'Cobra Kai' Star Jacob Bertrand Regrets Dissing Fans in Liverpool
Jacob Bertrand was an actor before Cobra Kai. Fans of shows like Kirby Buckets would recognize him, but not on the level of Cobra Kai. It got a bit overwhelming on a recent trip to a convention, but now Bertrand regrets not spending more time with Cobra Kai fans.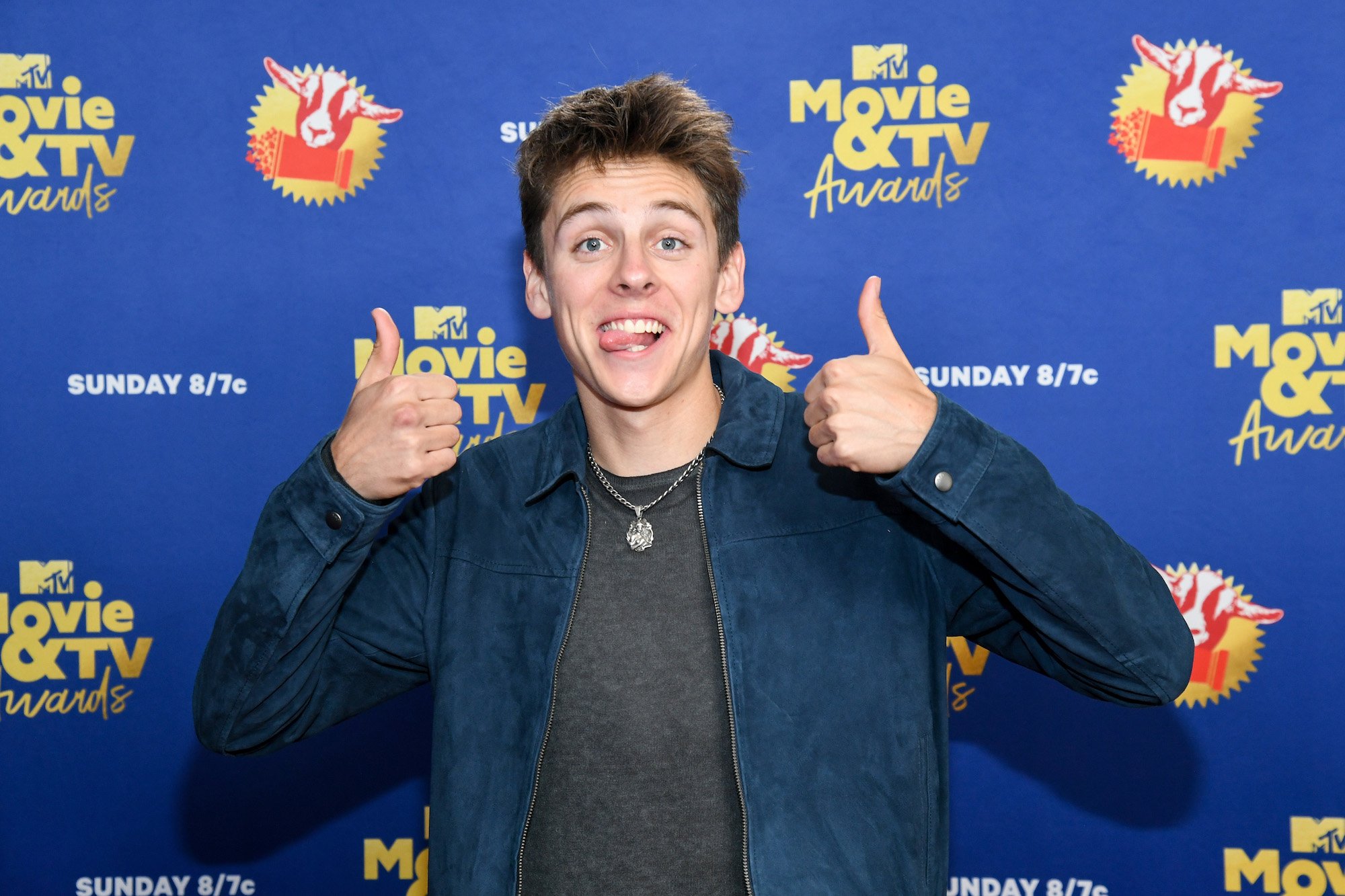 Bertrand discussed his Liverpool Comic-Con experience on the May 31 episode of his Lone Lobos podcast. Fortunately for the fans, he said, co-star and real-life girlfriend Peyton List stepped up in his place.
Jacob Bertrand explains his hasty Liverpool Comic-Con departure
The Cobra Kai cast travels the world making convention appearances. Travel is tough and some fans who waited for Bertrand and List's arrival missed out on quality time with him.
RELATED: 'Cobra Kai': Peyton List, Jacob Bertrand Dating History, How They Met
"Just recently, I was at Liverpool Comic-Con and there was a bunch of people waiting outside of the hotel," Bertrand said on Lone Lobos. "I was so hungry, super jet lagged. and I just wanted to go to dinner. Peyton and I were walking out and all these people, more so than I'd ever experienced before, were kind of bombarding us. 'Hey, can we get a picture? Can we get an autograph?' So I kind of got irritated and was like, 'No, no, we can't. I'm sorry, I'm really hungry, I gotta go' and zipped out where usually I'm more patient and will stay there and take pictures and stuff."
Peyton List stayed for the 'Cobra Kai' fans
As exhausted and hungry as they were, List still remained behind to take photos and sign autographs for Cobra Kai fans. That made Bertrand second guess his position.
"Peyton felt bad and stayed behind and was like, 'Oh yeah, I'll take pictures with everyone,'" Bertrand said. "I was like dang, made me feel like a d***. S***, I should take the time to speak to everybody."
Just don't bother them while they're eating
As a child actor himself, Bertrand always wanted to be attentive to his young fans. However, now that he's in his 20s, and Cobra Kai is a worldwide phenomenon, he has to set some boundaries.
RELATED: 'Cobra Kai' Hawk Actor Jacob Bertrand Says 1 Fight Was Even Tougher Than the Season 2 High School Brawl
"I used to have this theory when I was a kid that if a child or kid came up to me, I would never want to be rude or short with them because if I was a kid going up to someone I really liked, that would crush me," Bertrand said. "If I'm moody, it's OK, but I think I'll always talk to a kid at least."
Co-host and co-star Xolo Maridueña offered a suggestion that dinner would be the off-limits time.
"It never really happens at dinner," Maridueña said. "That's the thing that a lot of people are like, maybe just not during dinner. Literally, you could catch me at any time, just not while I'm eating food. That's usually the one people have the biggest problem with and honestly, I don't know if I've ever had someone come up during dinner so I can't say the same."
RELATED: 'Cobra Kai' Stars Ralph Macchio, Jacob Bertrand Vetoed 2 Bad Critics Choice Scripts