'Cobra Kai' Creators Reveal Why Johnny Lawrence Didn't Just Start Eagle Fang All Along
Cobra Kai Season 3 saw Johnny Lawrence (William Zabka) form his own dojo. Eagle Fang will be there to challenge Cobra Kai in season 4. The Karate Kid movies only had two dojos, Miyagi-Do and Cobra Kai. The creators of Cobra Kai — Hayden Schlossberg, Josh Heald and Jon Hurwitz — discussed the process of creating a third one for the series.
[Spoiler alert: This article contains spoilers for the first three seasons of Cobra Kai.]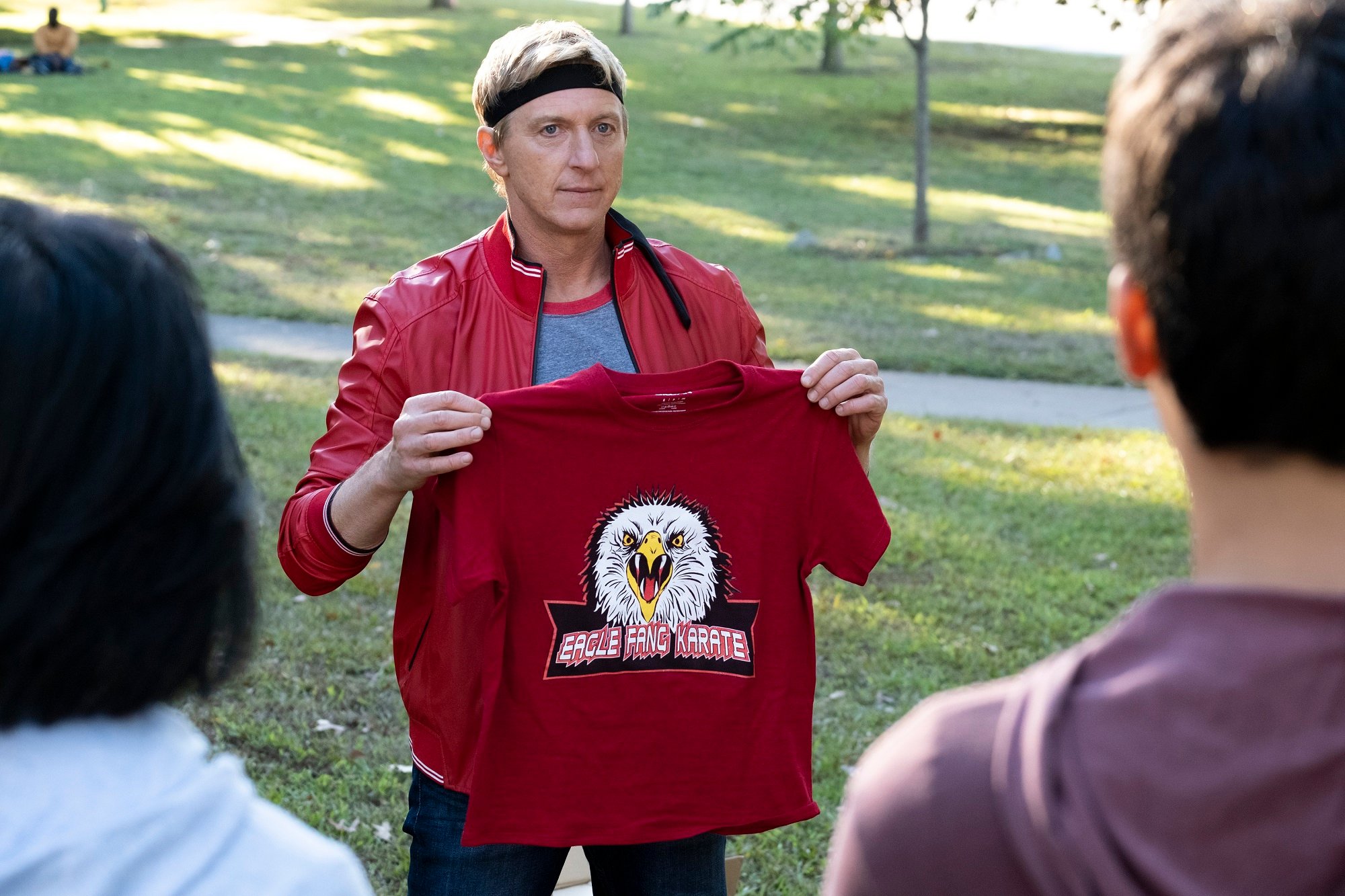 Schlossberg, Heald and Hurwitz spoke with Showbiz Cheat Sheet about Cobra Kai in a Zoom interview on June 14. Here's why they said it took Johnny three whole seasons before he finally started his own dojo, Eagle Fang.
Why was Eagle Fang created for 'Cobra Kai'?
Johnny reopened Cobra Kai Karate in season 1. At the end of season 2, John Kreese (Martin Kove) ousted Johnny. With a few loyal students, Johnny started Eagle Fang. By the end of season 3, Eagle Fang teamed up with Miyagi-Do, ready for season 4.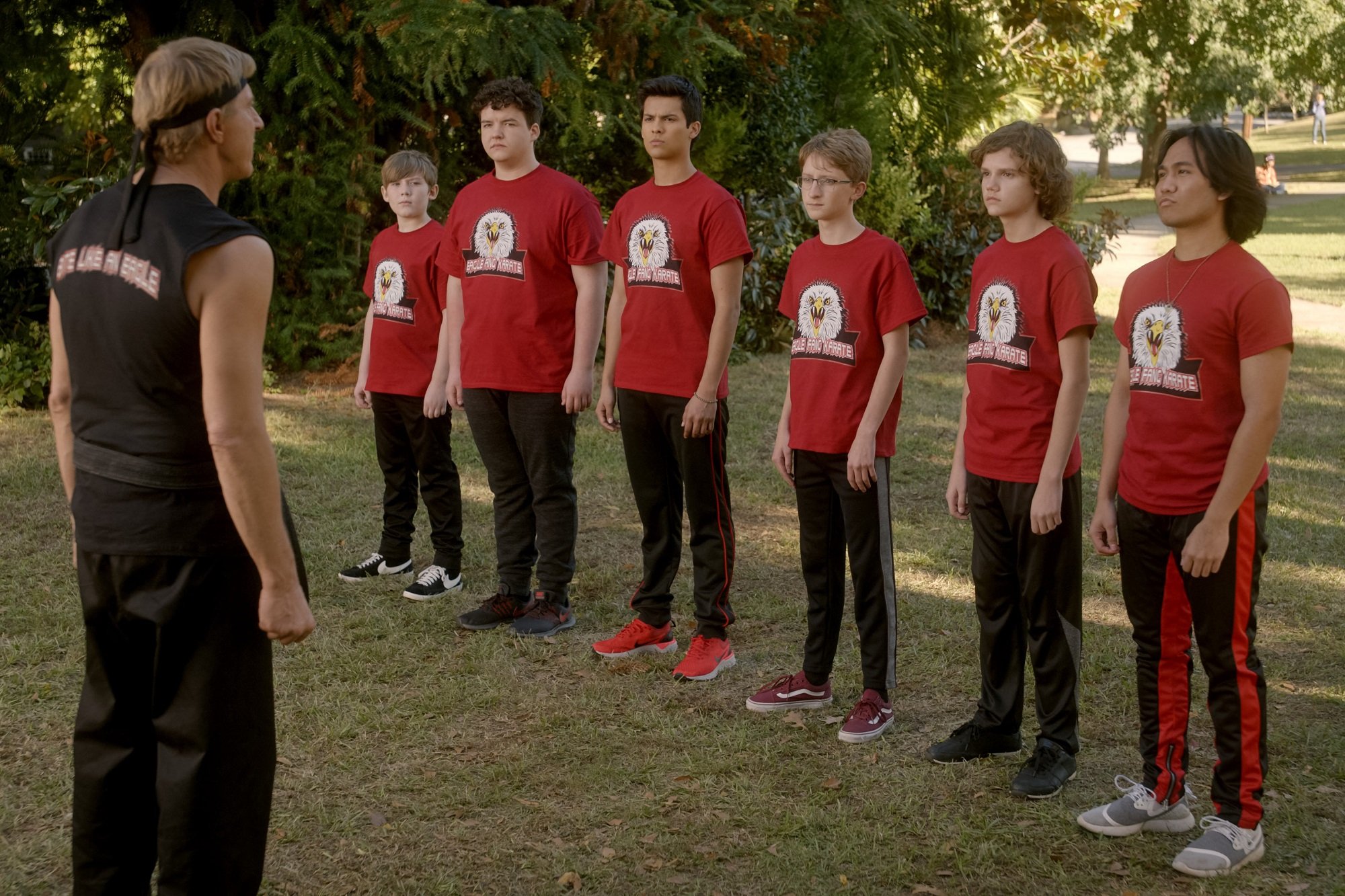 RELATED: 'Cobra Kai' Stars Ralph Macchio and William Zabka Address New 'Challenge' of Season 4 Team Up
We kind of play it like this was all he knew at that time, as if Cobra Kai is this form of magic that was getting to him and everybody has their own style. He was taught this style and that is the name of it. He could've renamed it but it is that. But, by season 3, he's morphed his style a little bit as his character has grown. Eagle Fang, as he says, it sometimes shows mercy. It strives to be badass and have all the promise of the coolness of the Cobra Kai colors and logo and all of that, while trying not to be as much of an asshole as the old Cobra Kais used to be. In a sense it is a different style of fighting so that's why he has to rename it.

Hayden Schlossberg, interview with Showbiz Cheat Sheet, 6/14/21
Eagle Fang is not actually the first new dojo in 'Cobra Kai'
Heald pointed out that they had already created some alternate dojos in the series. However, most of those were only seen in the montage at the All-Valley Karate Tournament. Eagle Fang is central to Johnny Lawrence.
As we're at the All Valley, we're filling out the world a little bit with fighters from Topanga Karate. But, to think about Johnny Lawrence's journey in a world after he's turned his back on Cobra Kai and they've driven him out, it feels not as exciting for him not to have a structure in place in terms of something that has a badass name and has a badass logo. Those are two of the most important things. When deciding that Johnny Lawrence is going to have a dojo, they're more important than having four walls and a roof at the end of the day. So we did a lot of soul searching and thinking with our writers really coming up with the most badass name for a dojo. I'm proud to say we landed on the best one.

Josh Heald, interview with Showbiz Cheat Sheet, 6/14/21
Is it true that eagles do not have fangs?
Part of the joke is that Eagle Fang doesn't make sense. Hurwitz confirmed that eagles do not have fangs.
It was a really fun exercise for us in the writers room because it really had to match who Johnny is. If you know the character of Johnny Lawence, you see exactly how we can come to that kind of name, that kind of logo, the fact that the eagle has fangs which is not a real thing. There's an ignorance element to Johnny which we enjoy in his comedy and in his character. So it kind of fit every level for us and I'll say this, that since Season 3 has come out, and especially in the wake of the pandemic and you're out in the world again, the amount of Eagle Fang T-shirts that I've seen in the wild is nuts to me and very, very exciting every single time I see one.

Jon Hurwitz, interview with Showbiz Cheat Sheet, 6/14/21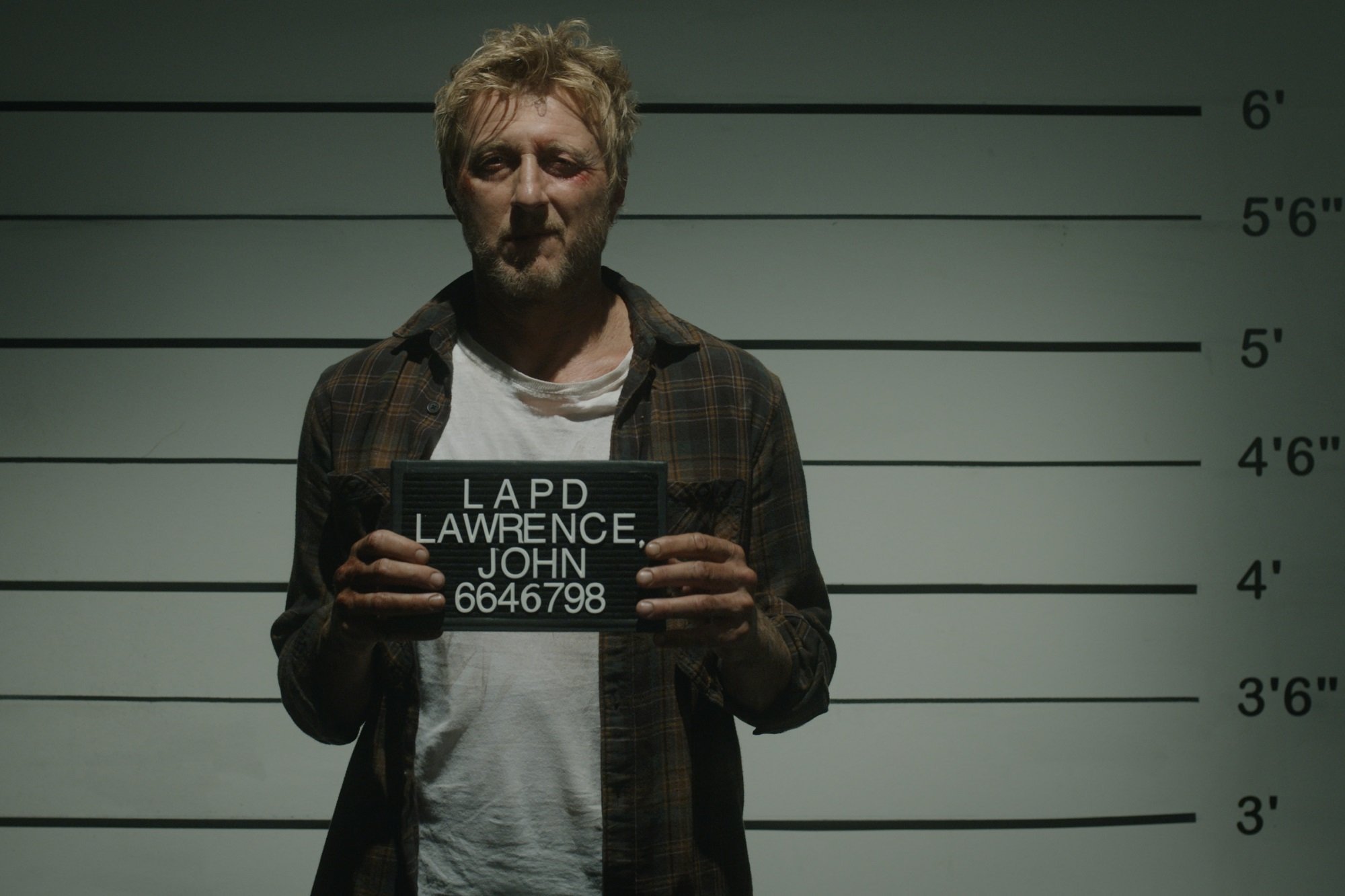 RELATED: 'Cobra Kai' Star William Zabka Says Fighting Ralph Macchio 'Feels Like a Baseball Bat to My Arms'
Hurwitz added that coming up with a rival dojo worthy of Cobra Kai was no easy task.
"We were basically in the same boat as Johnny," Schlossberg said. "As writers, we're like how do you top Cobra Kai? Their logo is so awesome. It's not necessarily about topping it. It's the comedy in trying to top it that is inherent in Eagle Fang. When you look at that logo, that's Johnny's attempt at thinking how do I top this evil looking snake? It was fun having those conversations that the character's also having."