'Cobra Kai' Star Ralph Macchio: 'There's No Way to Look Cool' Against Terry Silver Actor Thomas Ian Griffith
Cobra Kai Season 4 faced Daniel LaRusso (Ralph Macchio) with another opponent from his past. The whole series is about his adult rivalry with childhood bully Johnny Lawrence (William Zabka). That's exacerbated when John Kreese (Martin Kove) returns into the picture. Now he's even got to face Terry Silver (Thomas Ian Griffith) again and some things haven't changed.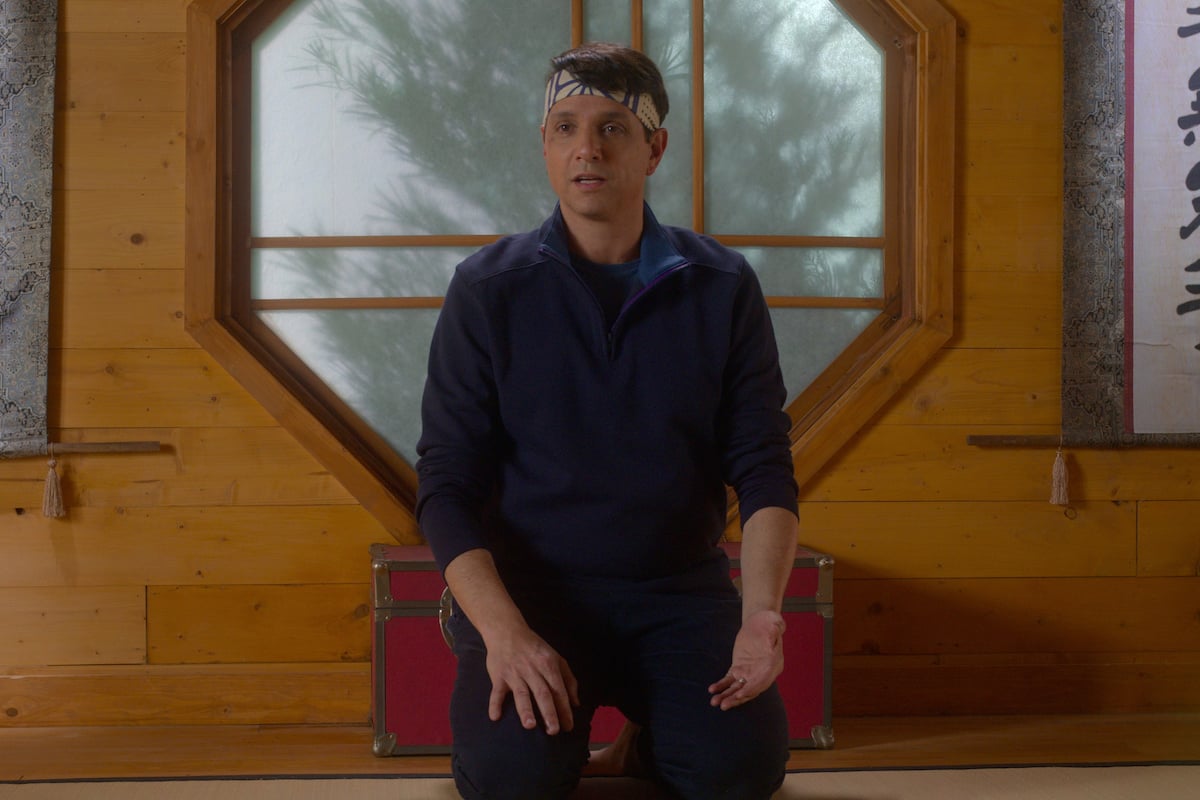 Macchio participated in an online Q&A following the premiere of episode 1 of Cobra Kai Season 4 on Dec. 28. He said even after 30 years, he still has one struggle with Griffith. Cobra Kai Season 4 is now streaming on Netflix. 
Thomas Ian Griffith didn't shrink between 'Karate Kid III' and 'Cobra Kai' Season 4
The Karate Kid Part III took place one year after the first movie. So Macchio was still playing Daniel LaRusso at 18 or 19 just after high school. Griffith was playing Terry Silver as a middle aged man, a Vietnam veteran friend of Kreese. Both Griffith and Macchio were about 27 when they made the film. In Cobra Kai Season 4, both the actors and the characters are older, but one thing hasn't changed. 
"Standing across, he's still tall," Macchio said at the Q&A, imitating craning his neck. "He's still taller than hell. There's no way to look cool when you're looking at a guy like this all the time. I'm doing my best."
'Cobra Kai' Season 4 fixes one of Macchio's problems with 'The Karate Kid III'
Macchio has expressed regrets about The Karate Kid Part III. It was a bit of a retread of the first movie, with Daniel defending his All-Valley Karate Tournament title against a new challenger. The studio wanted another sequel, so it didn't feel as special. However, Cobra Kai creators Jon Hurwitz, Hayden Schlossberg and Josh Heald like The Karate Kid Part III and have drawn on it for storylines before. 
Evil times manipulative times evil is Terry Silver. And in the heightened version of how The Karate Kid 3 was made and his character, what's so beautiful about what Thomas does, and a lot of our characters from the original franchise coming back, everyone's knocking it out of the park. Credit to the actors 100% but credit to Jon, Josh and Hayden, and the writing staff of this show to add colors and different shadings and dimensions and depth to these refined characters. Thomas is playing a refined version of the Terry Silver that is not as black and white as he was back in the day. I think that speaks to Cobra Kai and what we're able to do. 

Ralph Macchio, Cobra Kai Season 4 premiere Q&A, 12/28/21
William Zabka met Thomas Ian Griffith for the first time 
Zabka was not in The Karate Kid Part III although he has said he met with director John G. Avildsen about possibly returning. In season 1, Johnny doesn't even know who Silver was. So Cobra Kai Season 4 was their first encounter. 
"I had never met him even until he was on set outside my trailer," Zabka said. "We said hey for the first time and it was an instant connection. Like, 'Hey man, welcome here. How are they keeping us apart?' He said, 'We need some scenes together.' I'm like, 'I think one's coming,' and then one comes. He's awesome and this character, in the show, he's the most of the black and white. He's still nuanced but he's clearly dangerous to the point of you're worrying this needs to be dealt with swiftly if possible which is great for us. Up til now it's been the rivalries and the intensity has gone up 10 notches."