'Cobra Kai' Star Ralph Macchio Says the Young Cast Is Carrying On This Important 'Karate Kid' Tradition
Cobra Kai is essentially The Karate Kid Part V. Decades after The Next Karate Kid, original rivals Daniel LaRusso (Ralph Macchio) and Johnny Lawrence (William Zabka) returned as grown ups with kids of their own. The young cast of Cobra Kai is carrying on an important Karate Kid tradition, Macchio says.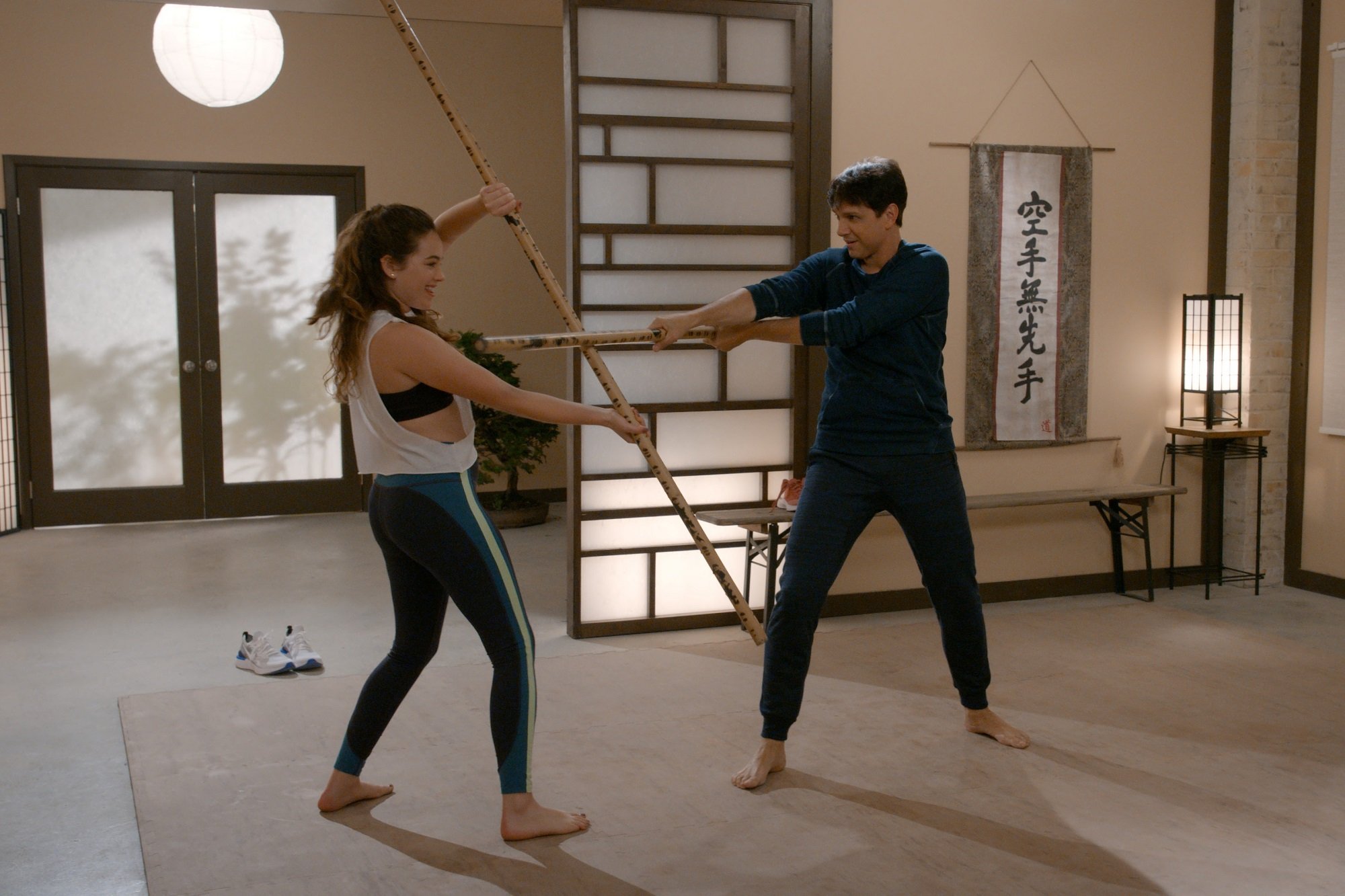 Macchio was a guest on Sway's podcast on Jan. 29 after Cobra Kai Season 3 premiered on Netflix. He explained how Mary Mouser, Xolo Maridueña, Tanner Buchanan, and Jacob Bertrand are keeping The Karate Kid alive. 
Ralph Macchio wouldn't do 'Cobra Kai' without Karate kids
Jon Hurwitz, Hayden Schlossberg, and Josh Heald created Cobra Kai. When they pitched Zabka and Macchio the idea, Macchio was only interested if he had a chance to fill the mentor role Mr. Miyagi played in the films.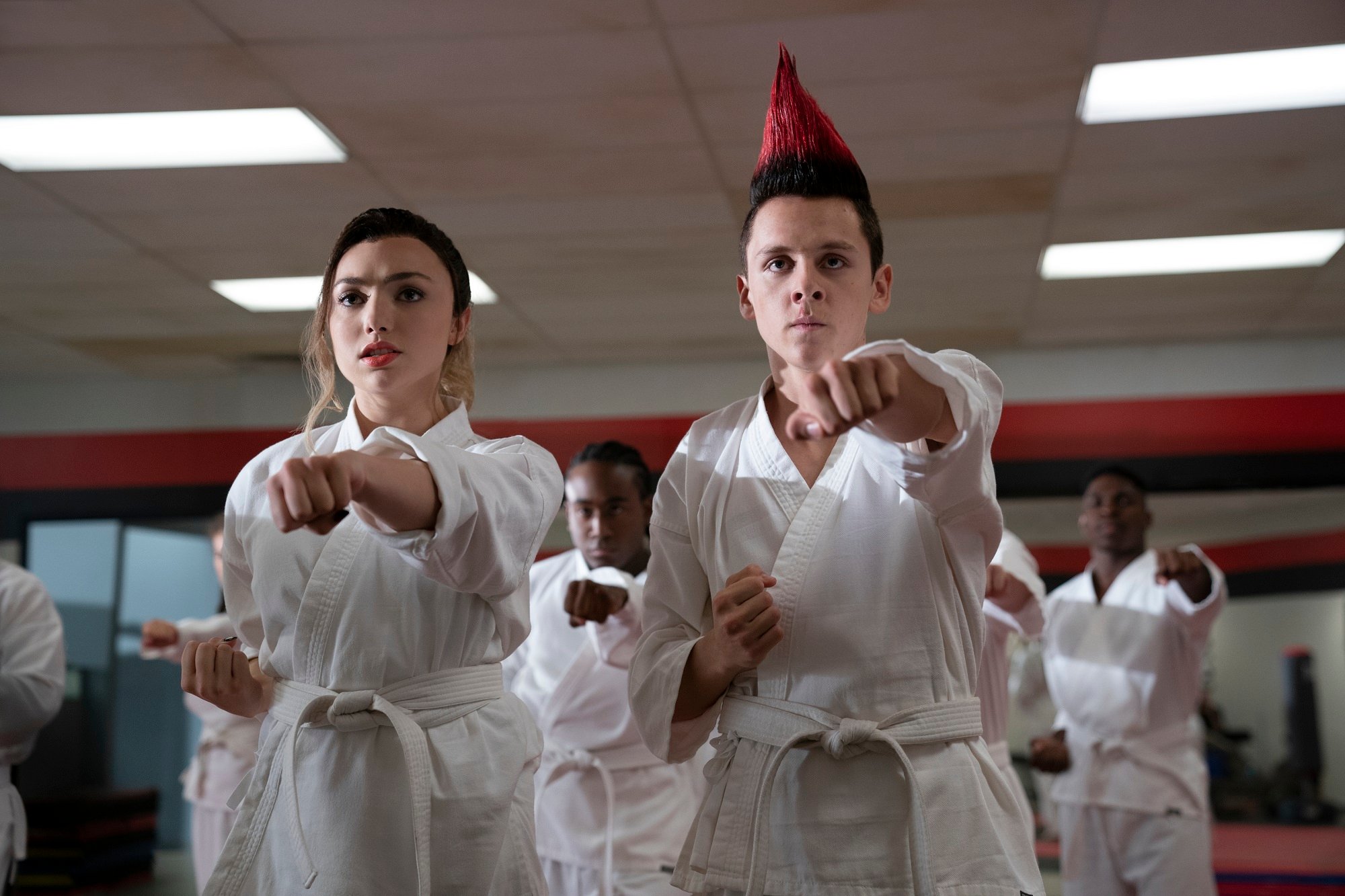 "Probably the first meeting, when they were pitching Miguel, Samantha, and Robbie, I said, 'You need great kids. We're going to run out of gas with these two geezers, not quite, these two middle aged guys discussing the same kick from 1984.'" Macchio said.
The cast of 'Cobra Kai' makes Ralph Macchio proud
The Karate Kid was about a teenager learning about himself through Karate. There's plenty of Karate fighting on Cobra Kai, but it was important to Macchio that the new generation reflect the spirit of the movies. 
As far as the next generation, as far as not the O.G. fans, I think it's carrying the respect of the legacy of the source material, meaning the Karate Kid film and Pat Morita's performance, our relationship, that bit of magic that is brought forward to this next cast, this next generation cast. Whether it's Mary Mouser or Xolo or Tanner, they ask me questions about that. They love to hear the stories when I tell those stories. It's rewarding. It's nice to see that knowledge and that legacy be passed on to the next generation, as well as Hawk coming through the door and kicking the sh*t out of whoever, Johnny Lawrence doing everything we want to be able to do or LaRusso doing something that's kick ass. 

Ralph Macchio, Sway podcast, 1/29/21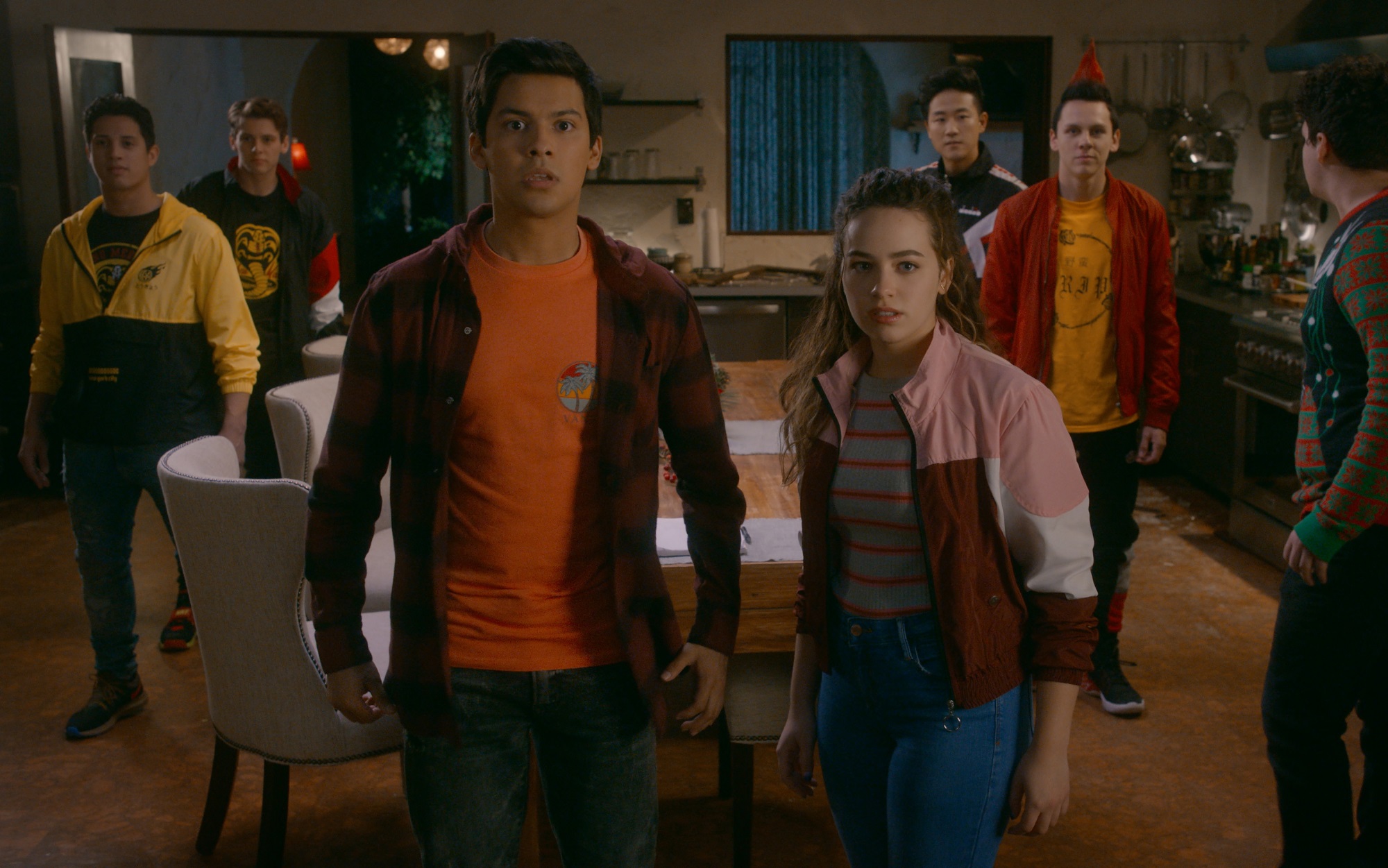 Macchio supports the action of Cobra Kai, too. He just wouldn't do the show for action alone. 
"All that stuff ,all the badassery is awesome because it's entertainment but those deeper meanings, the foundation of the heart and soul, why we care for these characters, seeing that be handed off to the next generation is really rewarding," Macchio said. "I would love that to continue."
The next generation supports 'The Karate Kid' in real life too
Macchio knows Cobra Kai is working because he sees it firsthand. His own children, who were born long after he made his last Karate Kid film, are now keeping Cobra Kai alive.
"That's been something I didn't expect," Macchio said. "My daughter's 28, my son is 25, they champion the show. They watch it with their friends. When the show drops and my kids it's like Christmas morning. That, I didn't expect. That is something personally that's been so spectacular to me, something that's such a big part of my life and has followed me for good, bad and indifferent is part of their life and something they're proud of."
Source: Sway podcast
Follow Fred on Twitter