'Cobra Kai' Season 3: How the Creators Decided How Long Miguel and Samantha's Recovery Would Take
The Cobra Kai Season 3 premiere was called "Aftermath." It picked up in the aftermath of the high school fight that ended season 2. Aftermath applied to the whole season though, since it took all season for Miguel (Xolo Maridueña) and Samantha (Mary Mouser) to recover.
[Spoiler alert: This article contains spoilers for Cobra Kai Season 3.]
Cobra Kai creators Jon Hurwitz, Hayden Schlossberg and Josh Heald spoke to Showbiz Cheat Sheet by Zoom on June 14. Hurwitz and Schlossberg addressed Miguel and Samantha's long road to recovery over the season.
Every 'Cobra Kai' fan worried about Miguel in Season 3
When season 2 ended, Robby (Tanner Buchanan) kicked Miguel off a balcony. Miguel landed on the railing and ended up unconscious in the hospital. Even if fans knew Maridueña would survive for season 3, they still worried he wouldn't be able to walk, which was his journey in season 3.
"I think we knew how it was going to end," Schlossberg said of Miguel's recovery. "I feel like just in the nature of storytelling, you'd want to know one way or another in that season the way we set up season 2. So it's tricky because we know that there's the believability of recovering from injuries. At the same time, in the Karate Kid universe, amazing things happen in short periods of time. It's more about the feel, the feel of going on the journey."
Miguel's medical breakthrough
Yes, most back injuries don't recover with full mobility, let alone Karate kicks. If they do, they certainly don't recover within months. However, for the sake of drama, Cobra Kai spent enough time making Miguel, and Johnny (William Zabka) work for it.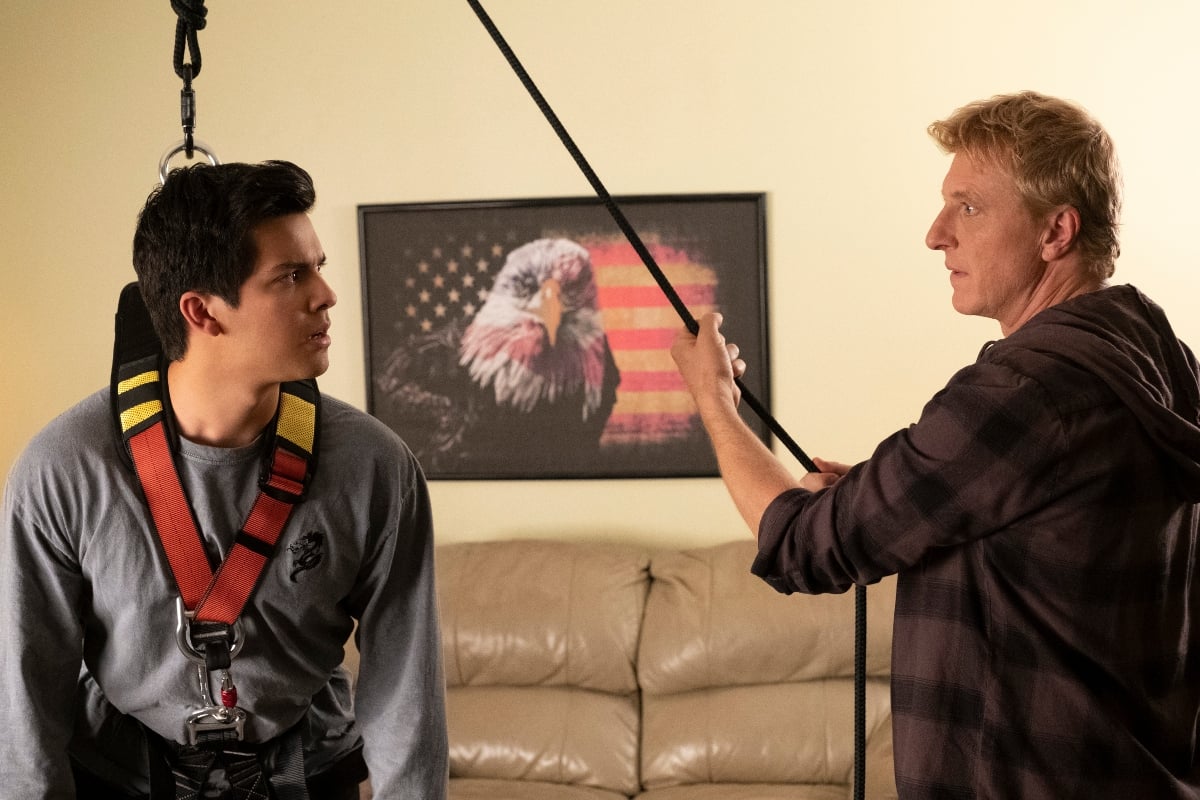 We didn't want him to recover so fast. We wanted you to have to experience what it's like to feel powerless or to take a step in the right direction but maybe hit a plateau and to feel kind of hopeless and give up. But then, everybody has that hope still inside of them that good things can happen. We wanted to tell that journey and have that inform the characters, help Johnny grow as a teacher. We felt that it was going to be over the course of a season. I think it's by episode 7 he's standing up, walking around but he's not in perfect fighting shape. So we try to play it out over the course of a season. 

Hayden Schlossberg, interview with Showbiz Cheat Sheet, 6/14/21
Cobra Kai caused Samantha trauma, too
During the high school fight, Tory (Peyton List) went after Samantha. She did cut Samantha, and even though she walked away, Samantha spent much of Season 3 dealing with panic attacks.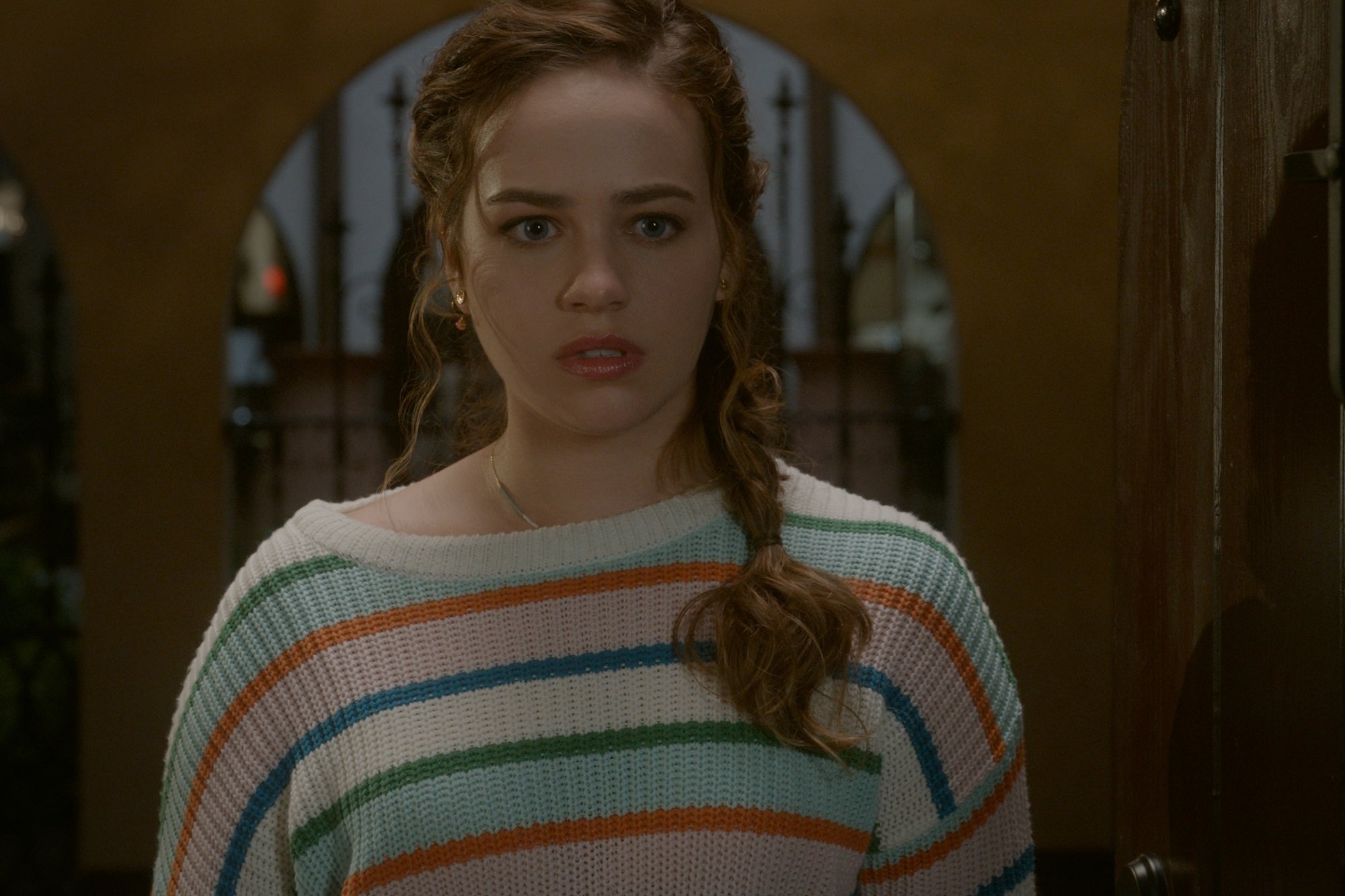 That was a really important storyline to us. We wanted to explore the actual repercussions of this kind of fighting in the lives of these characters in some way. We talked about Miguel. Obviously Robby has his repercussions. With Samantha, it's a very real thing that could happen. It's traumatizing to be in a brutal fight like that, especially if you're a teenage girl in the middle of the first day of school, in high school and every eye in the school is on you after that. You physically have scars and mentally you're going to have scars as well. We thought Mary Mouser did an incredible job with her performance as we played out that PTSD storyline.

Jon Hurwitz, interview with Showbiz Cheat Sheet, 6/14/21