'Cobra Kai' Season 4 Takes Daniel LaRusso and Johnny Lawrence into 'the Second Phase' of Their Relationship, Josh Heald says
Cobra Kai Season 4 is getting closer. Netflix announced it would premiere in December. Fans have been waiting to see what happens next since the binged season 3 on Jan. 1. Co-creator Josh Heald just told The Hollywood Reporter more about what to expect from Daniel LaRusso (Ralph Macchio) and Johnny Lawrence (William Zabka) in season 4.
[Spoiler alert: This article contains spoilers for Cobra Kai Season 3.]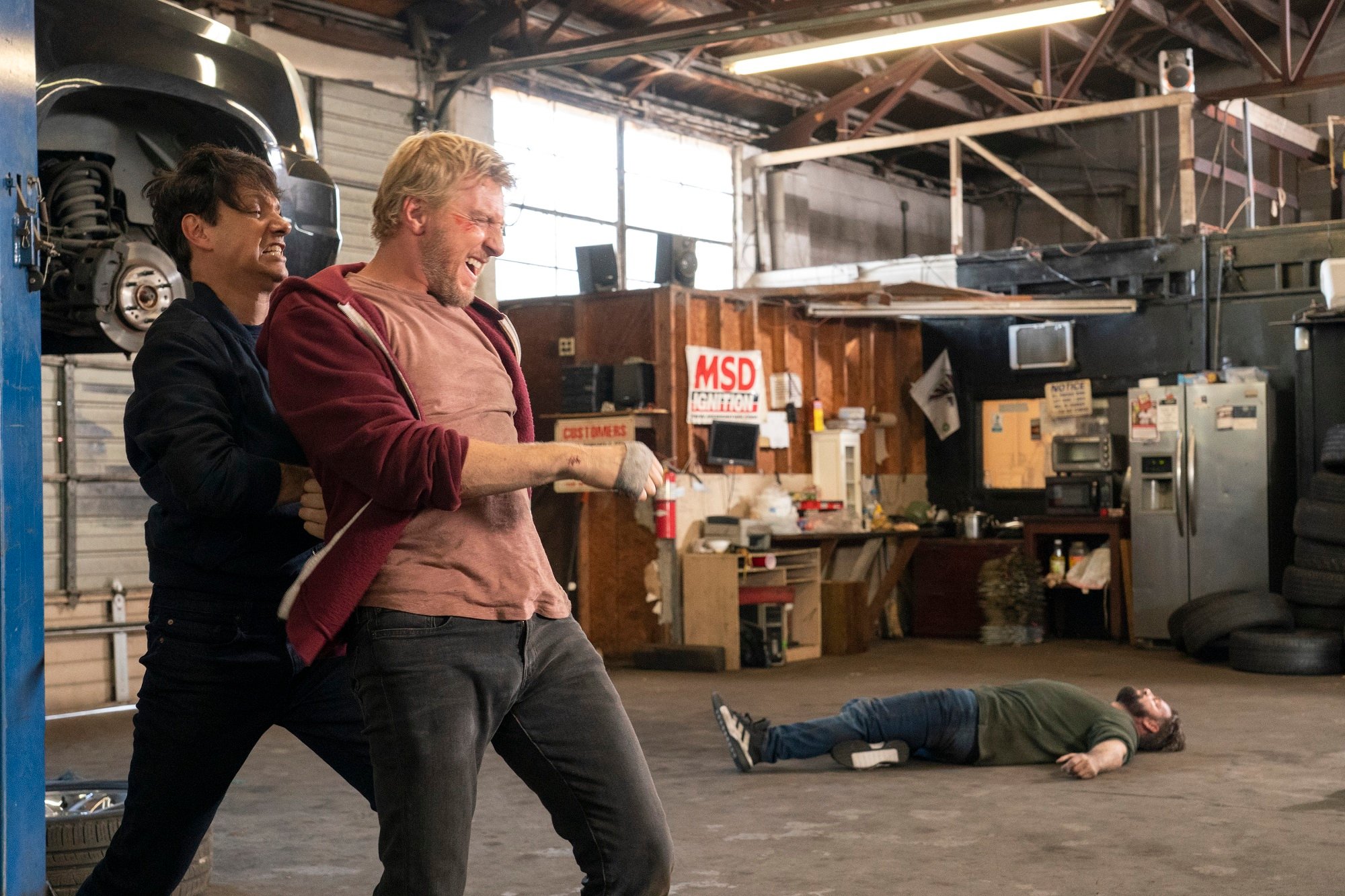 Heald spoke with The Hollywood Reporter's Dan Fienberg on Aug. 12 about Cobra Kai's Emmy nominations. During the interview Heald also spoke about where Daniel and Johnny are going in season 4. 
'Cobra Kai' Seasons 1-3 were still phase 1 of Daniel LaRusso and Johnny Lawrence's relationship
When Cobra Kai began, Johnny re-opened the dojo and in the process, reignited his rivalry with Daniel. By the end of season 3, Daniel and Johnny combined Miyagi-Do and Johnny's new Eagle Fang dojo to enter the All Valley Karate Tournament against John Kreese (Martin Kove)'s Cobra Kai.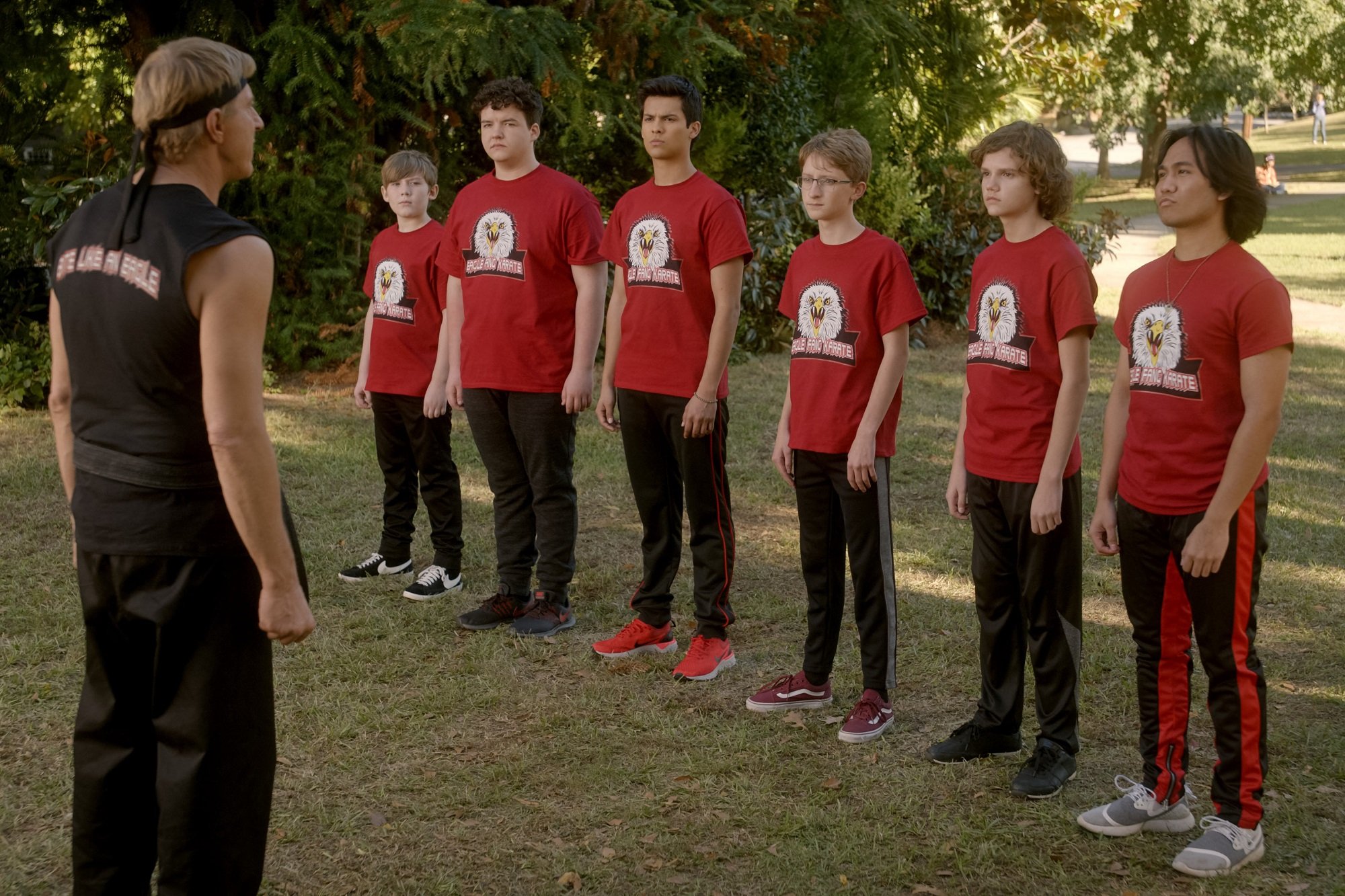 RELATED: 'Cobra Kai' Season 4: Terry Silver Actor Thomas Ian Griffith Had Retired From Acting Before Reprising His Role
"I can just say, without giving away any spoilers, season four delivers on the premise of the series," Heald told Fienberg. "What happens when these guys get into each other's lives and get under each other's skin. We've watched arguments, we've watched consequences and reactions, and overreactions, and now we're entering a phase in which they are putting down their weapons and looking at each other and accepting the challenge in front of them with Kreese."
What phase 2 means for 'Cobra Kai' Season 4
Daniel and Johnny didn't see each other for 30some years in between the beginning of The Karate Kid Part II and the premiere of Cobra Kai. So, the first three seasons involved hashing out a lot of the old rivalry before finally joining forces. 
"[They are] kind of taking that next step and trying to grow as adults and leaders," Heald said. "And it's a great tipping point for them as performers and for their characters because it starts to provide new colors to their arrangement that are not just 'I hate you, I hate you." We're finally entering into a second phase of their relationship."
Season 4 also presents Daniel LaRusso and Johnny Lawrence without mentors
Johnny was always apprehensive about allowing Kreese back into Cobra Kai, and his apprehensions proved correct. Daniel has relied on Mr. Miyagi (Pat Morita)'s teachings, and even discovered some new messages from Miyagi in season 3. Heald said both characters have to become the mentors themselves.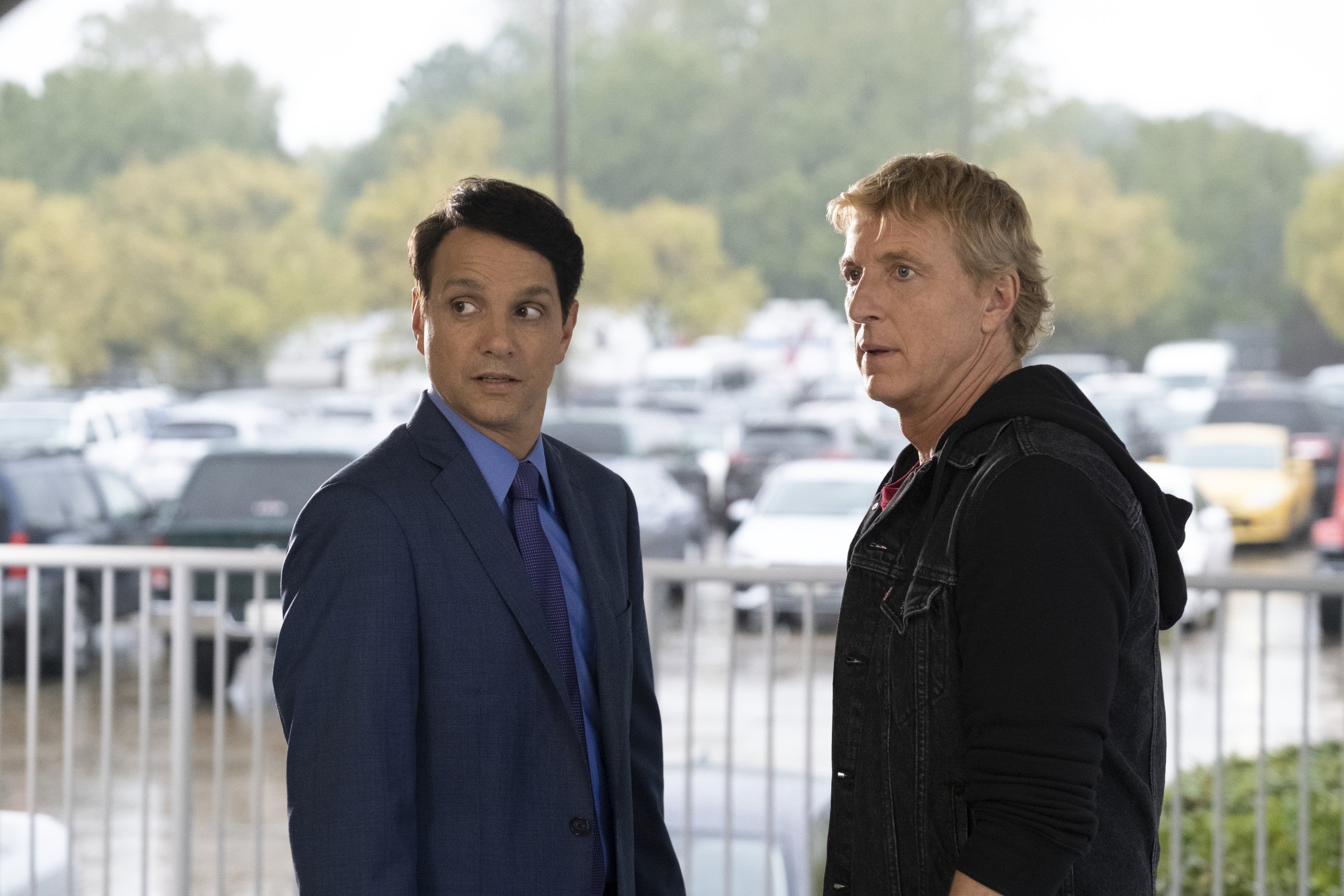 RELATED: 'Cobra Kai' Star William Zabka Shares How He's Coping With the Pressure for Season 4
"The offscreen element of Mr. Miyagi is almost the most important on-screen element of Ralph's performance," Heald said. "In terms of Daniel coming to terms with wishing he had answers and discovering what it means to be a sensei, to be a mentor, to not only be a good father and a good businessman but to all of a sudden feel the responsibility of hundreds of years of tradition. And likewise, for Billy, this feels in real time like watching an actor exorcise the demons of having been remembered and typecast in certain ways of being an '80s villain. It's a way of accepting that there is trauma in the past with John Lawrence and it's the trauma that Johnny carried with him through life."
Source: The Hollywood Reporter