'Cobra Kai' Season 4 Will Be Less Violent, Ralph Macchio Says
Ralph Macchio discusses the violent on the 'Karate Kid' series 'Cobra Kai.' After the high school fight and brawl in the LaRusso home, Macchio expects there to be less violence in season 4.
The Karate Kid movies were always rated PG. Cobra Kai would probably be PG-13 if it was a movie. Also keep in mind that there's a fight almost every episode. In each movie, there were only a handful of fights. So the show is, by nature, more violent than the movies, and star/executive producer Ralph Macchio is ready to tone it down in Cobra Kai Season 4. 
[Spoiler alert: This article contains some spoilers for the fights in Cobra Kai Seasons 1-3.]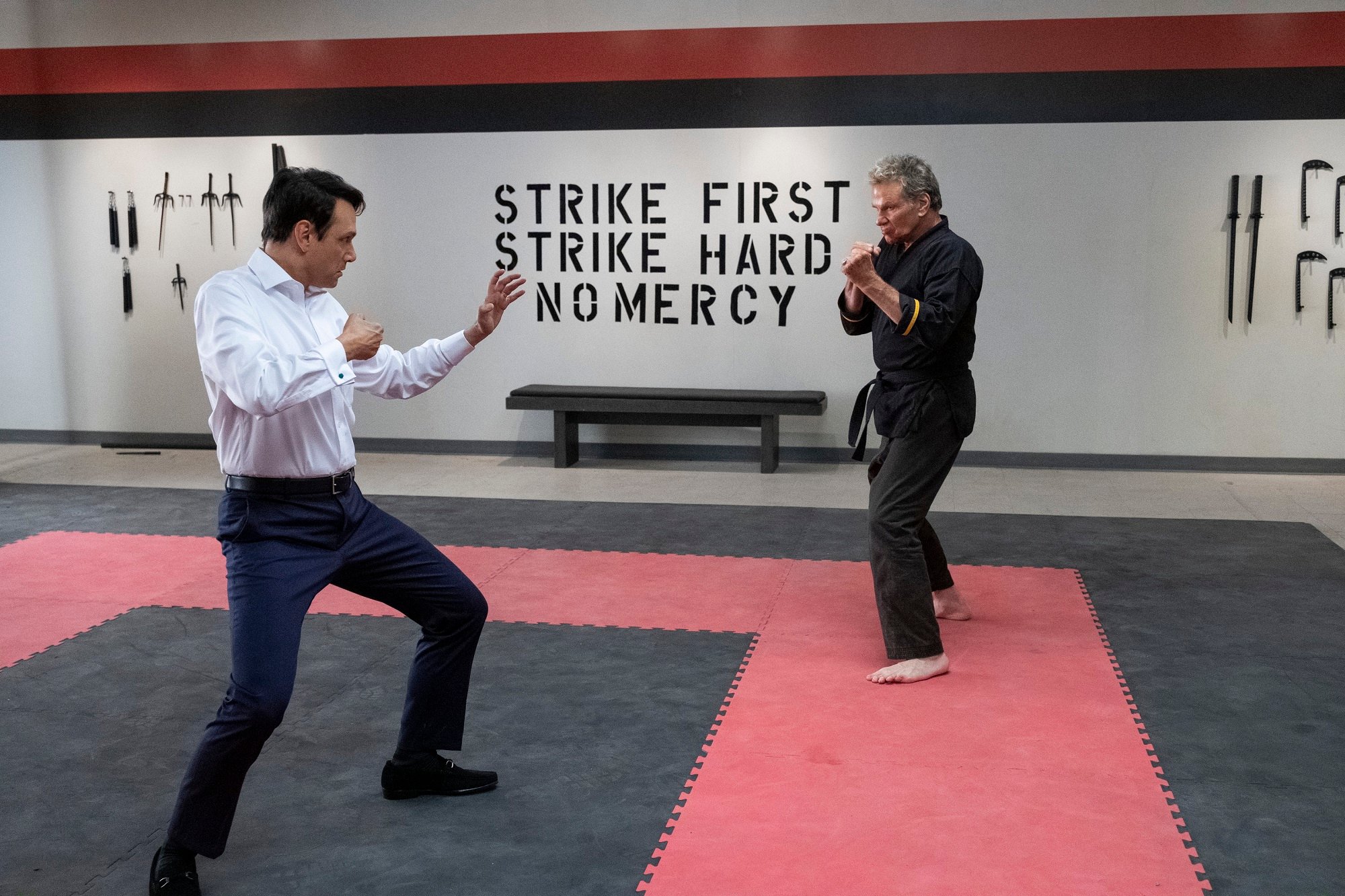 Macchio was a guest on Sway's podcast on Jan. 28. After season 3 aired on Netflix, Macchio felt it was time to reign in some of the violence on Cobra Kai.
What happens in season 3 of 'Cobra Kai'?
Season 3 of Cobra Kai picks up after the big high school fight in season 2. That fight left Miguel (Xolo Maridueña) in a coma with a broken back. Miguel spent season 3 learning how to walk again and then resume his Karate practice. Season 3 ended with the Cobra Kai students attacking Miyagi-Do in the LaRusso home. As a parent himself, Macchio is putting his foot down.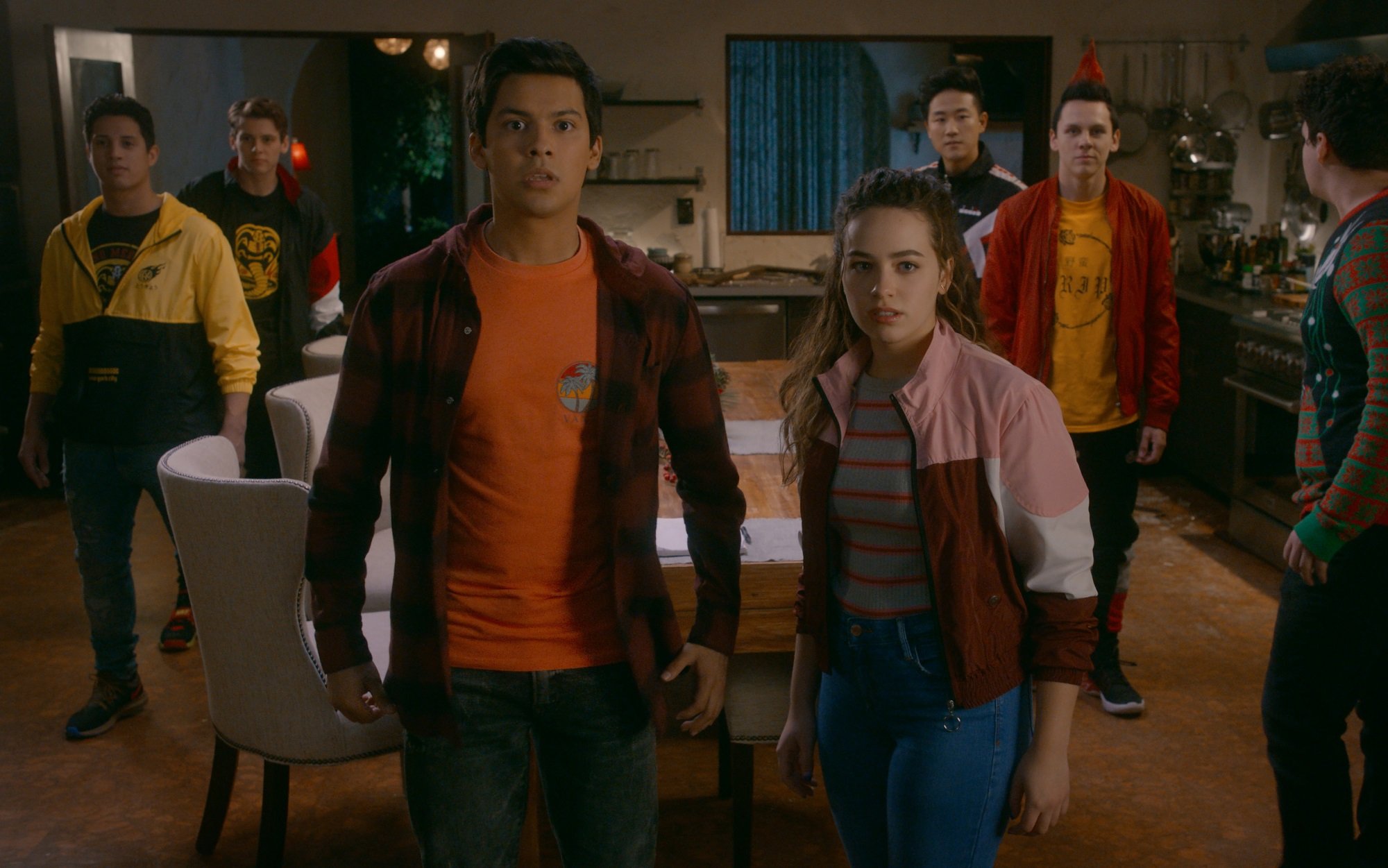 "It is quite violent, more violent than I was expecting," Macchio told Sway. "Some of it, I feel, there might be a shift, not away from it but a little bit less felonies with no consequences."
Ralph Macchio expressed his concern to the 'Cobra Kai' creators
Cobra Kai creators Jon Hurwitz, Hayden Schlossberg and Josh Heald courted Macchio to return to his trademark Karate Kid role in 2018. Season 4 began filming earlier this year and wrapped in April, so perhaps Macchio had already had this discussion by the time he spoke to Sway. He used a metaphor, but explained how season 4 could lighten up without compromising the integrity of Cobra Kai.
"We spoke about okay, we've had our big double live album set," Macchio said. "Now it's time to do the cool acoustic album. That's hopefully going forward."
Boys against girls is another issue with which the show deals
Another layer to the violence is boys fighting girls. The Next Karate Kid, the film Macchio was not in, dealt with that somewhat since Julie Pierce (Hilary Swank) was the Next Karate Kid. In Cobra Kai, characters like Samantha (Mary Mouser), Tory (Peyton List) and Aisha (Nichole Brown) train at opposing dojos. When there's a co-ed melee, it raises other issues about violence.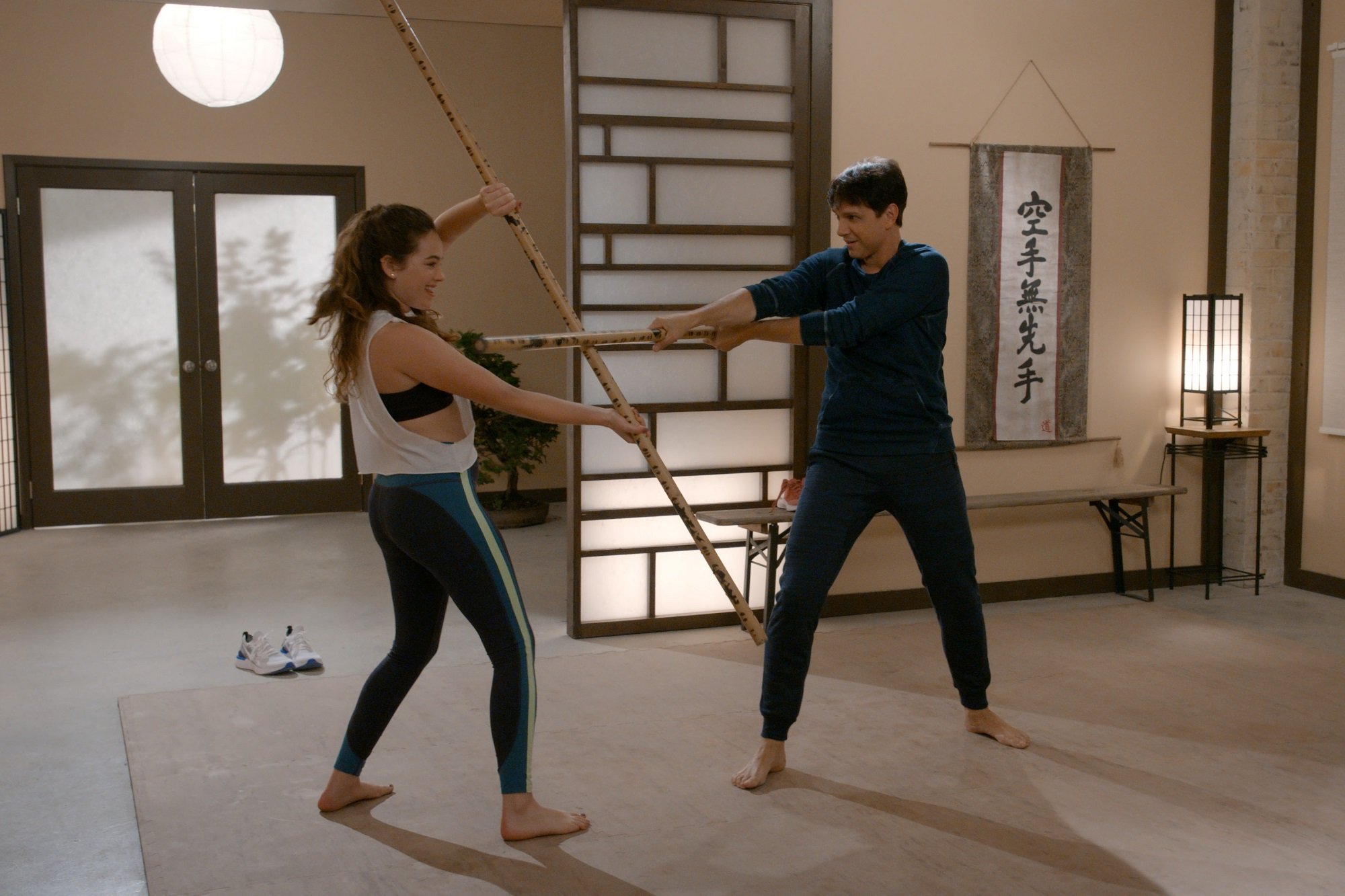 "We've always spoken about that and trying to shine a light on [it]," Macchio said. "That's why LaRusso had a daughter. It was important that she remembers Miyagi. It's part of her upbringing and I think that's important, that sort of empowerment. I've gotten a handful of questions with the toxic masculinity. Does it shine a light on that kind of violence?"
Source: Sway
Follow Fred on Twitter