'Cobra Kai' Season 4: Terry Silver Actor Thomas Ian Griffith Shares Emotional Memories of Pat Morita from 'The Karate Kid Part III'
When Cobra Kai brings Terry Silver (Thomas Ian Griffith) back for season 4, it will have almost everyone from The Karate Kid. Hilary Swank is the last one on the list. Of course, one important cast member died before Cobra Kai began. The show continues to honor Mr. Miyagi star Pat Morita, and even Griffith has fond memories of working with him.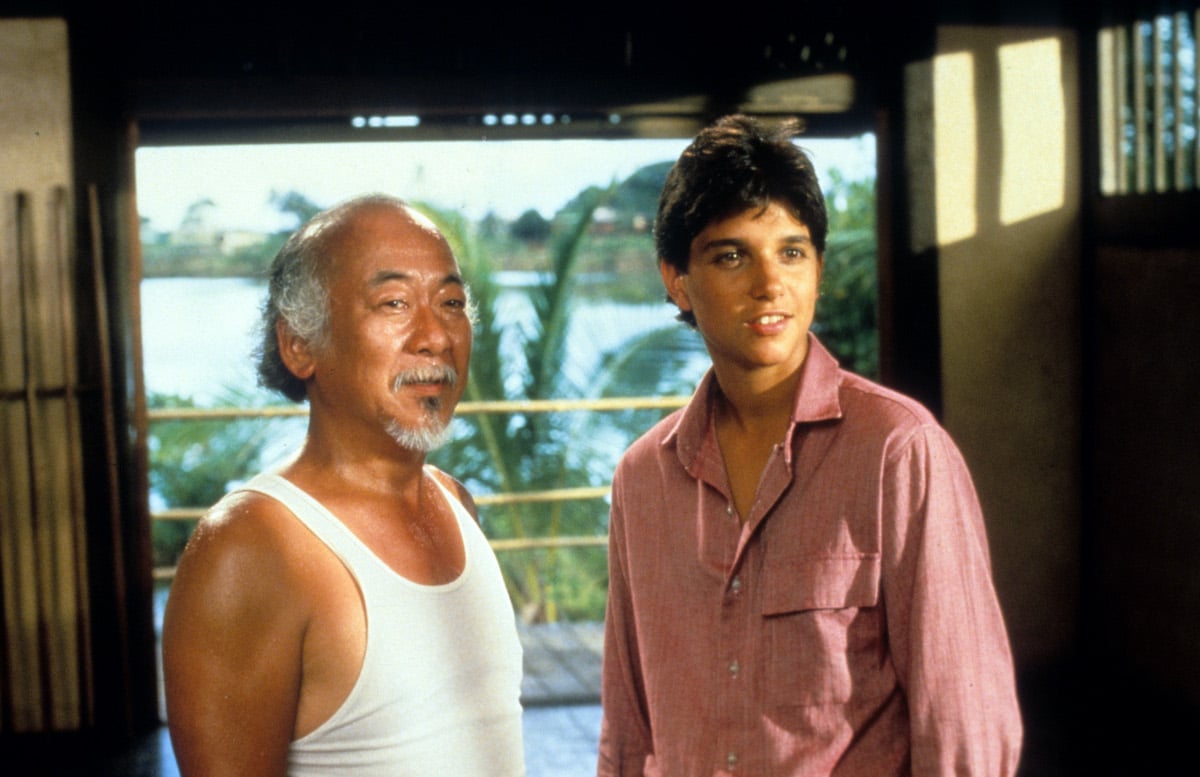 Griffith was a guest on the Cobra Kai Kompanion podcast on July 30 to preview his return in season 4. When the hosts asked him about working on The Karate Kid Part III, Griffith shared his memories of Morita. 
Before his 'Cobra Kai' return, Pat Morita supported Thomas Ian Griffith in 'The Karate Kid Part III'
Terry Silver was an old Vietnam War buddy of John Kreese (Martin Kove). Silver helped Kreese get revenge on Daniel Larusso (Ralph Macchio) for beating Cobra Kai in the All Valley Karate Tournament. Mr. Miyagi didn't want to train Daniel for a rematch, so Silver tricked Daniel into training with him. Miyagi eventually stepped in. Although they were adversaries in The Karate Kid Part III, Griffith said Morita welcomed him into the film.
RELATED: 'Cobra Kai': Were 'Karate Kid' Stars Ralph Macchio and Pat Morita Friends in Real Life?
"He was so kind, so generous and so welcoming," Griffith said. "It just made me feel so at home. Funny as hell off set but really made it such a great experience. It was a great way to start, your first feature. You're doing this over the top maniacal character but there's something that, that energy you get caught up in. They just, especially Pat was just go for it. He was so supportive. Like I said, super great guy."
Thomas Ian Griffith did reunite with Ralph Macchio in 'Cobra Kai'
Griffith also told the podcast that he was the same age as Macchio in The Karate Kid Part III. Macchio was 27 still playing a high school kid, and Griffith was 27-28 playing a Vietnam veteran. Macchio has since expressed regrets over the second sequel, but Griffith recalled playing the over the top villain.
"We were laughing about what are we doing, how do we figure this out, how do we figure out this relationship?" Griffith said. "Then when cameras were rolling, we just went for it."
Griffith wouldn't spoil their interaction in season 4, but confirmed they do have scenes together in Cobra Kai.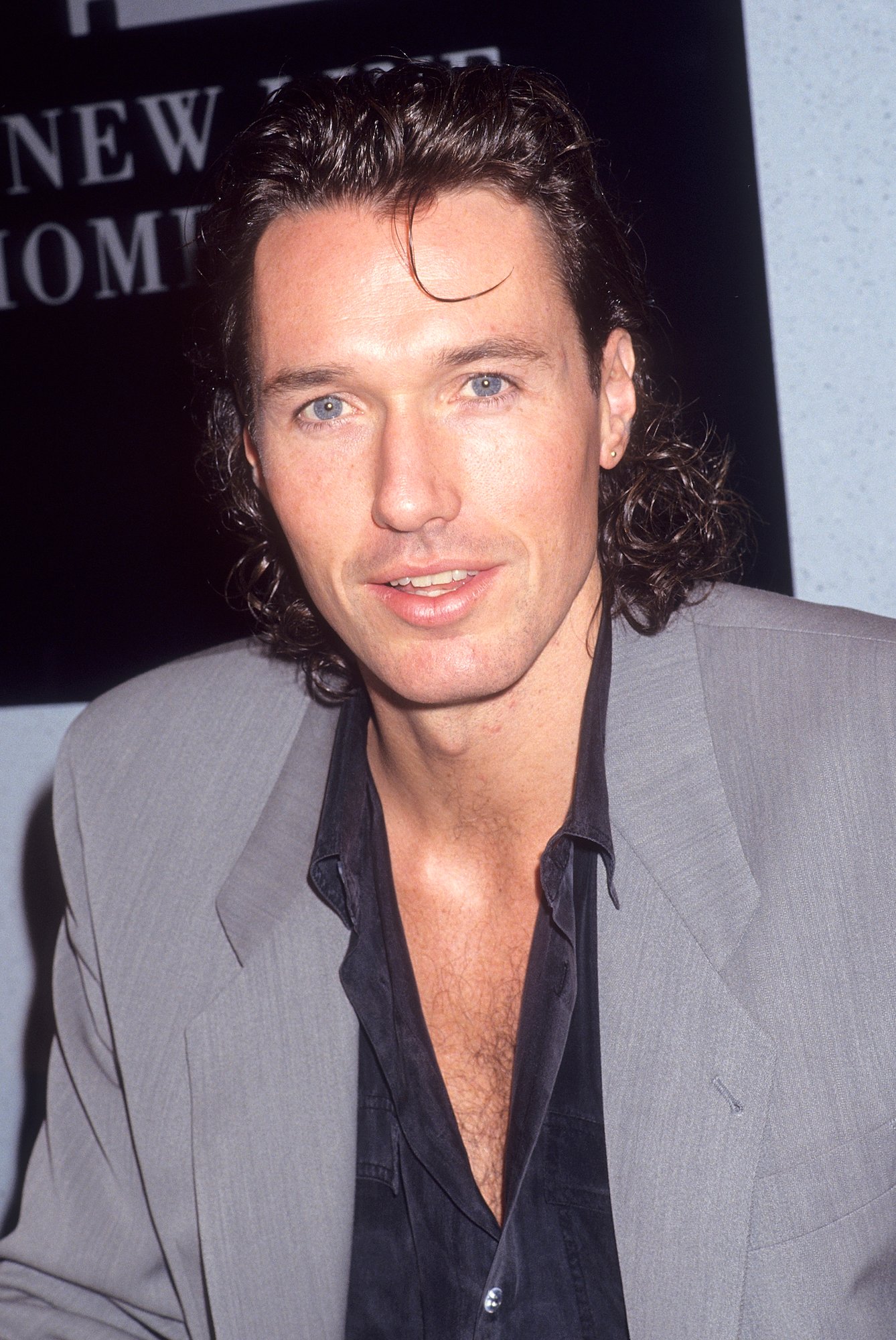 RELATED: 'Cobra Kai' Season 4: Terry Silver Actor Thomas Ian Griffith Had Retired From Acting Before Reprising His Role
"Cut to 30 years later when I walked on set, because I hadn't seen Ralph, our paths haven't crossed in all these years," Griffith said. "To just see them on set at Cobra Kai was just so bizarre. We're just looking at each other smiling."
'The Karate Kid Part III' was a good experience for Thomas Ian Griffith
Griffith said he remembers more of the general feeling he had making The Karate Kid Part III than any specifics. He said that feeling returned when he appeared on Cobra Kai.
"You get this feeling that you go oh, this was a good experience with this person," Griffith said. "I don't remember a lot but I remember this was a real positive thing. I walked away saying I'm happy I'm here."
Karate Kid trilogy screenwriter Robert Mark Kamen also remained friends with Griffith. Griffith still remembers his costars well, though.
"To be working with people like Pat Morita and Ralph and Marty, I was the outsider and they were just so welcoming," Griffith said. "It was like okay, we can do anything."
Source: Cobra Kai Kompanion podcast