'Cobra Kai' Season 4: Who Was Terry Silver in 'Karate Kid III'?
'Cobra Kai' Season 4 will reintroduce another character from the 'Karate Kid' movies. Terry Silver's name has popped up before, but Thomas Ian Griffith will officiall reprise his role. Here's what Silver did in the third film.
Netflix announced that Thomas Ian Griffith would reprise his role as Terry Silver in Cobra Kai Season 4. To Karate Kid fans, that's news they've been waiting for. But if you don't have the entire movie franchise committed to memory, you may be wondering what the big deal is about Terry Silver. Showbiz Cheat Sheet is here to help.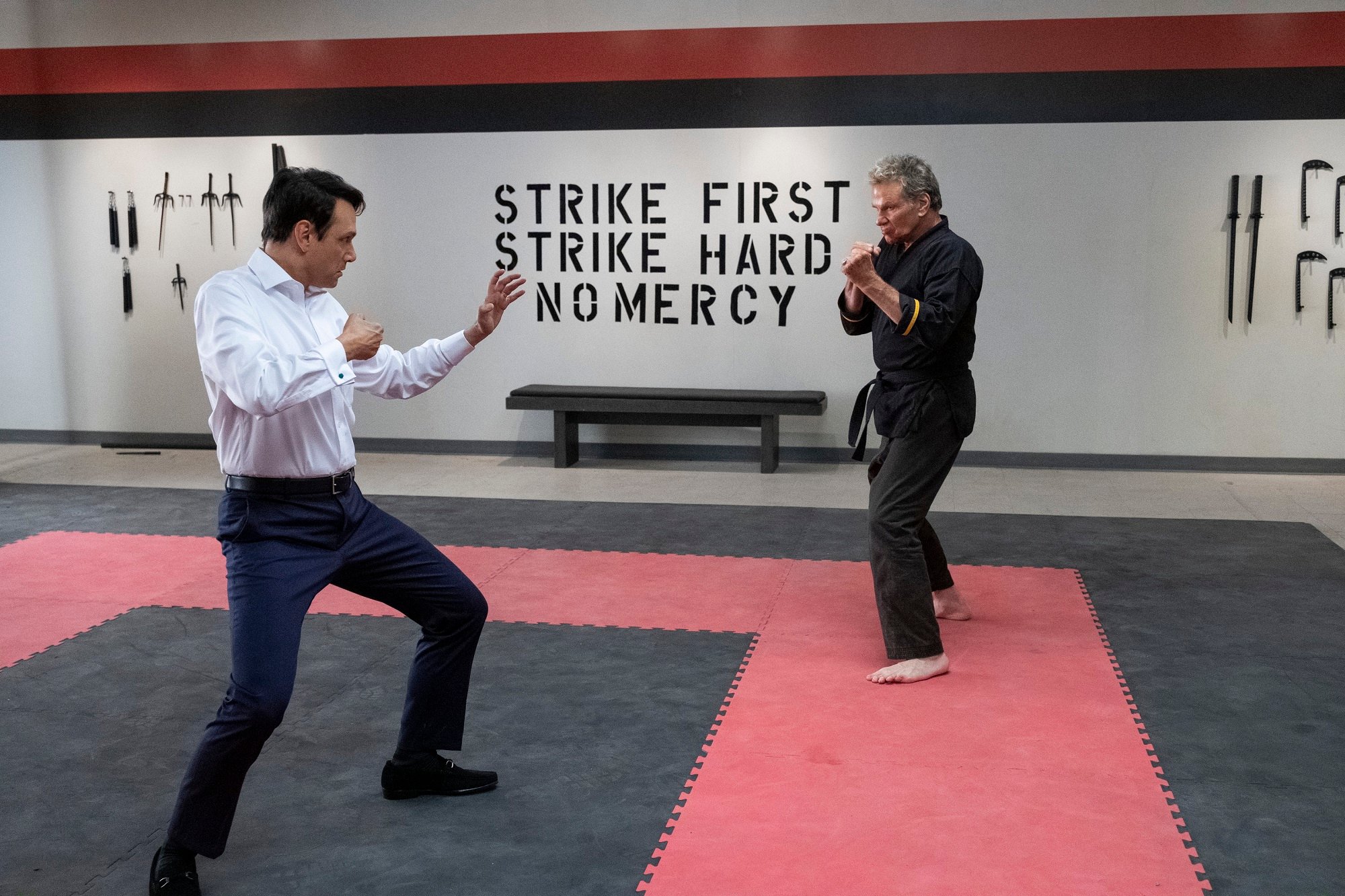 Thomas Ian Griffith played Terry Silver in 'The Karate Kid Part III'
The Karate Kid Part III was not one of the more popular entries in the movie franchise. The film's writer had an idea to send Daniel (Ralph Macchio) and Mr. Miyagi (Pat Morita) back in time. When the studio said no, director John G. Avildsen wanted Daniel to die in the end, but they said no to that too. 
After Daniel and Miyagi return from Okinawa in Karate Kid Part II, history repeats itself. A disgraced John Kreese (Martin Kove) wants revenge on Daniel and Miyagi for winning the All Valley Karate Tournament. So, he turns to his Vietnam war buddy Terry Silver (Grifffith) who is the ultimate '80s villain. He's rich, he's blatantly dumping toxic waste and he has the perfect plan to get Daniel.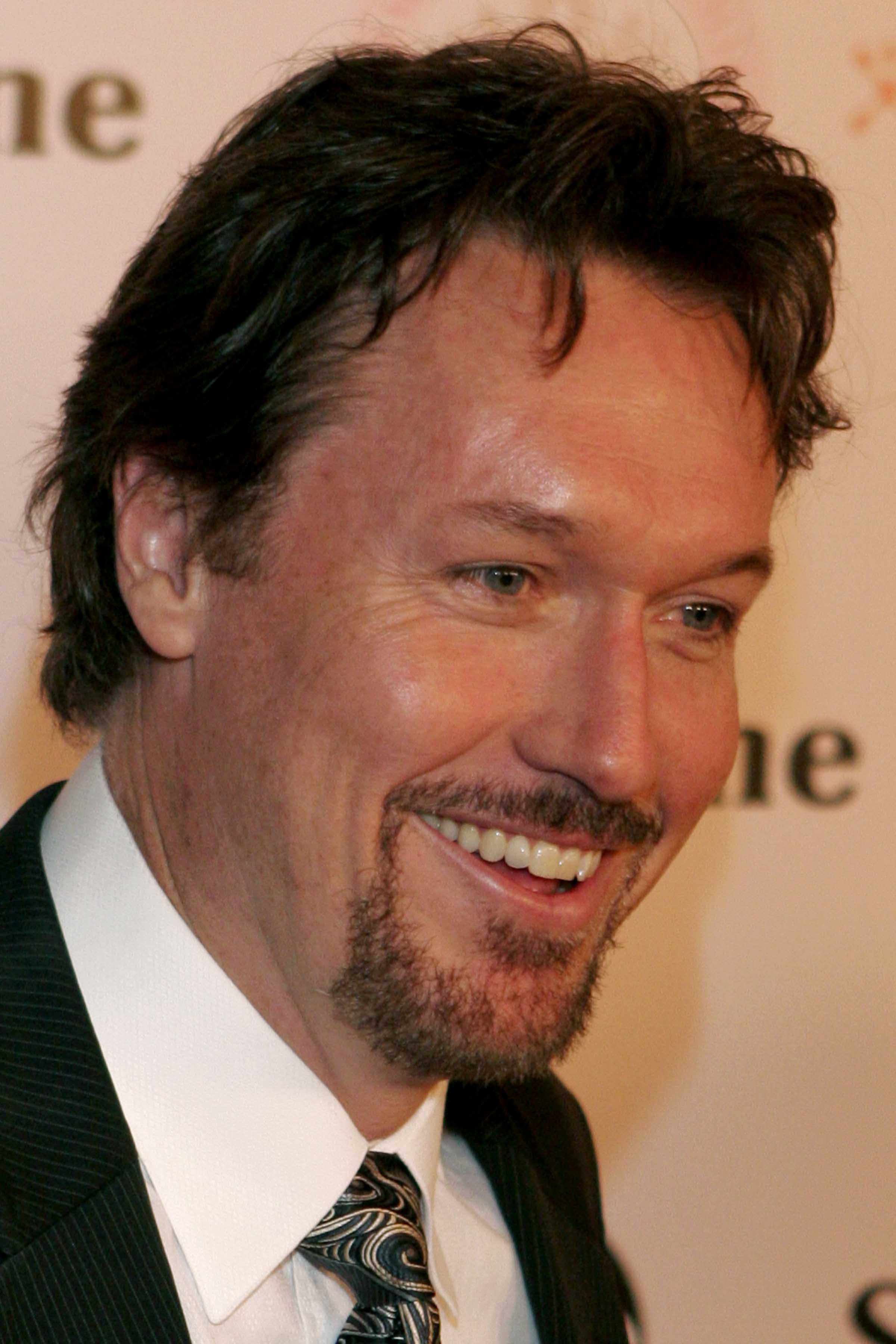 A new challenger, Mike Barnes (Sean Kanan) wants Daniel to defend his title. Miyagi doesn't think this is a worthwhile use of Karate so refuses to train Daniel. Silver offers to train Daniel in Cobra Kai, but it's all a ruse. He's really working for Kreese and Barnes to ambush Daniel. 
'Cobra Kai' has mentioned Terry Silver before 
Cobra Kai mentioned Silver in season 1. When Johnny Lawrence (William Zabka) petitions the board to let Cobra Kai back in the All Valley Karate Tournament, they mention Silver's ban from 1989. Johnny doesn't know who Silver is because he wasn't in Karate Kid III.
Daniel tells his Miyagi-Do students about his time with Cobra Kai in season 2 and the lessons he learned going to the dark side. In season 3, Cobra Kai showed Kreese's time in Vietnam. Terry Silver is a character in his troupe, and a sniveling coward at the time.
Terry Silver was part of the plan all along 
Fans have been asking about Terry Silver since Cobra Kai Season 1, and even more as more Karate Kid characters appear on the show. In the announcement, Cobra Kai creators Josh Heald, Jon Hurwitz and Hayden Schlossberg said they'd always planned to re-introduce Silver.
"Since the beginning of the series, we've been carefully orchestrating the right moment to unleash Cobra Kai dojo co-founder Terry Silver back into the universe," Their statement read. "That moment is now. We can't wait for the whole world to experience Thomas Ian Griffith's majestic return to the franchise."
The announcement quotes Silver's lines from The Karate Kid III. 
"A man can't stand, he can't fight," Silver says. "A man can't breathe, he can't fight. A man can't see he can't fight. Extreme situations require extreme measures."
As Griffith turns, revealing his signature pony tail, his other ominous line from the film appears on screen: Now the real pain begins.
Now, where's Julie Pierce?