'Cobra Kai' Star Ralph Macchio Reacts to Those Mr. Miyagi Letters In Season 3
Ralph Macchio reacts to the 'Cobra Kai' Season 3 episodes that gave him new scenes with Mr. Miyagi via letters Daniel LaRusso discovers.
Cobra Kai managed to find new Karate Kid stories to tell 30 years after the original trilogy. However, the biggest hurdle was always the death of Pat Morita in 2005. Daniel LaRusso (Ralph Macchio) mentions Morita's character, Mr. Miyagi, a lot so it's clear his absence leaves a hole in his life. 
[Spoiler alert: This article contains mild spoilers for a Cobra Kai Season 3 episode.]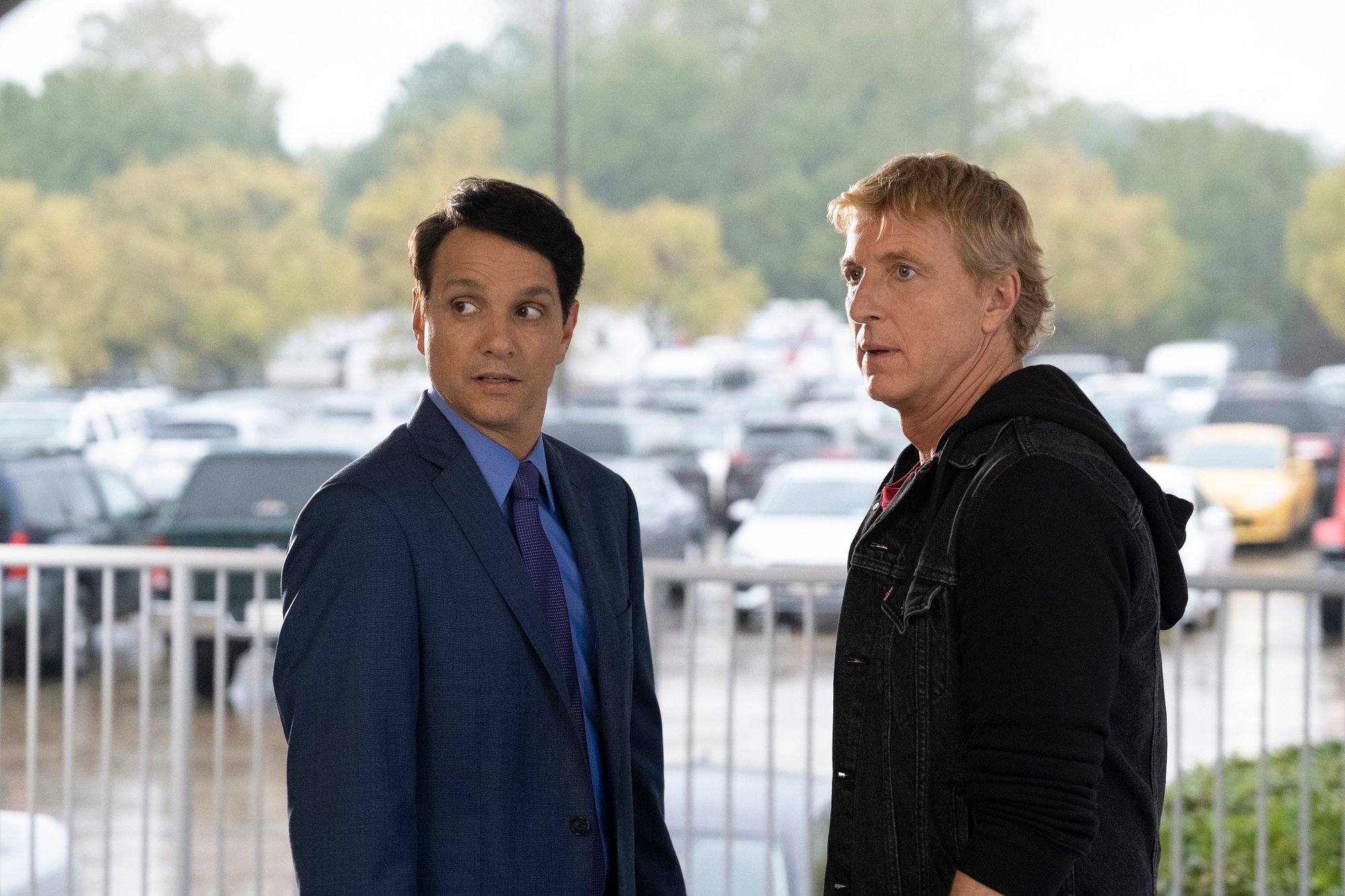 Season 3 of Cobra Kai makes the late Miyagi a bit more integral to the story. Macchio spoke with a group of reporters in a Zoom roundtable about how the show managed to bring Miyagi back into the story in the form of his written words. 
Ralph Macchio asked for more Mr. Miyagi in 'Cobra Kai' Season 3
Macchio said he asked Cobra Kai creators Jon Hurwitz, Hayden Schlossberg and Josh Heald to incorporate more Mr. Miyagi into season 3. He was quite pleased with what they came up with.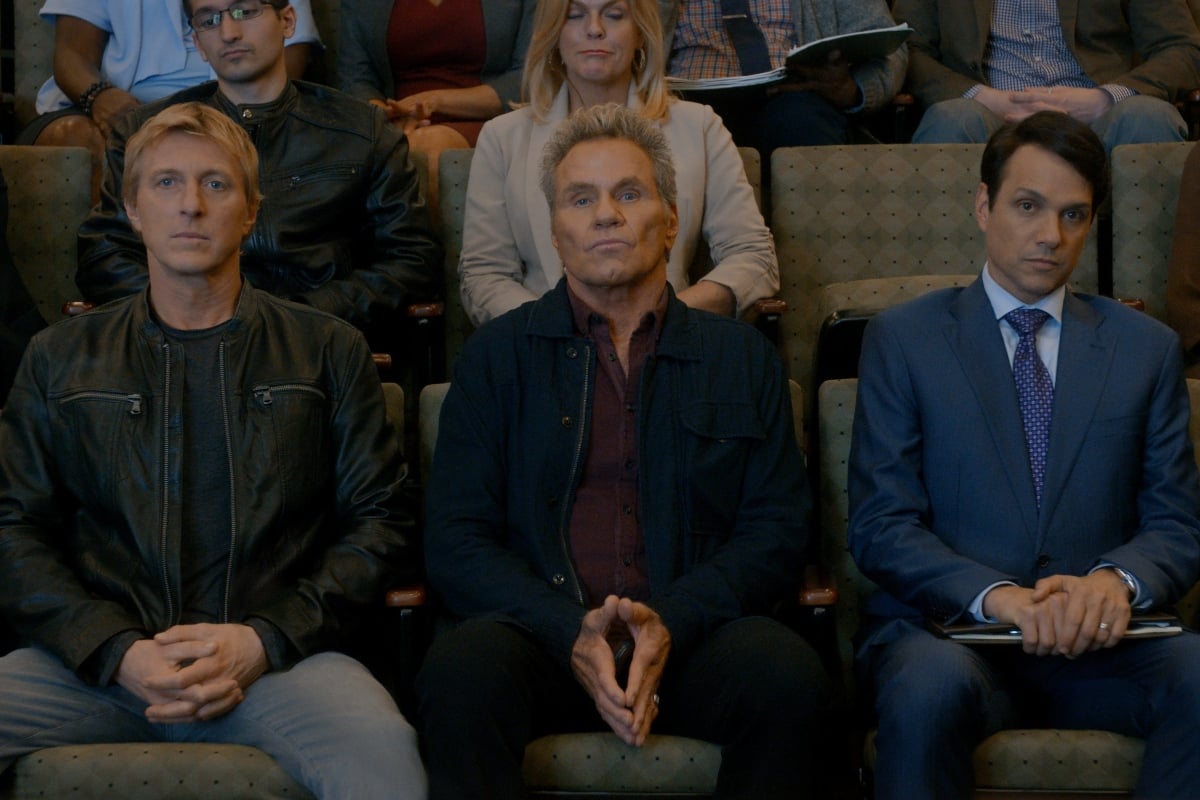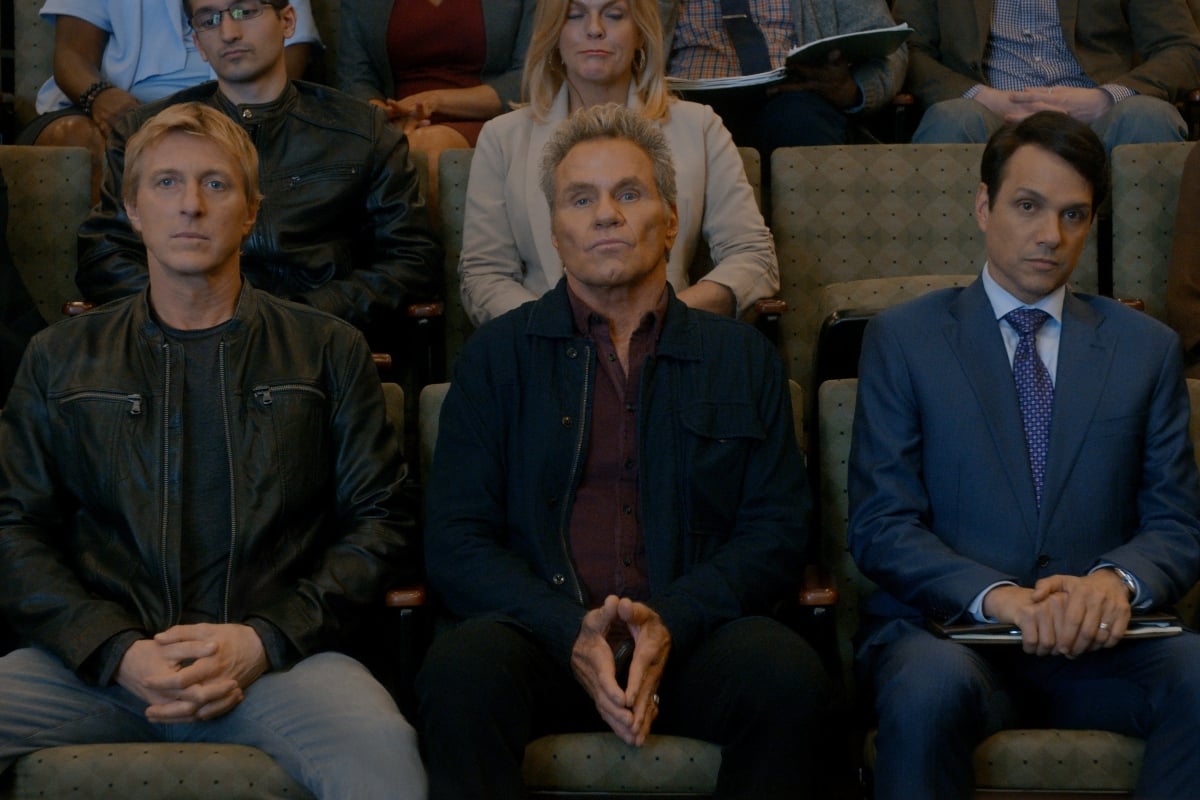 "When they were starting to write season 3, my note to the writers room basically was let's learn something about this guy that we don't know, meaning LaRusso," Macchio said. "Let's teach me something I don't know. Let's teach the audience something they don't know. If that's through the Miyagi-verse, then let's do that because that's something that I was looking for once we got to the end of 20 episodes."
Mr. Miyagi speaks through his letters in 'Cobra Kai'
When Daniel goes to Okinawa, he reunites with Kumiko (Tamlyn Tomita) from The Karate Kid Part II. Her mother had remained in correspondence with Mr. Miyagi up until his death and Kumiko saved the letters. The Cobra Kai writers wrote the letters in Mr. Miyagi's voice.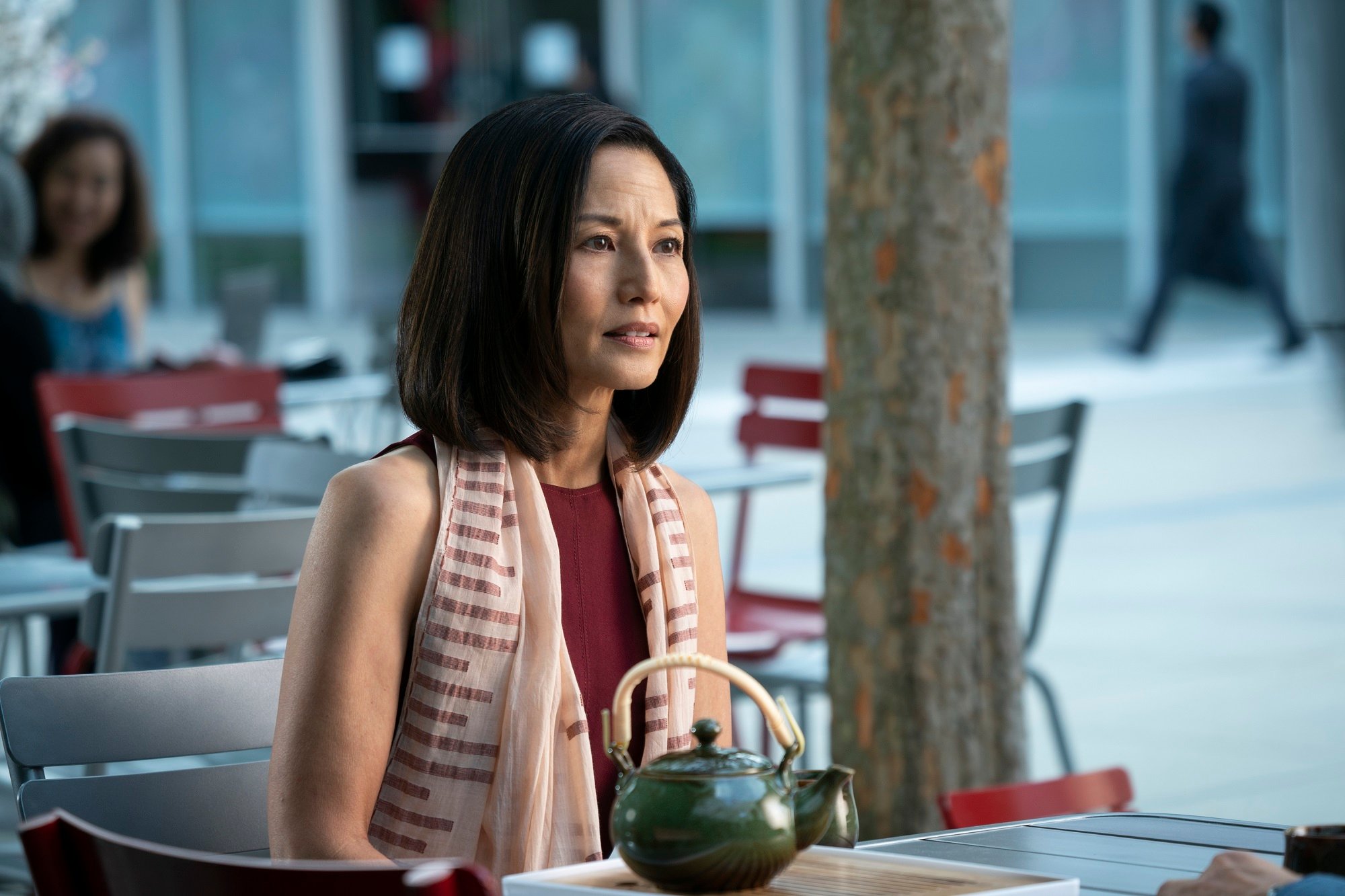 It works on many levels and one of which is connecting with Miyagi with him no longer there but still having a connection by hearing his words that he wrote and learning what LaRusso meant to Miyagi where he never looked at it that way. Miyagi might have been lost until Daniel knocked on his door and says, 'Can you fix the faucet?' And that turned his life around. That's a beautiful thing. That's some great writing right there. Then I have Tamlyn who can just do no wrong and Yuji [Okumoto] who brings his A game, a fantastic turn in the Chozen character. I got to reap the benefits of that and I'm excited for the fans to see it.

Ralph Macchio, Cobra Kai press junket, 12/11/2020
A 'Karate Kid II' reunion without Pat Morita
In The Karate Kid Part II, Mr. Miyagi takes Daniel to Okinawa for his father's funeral. There, Miyagi must deal with an old rivalry with Sato (Danny Kamekona), which is how Daniel gets embroiled with Chozen.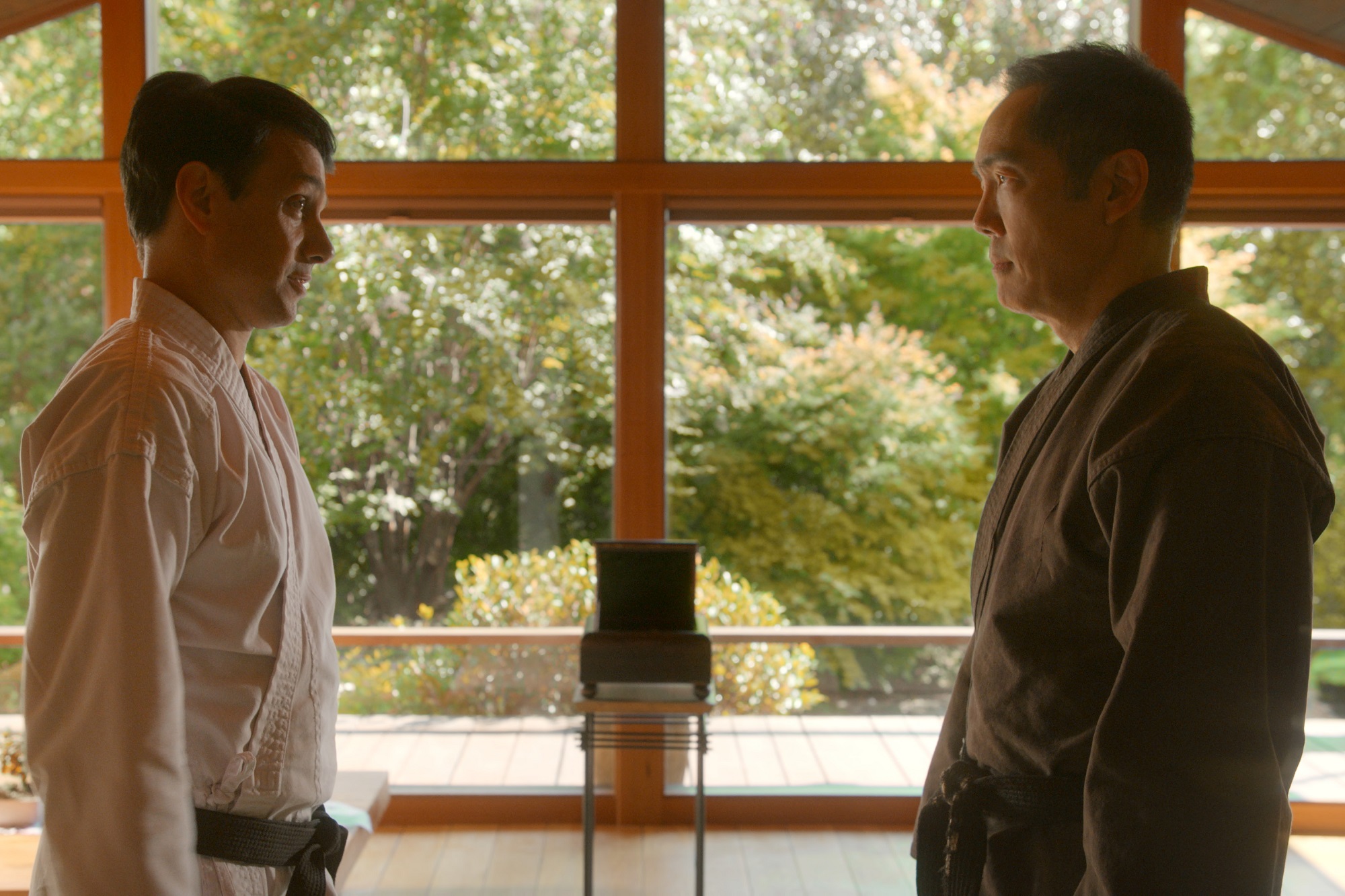 We don't have Pat Morita with us anymore obviously, but it's like how to keep Miyagi alive throughout the entire series and inform the show, inform the LaRusso character, and in essence inform the Johnny Lawrence character and LaRusso's kids and other people he touches? So having Tamlyn Tomita and Yuji Okumoto who knock it out of the park and just do a beautiful job, we got to go to Okinawa. Yuji and I got to go to Okinawa. Karate Kid II was shot in Hawaii and Los Angeles. So Cobra Kai has gotten Macchio and LaRusso to the country of Okinawa. It was pretty special and those scenes are special to me.

Ralph Macchio, Cobra Kai press junket, 12/11/2020