'Cobra Kai' Star Tanner Buchanan Learned New 'Karate Kid' Moves for Season 3, but You Won't See Them All
Now that Netflix viewers can finally watch seasons 1 and 2 of Cobra Kai, they're about to wait with bated breath for season 3. Season 2 ends on a major cliffhanger, and Netflix won't release it until 2021. Fortunately, the season is already in the can so there are new episodes to look forward to. Tanner Buchanan, who plays Robbie, spoke about his training for the new season and how it compares to the previous ones.
[Spoiler alert: This article contains spoilers for season 1 and 2 of Cobra Kai.]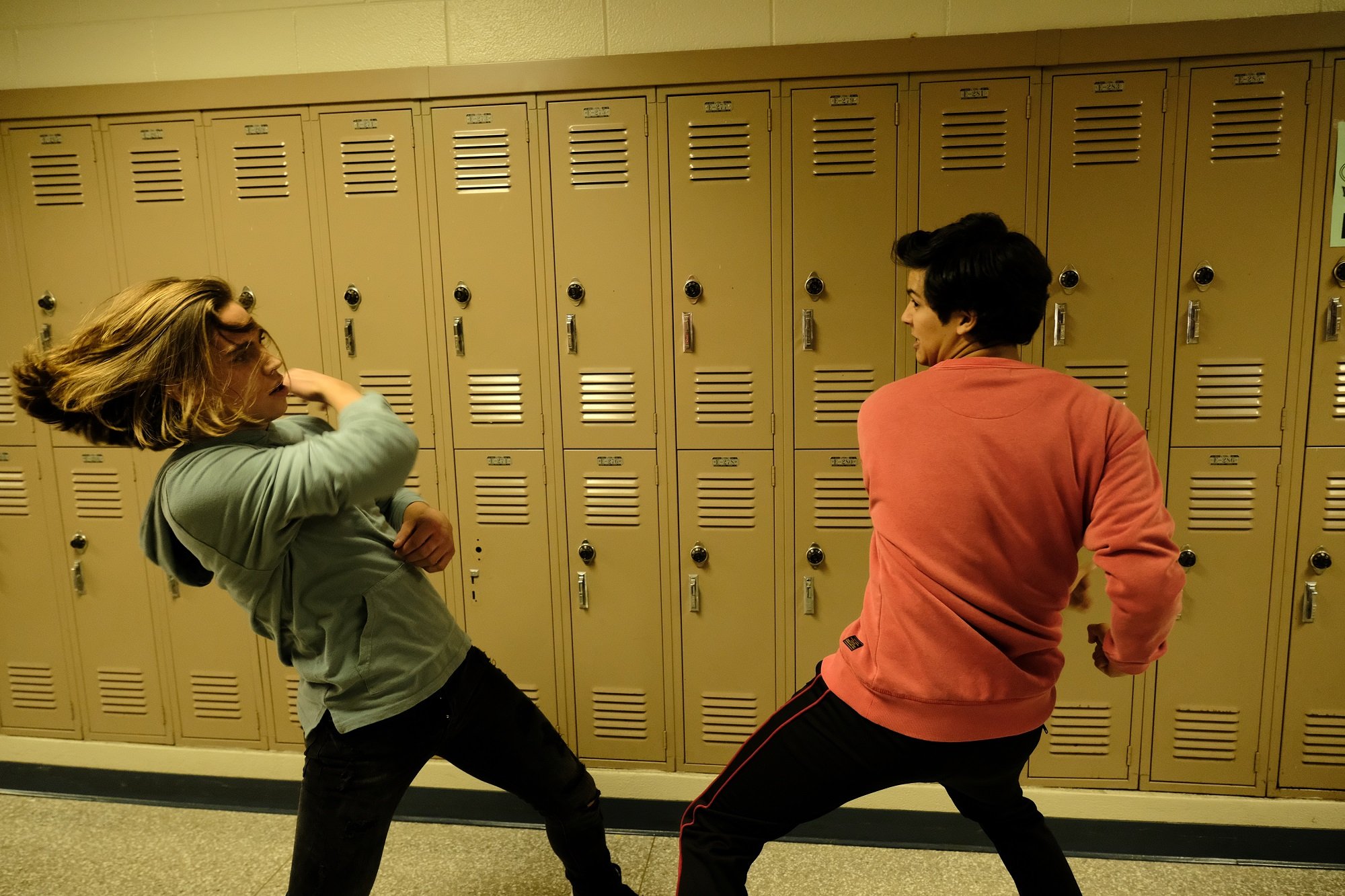 Buchanan spoke with Showbiz Cheat Sheet about his new movie, Max Winslow and the House of Secrets. Fortunately, Cobra Kai was debuting on Netflix the same week so he was able to talk about both. Here's what to expect from Robbie's Karate in season 3.
Tanner Buchanan: 'Cobra Kai' Season 3 will be bigger than the first two
Season 1 of Cobra Kai introduced Robbie as Johnny Lawrence (William Zabka)'s long lost son. Robbie started training in Karate with Daniel LaRusso (Ralph Macchio) but lost the All Valley Karate Tournament to Cobra Kai's Miguel (Xolo Maridueña). Season 2 culminated in Robbie and Miguel fighting again in high school, leading to Miguel's cliffhanger injury.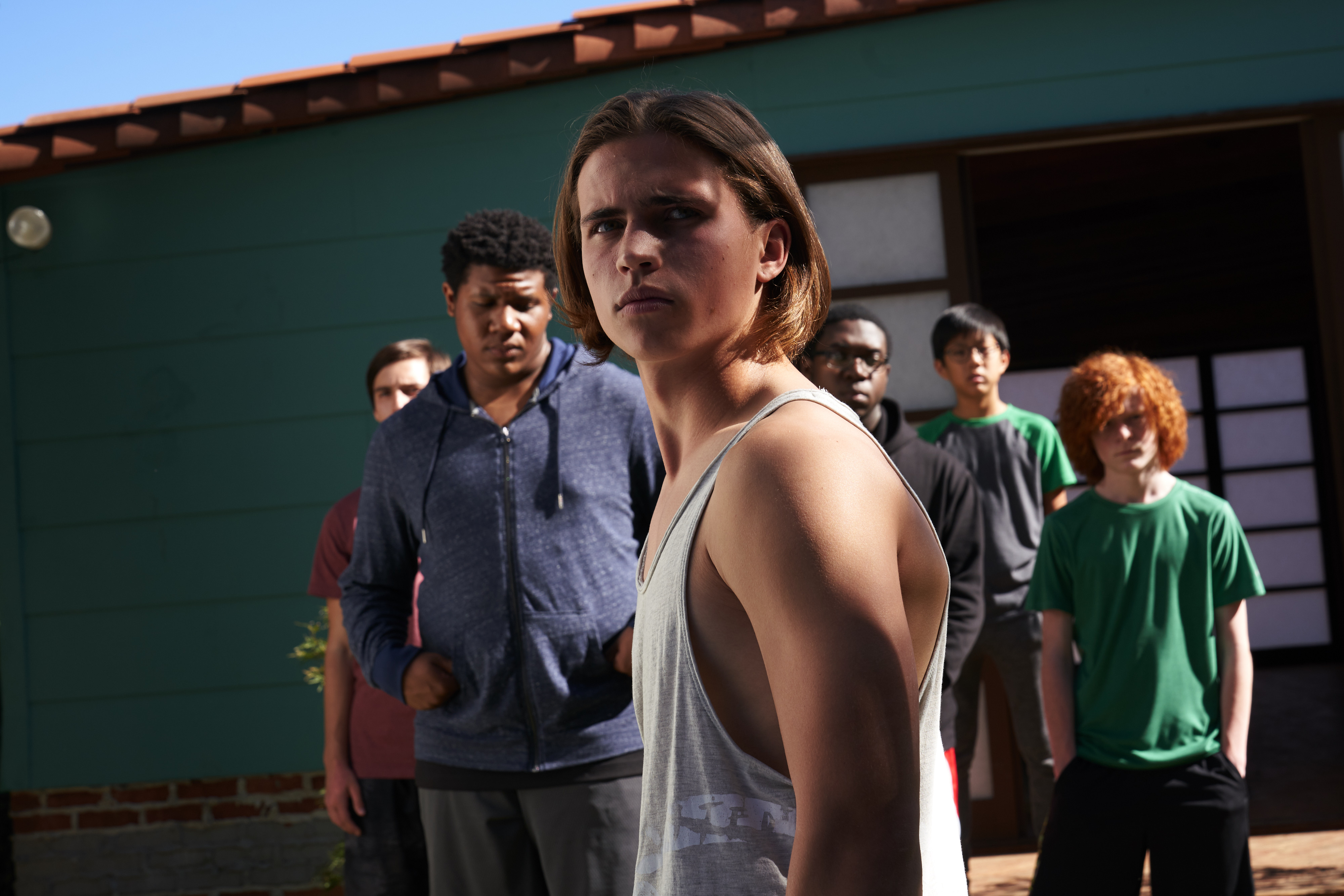 "There was a lot of stuff in season 3, when I was reading, that's going to I think top both seasons," Buchanan said. "There's a lot of stuff that the creators went for this year that's going to, I think, surprise a lot of people and get a lot more people interested. I just think it tops both seasons really, truly, every episode there's something new and something crazy that they just went for that really, really works and ties everything together."
Tanner Buchanan trains more for each season of 'Cobra Kai'
The streaming series does not give its actors as much time to train in martial arts as a movie can afford. Still, Buchanan learned some Karate for season 1 and some more for season 2 of Cobra Kai. Season 3 introduced new moves into his repertoire, though they did not all make it on screen.
"We definitely trained more before," Buchanan said. "We also try to train as we're shooting, any time we can get but yeah, there's a couple few moves that I got to learn that were really, really cool. Some will be in season 3, some also not but they were just fun to learn."
The whole cast is full of Karate Kids now
It's not just Buchanan and Maridueña training. Mary Mouser plays Daniel''s daughter and pupil Samantha, so she trains too. All the Cobra Kai kids – Jacob Bertrand, Nichole Brown, Peyton List and more also keep up with their Karate lessons.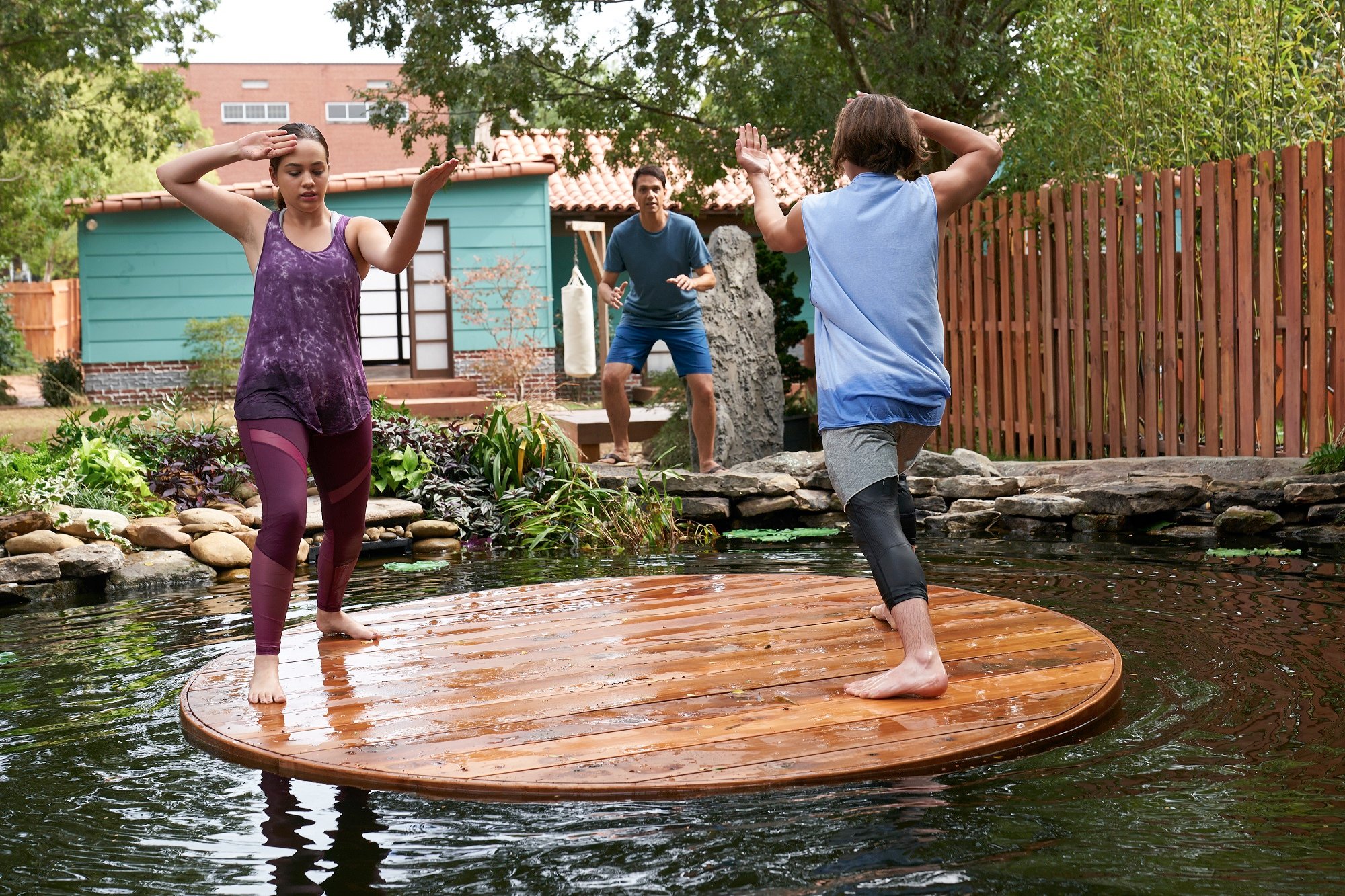 "We definitely all got much, much better and tried to better ourselves and just being able to do most of our stunts and fights," Buchanan said. "That way it just comes off more real. That way you can see our faces in every scene. We've trained really, really hard to get to a good point where we are able to do most of the stuff, which is really cool."