'Cobra Kai': Can You Spot the Subtle Differences Between the Show's Karate Uniforms and 'The Karate Kid'?
'Cobra Kai' costume designer Frank Helmer discusses the nuances of the Karate gis. There are some major similarities and minor differences between the ones worn on the show and those in the 'Karate Kid' movies.
The Karate Kid made it clear who were the good guys and who were the bad guys. The Cobra Kai dojo wore black Karate gis showing their darkness. Daniel LaRusso (Ralph Macchio) wore a traditional white Karate gi when he trained with Mr. Miyagi (Pat Morita) and competed in the All Valley Karate Tournament. Cobra Kai brings back the black and white gis, but with subtle differences.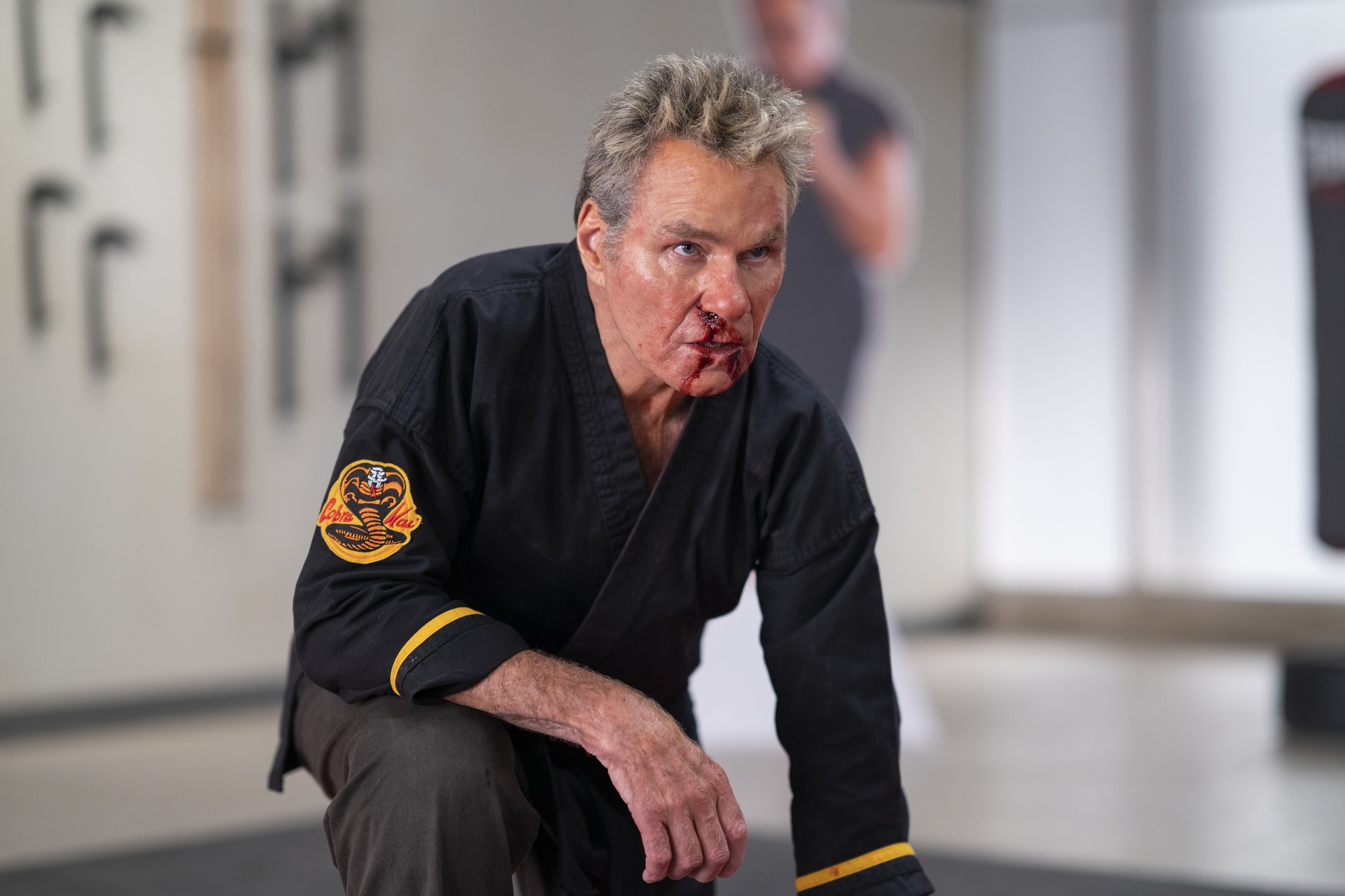 Cobra Kai costume designer Frank Helmer spoke with Showbiz Cheat Sheet by phone. We asked about the Cobra Kai and Miyagi-Do gis and Helmer pointed out a few new twists in the Netflix series' outfits. 
Miyagi-Do still uses plain white gis in 'Cobra Kai'
When Daniel trained Robbie (Tanner Buchanan), he put Robbie in a traditional white gi. Subsequent demonstrations saw Daniel, Robbie and Samantha (Mary Mouser) wear the same traditional gi.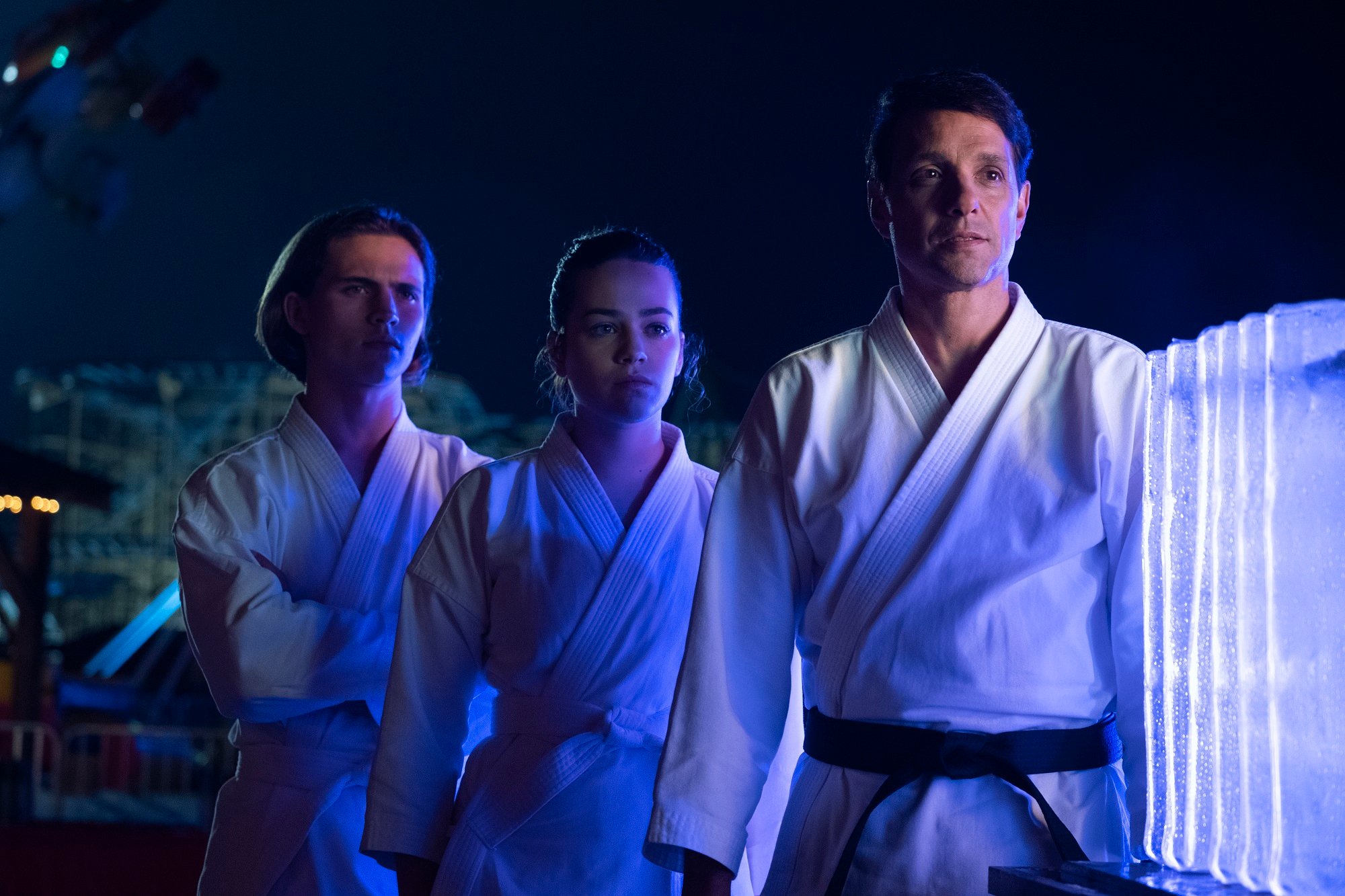 "In the first three seasons, with Miyagi-Do, we intentionally kept them very traditional, very plain because Miyagi-Do Karate is a very traditional discipline and doesn't do a lot with the bells and whistles and the flashes and all that stuff," Helmer said. "So Mr. Miyagi didn't even believe in the belt system if you remember from the original movie. He basically stole Daniel's belt so it's something where we intentionally keep it very traditional with him."
'Cobra Kai' inherited gis from the 'Karate Kid' movies 
Johnny Lawrence (William Zabka) tried on his old black Cobra Kai gi in the beginning of the show. He's clearly reproduced them as you see his students wear black at the tournament and in public demonstrations. Helmer said the same martial arts outfitters outfitted the show and the movies.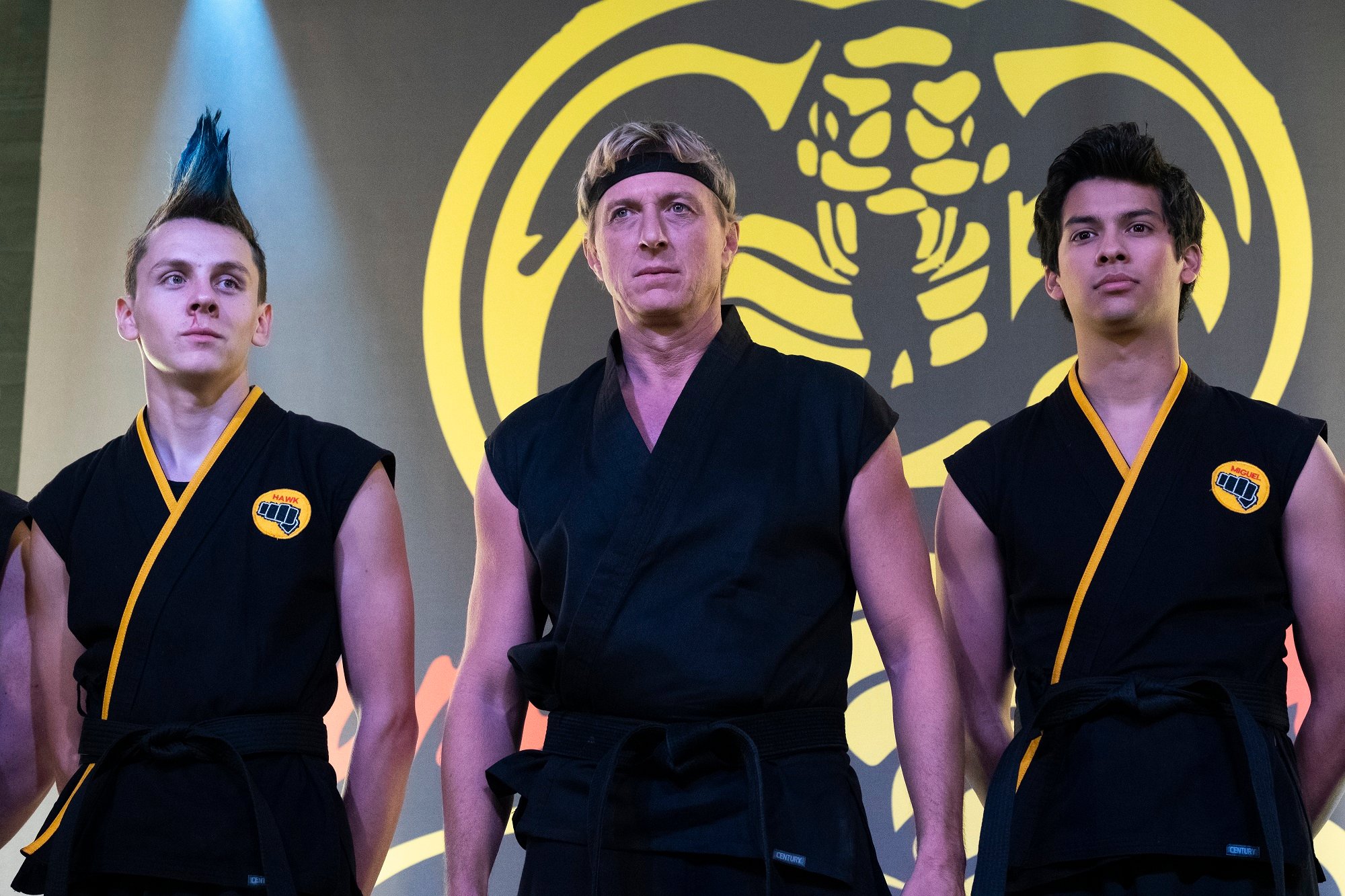 "Obviously with Cobra Kai, there's the legacy of how those look and you don't mess around with what's not broken," Helmer said. "Just keep that tradition of those carrying along. I kept with the general style. I updated it a little bit for modern times because the styles have changed. But, we also use Century Martial Arts is our suppliers of the gis because they were for the original movie as well. I wanted to keep the legacy of that going along. We use their current model of the sleeveless black gi that they offer and then embellish it with the stripe and the patches."
The difference between the old gis and the new gis
Cobra Kai showed up again in The Karate Kid Part III. If you really want to compare the Cobra Kai gis from the Karate Kid movies and the Netflix show, here's what to look for. 
"There are some subtle changes," Helmer said. "We don't do the white face always on the cobra artwork for the patches. There are subtle ways we update it but we keep the tradition intact."