'Cobra Kai': How Playing Tory Helped Peyton List in Real Life
Cobra Kai introduced Peyton List as Tory in season 2. Tory came to train at Cobra Kai and became a love interest for Miguel (Xolo Maridueña). But, when Miguel got back together with Samantha (Mary Mouser), Tory came after Samantha in the season 2 high school fight. Tory and Samantha continue to be rivals, with seasons 3 and 4 exploring more of Tory's home situation. Things are tough for Tory, but they've actually helped List.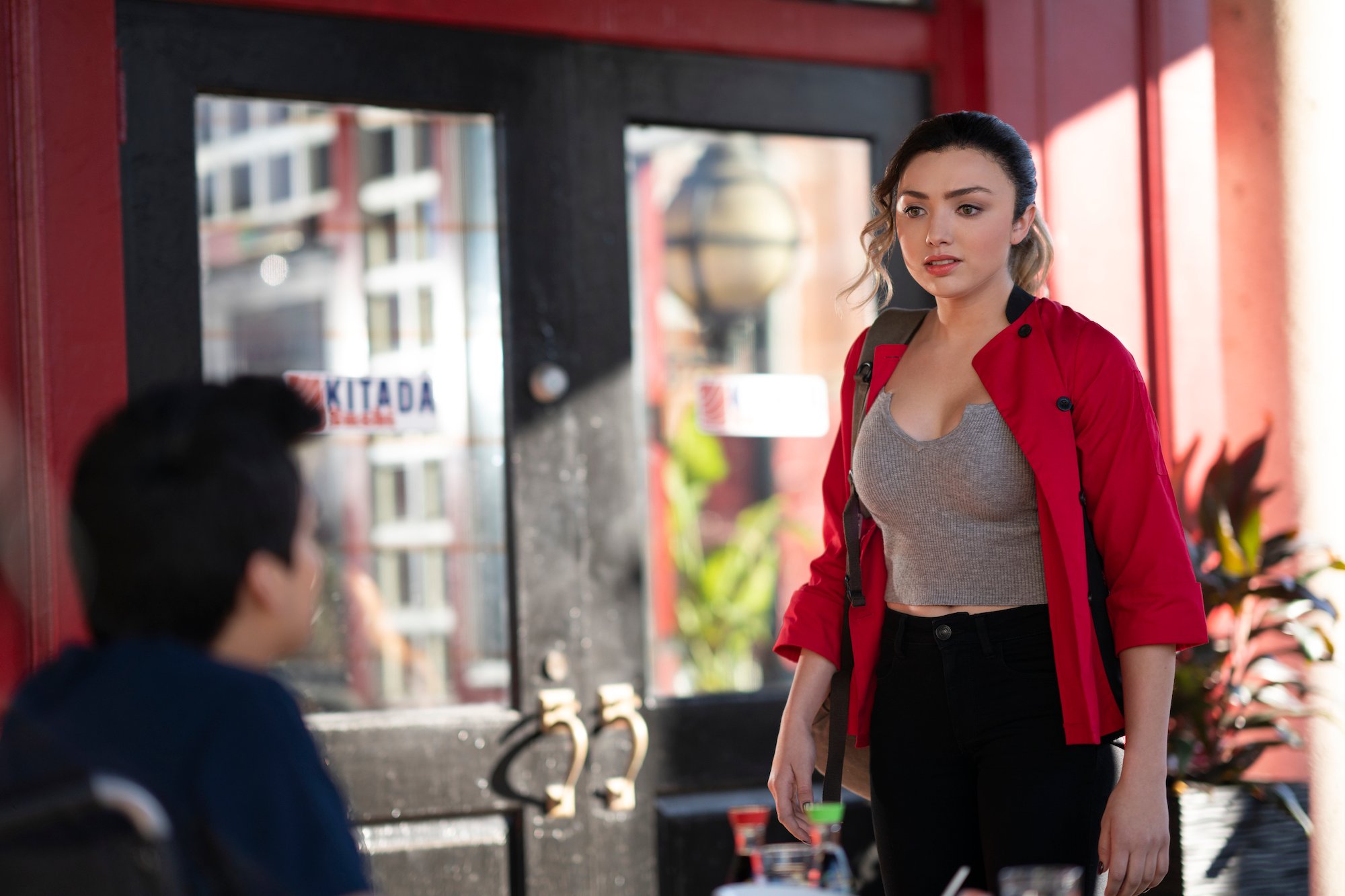 List appeared on Cobra Kai co-star Martin Kove's podcast Kicking It with the Koves on April 6. During the discussion, List revealed how playing Tory has helped her self-image in real life. Cobra Kai Season 5 is coming soon to Netflix. 
Before 'Cobra Kai,' Peyton List was a Disney girl
List's big break was the Disney show Jessie. She followed that with Bunk'd. Tory represented a transition into more adult roles, and the sort of volatility that's at odds with Disney.
RELATED: 'Cobra Kai': Peyton List, Jacob Bertrand Dating History, How They Met
"It's helped me be more myself with people," List said on Kicking It with the Koves. "I think I felt a pressure to be the Disney girl for everyone. Once Cobra Kai came out, people came up and they accepted me as that character and they liked what I was doing. It kind of gave me this freedom."
Tory on 'Cobra Kai' actually teaches Peyton List to let her guard down.
Tory puts on a tough front against everyone, even Miguel. Cobra Kai Season 3 and 4 showed that Tory has a fraught relationship with her mother, and her landlord sexually harasses her. Tory also has trouble keeping a job because of her temper. Playing her, however, gave List the freedom to let her guard down.
RELATED: 'Cobra Kai': Jacob Bertrand Plots Peyton List Relationship Rumors
"It allowed me to put my guard down and be like oh, I can be real and I can be honest and I can be mean sometimes if I'm not feeling like I want to be this fake Disney version of myself all the time," List said. "It allowed me to be really honest actually. So Tory helped me in my real life. I think people accepting the fighter and a strong female helped me allow myself to be more myself."
Peyton List is not a role model
Because of the Disney shows, young children looked up to List. Parents would tell her as much. Perhaps even Cobra Kai made List a role model, as Tory stands up for herself. List is learning she doesn't have to be what other people want her to be. 
"Parents will come up to me and go, 'Oh, you're such a nice role model for my kid,'" List said. "I'll be like, 'Oh my gosh, I don't want to mess this up so I should hide this part of me. I should pretend to be whatever it is that they want.' People pleasing."
RELATED: Peyton List: 'Cobra Kai' Birthday Party Kids 'Were Giving Me a Hard Time'