'Cobra Kai' Was Originally Going to Be a Movie — But Without These Characters
As a streaming series, Cobra Kai gives Karate Kid fans way more than any Karate Kid V movie ever could. So far it's been 15 hours of sequel story, with five more hours on the way in Season 4. The legacy sequel did begin as a movie, co-creator Jon Hurwitz said.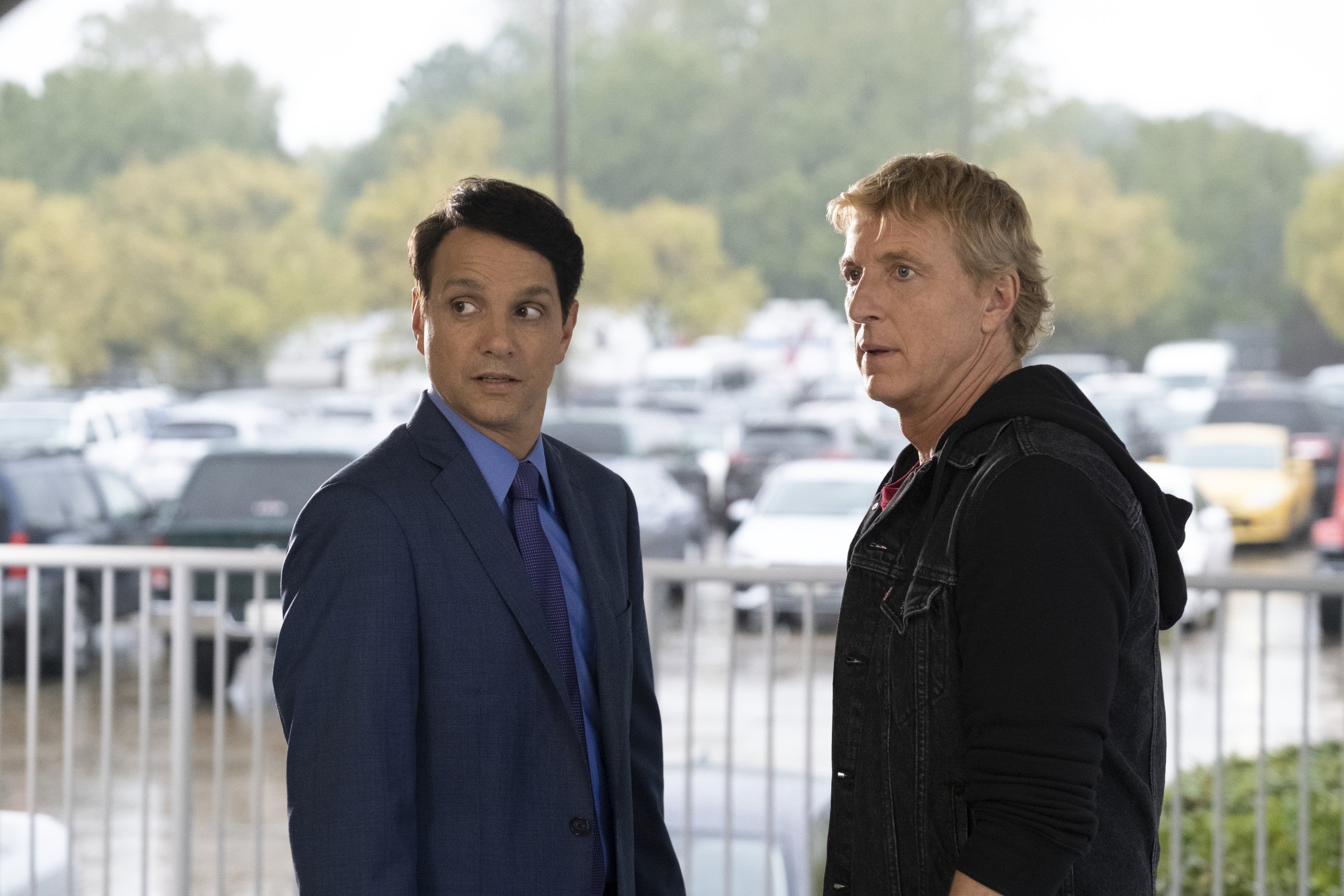 Hurwitz was on a Cobra Kai panel for Paley Front Row with his co-creators, Hayden Schlossberg and Josh Heald, as well as cast members. Hurwitz explained the version of Cobra Kai that would have been a movie, and what they were able to add when they made it a series.
The idea for 'Cobra Kai' began 20 years ago
Hurwitz and Schlossberg have been writing partners since they were in college. They created Harold and Kumar together. Heald, who created Hot Tub Time Machine, has been a friend too. They were discussing a Karate Kid sequel long before they had the clout to make one.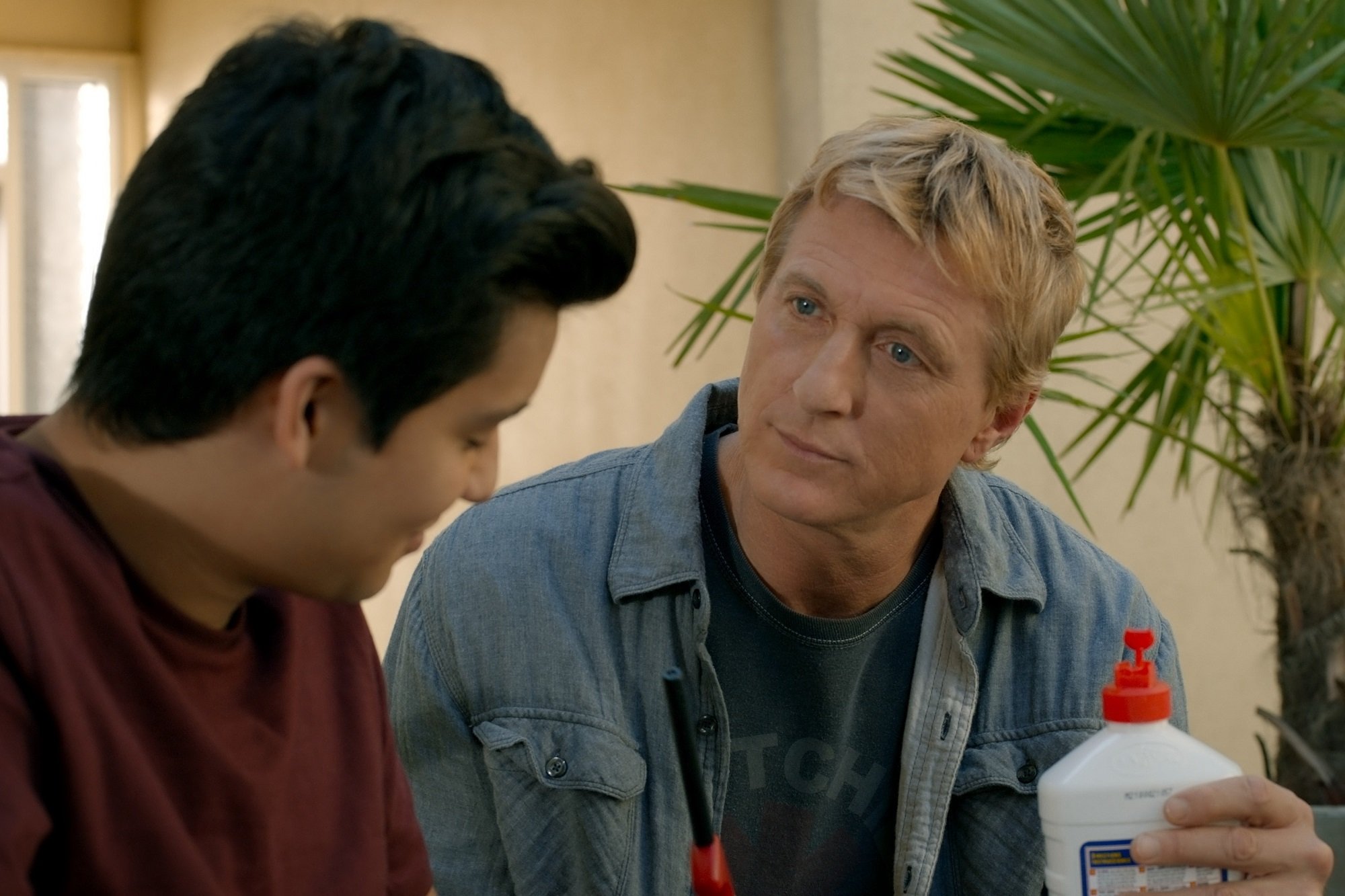 RELATED: 'Cobra Kai' Star Courtney Henggeler Originally Pitched a Bigger Season 3 Fight Between Amanda and John Kreese
"Hayden, Josh and I had been friends since we were teenagers," Hurwitz said. "We all fell in love with The Karate Kid in our youth. As we became friends, we bonded over our love of this franchise and had been talking about it for a long time. Even in our early 20s when we were young screenwriters, we talked about how interesting it would be to jump back into the Karate Kid universe and tell a story exploring the 'bully's point of view and where does a bully come from? Where does the life of a bully go? Back then we were talking about it as a movie."
A 'Cobra Kai' movie would lose all of these characters
One of the best parts of Cobra Kai is the new generation of teenagers learning Karate, either at Cobra Kai or Miyagi-Do. A movie would have focused on Johnny Lawrence (William Zabka) and Daniel LaRusso (Ralph Macchio) for two hours and wouldn't have had much time for characters like Miguel (Xolo Maridueña), Samantha (Mary Mouser), or Hawk (Jacob Bertrand).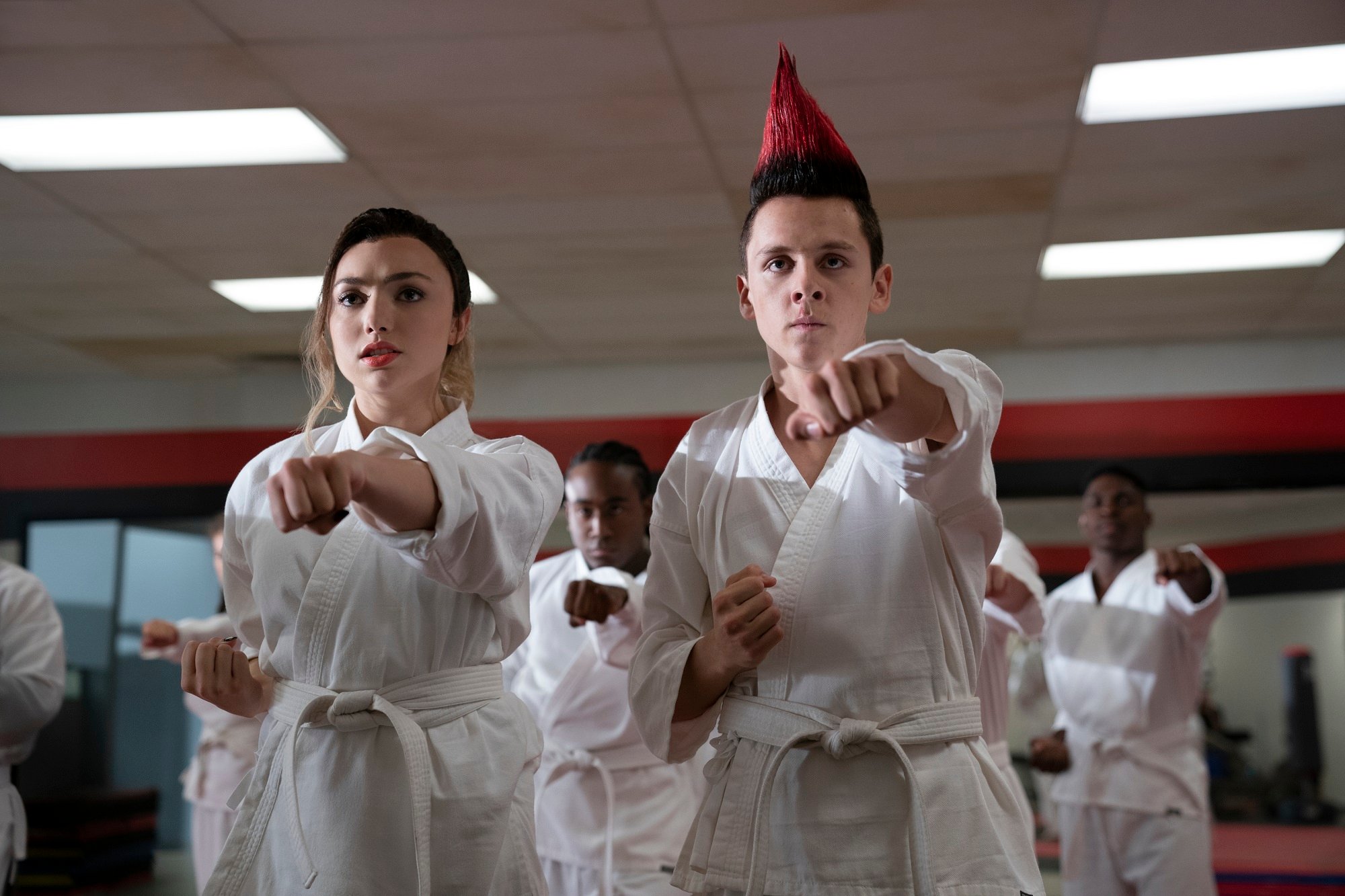 RELATED: Has 'Cobra Kai' Filmed Season 4 Yet?
"As the years went by and it felt like something that was impossible, streaming television came along," Hurwitz said. "You started to see these opportunities to tell long form stories where we thought wouldn't it be great if we found a whole new generation of teenagers, explored their stories and the challenges going through their lives and have Daniel Larusso and Johnny Lawrence, eventually Sensei John Kreese, mixing it up with this whole new generation, dealing with their present-day issues, exploring their past and passing along their Karate knowledge?"
A movie didn't get the same respect as a series, either
This confirms what Hurwitz, Schlossberg, and Heald said when Cobra Kai Season 1 came out. Hurwitz said in an interview with /Film that there wasn't as much interest in another Karate Kid movie at the studio, especially not after the 2010 Jaden Smith remake came out.
"It didn't feel clear that Ralph and Billy were going to get the big studio push that we would want for a Karate Kid movie," Hurwitz told /Film. "Then the Jaden Smith movie happened and we felt like it's gone forever."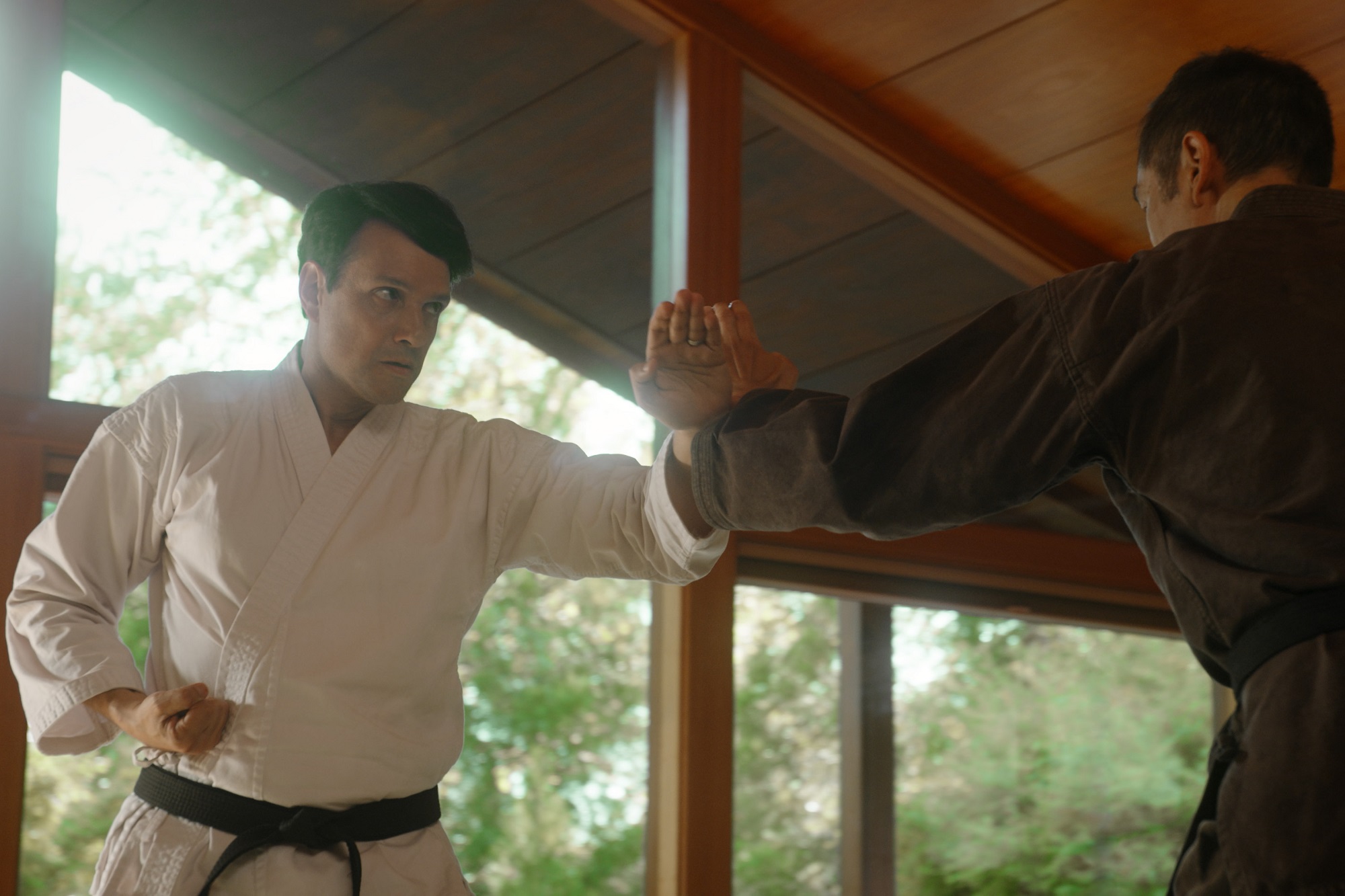 RELATED: 'Cobra Kai' Star Vanessa Rubio Thought the Writers 'Were Kidding' When They Suggested This Season 2 Scene
Schlossberg added in that interview that Cobra Kai would get more respect as a streaming series than a movie sequel. 
"We'd hate the idea of doing the straight to DVD version of a movie," Schlossberg said. "I think what's cool about this is as a streaming series, it's just inherently a different format. So it's not something where it's like we're making a movie that's just much cheaper than the original movies. This is something that is a completely different art form but with the original characters."
They still had to sell William Zabka and Ralph Macchio on it
In the Paley Front Row panel, Zabka and Macchio remembered Hurwitz, Schlossberg and Heald pitching them the idea of Cobra Kai.
"They wanted to give him a little more heart," Zabka said of their take on Johnny Lawrence. "There was just something inside me that felt like these are the right guys. This is the right story. I don't get it all. I kind of get it but I trusted it. It was an instinct. So okay, let's see where this goes from here."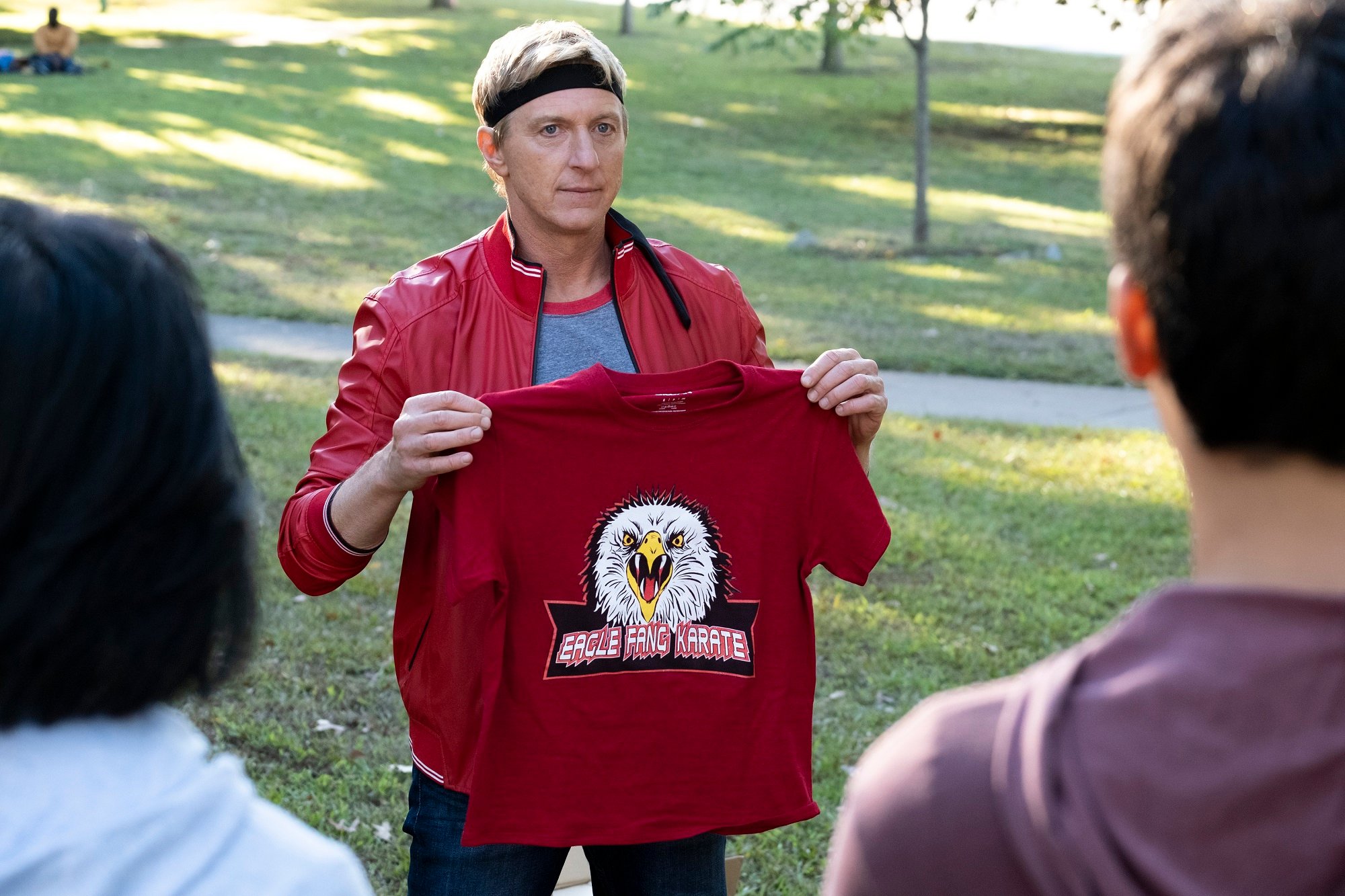 RELATED: 'Cobra Kai' Star William Zabka Refused to Wear This '80s Band Shirt on the Show
Macchio remembered getting a little defensive about making Johnny the hero, but he kept an open mind.
"Someone had to mention that the name of the show was Cobra Kai," Macchio said. "Someone had that job. That was, not really a gut punch, but okay so what is this? It was so well crafted, so well thought out. The movie Creed had just broken and it was a pretty big success. That was an angle into the Rocky world through the eyes of Apollo Creed's son. That made sense at the time, exploring through the eyes of Johnny Lawrence what those events of 1984 were, that was extremely smart."
Sources: Paley Front Row, /Film
Follow Fred on Twitter