'Cobra Kai': What Robbie Has to Prove to Miguel in Season 3
Netflix is about to make a whole lot more people desperate to see Cobra Kai season 3. When they get to the cliffhanger at the end of season 2, they'll understand the struggle of people who first saw the season in 2019 on YouTube. Netflix promised season 3 soon in 2021 and actor Tanner Buchanan can offer fans some hint at Robbie's headspace with regards to Miguel.
[Spoiler alert: This article contains spoilers for season 2 of Cobra Kai.]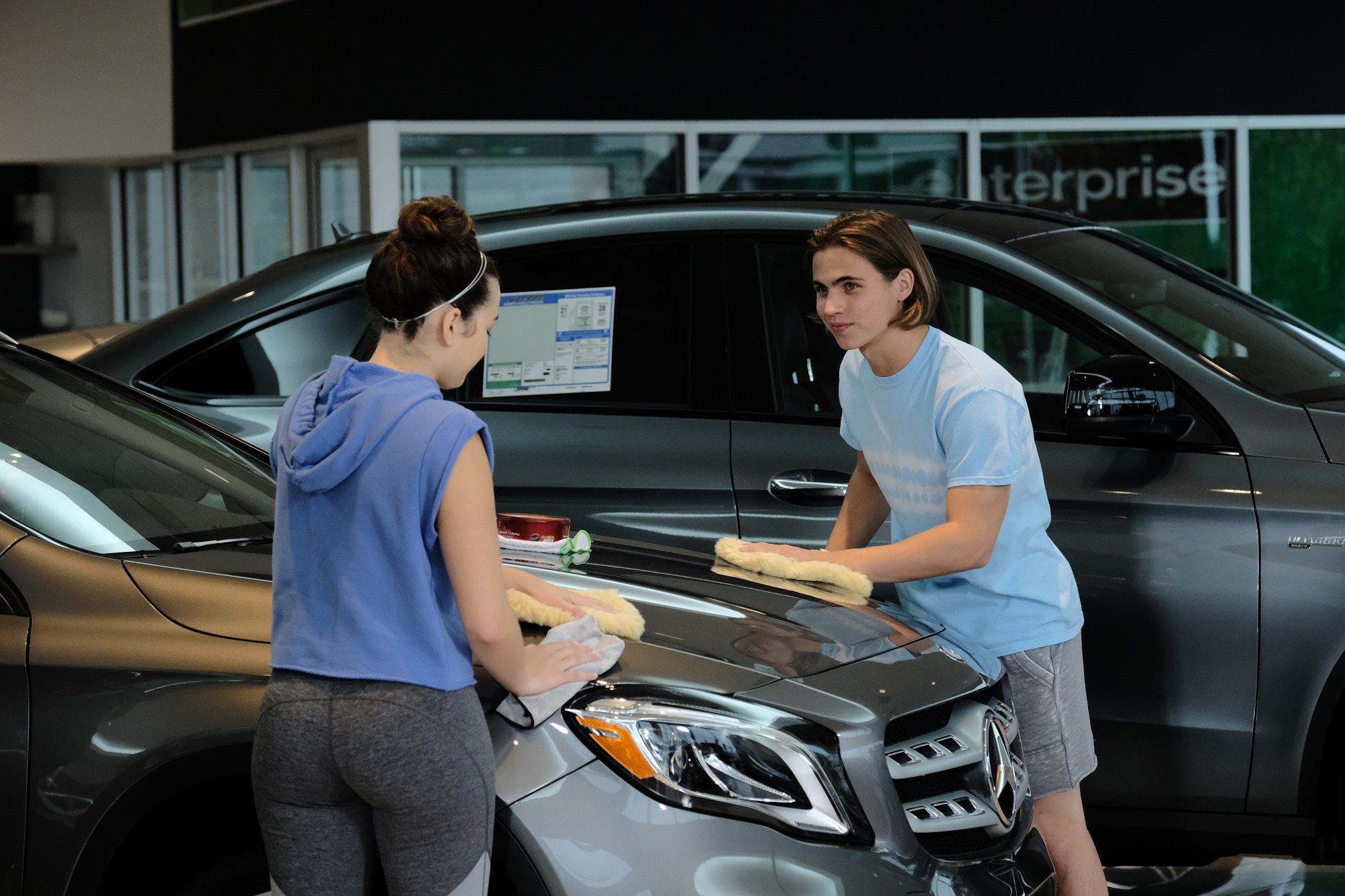 Buchanan spoke with Showbiz Cheat Sheet by phone about his new movie Max Winslow and the House of Secrets, which is now available on VOD. Looking ahead to season 3 of Cobra Kai, he thinks Robbie (Bucanan) is in just as much turmoil over Miguel (Xolo Maridueña)'s well-being as the viewers are. 
Robbie vs. Miguel in 'Cobra Kai'
Robbie is Johnny Lawrence (William Zabka)'s estranged son. He started training in Karate with Daniel LaRusso (Ralph Macchio) to get back at his father, but now likes the classes. Season 2 culminated in a high school fight in which Miguel actually showed mercy to Robbie. Robbie didn't accept and kicked Miguel off the stairwell. Miguel is in the hospital unconscious.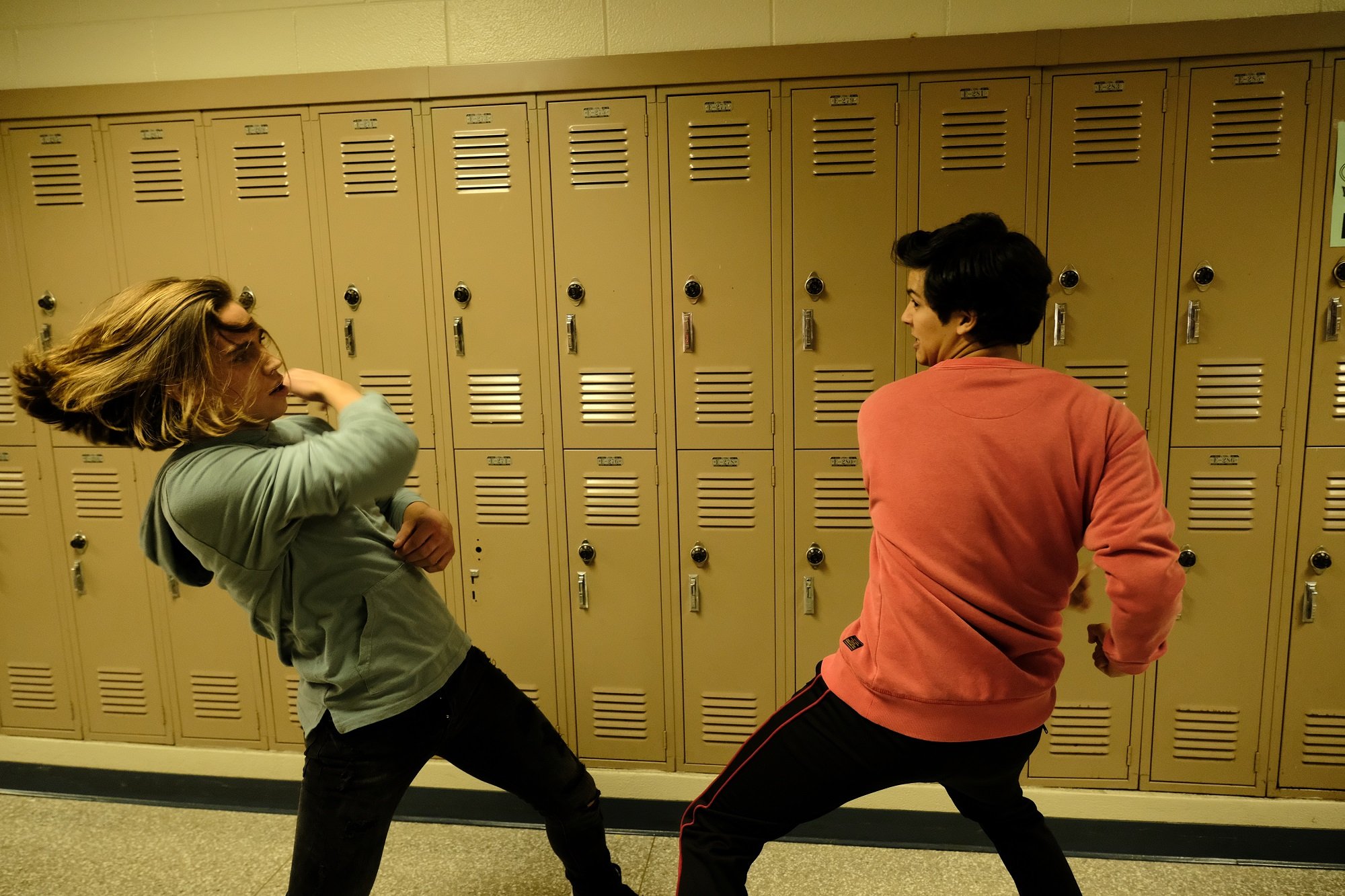 "I had a long talk with the creators, Josh [Heald], Jon [Hurwitz] and Hayden [Schlossberg] when I read that last episode," Buchanan said. "I read that Robbie kicks Miguel off the second floor. He falls and he's not waking up. I was like, 'Hey, so we just need to make sure that this is an accident, right?' Because it is 100% an accident. He just happened to be at the wrong place, the wrong time."
Tanner Buchanan was disappointed in Robbie too
Buchanan was worried about Robbie causing a serious injury, not only for Miguel's sake. Robbie is in a relationship with Daniel's daughter Samantha (Mary Mouser), and he doesn't want to disappoint his teacher either. 
He's come such a long way from being this teen that had so much against the cards he was dealt in life. He's really tried to do better and turn his life around thanks to Daniel. So, I feel like this is such a heartbreaking moment for him because not only do I feel a big disappointed, especially Sam being in a relationship with her who used to be in a relationship with Miguel. I think he's just so scared that he's not going to be able to come back from this disappointment because he's going to really have disappointed everyone in my opinion, especially Daniel and his dad, having Miguel kind of be his star pupil and everything."

Tanner Buchanan, interview with Showbiz Cheat Sheet, 8/24/2020
Robbie will have to prove it was an accident in 'Cobra Kai' Season 3
There was so much chaos going on in that fight that only two people saw what really happened, and one of them is unconscious. So Robbie's main priority may be to prove that he didn't mean to hurt Miguel.
"I think Robbie's just really, really scared because he knows it was an accident," Buchanan said. "He knows that no one else knows it was an accident but his anger took over and I think he's very disappointed in his anger taking over like it used to. He couldn't control that as well. So there's a lot of different feelings. There's guilt and sadness and obviously he's extremely scared, so it's a whole whirlwind of emotions."
Even Samantha didn't see the one on one portion between Robbie and Miguel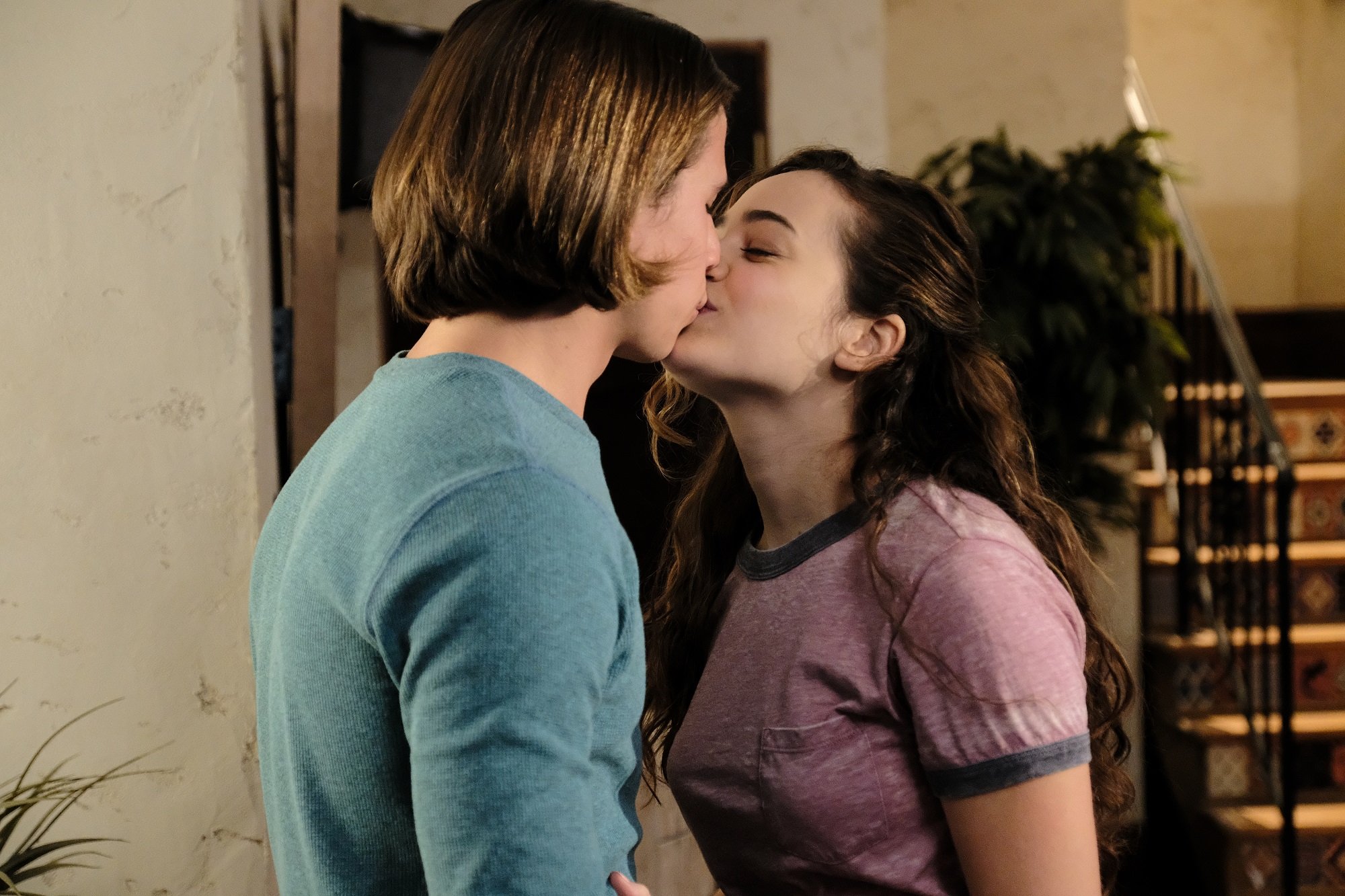 "I definitely think Sam is upset," Buchanan said. "That's her ex-boyfriend who kind of treated her wrongly. But, at the same time I'm her new boyfriend and she cares about me. Like I said, no one, really from the angle, could tell that it was an accident. So, I think a lot of people probably might be upset with me, knowing that maybe I did it on purpose, maybe it was an accident. Why would I do that to someone that she cared about? It's definitely there."
Is Robbie done with Karate on 'Cobra Kai'
After the injury, Daniel's wife Amanda (Courtney Henggeler) made Daniel promise to stop teaching kids how to fight. The show is called Cobra Kai so that can't last forever, but right now Robbie isn't even thinking about Karate.
"The thing is, like we're talking about, he just kicked someone off of the second floor," Buchanan said. "So, he doesn't know if he killed Miguel or not, what's going to happen. He's on the run. So at the moment, I don't think he's even concerned with whether or not he's going to continue Karate. I think he's just trying to figure out how he's going to make this up to everyone and not get in trouble."