'Cobra Kai': Why William Zabka Calls Johnny Lawrence 'A Caveman'
Netflix continues to see massive success after dropping the third season of Cobra Kai. Derived from the 1984 film The Karate Kid, the series stars Ralph Macchio (Daniel LaRusso) and William Zabka (Johnny Lawrence) both reprising their roles – and their rivalry – from the original movie.
While Daniel became a prestigious car dealership owner, Johnny remained a bit rough around the edges. Zabka considers his character's unpolished demeanor as one of the reasons fans root for him.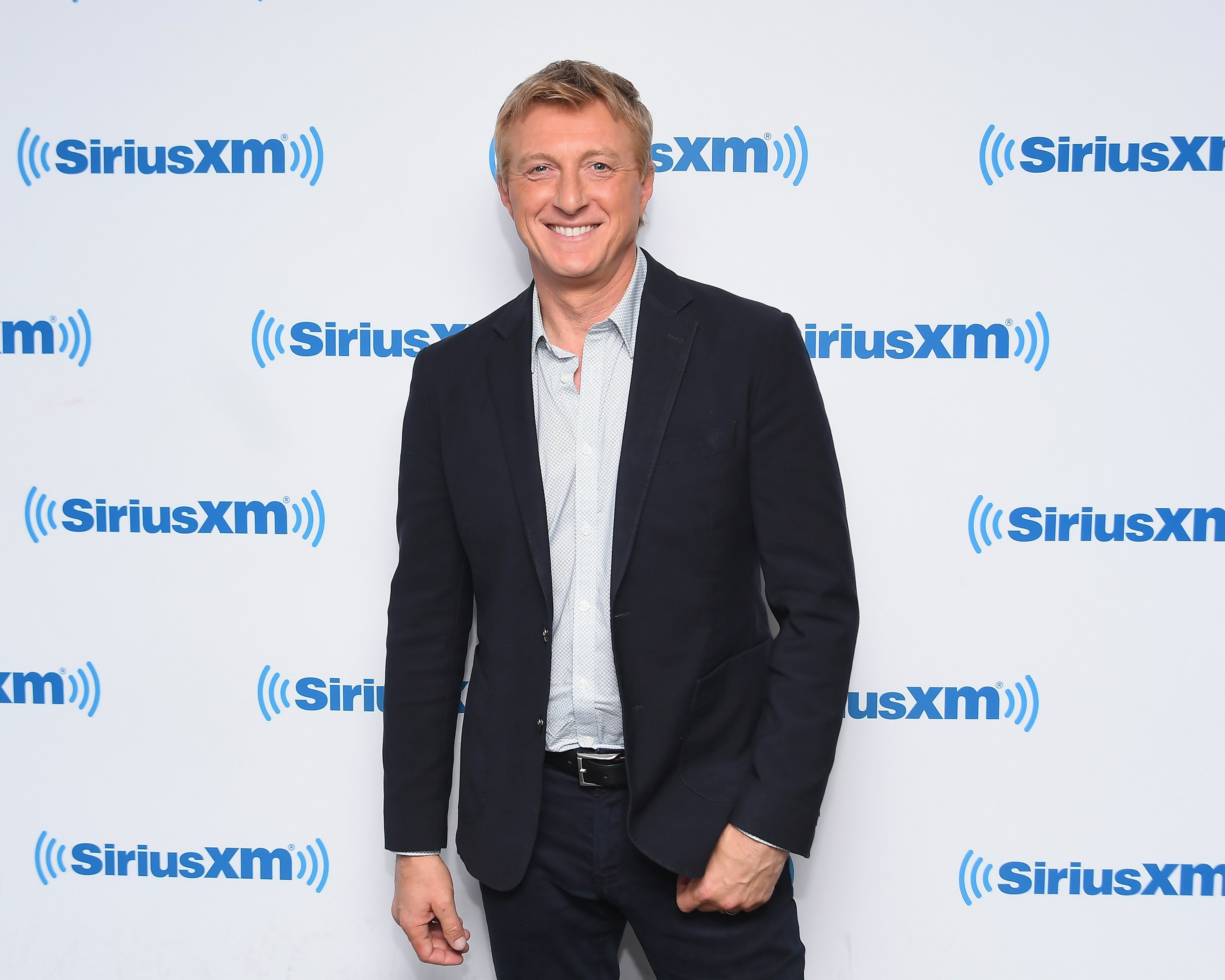 Johnny Lawrence continues to evolve in 'Cobra Kai'
Viewers have watched Johnny go from a beer-guzzling, aimless middle-ager to a tough guy with a heart. Johnny's underdog persona coupled with his genuine desire to make his life better has put him in a favored spot with fans. 
"I think the things that Johnny has that makes him tick, are things that you would want to root for," he told Men's Health in January 2021. "I'm rooting for the character. I love his work ethic. I love his badassery. I love his style. I love that he's uninformed, that he's a little bit out of touch. He's trying to still make it work."
Zabka noted that Johnny's struggles and imperfections are what make him so relatable.
"I think that there's something in all of us that are trying to make it work," the Cobra Kai star explained. "Maybe that Johnny gives people a little something, a little inspiration."
Technology is still new to Johnny Lawrence
One of the more humorous storylines in Cobra Kai is Johnny's lack of techno aptitude. Still stuck in the 80s, Johnny continues to grapple with online basics. Yet Zabka understands Johnny's need for a learning curve.
"Listen, I was there when the first MAC LCs came out, and, 'You've got mail,' and all that was born," The Karate Kid alum remarked. "So I have a good reference point to when this all started, as opposed to kids today who are born into that world. I was there at the origins of it. I went from having a dial-up phone to a cell phone."
Zabka commented on today's technological boom in contrast to his own youth, where both have pros and cons.
"I also lived in the time in my youth when there was no internet and the world wasn't so close," he said. "It wasn't this big consciousness that's all in one place, and everybody had their own thing. There's something fresh about that, for better or worse."
'Johnny's an artifact of the 80s'
Zabka appreciates Johnny's ignorance when it comes to the latest technological innovations, where his lack of internet prowess humanizes him.
"He's a caveman in a sense, an artifact of the '80s that you pull out," the Cobra Kai actor explained. "It's a little brazen, but also his intentions are all good. I love 'Send it to the internet,' that he's so disconnected from that."
With Johnny preferring face-to-face communication over being glued to his phone, he brings back the importance of traditional interpersonal relationships.
"There's something, I think, refreshing about that, because we're all so sucked into the moments in the phone, the news cycles and the feeds, and everybody's thoughts coming at us… you just can't process it," Zabka said. "There's something refreshing about somebody that has nothing to do with that and is just about helping a kid, opening a dojo, fixing a pipe, just trying to make things work. It's old school. It's cool."