'Cobra Kai' Star William Zabka Said the Show Finally Gave Him an '80s Movie Moment He's Been Waiting for His Whole Career
William Zabka was an icon of 80's movies. After The Karate Kid, he also starred in Just One of the Guys, European Vacation and Back to School. Yet, it wasn't until Cobra Kai that Zabka felt he truly had an '80s movie moment. 
[Spoiler alert: This article contains spoilers for Cobra Kai.]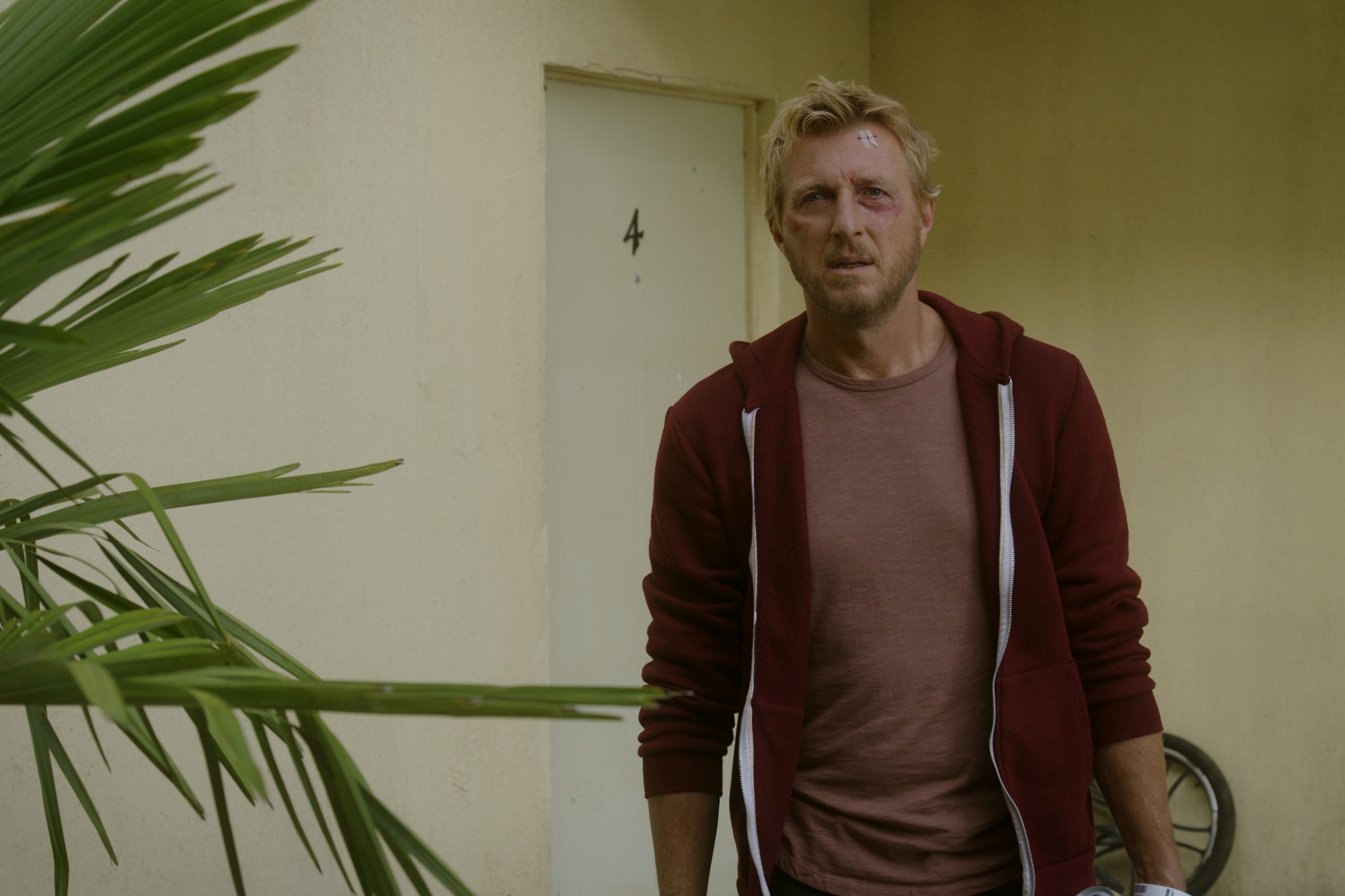 Zabka spoke on a virtual panel for Emmy voters about Cobra Kai Season 3. Here's what he considered his ultimate '80s movie moment. 
Johnny and Carmen are the '80s romance of 'Cobra Kai'
Johnny has had a rocky relationship with Miguel (Xolo Maridueña)'s mother, Carmen (Vanessa Rubio). When Miguel got injured in the school fight, that drove a wedge between them. But, after Ali (Elisabeth Shue)'s visit, Johnny went chasing after Carmen like the hero in a rom-com.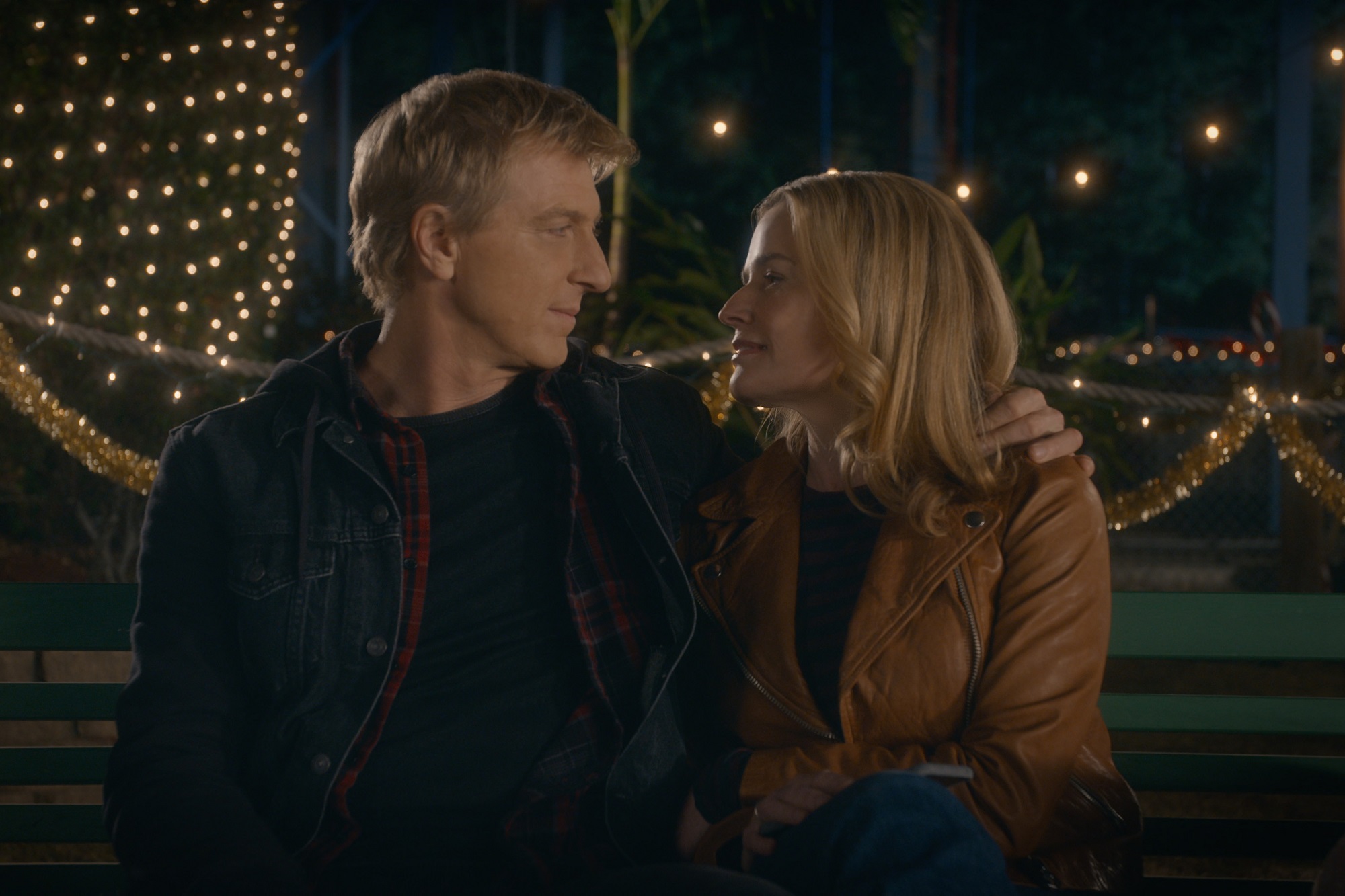 "My favorite thing in that whole season, in that episode was at the end, when I go running down the stairs to tell Carmen that I love her," Zabka said. "[Ali] says you need to go and find your life and we give a hug. Then they play the Journey music. I got to run down."
William Zabka finally got to be the leading man 
In most of his '80s movies, Zabka was the antagonist. Cobra Kai finally gave him a leading man moment, like the guy running to the airport. The goodbye scene with Ali didn't hurt either. 
"I looked at [Cobra Kai co-creatr] Jon Hurwitz," Zabka said. "I'm like, 'How is it possible that Johnny Lawrence and I get this romantic moment from an '80s movie of these two characters, in the white suit and all that?' So it was thrilling and great to play. The guys are just writing such amazing stuff. It's such a joy to do this. You have to just trust and dive in."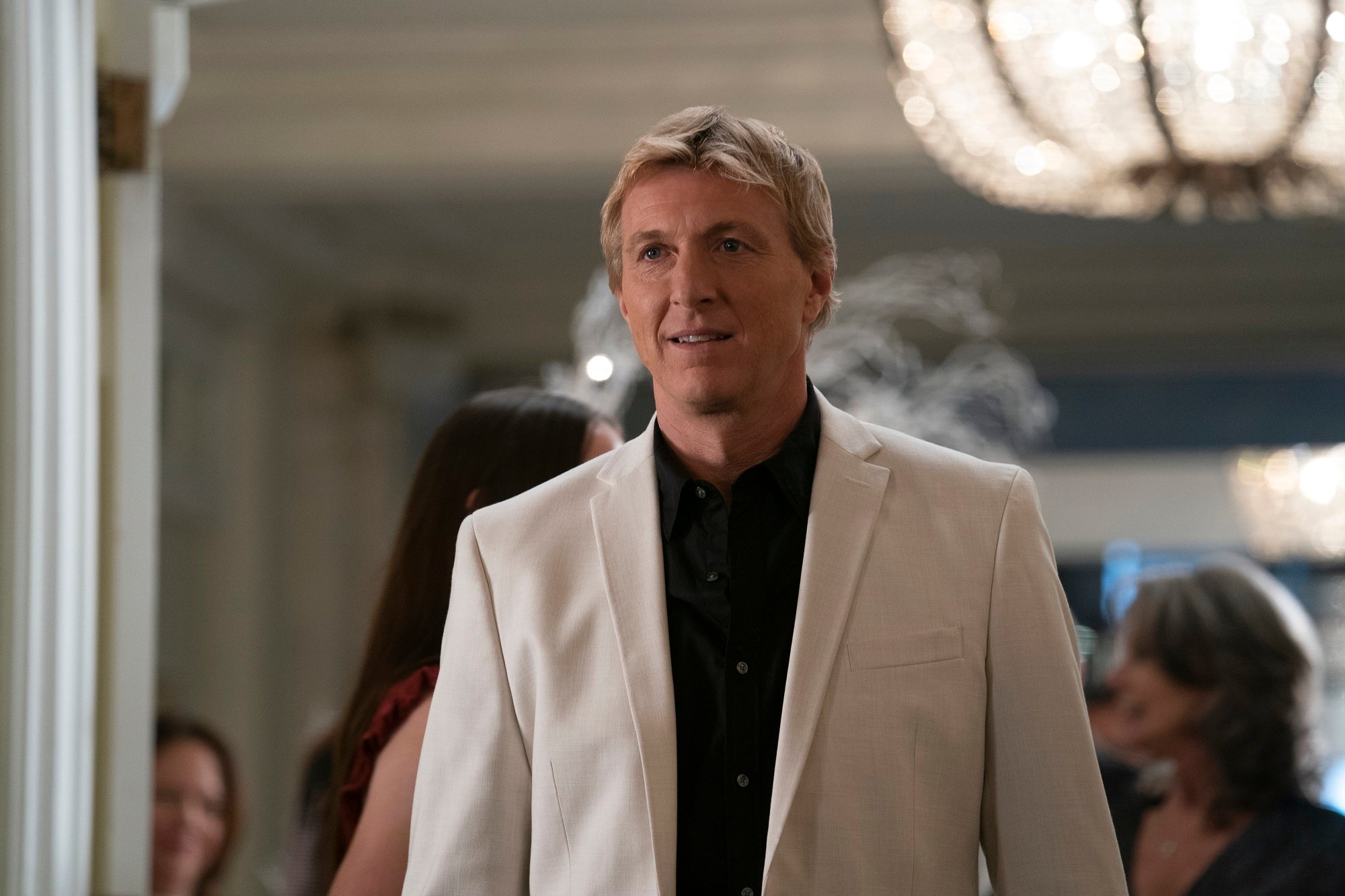 Zabka added that that scene was the last he shot with Shue. They filmed the preceding Golf N Stuff reunion and the dinner party, with Ralph Macchioo and Courtney Henggeler, in order.
"We shot it almost linearly," Zabka said. "Our first meeting, the steps along the way, ending at the Christmas party. That was super fun. I think we had such a blast with Courtney, Ralph, and all of a sudden here comes all the ships colliding and all the different interests. It's just a tangled web like life is. That's what the show explores on so many levels. There's no black and white. There's so much gray."
'Cobra Kai' topped those other '80s movies for William Zabka
Zabka listed his previous '80s movie moments. Being the villain in so many movies, most of them involved his character's comeuppance. So having the romantic moment in Cobra Kai topped them all.
"My '80s movies moments have always been a crane kick to my face, a punchbowl on my head or a really bad cramp," Zabka said. "So to have a moment where I get to have a little romantic [scene], it's amazing."
Source: Cobra Kai virtual FYC panel