'Cobra Kai' Star William Zabka Got 'a Beautiful Text Message' From Fan Jason Segal
'Cobra Kai' has so many fans, a few of them are celebrities. William Zabka told stories about 3, including Jason Segal, Jean-Claude Van Damme and Andrew Garfield.

Cobra Kai has many famous fans. Carrie Underwood performed in the Season 4 All-Valley Karate Tournament because she was a well documented fan. There are many more, and they make William Zabka starstruck.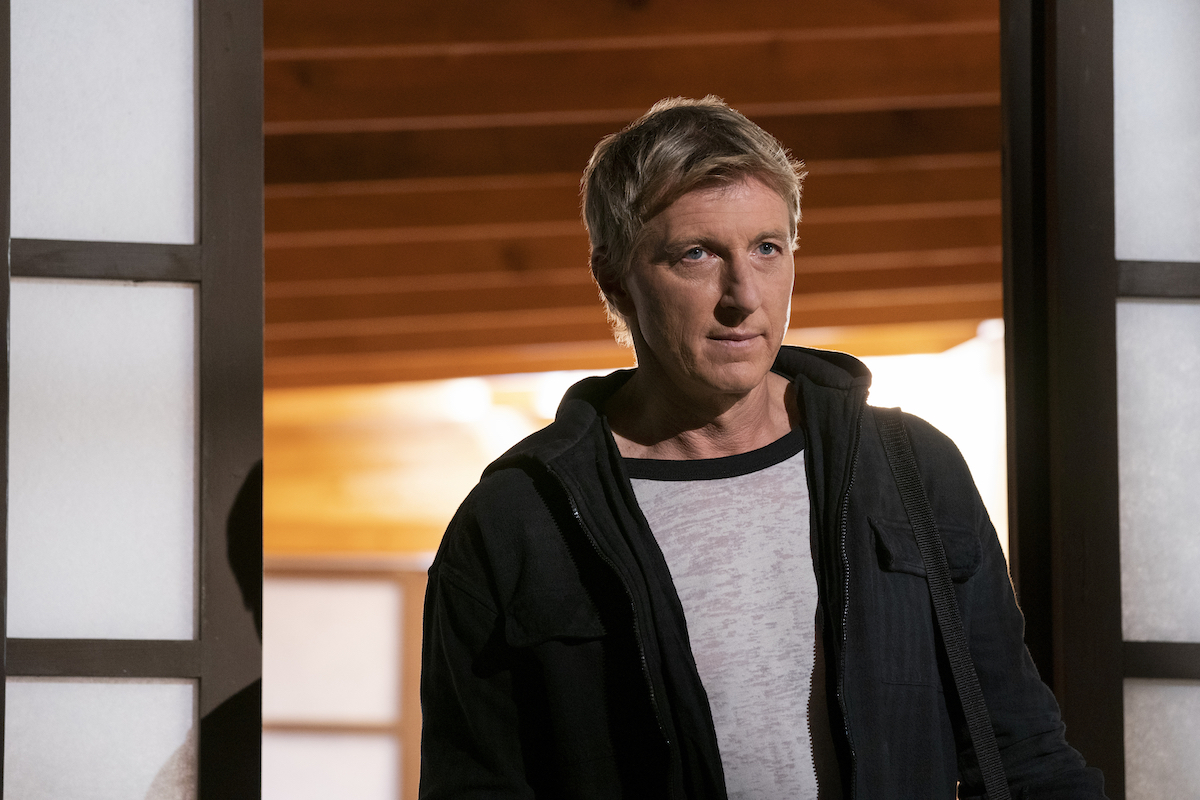 Zabka spoke at a Q&A after the premiere of episode 1 of Cobra Kai Season 4 on Dec. 28. Asked about one very famous Cobra Kai fan, Zabka listed three. Cobra Kai Season 4 is now streaming on Netflix. 
'How I Met Your Mother' star Jason Segal remains a 'Cobra Kai' fan
Zabka and Ralph Macchio guest starred on How I Met Your Mother. The joke was that Barney (Neil Patrick Harris) thought The Karate Kid was a tragedy about how Daniel LaRusso (Macchio) bullied Johnny Lawrence (Zabka). Cobra Kai ended up dealing with such reactions, and How I Met Your Mother Star Jason Segal is here for it. 
"One of my most sentimental favorites is Jason Segal who reached out," Zabka said at the Q&A. "Ralph and I did How I Met Your Mother and he just sent me the most beautiful text message one day about how much he loves the show and how much it means and everything. So thank you, Jason. There have been so many surprising people, people I've worked with."
A legendary martial artist gave William Zabka his seal of approval
Being on social media has made Zabka accessible to industry giants he never would have imagined. Jean-Claude Van Damme starred in some of Johnny's favorite movies, like Bloodsport. Now Van Damme is a fan of Zabka's.
"Here's a really fun one I got on Instagram was Jean-Claude Van Damme who sent a message just raving about it," Zabka said. "'You got the Karate right, you got the sensei right. Keep going, brother.' I'm a huge fan of all of them."
Zabka still can't quite believe he heard from Van Damme himself. 
"I saw his little blue checkmark in his inbox," Zabka said. "I'm like, 'Come on, is this really him?'"
'Cobra Kai' made Andrew Garfield's dreams come true
The famous fan who prompted the question was Andrew Garfield. The former Spider-Man had mentioned Cobra Kai in some of his interviews. So the cast put together a video to thank him. When Garfield was promoting his Netflix movie tick tick… BOOM!, the streaming service connected their movie and show, which Zabka was happy to be a part of.
"It's great that our actor peers are watching the show," Zabka said. "It's such an honor. Andrew, when we watched that video of his, before we sent ours, he was just genuinely a fan of Cobra Kai. It seemed too good to be true that he was just so engaged with the show and such a fan. We sent one back. What a great response."