'Cobra Kai' Star William Zabka Refused to Wear This '80s Band Shirt on the Show
The Netflix series Cobra Kai allowed Johnny Lawrence (William Zabka) to have a much bigger role than he had in the original Karate Kid. In the series, Johnny reopens the Cobra Kai Karate dojo to try to relive positive memories of his youth. He ends up mentoring a new group of teenagers, and trying to introduce them to the '80s heavy metal bands he liked.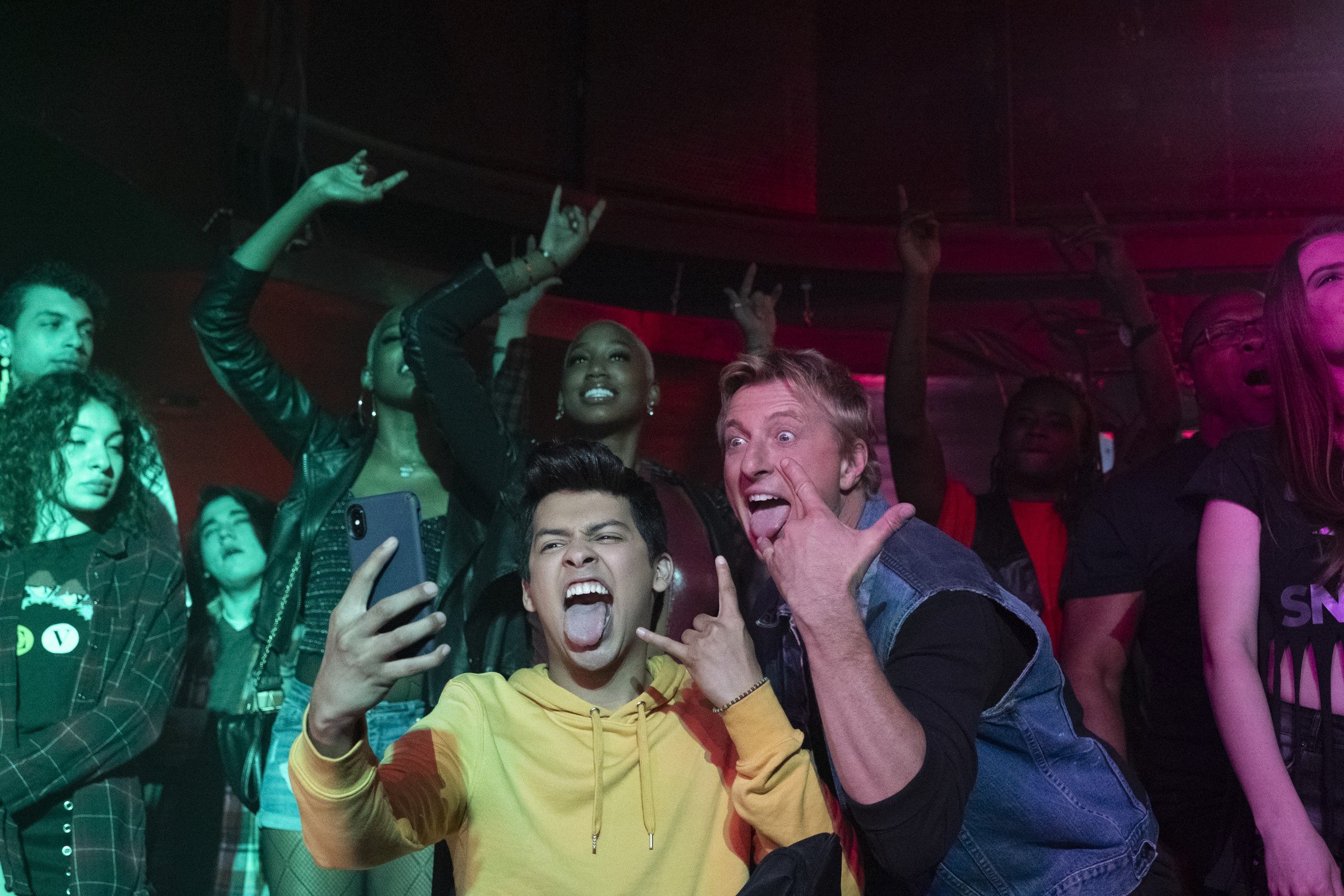 It turns out, those '80s metal T-shirts are a conscious effort between Zabka and costume designer Frank Helmer. Helmer spoke with Showbiz Cheat Sheet by phone about his costumes for Cobra Kai and shared the '80s T-shirt Zabka refused to wear. 
Johnny Lawrence's Metallica T-shirt was William Zabka's choice 
Helmer said that Zabka is hands on with Johnny's wardrobe. Then it's Helmer's job to find the authentic concert T-shirts.
"Any time I put him in a band tee, Billy and I talk about this a lot when I bring in the shirts," Helmer said. "He says, 'Johnny Lawrence would never go see that band. He would totally go see Metallica, he would totally have been at that concert.' I get the real concert tees. I hunt them down." 
The one band T-shirt William Zabka refused to wear on 'Cobra Kai'
Helmer remembered one T-shirt Zabka nixed, and he agreed. As much as they liked the nostalgia, they would only dress Johnny in a T-shirt Johnny would actually wear.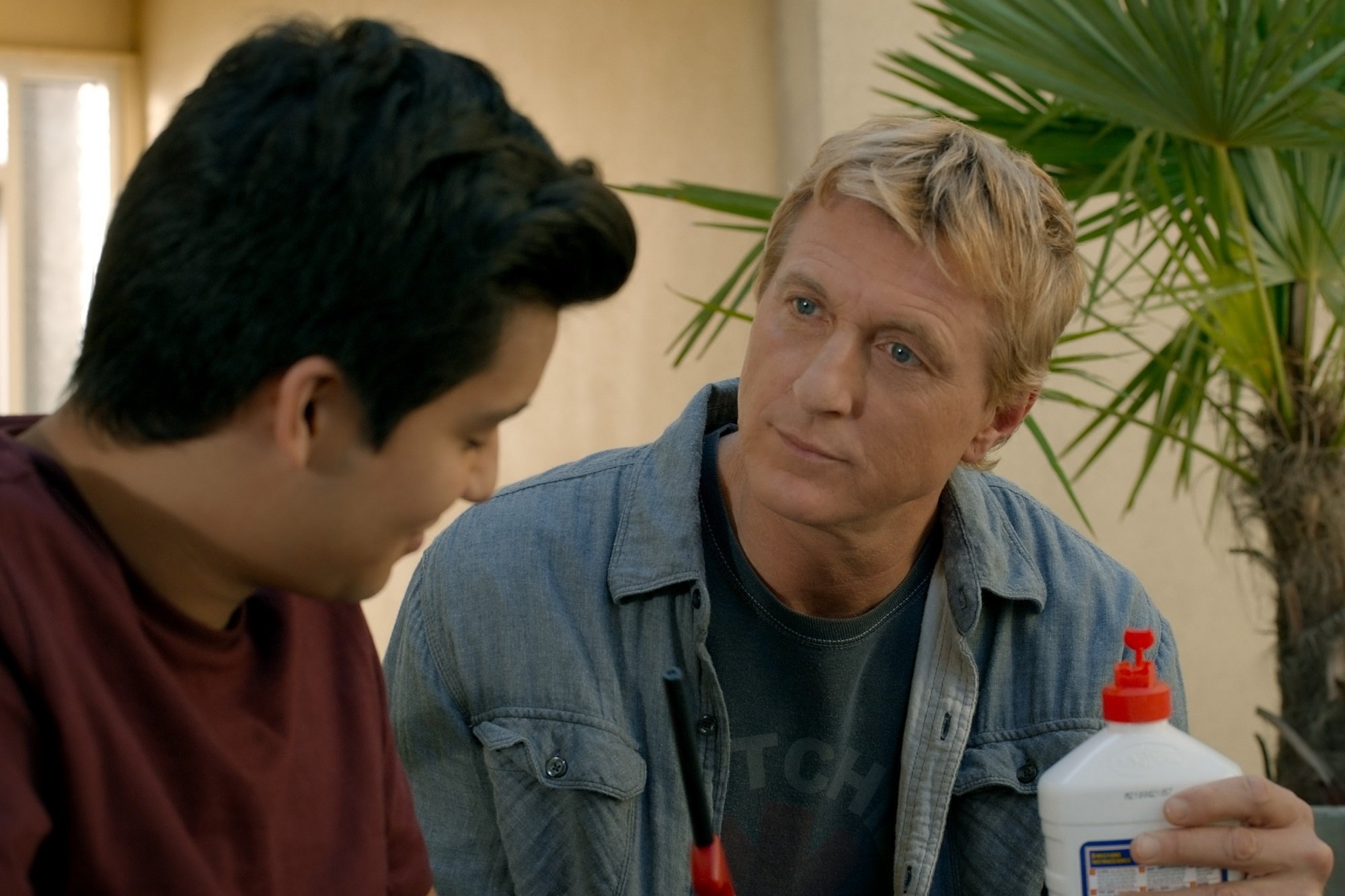 "It was a Jane's Addiction Nothing's Shocking album tee that Billy and me thought, even though we're big fans of the band, Johnny wouldn't be because their music is too sophisticated and intelligent," Helmer said. "Johnny Lawrence is a hard-core '80s rock fan of bands like Whitesnake, Metallica, Scorpions, STYX, and AC/DC which are all band tees he's worn on the show over the seasons."
William Zabka suggested one that didn't make it onto 'Cobra Kai'
Turnabout is fair play, and there was a time Zabka suggested a tee that Helmer vetoed. 
"I was playing an 80s mix on my fitting room radio," Helmer said. "He said, 'I love this song. We should get a Loverboy T-shirt.' I'm like, 'I'm not putting a Loverboy T-shirt on Johnny Lawrence. That's not working for me.'"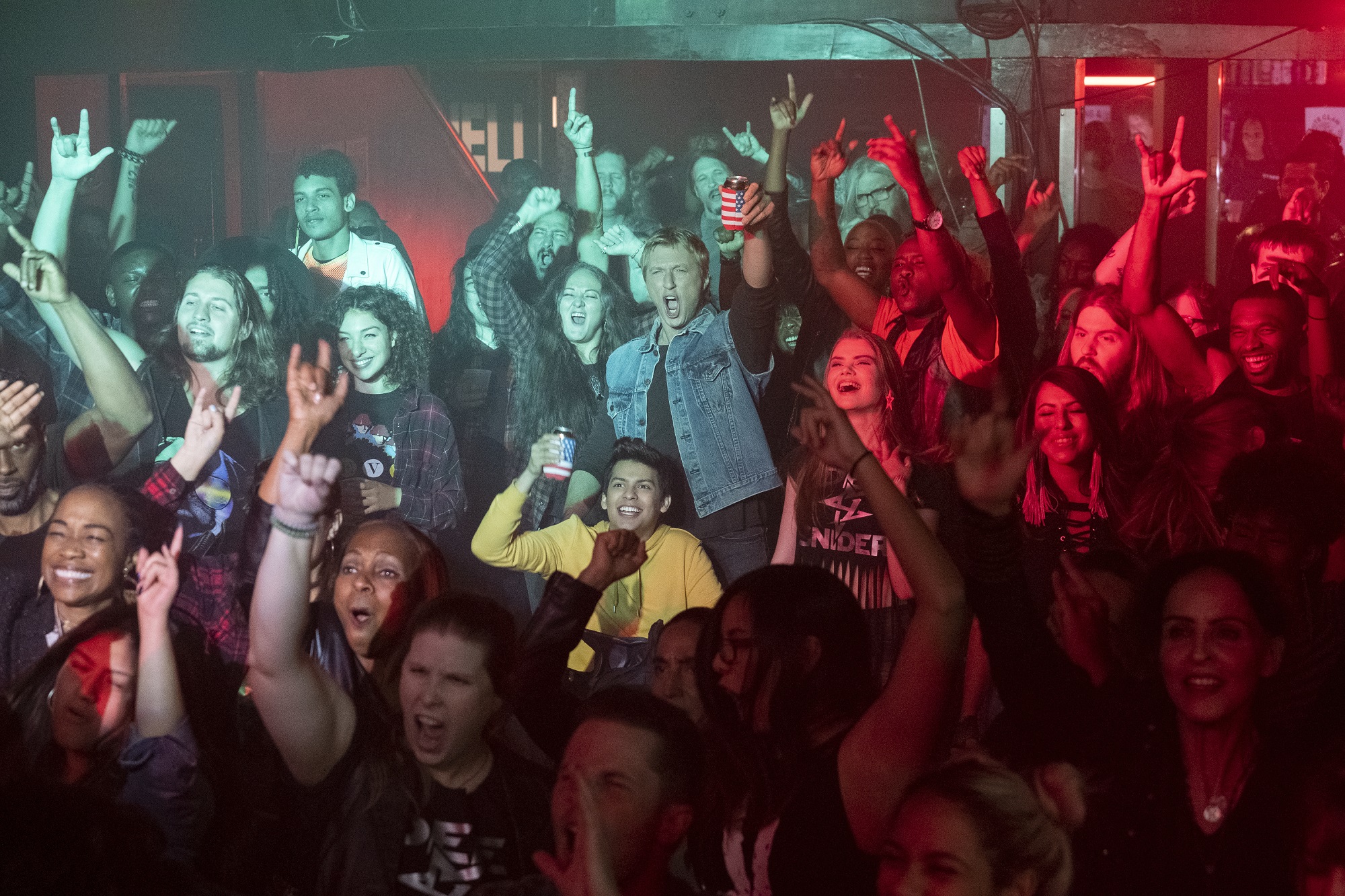 At first it may seem like Loveryboy's big hit "Lovin' Every Minute Of It' would be right up Johnny Lawrence's alley. Helmer explained why it was wrong for Cobra Kai.
"I feel like he's got a little bit more edge," Helmer said. "He's more like Metallica and Scorpions than he's Loverboy."
'Cobra Kai' is very careful with these vintage tees
Helmer also revealed a little Cobra Kai secret. There will never be a fight scene while Johnny is wearing a vintage concert tee, because the shirts are too valuable.
"That's also why he's never in a fight in a concert tee because I'm using real ones which I cannot possibly double," Helmer said. "That's a little insider tip right there. If you ever see Johnny Lawrence wearing a band tee, know he's not going to be in a fight."