'Cocaine Cowboys': 'RHOM' Star Alexia Echevarria Never Suspected Her Husband Was a Drug Kingpin— He 'Did Not Look Like a Drug Dealer'
Cocaine Cowboys: The Kings of Miami is a six-part Netflix documentary series that tells a wild tale. The subject is the rise and fall of a cocaine empire led by two Cuban men named Sal Magluta and Willy Falcon. In just the span of a few years, they went from childhood friends to drug kingpins known as Los Muchachos.
The docuseries features a number of interviews with everyone from law enforcement officers to those involved in Magluta and Falcon's drug empire. Including former Real Housewives of Miami star Alexia Echevarria, the ex-wife of Pedro "Pegy" Rosello.
According to the reality star, she never suspected that her ex-husband was a drug dealer when they were dating.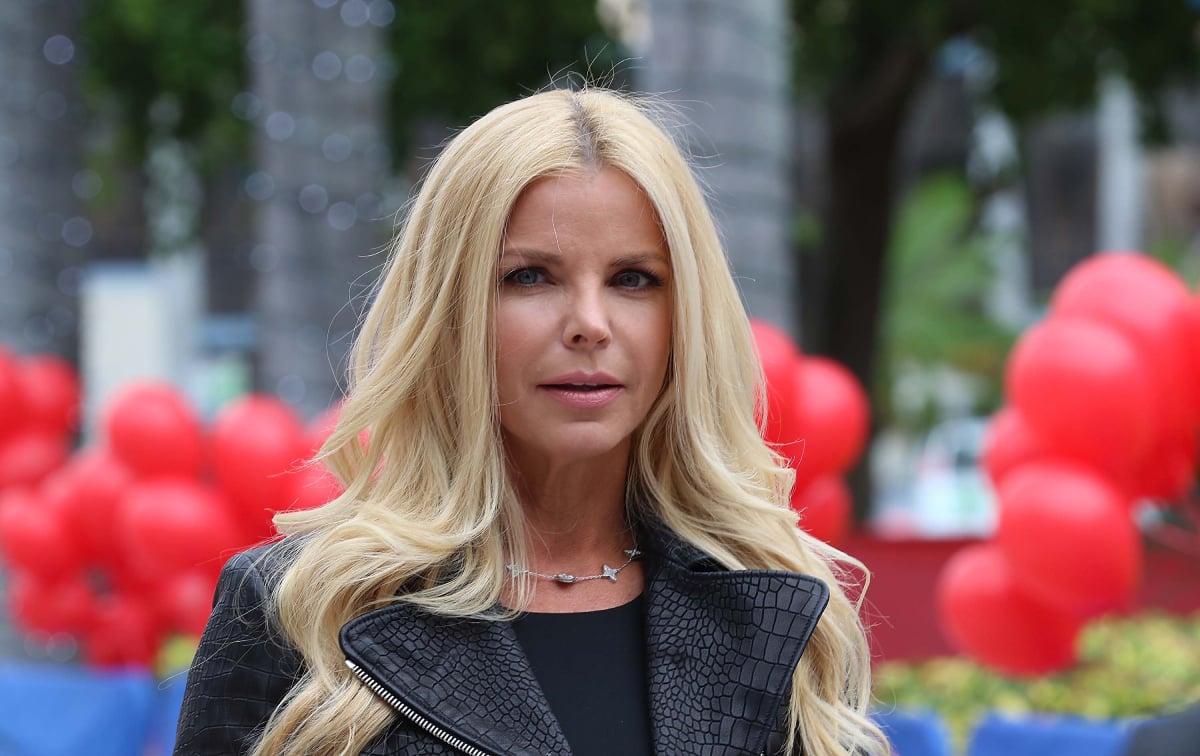 Alexia Echevarria opens about her first marriage in 'Cocaine Cowboys'
The new Netflix series features Alexia sharing details about her relationship with Pedro, who she calls Peter. They met back in 1987 after she graduated from college, when Alexia was just 23. By 1991 they were engaged. But that happened to be the same time that Pedro's work with Los Muchachos caught up with him.
They had to cancel their wedding, and he went on the lam. Only to be apprehended a short while later. Still, Alexia chose to stick by her husband. And when he was out on bail in 1992, they got married and welcomed their first child, Peter Jr. Then, Pedro was sentenced to four years in prison.
The 'Real Housewives of Miami' alum split from the drug kingpin in 1996
After Pedro's release from prison in 1996, Alexia got pregnant with their son Frankie. But the couple divorced later that same year. Looking back, Alexia says that when she first met Pedro she suspected he was already married. The first night they hung out together, Alexia recalls Pedro getting a phone call and suddenly telling her he had to go.
"What do you mean you gotta go?" Alexia asked him. "He's like, 'Yeah, but you can stay.' And I'm like, 'I'm not staying.' He left so quickly that at that moment I said, 'This guy has a girlfriend or he's married.' Little did I know that it was some shipment that was coming in, and he had to go pick up the merchandise."
Alexia Echevarria claims in 'Cocaine Cowboys' that her ex-husband 'did not look like a drug dealer'
Throughout the 1980s, Los Muchachos was a group of Miami-based drug traffickers that brought in more than 75 tons of cocaine into the United States from Colombia. Pedro became part of that operation after he met Sal and Willy as a teenager, working his way up from cleaning cars to trafficking drugs.
He had a major role in the business when he first met Alexia. But she insists that she had no idea he was a drug dealer when they started dating. She recalled that "everybody spoke so nicely of him" and no one warned her "to be careful of him."
"In the very, very beginning, I never suspected anything of him," she explained. "Peter did not look like a drug dealer to me. I didn't know what a drug dealer was really supposed to look like, except maybe Scarface."
Pedro "Pegy" Rosello paid for $42K in cash for her engagement ring
Alexia says that her ex told her that he ran his parents' business, but he didn't go into any detail about it. She says he would leave in the morning to go to the gym, and then he was supposedly going to work. But, she "didn't know what work was."
When they were dating, Pedro was earning about $250,000 per month ($600K in today's money). He was supporting his entire family and dishing out $30K per month in rent alone for everyone's homes and apartments. He also paid for Alexia's $42K engagement ring in cash.
"I started thinking about all these different things that were signs, the cash, the different boats, the different cars," Alexia recalled. "I mean nothing was ever his, but it was the family."
'Cocaine Cowboys' reveals that law enforcement was planning to arrest Pedro on his wedding day
Alexia says she and Pedro were living "the perfect fake life" before his arrest. But when he found out the Feds were coming after him, she could tell "he was afraid."
"I heard that they were waiting for me to get married, that they were gonna go arrest me on the day of my wedding," Pedro explained. "I had to call the whole thing off. I mean, it broke my heart to tell her, 'Hey, listen. We can't do it.'"
When she found out the list of charges against Pedro — and the US attorney refused to let him out on bond because he was a "threat to society" — Alexia says she thought they had the wrong person.
Pedro 'Pegy' Rosello is back in prison
She couldn't cut ties with him because that's when he needed her the most. But, Alexia did cooperate with authorities because she feared Pedro was facing life in prison.
"Peter's always been a great dad. He refuses to grow up, but he's grown up a little bit," Alexia said at the end of Cocaine Cowboys. "I don't want him to get in trouble again. I don't want my kids or myself to go through that pain."
However, after Pegy's interview for the docuseries, he was arrested for attempting to sell five kilograms of cocaine to a DEA informant. He is back in prison and is now scheduled to be released in 2022.
"The life that I live. I don't want it for my kids," he said.
Cocaine Cowboys is now playing on Netflix. Meanwhile, Alexia Echevarria is currently filming the Real Housewives of Miami reboot which will air later this year on Peacock.
RELATED: 'RHOM': Peacock Confirms New Season of 'The Real Housewives of Miami'