Cody Calafiore Says Alliances on 'Big Brother' Help With Paranoia Unlike 'The Traitors'
Big Brother fans watched Cody Calafiore help dominate the game in two seasons. But he explained why his paranoia was much worse in The Traitors than in the Big Brother house.
Cody Calafiore had fewer allies on 'The Traitors'
Cody came from the Big Brother world. His first time playing was season 16, where he was in the Bomb Squad alliance, and his closest ally was Derrick Levasseur. He lost to him and was the runner-up. His second shot at the prize was in season 22, where he was in The Committee alliance. That time he was crowned the winner.
On The Traitors, Cody hoped to use his social skills as a traitor. He got his wish but quickly figured out what he was up against.
Cirie Fields of Survivor and veteran Christian De La Torre were also traitors. They had the tough job of murdering the faithful one by one without being caught, and people already didn't trust him, knowing he won Big Brother.
Cody Calafiore talks about paranoia in 'The Traitors' versus 'Big Brother'
Fans have watched houseguests spiral due to paranoia on Big Brother. But Cody talked about his paranoia worsening with time as a traitor on The Traitors.
"You're f****ing paranoid!" he said on The Winner's Circle. "Way to paranoid in this f****ing game as a traitor." Tiffany Mitchell asked if the paranoia was worse than in the Big Brother house.
"So in the Big Brother house the reason why I didn't feel this paranoid was because it's like you form your alliance, right?" the winner explained. "And you ultimately know that OK, I'm with these people and the people that you're gravitating toward, you're like, 'I trust you because I gotta trust somebody. I need people to help me get to the end.'"
He said he wanted Cirie to be that person for him, but he couldn't talk to her because he didn't want the faithful to know they were working together. "It's like Big Brother," Cody said. "You don't talk to your closest ally. So I didn't talk to Cirie all day. So the only time I could talk to Cirie was at the turret, and Christian was always there."
They both didn't trust Christian because he talked a lot. So he felt very alone in the game.
Cody tried to make other allies on 'The Traitors'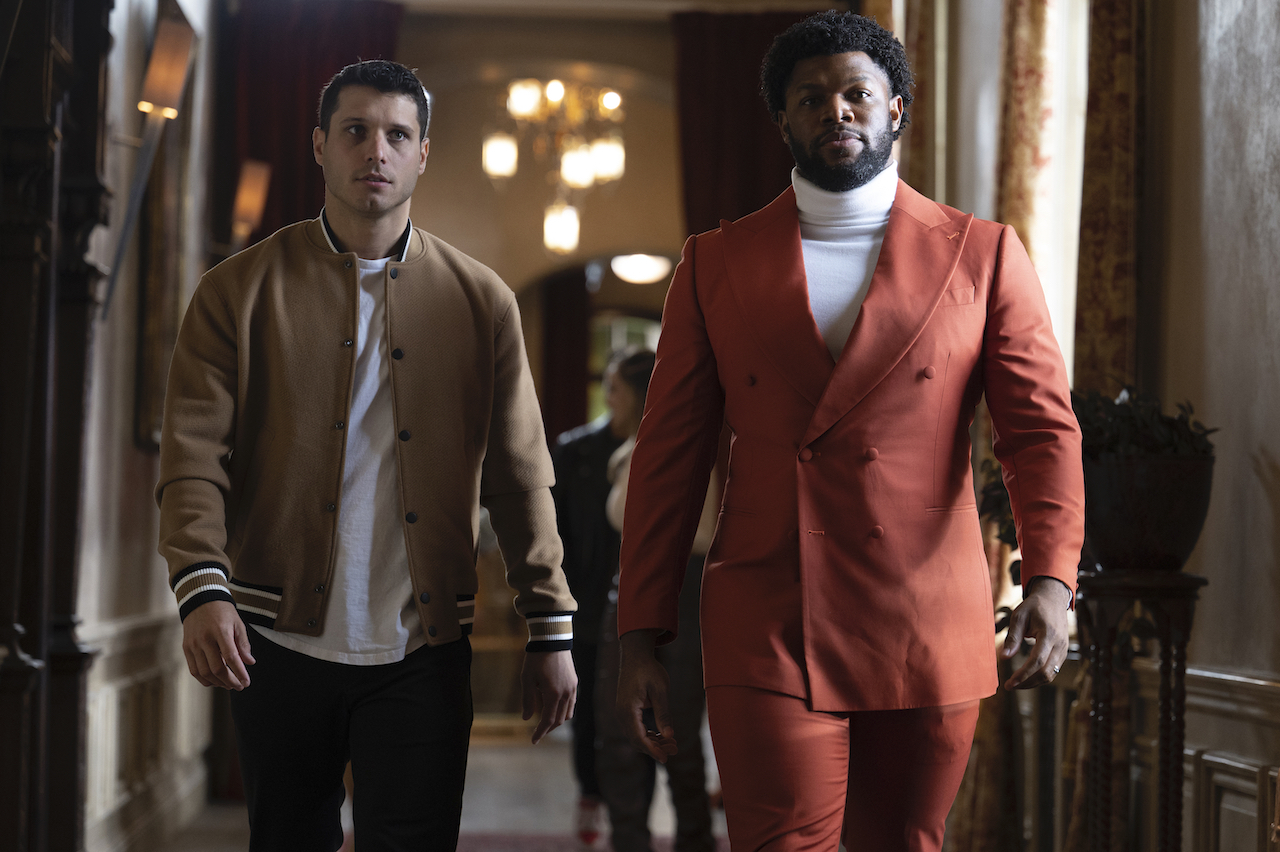 Since he couldn't talk to Cirie, he tried to make allies with faithfuls. Ryan Lochte and Kyle Cooke of Summer House became those people for him during the day.
However, that alliance couldn't last forever. Cirie suspected Cody of being too close to them and pushed for him to get rid of Ryan. He did it to prove his loyalty. After that happened, Cody didn't feel like he had Cirie's trust and he lost Kyle's trust for lying about Ryan to cover his tracks. The paranoia that his game was over only increased from there.