From 'Coffee' to 'Butter,' Here Are BTS Songs With Food-Related Lyrics
Whether they're drinking coffee or dancing as smooth as butter, the BTS members sometimes share their love for food. Here are some songs with food-related lyrics.
Whether Jin is hosting his mukbang live stream, "Eat Jin," or J-Hope is singing about "Chicken Noodle Soup" as a solo artist, the BTS members aren't shy about sharing their love for food.
Even some songs released by the K-pop group feature food-related lyrics. Here's what we know about some of their most popular songs about food.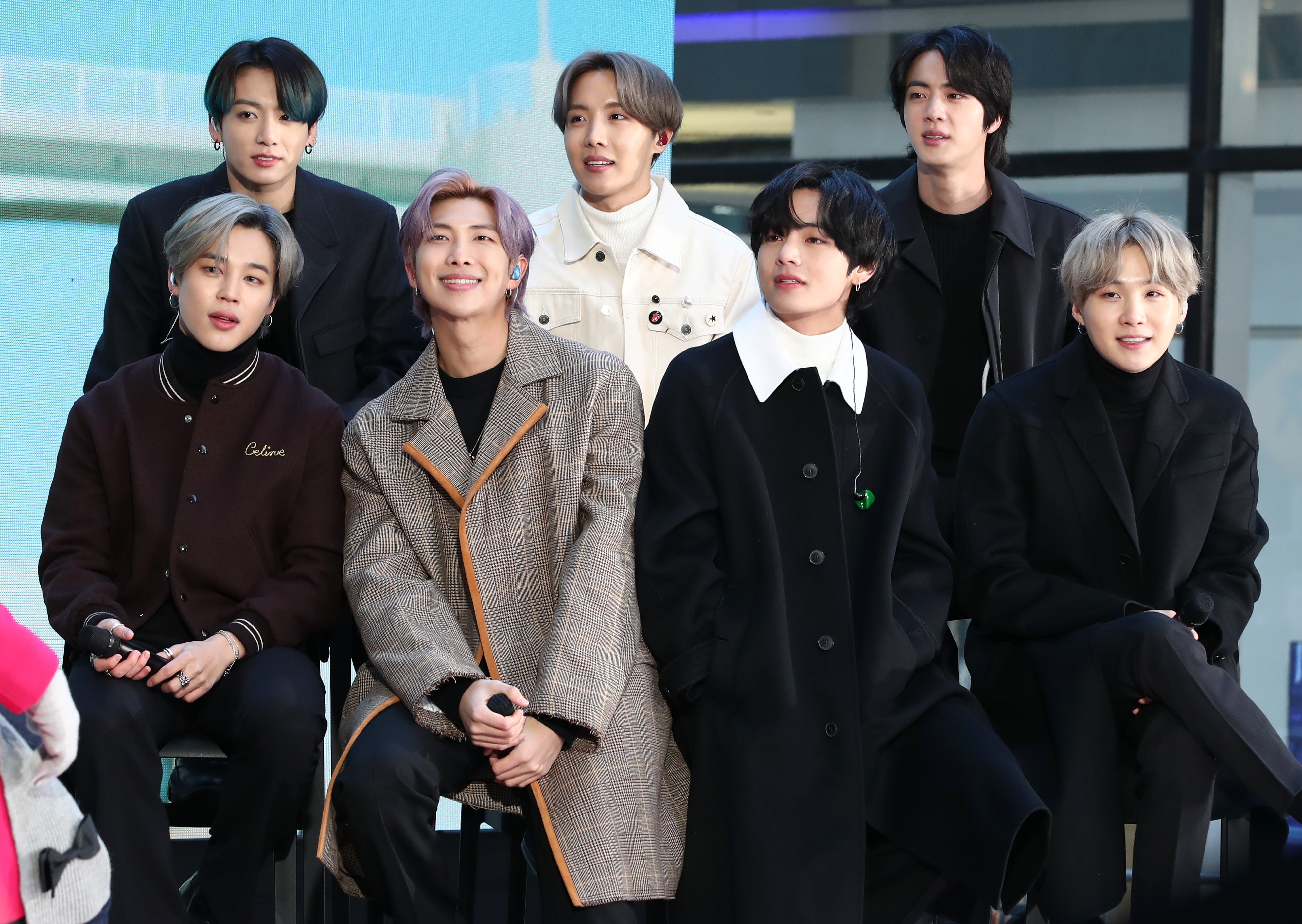 BTS' 2020 release, 'Dynamite'
This song is "as sweet as honey." BTS released "Dynamite" in 2020, making it their first Billboard No. 1 song on the Hot 100. This single also earned the boy band their first Grammy nomination. 
Although this song isn't specifically about food, there are some lyrics about milk and honey. This disco-pop track even impacted the sale of milk, with Jungkook singing, "shoes on, get up in the morn' cup of milk, let's rock 'n' roll."
The music video featured a clip of Jungkook emerging from a donut shop and nodding his treat toward the other members. 
'Coffee' off of BTS' first EP, 'O!RUL8,2?'
Released in 2013, "Coffee" was one of BTS' first songs. The EP featured tracks like "N.O" and "BTS Cypher Pt. 1." However, "Coffee" was one of the first songs that featured food-related lyrics for this K-pop group. 
"Baby baby, you're a caramel macchiato," RM raps, according to a translation from Genius. "Your scent is still sweet on my lips."
"Breaking up was like a bitter americano, my memories still go to that cafe," Suga said during his verse, according to a translation.
BTS' most recently released single, 'Butter'
They're smooth like butter. The BTS members get it and let it roll with their second English track after their 2020 release, "Dynamite." This song features an upbeat sound and plenty of lyrics and even some food images in the music video. One of the last clips is J-Hope eating a huge chunk of butter.
Jungkook's mini-food song posted to Twitter
Jungkook sometimes posts covers to the BTS Twitter account. One time, this artist wrote a mini-song for fans. According to a translation of the video from Soompi, Jungkook sang, "Our ARMY, what are you doing right now? I'm about to eat."
The BTS member laughed after singing his mini song, earning over a million likes from BTS fans on the social media platform. Jungkook captioned the clip, "Humming before my food arrives." 
In addition to his impromptu Twitter vidos, Jungkook had a role in co-writing for BTS. That includes "Stay" off of Be (Deluxe Edition.) 
The "Life Goes On" music video by BTS is now available for streaming on YouTube. The K-pop group's deluxe album, titled Be, is available on Spotify, Apple Music, and most major streaming platforms.