Who Is Cole Beasley's Wife Kyrstin Beasley?
NFL wide receiver Cole Beasley began his career with the Dallas Cowboys joining the team as an undrafted free agent in 2012. Three years later, he signed a four-deal with the franchise worth $13 million. Cole entered free agency in the 2019 offseason and signed a deal with the Buffalo Bills for $29 million. In 2021, he made headlines for his stance against getting the COVID-19 vaccine.
Cole was critical of the NFL's vaccine policy and at one point the athlete tweeted: "I'll get vaccinated and be an advocate for it if Pfizer puts a percentage of its earnings from the vaccine in my wife's name." Cole then began debating with fans and others in the NFL community about the subject. There were over 1,000 replies to his tweet with some fans wanting to know more about his wife before he deleted his account. Here's more on Kyrstin Beasley and why she made headlines when her husband still played for the Cowboys.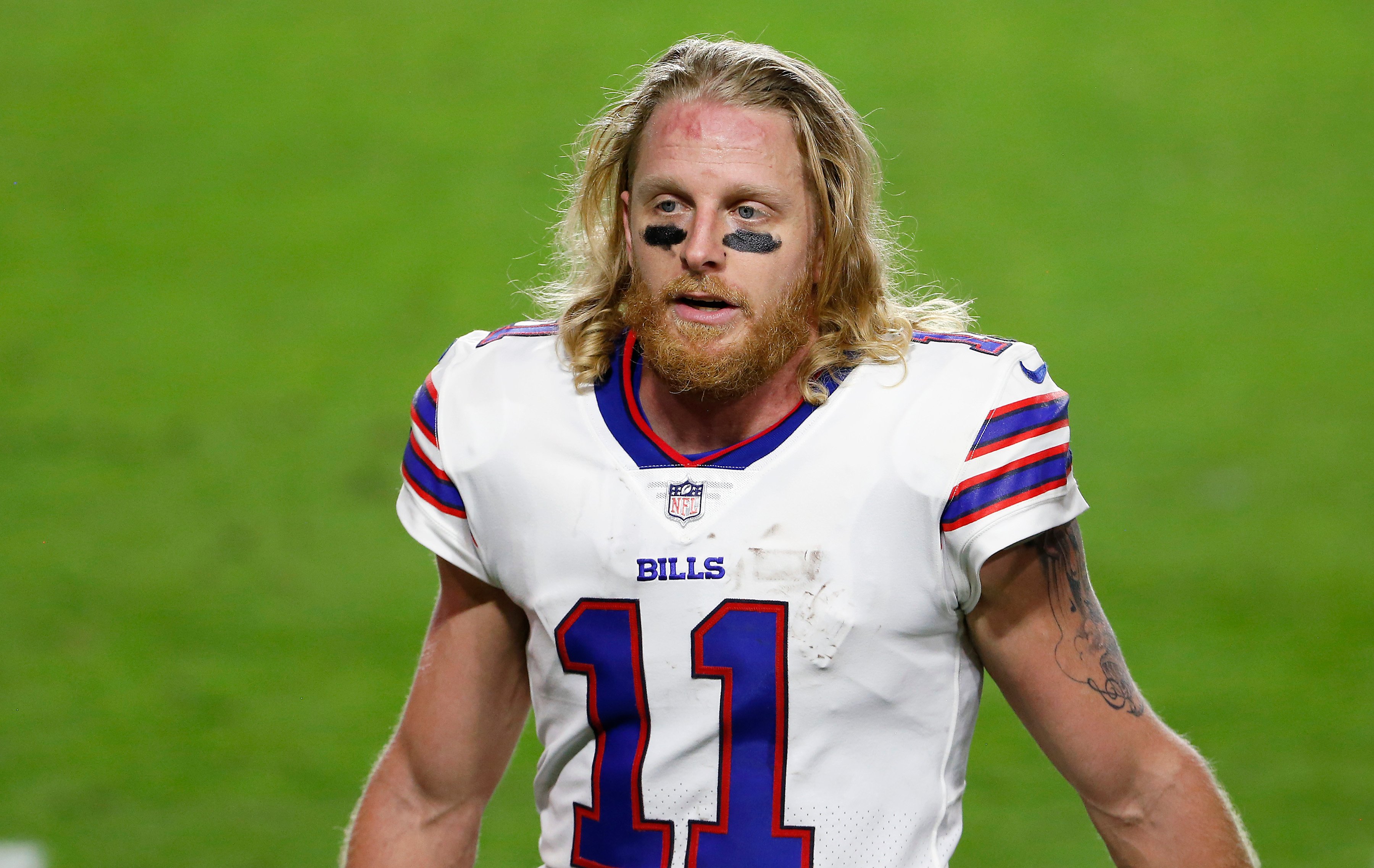 How long Kyrstin and Cole Beasley have been married
Kyrstin Allain Willis was born on May 7, 1990. Like Cole, she also hails from the Lone Star State. Kyrstin was raised in the town of Plainville, Texas. While it's not known exactly when the couple began dating, they tied the knot in 2014 during a ceremony in Coppell, Texas.
Cole isn't shy about praising his wife on social media and in a birthday tribute called her his "very bestest friend in the whole entire universe" adding: "I love you more than anything in the world … Every day is something new and I'm happy I get to spend them with you. I love you mama and I hope you have your most happy birthday!!"
Kyrstin is active on Instagram as well, however, her account is private.
Kyrstin made headlines after her Twitter rant when Cole played for the Dallas Cowboys
Mrs. Beasley does not have a Twitter account these days but she did when Cole was still a member of the Cowboys squad and she got into with fans who criticized Cole after a game.
Larry Brown Sports noted that during a game against the New York Giants in 2015, Cole fumbled a punt return with less than two minutes left in the game which spoiled a chance for Dallas to come back from seven points down. A number of fans were upset over what occurred and put the blame squarely on Cole. Kyrstin then shot back at a few of the Twitter trolls before deleting her tweets.
She later apologized for the expletive-filled rant.
How many children they have together
Today, Cole and Kyrstin have three children together.
Their eldest son, Ace, was born in October 2014. The pair welcomed another son in January 2017 followed by their daughter, Jovie, in January 2019.
The proud parents have shared photos of their little ones with fans via Instagram.