Cole Sprouse's Blonde Bowl Cut on 'The Suite Life of Zack and Cody' Wasn't His Natural Color
'The Suite Life of Zack and Cody' made the Sprouse twins household names — Cole Sprouse recently revealed his iconic blonde bowl cut wasn't his natural color.
Actors have to change up their looks. It's just part of the job, but for Cole Sprouse, maintaining his once-signature blonde locks was an ongoing piece of maintenance since childhood. Fans have noticed the departure between his younger appearance and his darker hair today.
Many became acquainted — and perhaps enamored — with a young Sprouse on The Suite Life of Zack and Cody, but those fans may be surprised to hear that the bowl cut he sported on the series wasn't his natural color.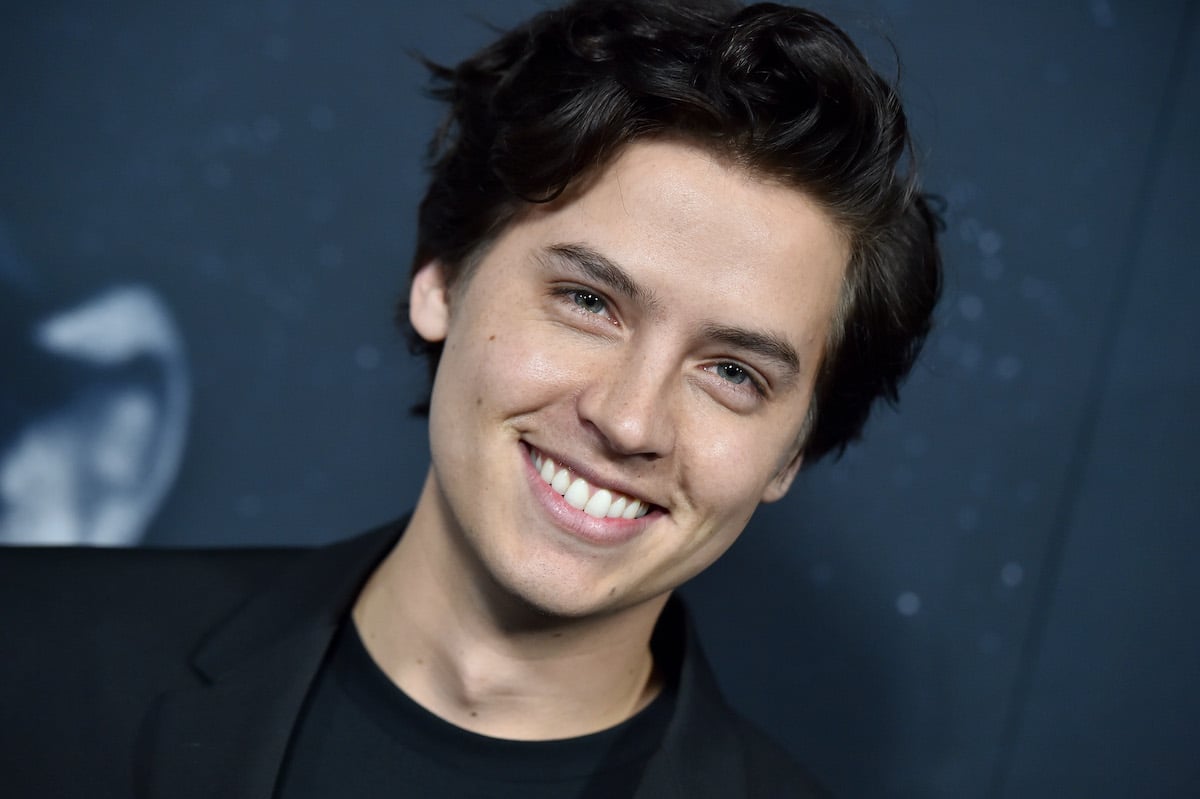 Cole Sprouse rose to fame on 'The Suite Life of Zack and Cody'
From 2005 to 2008, Disney aired The Suite Life of Zack and Cody, a successful comedy that featured the antics of two identical twin boys who lived in the Tipton Hotel with their lounge singer mother. The series starred real-life twin brothers Cole Sprouse (as Cody) and Dylan Sprouse (as Zack).
They were just 11 years old when the series began, but it wasn't the first time they'd appeared on screen together. In fact, the duo had been acting since they were infants. Early roles included Grace Under Fire, and the twins portrayed Patrick for the show's five-season run. 
While Suite Life wasn't on the air that long, it hit the Sprouse twins at a particularly pivotal moment in their lives. Fans got to watch the boys go from goofy preteens to more established actors. The series was also fairly high-profile with several celebrity guests (including one too controversial to air now). The attention gave the boys a boost to their careers at a crucial moment. 
Cole Sprouse reveals his hair was dyed for 'The Suite Life of Zack and Cody'
The twins sported shaggy blonde bowl cuts for Suite Life, and most people assumed that was their natural hair color. Now that Cole Sprouse has much darker locks, fans wonder when he started dying it. In fact, this was one of the questions Sprouse answered during a segment for WIRED in which he answers the top Google questions about himself. 
Sprouse explained he started dyeing his hair very young, "The truth is, I've had highlights in my hair since I was a small child." He goes on to say that his "luxurious blonde bowl cut" that became his Suite Life signature wasn't "perfectly real." Then he goes on to explain how hair color factors into his current acting choices. "I change my hair according to the roles."
"If I think a certain hair color might fit a character better, I'd do that." His natural hair color is blonde.
Cole Sprouse has recently been starring in 'Riverdale'
One role that inspired Sprouse to dye his hair was the part he plays on Riverdale. As Jughead, Sprouse wanted to give a nod to the black hair that the character has in the original comic books. The dark spin on the classic comics has been consuming most of Sprouse's time in recent years, but as the series looks to be potentially wrapping up, fans are likely wondering where Sprouse is heading next. 
Following Suite Life, it took Sprouse some time to shake the Disney image. He and his twin reprised their parts for The Suite Life on Deck, a sequel that took the twins to a ship. At that point, Sprouse took time off from acting to attend college. He went to NYU and studied archaeology. 
His return to acting saw him in the much more mature Riverdale role, and fans have certainly now accepted that he's all grown up. That leaves the door open for a new kind of acting entirely, and he's signed on to an upcoming film called Undercover, which IMDb lists as in pre-production.