How Colin Farrell Fell Apart After Starring in These Poorly Received Blockbusters
Colin Farrell has built a successful and long career for himself. The actor has been featured in a variety of projects, from black comedy like In Bruges to thrillers such as Phone Booth. But that long career was almost derailed due to a couple of films that had devastating results on both the actor's career and health.
Colin Farrell almost quit acting after starring in 'Alexander'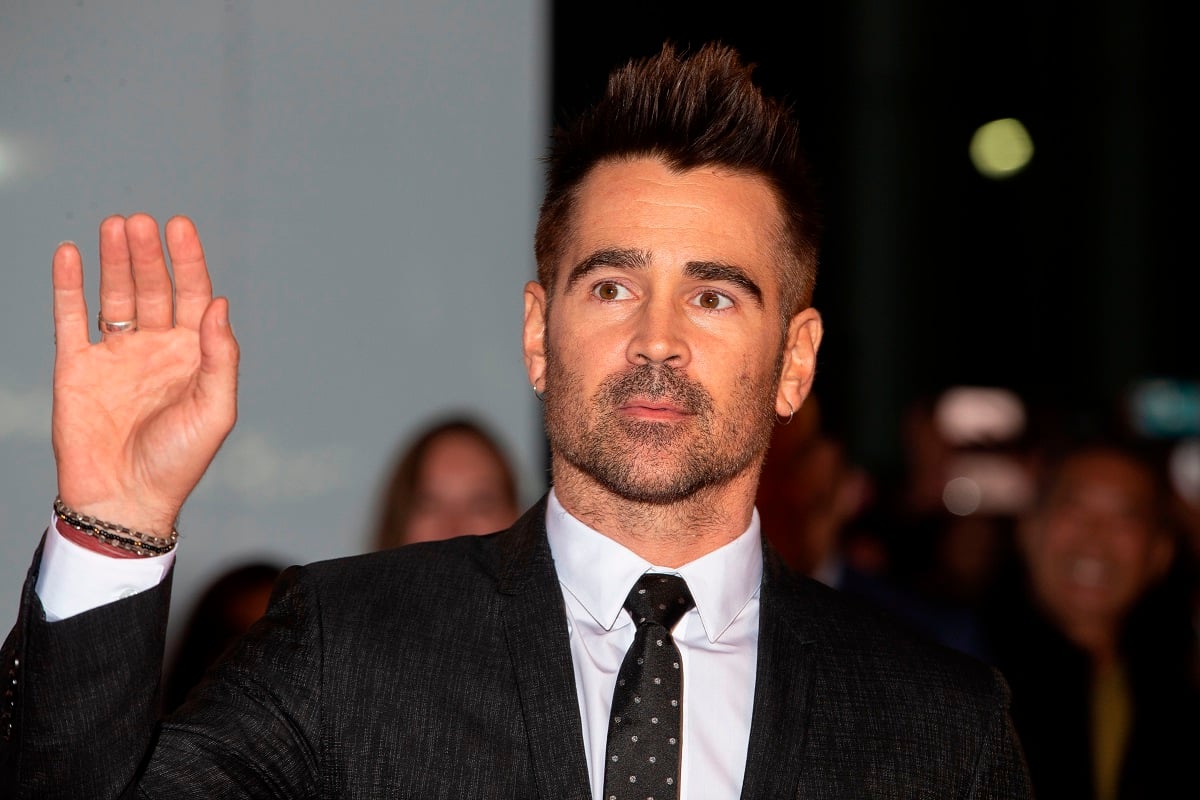 Back in the early 2000s, things were going well for the Dumbo actor. He was featured in several critically acclaimed films like Minority Report and S.W.A.T., which cemented him as a bonafide star. However, the tide changed when he starred in the 2004 film Alexander with Angelina Jolie. The film, which followed the fictionalized adventures of Alexander the Great, was appealing to Farrell due to its director.
"The chance to work with Oliver [Stone] was the most attractive thing about it," Farrell told Movie Web. "And then a close second was how fantastic a script he wrote. Then, a very close third or maybe joint second was the part itself. It was just an amazing, amazing part and amazing character. And I knew it would be an absolute trip."
However, when Alexander hit theaters, many didn't share Farrell's enthusiasm for the film. The project was heavily scrutinized by critics. The Batman star would later reveal how devastating these reviews were. They not only affected the actor's career, but his emotional wellbeing as well.
"That was tough. I say tough relative to a charmed life, but I'm not going to apologize for how much it affected me emotionally and psychologically," Farrell said according to Yahoo. "I was going to walk away from acting. "
Farrell would go on to add that he "couldn't even buy a packet of cigarettes without feeling like I needed to say sorry to the guy behind the counter just in case he happened to see the thing."
Farrell believed putting himself too much in the role contributed to his reaction to the reviews.
"You have to be careful about bringing too much of your own emotional experience to characters, and know where the boundaries are," Farrell told The I Paper (via Irish Central.)
Colin Farrell fell apart while shooting 'Miami Vice'
After Alexander, Farrell went on to film Miami Vice co-starring Jamie Foxx. This film was also panned by critics. But Farrell's trouble with filming the movie turned out to be a bit more personal. Farrell has long had trouble with drugs and alcohol, and his substance uses heavily impacted his performance and focus on the movie.
"I just completely fell to s*** on that one," Farrell said. "It was literally the first time I couldn't say to anyone around me, 'Have I been late for work, have I missed any days, have I been hitting my marks?' Because the answers would have been yes, yes, and no…I lost the ability to be confident that I could make a change myself."
He would later go on to check himself into rehab. The actor would reveal years later how he had little recollection of his time in Miami Vice.
"I was at the premiere and didn't know what was happening next. But it was strange because I was in it," Farrell said according to Irish Mirror. "The movie was Miami Vice. The second it was finished I was put on a plane and sent to rehab as everyone else was going to the wrap party."
Val Kilmer believes Colin Farrell should've listened to his advice while filming 'Alexander'
Val Kilmer had nothing but kind words for the Daredevil star, but felt Farrell could've benefitted from his experiences.
"Colin's like an Irish puppy dog – so free and fun. So handsome. I do wish he'd listened to me about the wigs, and some insights I thought I had from studying Alexander even before Oliver asked me to play him after we did The Doors," Kilmer once told Deadline.
However, despite Kilmer's knowledge, Farrell still didn't accept the Batman Forever star's advice. Kilmer believed that this might have resulted in Farrell being displeased with his Alexander the Great portrayal.
"But Colin never took me up on it. I understand why he didn't, but I think he would have been happier with his performance had he taken an hour and listened," Kilmer added.
RELATED: 'The Batman' Just Added Another Star to Its High-Profile Cast