Colin Hanks Says Ex Busy Philipps Won 'the Hearts of Millions' With Her 'Freaks and Geeks' Throwback
Actor Colin Hanks (son of Tom Hanks) has been in the business for many years. And his ex-girlfriend, Busy Philipps, is also well known in Hollywood. Read on to learn how the two have remained friends, and the sweet tweet he sent her in April 2020.
Busy Philipps and Colin Hanks dated in college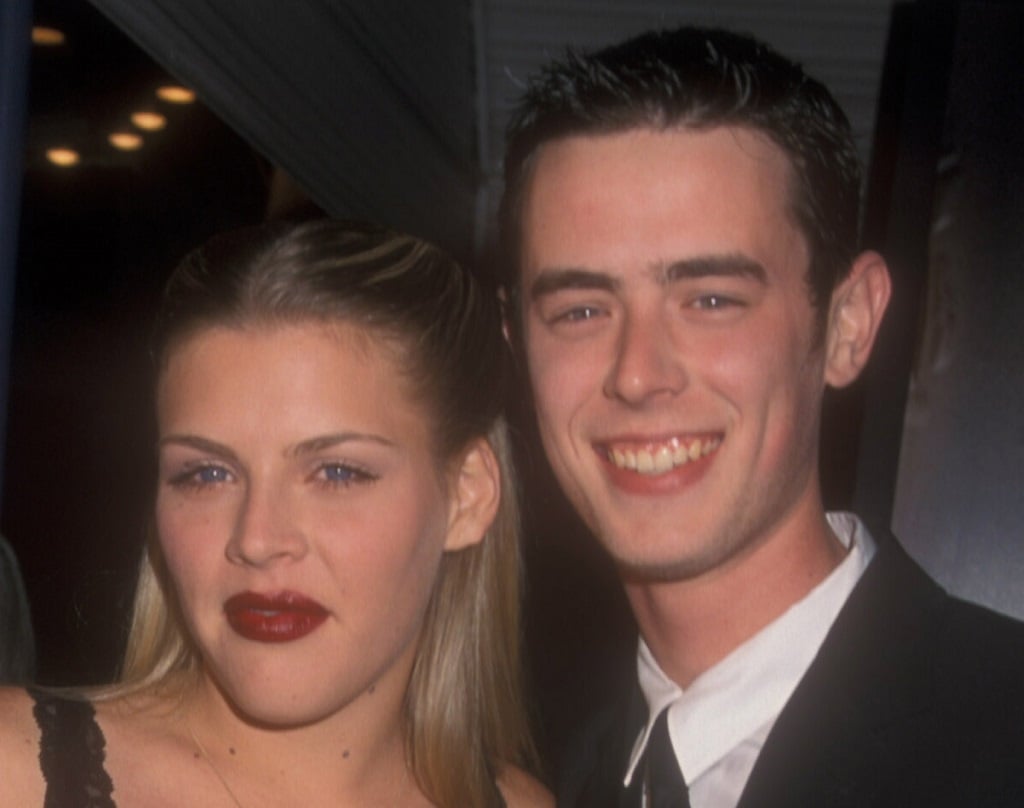 Hanks and Philipps met while attending Loyola Marymount University in Los Angeles, California in the late 1990s. Both were simultaneously pursuing careers as actors at the time. They were photographed together while attending the premieres of his father's 1999 films Toy Story 2 and Green Mile.
The younger Hanks' career then took off. He landed his first starring TV role as Alex in Roswell in 1999, which was followed by comedy films Get Over It and Orange County. Hanks has had guest and recurring spots on numerous hit TV series, such as Mad Men and Dexter. His most recent series, Life in Pieces, was canceled in 2019.
She starred in 'Freaks and Geeks'
Also while in school, Philipps career took off. She landed her first major TV role with the dramedy series Freaks and Geeks in 1999, in which she portrayed Kim Kelly. Though it only ran for one season, the show has achieved cult-hit status over the years. In addition to Philipps, it launched the careers of her co-stars James Franco, Linda Cardellini, and many more.
From there, Philipps went on to star in Dawson's Creek and popular teen films of the time, such as White Chicks. Though she's primarily stuck to comedy with series like Cougar Town and films such as Made of Honor, the actor has also done some more serious roles, like her recurring gig on ER.
The two have spoken about their friendship over the years
From the timeline, it's apparent that Philipps and Hanks got their big breaks at the same time. Given how busy this made them, they dropped out of college. And though they broke up at some point along the way, they've remained close friends. Philipps even had Hanks on her talk show Busy Tonight in 2019 to revisit their own campus and reminisce.
When Philipps guest-hosted Live with Kelly in January 2017, Hanks came on the show. They shared photos from their past, and Philipps revealed that they still hang out, now with their spouses and kids. "We were able to go through all these really special moments in young actor's lives together. And now we also get to do morning school drop off together," said Hanks, calling their friendship "very rare."
Philipps shares a throwback from 'Freaks and Geeks'
Hanks and Philipps consistently comment on and like one another's social media posts. But he took it to another level with an April 2020 comment. Philipps participated in the "Me at 20" meme, sharing a photo of herself from Freaks and Geeks. "Do I win something?" she wrote in the tweet.
Hanks replied, "cult status and the hearts of millions." Philipps commented back with the cry/laughing emoji and a heart. It's clear these two are still as tight as ever, and supportive of one another both personally and professionally.