Colin Hanks Explains Why His New Handkerchief Line Debuted at a Cannabis Retailer (Exclusive)
Cannabis culture has gone mainstream and even downright friendly as actor Colin Hanks' handkerchief line is helping to trailblaze the new face of pot shops. The modern marijuana dispensary mirrors a spa or a trendy retail space, selling more than cannabis – even Hanks Kerchiefs.
The actor made the move from selling his signature handkerchiefs online to brick and mortar, debuting at select BEYOND / HELLO™ dispensary stores. He told Showbiz Cheat Sheet moving to a retail space was something he longed to do for some time. And his partnership with multi-state cannabis operator Jushi Holdings allowed that goal to come to fruition.
Colin Hanks was surprised by the product diversity at modern dispensaries
The partnership made sense because there's always been a rock-and-roll aspect associated with kerchiefs. But Hanks admitted he was surprised with how mainstream dispensaries have now become.
"Even I was kind of shocked at just how many, proverbial soccer moms are going into dispensaries," Hanks said. "And just how broad of a range of people are now much more comfortable stepping into a store like that. They think the stores are just for, you know, just cannabis."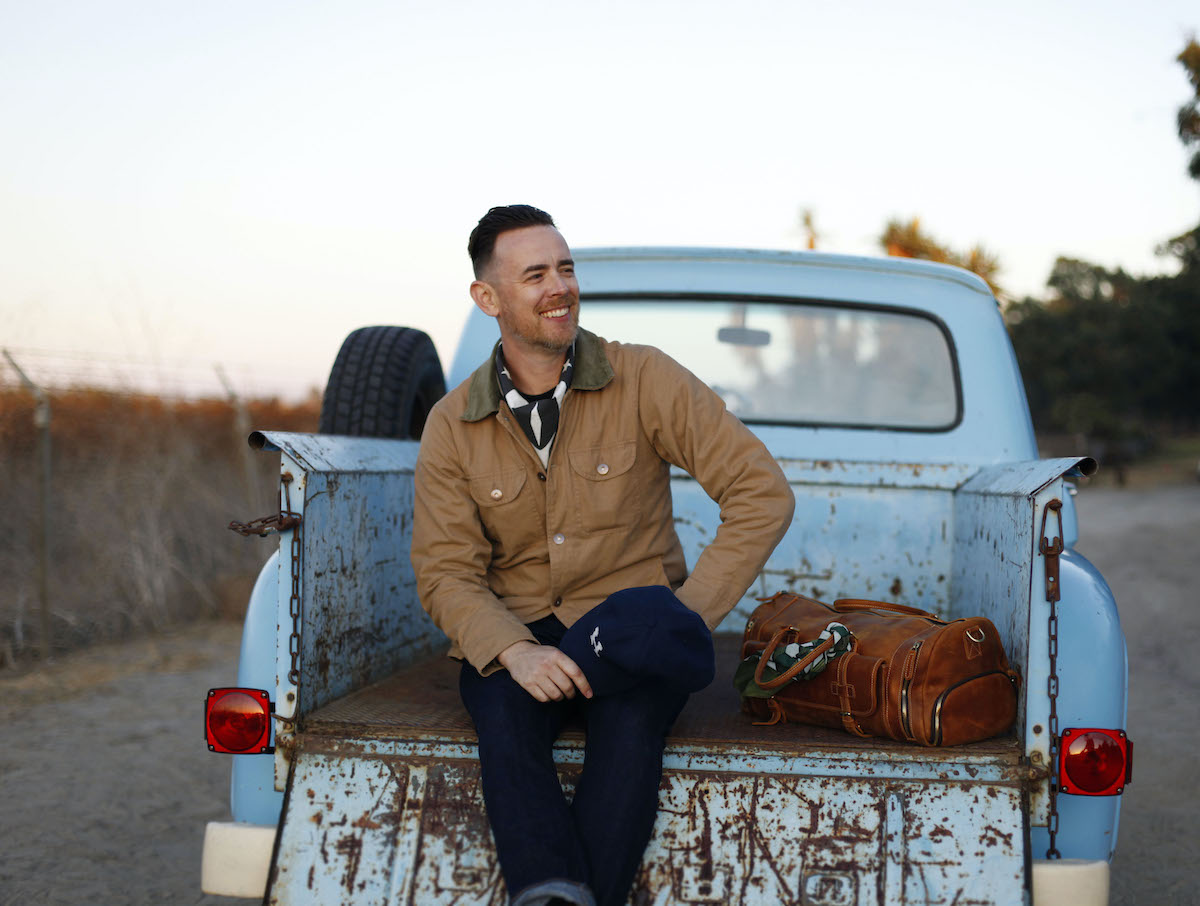 "And then when you walk into the stores and you see the layout of the store," he continued. "You see some of the items that they're selling. You see that it's not just this narrow-minded thing, but really much more of this broader kind of scope."
Tower Records founder Russ Solomon inspired Colin Hanks' retail vision
But moving into just "any" retail space wouldn't do. Hanks recalled how his friendship with Tower Records founder Russ Solomon helped to shape his vision of how he'd someday want his kerchief line sold in stores.
"So basically, it oddly kind of stems from a documentary [All Things Must Pass] that I directed," Hanks said. "I spent a great deal of time getting to know Russ Solomon, who is the founder of Tower Records. And, I obviously have a great affinity for the brick and mortar experience, if you want to call it that. You know, the retail experience when it's done right."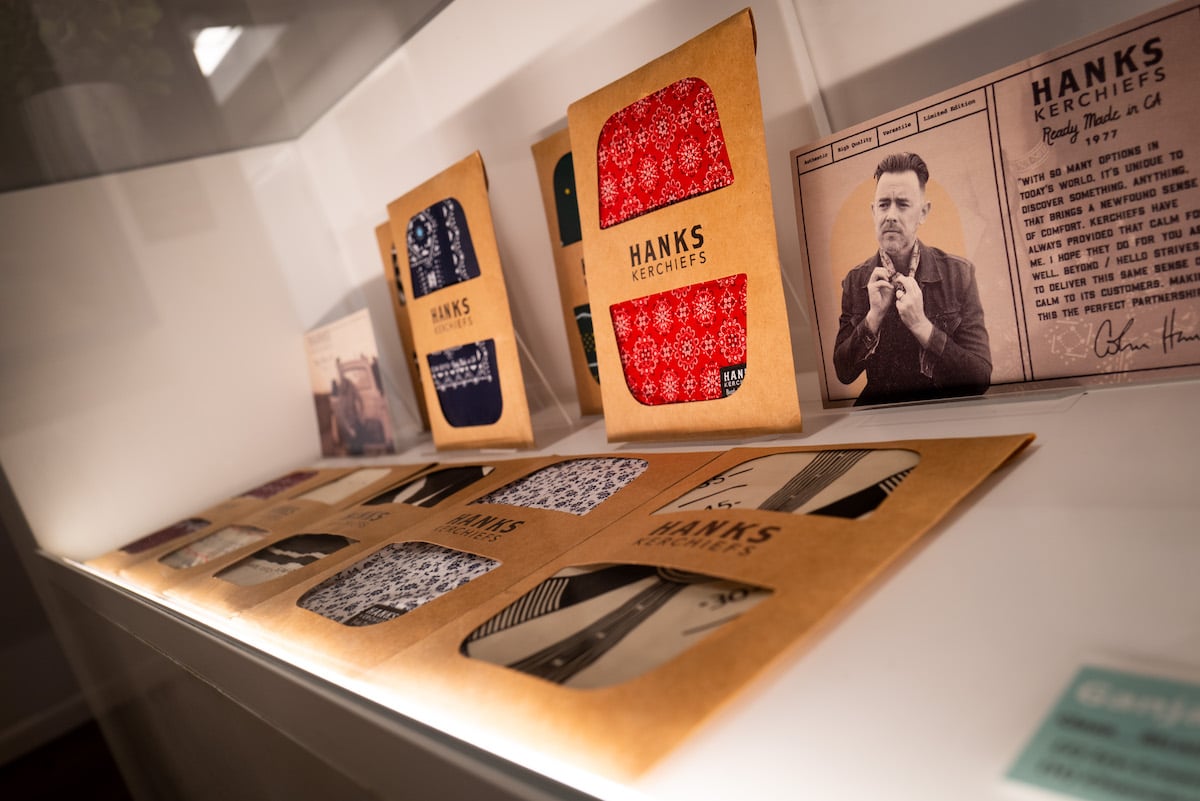 "Unfortunately, it's not always done right," he reflected. "I was looking to start Hanks Kerchiefs, leaning on a lot of some of the stuff that I picked up from Russ. Of course, the irony was that here I was starting a company, selling something wholly online. Only ironic in that I have a deep affinity for stores and wanted to be in stores."
Hanks Kerchiefs grew online but Colin Hanks was searching for the right retail store fit
"But I needed to sort of learn how to crawl before I could walk," Hanks remarked. "And so I always had in the back of my mind this idea of being able to try and find the kinds of stores that I would like. A lot of them are mom-and-pop organizations or husband-and-wife organizations."
"And a lot of them have a tendency to sort of be clothing stores and things of that nature," he said. "But this opportunity came up through a friend of mine, a good friend of mine with Jushi and BEYOND / HELLO. And, obviously, I'm very familiar with dispensaries and whatnot and how they've sort of becoming mainstream and how dispensaries are now much more prevalent."
"And in talking with him, they were trying to sort of create this idea of creating a space where it's not necessarily just about cannabis, but it's really more about a lifestyle, not necessarily the weed culture lifestyle," he said. "But sort of a broader and more refined version of that. And the fact that they were looking to expand into that kind of environment, you know, sort of a little bit more elevated kind of dispensary with other kinds of items. I sort of jumped at the opportunity. It just sort of made sense to use this as a chance to branch out in this manner and sort of start this chapter of purchase."