Colin Hanks Reveals the Only Thing That Made Him Dissolve Into Laughter During the Last Year (Exclusive)
Despite being the son of comedian Tom Hanks, actor/comedian Colin Hanks said it was Bo Burnham who was the one person who got him to belly laugh over the last year. Hanks admitted that like for everyone, busting out in laughter has been hard over the last 18 months. He usually turns to good stand-up comedian specials and has just the tonic for the pandemic doldrums. Hanks also got into a viral hit series Ted Lasso, which took America by storm.
'Bo Burnham: Inside' got Colin Hanks to laugh harder than anything in the last 18 months
"It's been hard this past year trying to find something that really has made me laugh," he admitted to Showbiz Cheat Sheet. "Short of going on YouTube and watching blooper videos or film, stand-up comedy has definitely been one of my go-to's."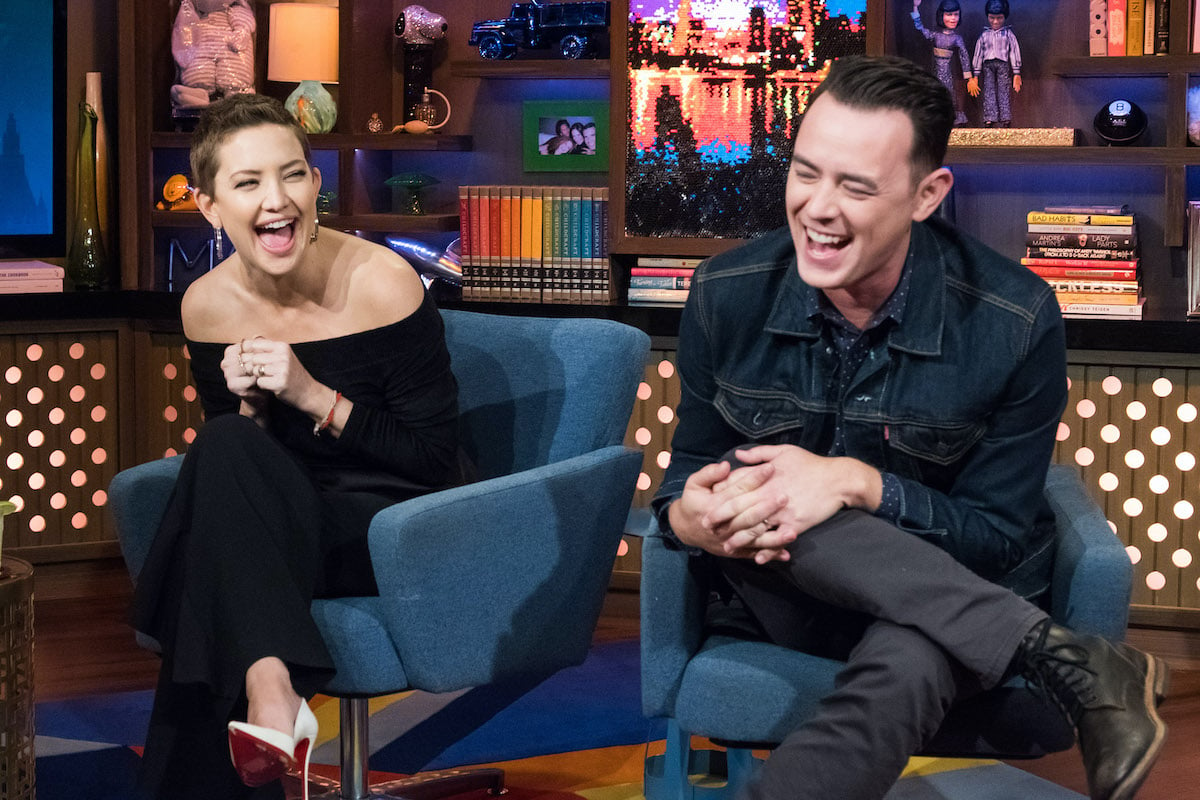 Hanks then described how he gravitated toward Burnham's special. "It's an incredibly dark piece as well," he reflected. "But Bo Burnham's special Inside I thought was actually one of the most amazing films [laughs]. I mean straight-up films that I've seen. I'm talking about creating tension and then releasing it to the laughter. I laughed harder at that than anything during the last 18 months."
Bo Burnham: Inside was heralded as one of the most "encouraging developments in comedy over the past decade," by The New York Times. Reviewers gave the Netflix special a score that was close to perfection and received a 93% and 94% positive rating on the reviewer site, Rotten Tomatoes.
Colin Hanks is also tuned into 'Ted Lasso' and calls it 'special'
Burnham's special isn't the only thing that gave Hanks the giggles. He also acknowledged how Apple TV's Ted Lasso was pure magic. "You know the thing right now, and it is really sort of having a moment, is Ted Lasso," he remarked. "Those guys over there created something really, truly special and unique."
RELATED: What Makes 'Ted Lasso' so Great?
"Not only uplifting and makes you feel good, but it also makes you feel a little bit better about humanity," he continued. "But it somehow finds a way to slap you in the face with some of the funniest one-liners and sort of bits in a long time. So that's definitely been one of my go-to's lately."
Colin Hanks recently starred in the dark comedy, 'How It Ends'
Hanks' new release, How It Ends, is a dark comedy about how Liza (Zoe Lister-Jones) decides to party before the world is destroyed by a meteor. Hanks said filming the movie wasn't depressing to make, but actually pretty fun. "One thing that I did love was they said, 'Look this is not about the pandemic,'" he said. "And it's about the existential kind of end of the world kind of thing. So there was this kind of great detachment to it. So it didn't feel too real."
RELATED: Bo Burnham Isn't Stopping With 6 Emmy Nominations for 'Inside' — He Wants a Grammy Too!
"I think, more than anything else, it will be that great sort of device that comedy should be," he continued. "Which is to create tension and then laughter releases it." How It Ends is now available on Amazon Prime.
RELATED: Colin Hanks Explains Why His New Handkerchief Line Debuted at a Cannabis Retailer (Exclusive)