Who Is Colin Powell's Wife, Alma Powell? How Many Kids Do They Have?
Colin Powell's death rocked America, as the former political leader was known for bringing both Democrats and Republicans together through the years. As the first Black Secretary of State in the U.S., he trailblazed the way for other people of color in U.S. politics. Now, many Americans are wondering who Colin Powell's wife, Alma Powell, is, and who Colin Powell's children are.
Colin Powell's death shook America on Oct. 18, 2021 — and his family posted a tribute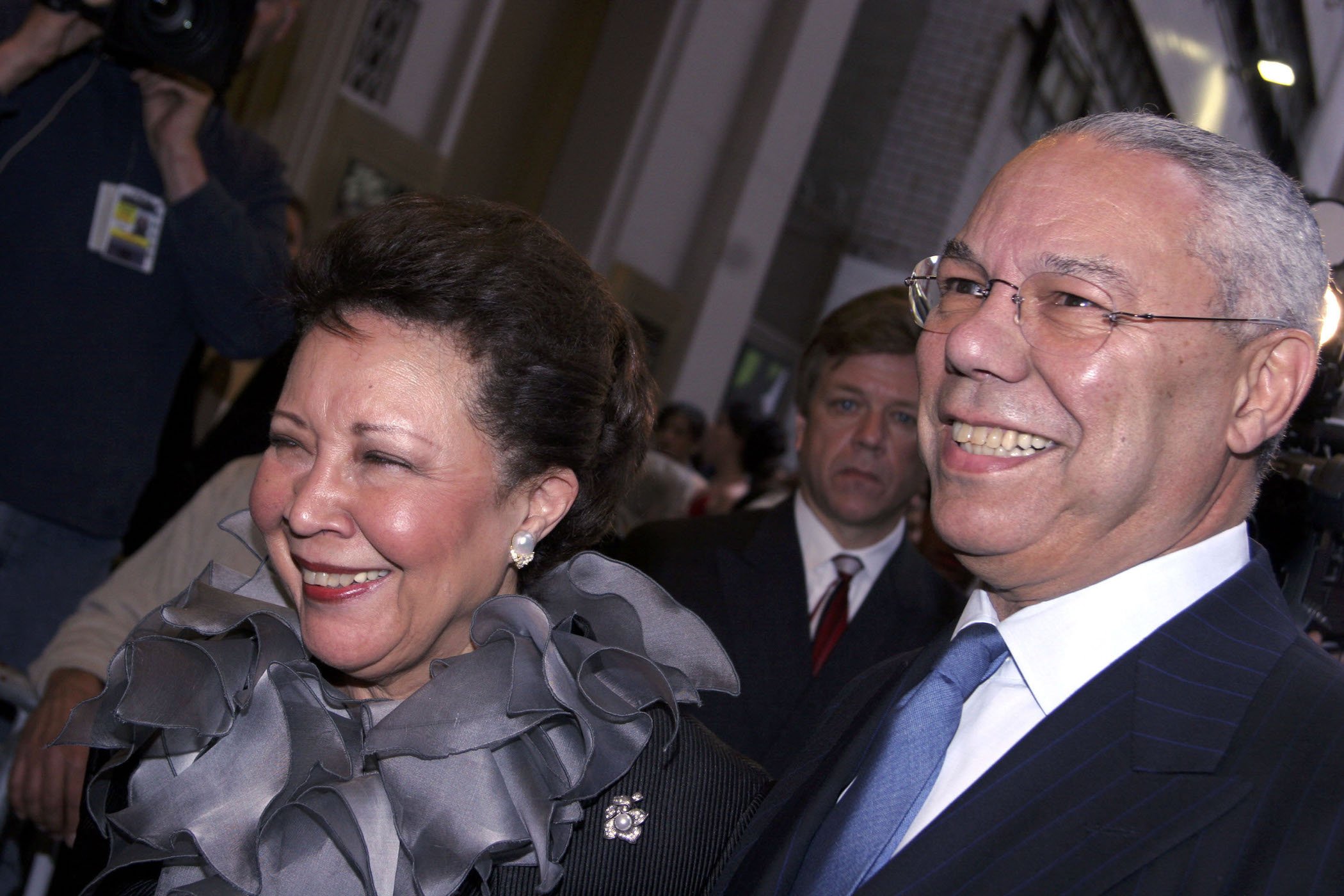 Colin Powell's wife, Alma Powell, and his children aren't often in the political spotlight. But after Colin Powell's death on Oct. 18, 2021, they posted a sweet tribute to him on Facebook. Colin died from coronavirus (COVID-19) complications early Monday morning at the age of 84, CNN reports.

"General Colin L. Powell, former U.S. Secretary of State and Chairman of the Joint Chiefs of Staff, passed away this morning due to complications from Covid 19," the Powell family posted to Facebook. They also noted he was fully vaccinated, and they thanked the medical staff for helping in every way possible. "We have lost a remarkable and loving husband, father, grandfather, and a great American," the post reads.
Additionally, a source explained Colin Powell had cancer of plasma cells known as multiple myeloma. While he was fully vaccinated, his age coupled with his immunocompromised position put him in a difficult position to fight the virus.
Who is Colin Powell's wife, Alma Powell? How did they meet?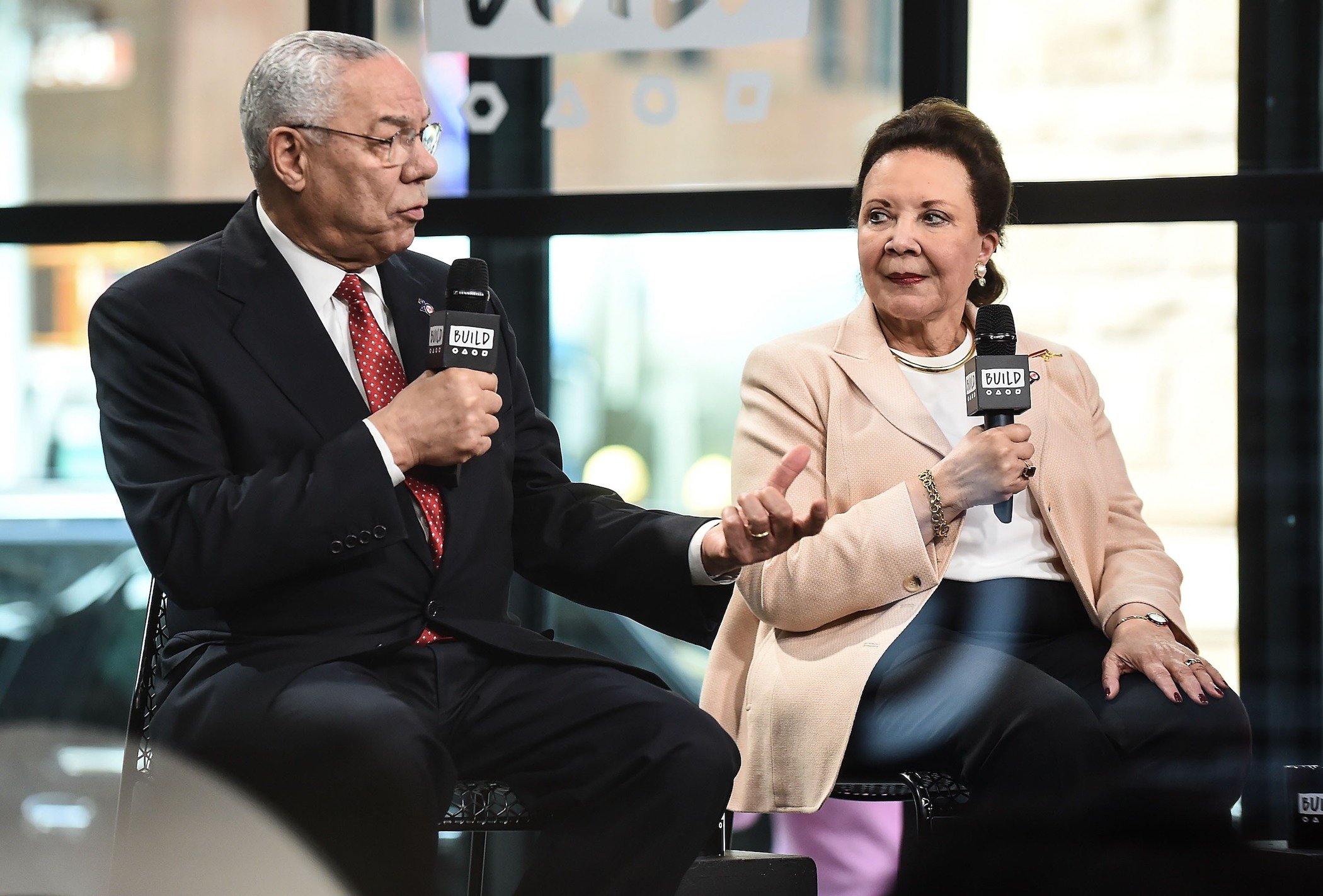 So, who is Colin Powell's wife, Alma Powell? The couple was married for 60 years prior to Colin Powell's death. Alma Powell is currently 83 years old.
According to Heavy, Alma Johnson Powell was born on Oct. 27, 1937, in Alabama. She graduated high school early and moved on to Fisk University in Nashville, Tennessee, at just 16 years old. By 1957, she graduated from Fisk with a B.A. She met Colin Powell not long after she graduated undergrad. The couple met on a blind date in Boston while she attended Emerson College for her graduate studies and worked as a speech pathologist. They married on Aug. 25, 1962, in Birmingham, Alabama — the same year they met.
Alma Powell now uses her influence to help children. Colin Powell and Alma Powell founded the America's Promise Alliance in 1997 to support children's organizations. She talked about how education deeply impacted her life in the past, as both her grandmother and grandfather earned college degrees.
She also received multiple awards for her work. Alma Powell received a Leadership Award from the Women's Center in Virginia, the Edward A. Bouchet Legacy Award from Howard University, a 2009 Inspire Award Honoree by AARP the Magazine, and Washingtonian Magazine once named her Washingtonian of the Year.
Who are Colin Powell's 3 children?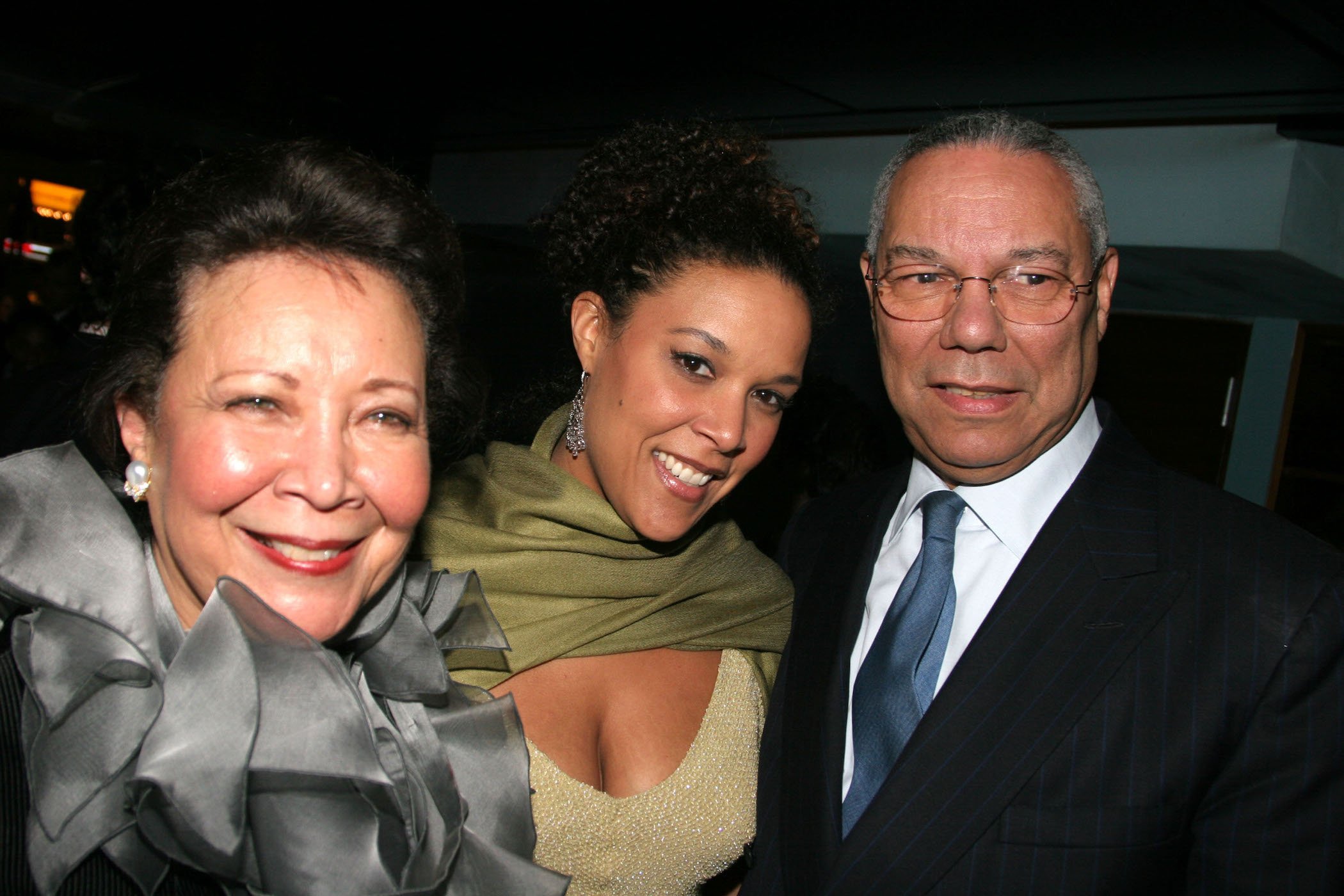 So, who are Colin Powell's children? Colin and Alma Powell have three children together — Michael Powell, Linda Powell, and Annemarie Powell. Heavy reports Michael has a career in civil service, Linda works as an actor, and Annemarie works as a television news producer.
Colin Powell's wife, Alma Powell, may have had a difficult time when it came to raising their first child, Michael. According to The Chicago Tribune, Colin and Alma married four months prior to Colin getting sent to Vietnam. And Alma was pregnant with Michael at the time. Alma lived with her parents while Colin fought in Vietnam. And Colin didn't even know he had a son until three weeks after Michael's birth due to the slow-moving mail at the time.
Alma explained the difficulties of being a military wife, as you need a "certain kind of temperament. "You have to be a very strong person yourself," she explained. "You have to have a certain sense of adventure and an awful lot of patience."
Check out Showbiz Cheat Sheet on Facebook!