Colin Trevorrow's 'Star Wars: Episode IX': New Concept Art Reveals the Movie's Original Villain
A leaked script by original 'Star Wars: The Rise of Skywalker' director Colin Trevorrow gives fans their first look at the film's original villain.
Star Wars: The Rise of Skywalker has brought the Skywalker story to a close. And, while the movie has crossed $1 billion at the worldwide box office, few would call it a rousing success. Some fans think director J.J. Abrams delivered a worthy finale for the saga. Meanwhile, critics are mostly hung up on how The Rise of Skywalker disregards The Last Jedi.
With the sequel trilogy now complete, it's become painfully clear — to both The Rise of Skywalker fans and its critics — how Lucasfilm had barely any big-picture plan. Granted, some of the film's changes were necessary after the tragic 2016 death of Carrie Fisher. But others were the product of Colin Trevorrow leaving the project in 2017, for which Abrams later replaced him.
Now fans are getting a glimpse of the Star Wars: Episode IX they almost got, including the film's original villain.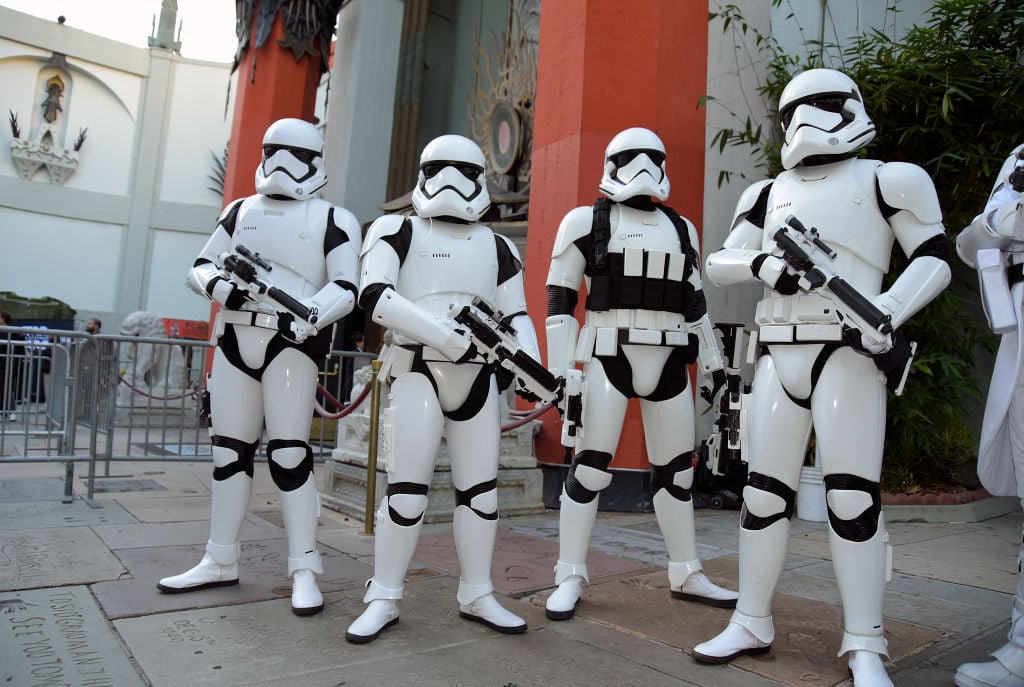 Colin Trevorrow had a very different 'Star Wars' movie in mind
Following the divisive response to The Rise of Skywalker, details of Trevorrow's script for the film leaked. And fans have been busy speculating whether the higher-ups at Lucasfilm robbed them of a better movie than we ultimately got. Would Star Wars: Duel of the Fates — as Trevorrow had titled it — have been an improvement?
That's, of course, subjective. If the last few years have made anything plain, it's that Star Wars fans have a very different idea of what makes the saga great. Case in point, Trevorrow's version of Episode IX would have more closely built off of existing lore and canon, including The Last Jedi, than Abrams' take. In fact, it looks like it would have avoided many of fans' biggest criticisms.
Granted, Star Wars fans who believe Trevorrow would have delivered a superior film are likely suffering from a "grass is greener" mentality. After all, it's easy to tear down Abrams' final product based solely on unrealized ideas in Trevorrow's script. Without a doubt, his film would have undergone changes throughout the production process, just as Abrams' did.
Palpatine wasn't supposed to be the movie's main villain
Perhaps the biggest distinguishing factor between Trevorrow's and Abrams' versions of the new Star Wars movie is its villain. The Rise of Skywalker pinned its marketing on the reveal that Emperor Palpatine (Ian McDiarmid) would play a role. In fact, the film divulges this right in the opening crawl. "The dead speak!" indeed.
Given how The Last Jedi dispatches Snoke mid-trilogy, one could argue Abrams' decision to resurrect the fallen Sith Lord was the director making the best of a difficult situation. Abrams justified Palpatine's return as his effort to pay off the instrumental role Palpatine played in previous films.
Even so, his resurrection lacks an effective explanation beyond the "unnatural" abilities of the Dark Side. Far worse, Palpatine's entrance overshadows a promising storyline for Kylo Ren (Adam Driver). Trevorrow's script instead introduces Tor Valum, a Sith Master who actually trained Palpatine. Thanks to new concept art, we have a closer look at him.
The villain we almost met in 'Star Wars: The Rise of Skywalker'
In Trevorrow's script, Kylo Ren would have encountered Tor Valum on Mustafar in his pursuit of a Sith holocron. Of course, shades of this quest do appear in The Rise of Skywalker, but the character of Tor Valum does not. While Trevorrow's script describes the creature in the vein of an H.P. Lovecraft design, fans may find the leaked concept art more than a little underwhelming.
In these images, Tor Valum essentially looks like a cross between a frog and a spider. Star Wars has presented all manner of creature designs over the years. But this one feels particularly unimaginative and not at all as imposing as one might assume for a Sith Master. Then again, Tor Valum likely wouldn't have been as prominently featured as Palpatine ultimately is in The Rise of Skywalker.
Perhaps in small doses, the character might have proven palatable. However, these images do bring a bit of a reality check to fans itching to put Trevorrow's script on a pedestal. Even if it has some superior ideas to Abrams' version, there's no way to know if Duel of the Fates really would have been any less divisive than The Rise of Skywalker.