How 'Collateral' Director Michael Mann Almost Crushed Jon Bernthal's Dreams of Acting
Many might consider Jon Bernthal one of the most reliable actors working today. Whether he's in a supporting role or the lead, Bernthal has a habit of delivering a memorable experience, and that habit has taken his career far. But when starting out, not many felt the actor belonged in the industry for one reason or another.
One of those directors was Heat filmmaker Michael Mann, who had a strong opinion of the future Marvel star. And it was a meeting that had a negative impact on Bernthal's dreams as an actor.
Jon Bernthal became an actor because of a college mistake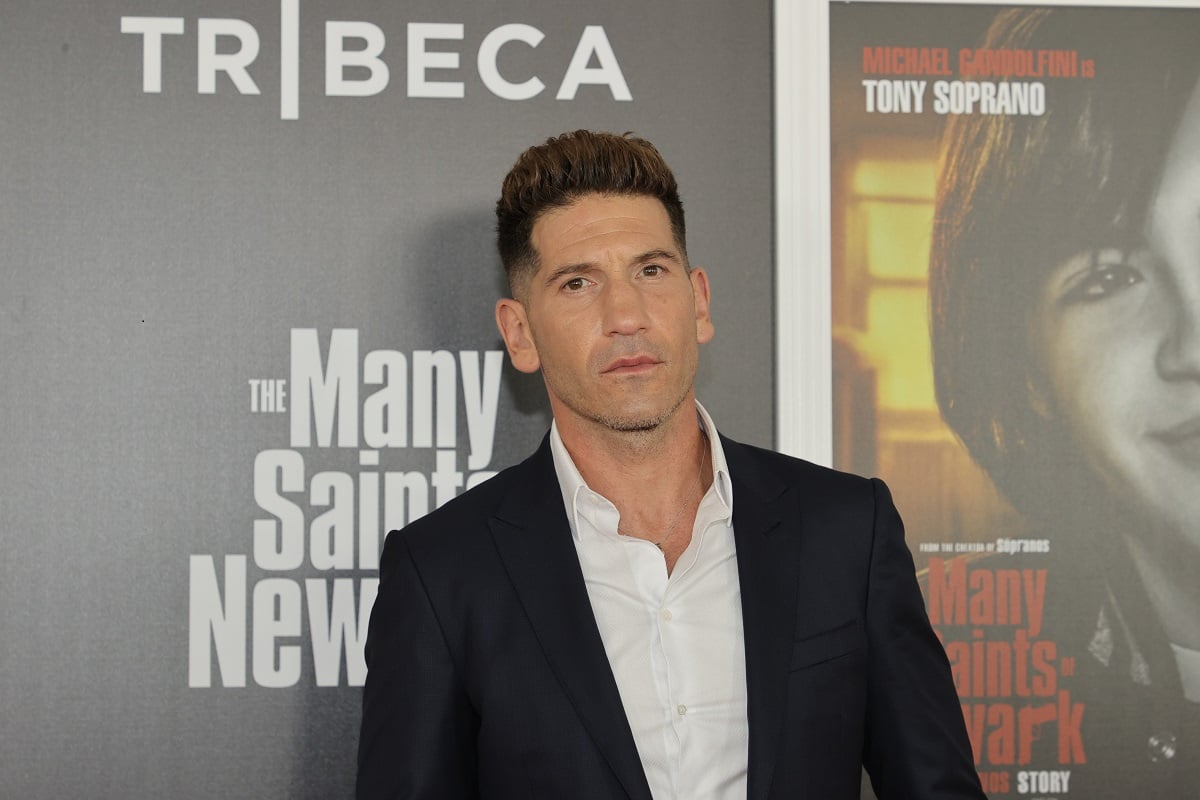 Bernthal happened upon acting by chance. Before wandering over to the path of movie stardom, The Punisher star gravitated toward a bad crowd when he got to college.
"When I was at Skidmore College, I never wrote a paper," Bernthal said in an interview with GQ. "I found the kid who was tied into Irish gangs in Boston and the gangster kids whose dads were mob guys. That's who I wanted to be like. I went right to them."
But Bernthal stumbled onto a different field in acting, where he groomed his talent.
"You had to take an arts requirement at Skidmore, and I'd heard about this class called Intro to Theatre, that basically was sitting in a big auditorium with 300 people, watching movies," Bernthal said.
Then The Walking Dead alum made the best mistake of his life when trying to sign up for the art course.
"I mistakenly signed up for Intro to Acting rather than Intro to Theater," Bernthal said. "So I wound up with these ten wannabe theater majors in Alma Becker's class."
Bernthal told a fabricated story about his mother's death to Becker's class, who was still alive at the time, and Becker was more than impressed with Bernthal's performance despite the deception.
"All of a sudden, I had a connection with something," Bernthal said. "I was like, 'Wow, nobody can take this from me. This is mine. I could be happy being in this black-box theater doing this play for the rest of my life.'"
From there, Bernthal made an honest attempt at pursuing an acting career. His pursuit led him to LA, where he started auditioning and getting roles in major movies.
But one of those roles led him to butting heads with prolific director Michael Mann, who made his opinion very clear to the actor.
Michael Mann thought Jon Bernthal was a terrible actor
In an interview with Esquire, Jon Bernthal revealed a less than thrilling experience he had with Michael Mann. Bernthal auditioned for the Johnny Depp led gangster film, Public Enemies, and Mann liked the actor's audition tape well enough to offer an opportunity.
Not only did Mann think Bernthal wasn't good enough, however, but the director also had to let the Snitch star know in person that he had no acting talent.
"He said, 'Look, man, you've got amazing presence. You've got a great look, but if Robert De Niro were here, he'd hit you with an acting bat because you're just a terrible actor.'"
To this day, Bernthal isn't sure what the point of that lecture from Mann was.
"I still don't understand why he did that," Bernthal said. "He crushed me."
It's not the only time Bernthal faced harsh criticism for his acting. The actor also recalled how, back in school, his theater teacher also thought he was a bad actor. Bernthal's father confronted the teacher about his words and told him to never speak to Bernthal like that again.
Jon Bernthal faced a lot of rejection on his way to success
Like most actors, Bernthal faced many obstacles in his early days. From his acting skills being questioned, to his unique look, there were moments Bernthal second-guessed himself.
"I was auditioning for WB rom coms and soap operas," Bernthal said. "I would literally walk in rooms and feel the casting director cringe at my big, nasty, ugly features."
He'd confide with GQ how he'd cry to his girlfriend in fits of skepticism.
"'Baby, I don't know if I'm cut out for this,'" he'd tell her.
But through perseverance, Bernthal was able to overcome these hardships. In large part due to talented directors who encouraged Bernthal to take chances.
"I've been so blessed, the directors I've gotten to work with," Bernthal said. "These great directors, they're so different from each other, but they all create this atmosphere on set where you know literally anything can happen at any time. They embolden you to take risks."
RELATED: What Is Jon Bernthal's Net Worth and How Much Did He Make From 'The Walking Dead'?