College Admissions Scandal: Felicity Huffman Gets Support from 'Desperate Housewives' Co-Star
Felicity Huffman is getting some support from her former Desperate Housewives co-workers. Eva Longoria and show creator Marc Cherry are among dozens of people who penned letters in support of the 56-year-old actress, who pleaded guilty to mail fraud after paying $15,000 to have a proctor correct the answers on her daughter's SAT. 
Huffman was one of dozens of parents charged in the college admissions bribery case, which federal investigators dubbed "Operation Varsity Blues." She's scheduled to be sentenced on September 13. Prosecutors are recommending she serve one month in prison and pay a $20,000 fine. Her lawyers want her to receive one year of probation, pay a $20,000 fine, and complete 250 hours of community service.  
Eva Longoria says Felicity Huffman helped her through a rough time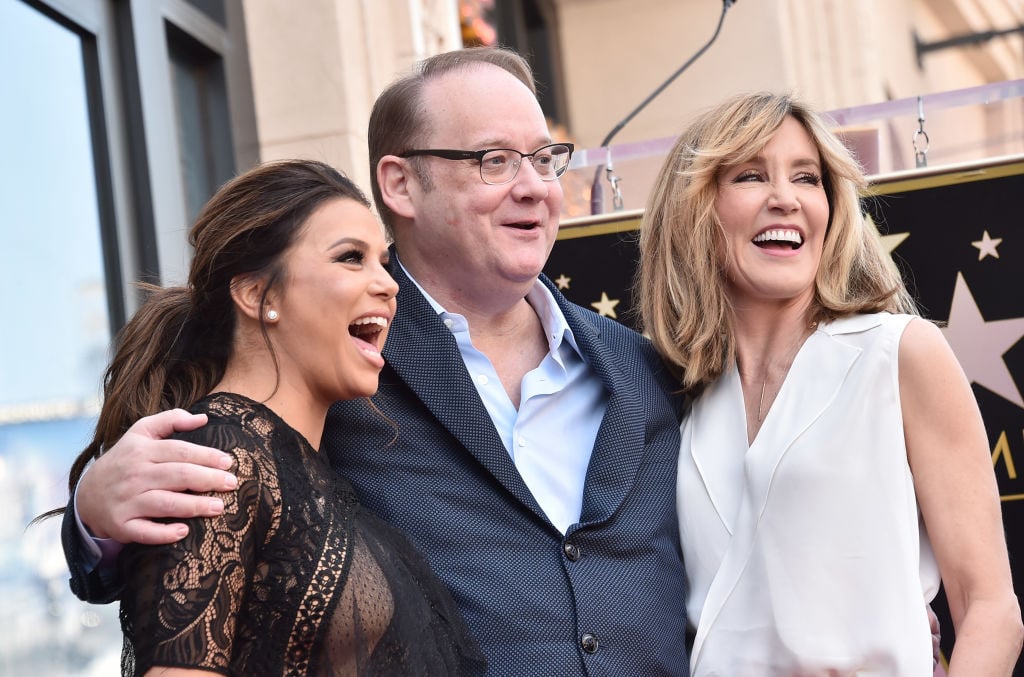 In a letter to the judge, Desperate Housewives star Eva Longoria called Huffman a "good friend." She wrote that Huffman took her "under her wing" and helped her when she was a nervous young actress on the set of a big network TV show. 
Longoria also said that Huffman had her back when she was "bullied at work by a co-worker." The Grand Hotel producer and actress didn't say who the mean co-star was, but there have long been rumors of tension between Teri Hatcher and the rest of the Desperate Housewives cast. 
"I dreaded the days I had to work with that person because it was pure torture," Longoria wrote in the letter obtained by NBC News. "Until one day Felicity told the bully 'enough' and it all stopped." 
Longoria also recalled how Huffman's advocacy helped her receive a significant pay bump on Desperate Housewives. 
'Desperate Housewives' creator Marc Cherry also praised Huffman 
Desperate Housewives creator Marc Cherry also wrote a letter in support of Huffman in which he recalled her positive behavior on the set of the ABC show. He said that she responded with grace and kindness when an older actress who was guest starring on the show had difficulty remembering her lines. 
"Felicity remained patient supportive and helped this old woman through the day, turning what could have been a very tense situation into a master class on human compassion," he wrote in the letter obtained by Us Weekly.
Cherry also referenced a difficult actress on the show who Huffman always made an effort to be friendly to, even when it wasn't reciprocated. 
William H. Macy defended his wife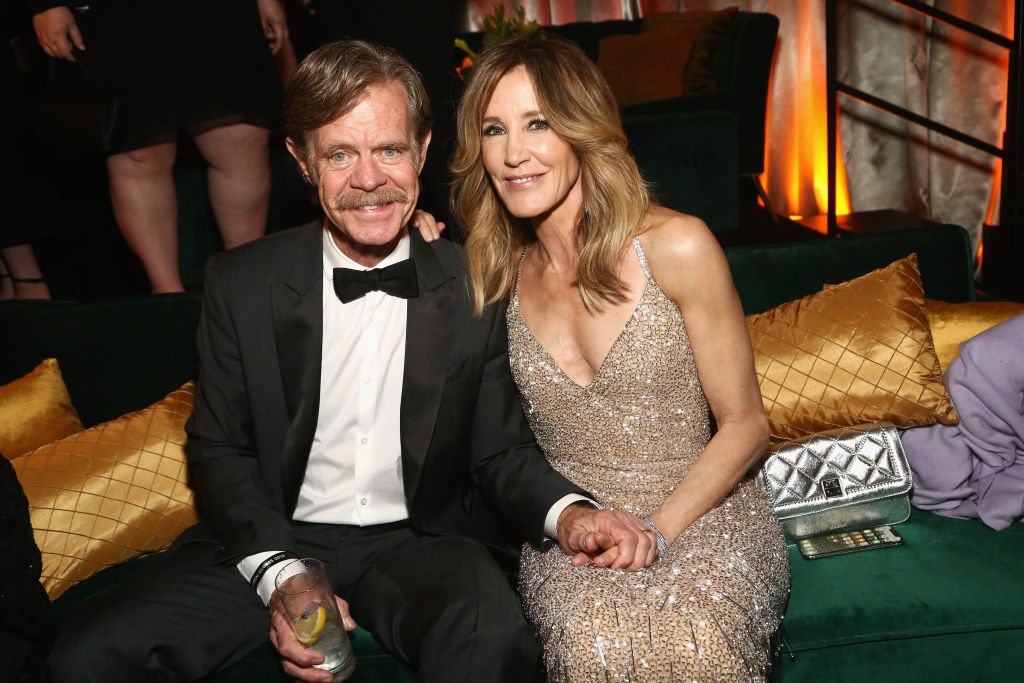 Huffman's husband William H. Macy also pleaded with the judge to show mercy on his wife. He said the scandal has damaged Huffman's relationship with her two teenage daughters and that the family is in therapy to deal with the fallout, USA Today reported. 
The Fargo actor also pointed to Huffman's difficult childhood to explain her actions. She was raised in a violent home and cared for mostly by her sisters. When she became a mother herself, she "threw herself into parenting," Macy wrote, but she was often insecure about the decisions she made regarding her children. 
"But motherhood has, from the very beginning, frightened Felicity and she has not carried being a mom easily," Macy wrote. "She's struggled to find the balance between what the experts say and her common sense."