Colton Underwood Shed Light on Hannah Brown and Caelynn Miller-Keyes' Bad Blood in His New Book
Colton Underwood's new memoir, 'The First Time,' is spilling new details. One includes the reason behind Hannah Brown and Caelynn Miller-Keyes' feud.
Colton Underwood's season is still one of the last, dramatic seasons of The Bachelor that fans got. While Peter Weber had a lot of drama, it was more annoying than entertaining for some fans. Underwood jumped a fence and wouldn't stop answering questions about his virginity; talk about entertaining! Anyway, now that it's been a while since Underwood was on-screen as the bachelor, he's out with a memoir called The First Time, spilling details about the show, the women, and more. And he has a bit to say about Hannah Brown.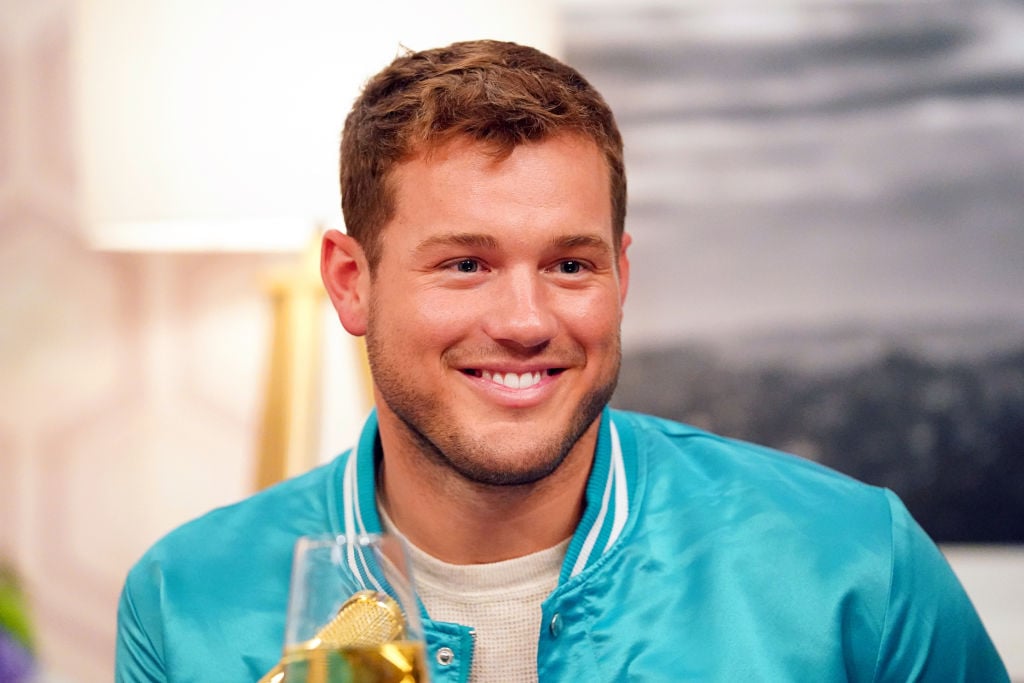 Colton Underwood revealed the real reason behind Hannah Brown and Caelynn Miller-Keyes' feud
According to Cosmopolitan, Underwood shared why Brown and Caelynn Miller-Keyes were fighting on the show. 
"From what they told me off-camera, their problem had to do with a tasteless joke about a serious matter related to one of their family members," an excerpt from The First Time reads. "I won't say anything more. The tension of being on the show together opened this old wound and cast a dark cloud over the entire week."
To recap, both Brown and Miller-Keyes competed for Miss USA prior to The Bachelor. Brown said that they had a falling out and the pageant was "the most hostile environment." While that sounds more like what Underwood shared, Miller-Keyes had a completely different story behind their bad blood.
"We were super close and then she wasn't happy that I was first runner-up. She was sad that she didn't place, for sure," Miller-Keyes said, according to Cosmopolitan. "There were a lot of hurt feelings. With Hannah, there's a facade and then it starts to crumble. Hannah kind of snapped. She flipped a switch and I was like, 'Wow, this is a whole new Hannah.'"
Unless one of the women comes forward with more info on their own, it's still up in the air about why it went down. But Brown went on to become the lead of The Bachelorette. Miller-Keyes fell in love on Bachelor in Paradise, but after having more issues surrounding her lying.
Underwood also shared that Brown interrupted his hometown date with Hannah Godwin
Continuing with stirring up old drama from his season, Underwood revealed that Brown actually showed back up after being sent home. She hunted Underwood down while he was in Alabama on Hannah Godwin's hometown date. She's also from Alabama, Brown's home state. 
"[Brown] was still stewing about not getting a rose and wanted more clarity from me," he wrote in his book. "In reality, it seemed she wanted to lash out and vent. She went off on the remaining four girls and told me they didn't have the qualities that made her so amazing. It was the beast in her, roaring and raging."
That seems like great reality television, so it's interesting that the producers didn't air that if it did happen. To recap, Underwood was criticized by both Brown and some viewers because he brought her to meet his family before Hometowns and way before the contestants typically meet the lead's parents. She thought he lead her on with this grand gesture and was caught off guard when he sent her home. 
Underwood is still dating Cassie Randolph, but that wasn't always the case
As for Underwood, he's still getting over the novel coronavirus, COVID-19, which he announced he had on March 20. But things are looking up. While he and Randolph seem to be strong, that wasn't always how it was.
He actually shares in The First Time that he and Cassie Randolph broke up for a little while after his finale aired. He was left with three women — Tayshia Adams, Hannah Godwin, and Randolph — and Randolph left because she wasn't ready to commit to an engagement. Underwood begged for her to give him a chance and chose her over the other two women, without an engagement. Via social media, it seems like they've been together ever since the finale, but that's not the case. 
"To put it very frank, after the show, we realized we weren't communicating as well as we once did," he wrote. "Nobody was forcing us to talk about real things going on, so we let a lot of things build up." He adds that he "kind of broke up with myself" and decided they needed space, and they mutually split. 
The "emotional" breakup lasted a couple of days and made them realize they wanted to get back together. It also forced them to have those tough conversations. Engagement or not, Underwood is in it for the long haul. "No matter what, I don't want my life without her," he wrote. "Our relationship hasn't always been easy, but it's been worth it."