'Columbo': Patricia Heaton Tweets on Binge-Watching the 1970s Hit Series: 'I Have to Watch All 10 Seasons'
Former 'Everybody Loves Raymond' star Patricia Heaton tweeted of her intent to binge-watch the 1970s detective series 'Columbo'. And she's determined to watch all 10 seasons.
Former Everybody Loves Raymond star Patricia Heaton tweeted recently about watching episode after episode of the classic detective series from the 1970s, Columbo.
She pointed out, as many a fan of the show knows, that once she watched the pilot there was no way she could stop.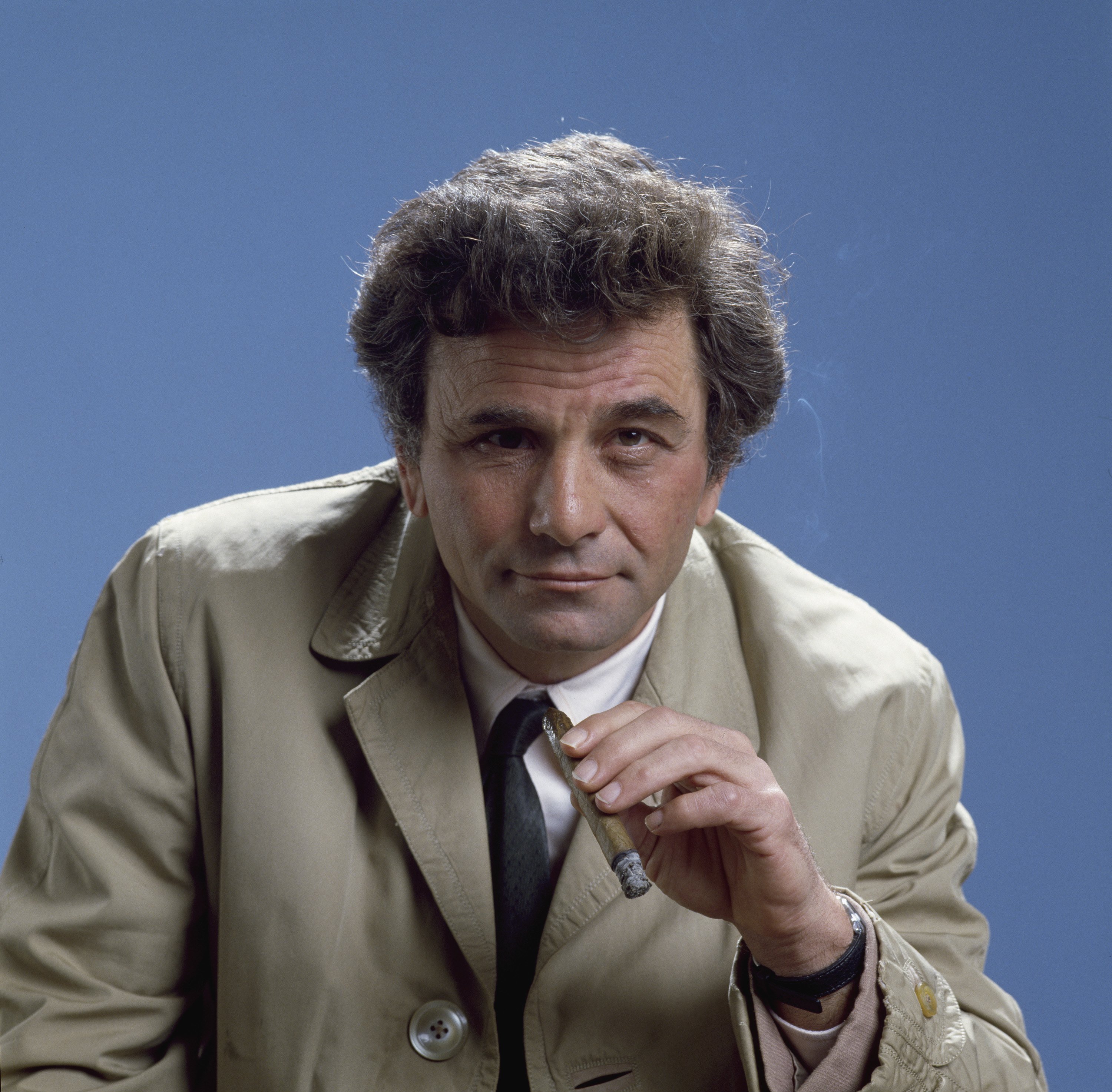 Patricia Heaton's been binge-watching 'Columbo,' and loving it
The actor and author tweeted recently that she's rediscovered Columbo, the wonderfully addictive 1970s detective series starring Peter Falk in the title role.
"I just made the fatal mistake of watching the #Columbo pilot on @peacockTV and now I fear I have to watch all ten seasons…it's like a drug… see you in a couple months…," she wrote.
The actor, who starred in her own bingeable show Everybody Loves Raymond as harried wife Debra Barone, wrote admiringly of the time warp one enters when viewing programs from 40 years or more ago.
"What's so cool about #columbo is of course the fabulous Peter Falk," she continued. "Also love seeing Los Angeles in late 60's -70's – positively primitive! And the guest stars!!! Everyone did that show!"
Heaton soon received tweets from other well-known fans of the series.
Elf actor James Caan replied to Heaton's tweet saying, "Is it possible to watch too much Columbo? (asking for a friend) End of tweet"
"I did a COLUMBO deep dive a few months ago," Family Guy producer David Zuckerman also replied. "One of TV's most fascinating and entertaining characters, and yes, a hit parade of guest stars. Pat McGoohan!! So fun."
Streaming service Peacock even got in on the conversation tweeting simply, "See you on the other side."
Peter Falk knew 'Columbo' would be a hit
For his part, the inimitable actor seemed to have known from the start (much like Columbo himself) that the series would be a hit, according to the show's creator William Link.
Link had met Falk, he told the Television Academy Foundation, when the actor was "just gaining a foothold as a young actor."
Falk, upon reading the script for the pilot episode titled "Prescription: Murder," knew he had to play the lead character: "'I'll kill to play that cop," Link recalled Falk saying. "Those were his exact words, I remember, 'kill to play that cop.' I thought about it and said, 'You know, he's got all the attributes. He's intelligent, he's funny, he's very New York. He could do it. He had it all, he was perfect. And he got better and better."
The parade of legendary guest stars who appeared on 'Columbo'
Heaton is right: the series hosted plenty of the top stars of the day including famed actors Vincent Price, Jack Cassidy, Leslie Nielsen, Leonard Nimoy, Don Ameche, Myrna Loy, Blythe Danner, and Dick Van Dyke.
Van Dyke, asked by a fan on Twitter whether his beard in the episode was real, replied, "That was, indeed, my real beard in the Colombo [sic] episode. Wore a fake one in the movie "Some Kind of Nut" very uncomfortable!"