Comedian Mike Epps Once Believed There Would Be No Kevin Hart if Katt Williams Hadn't 'Flipped Out'
Kevin Hart had plenty to say when Mike Epps claimed that Hart wouldn't have succeeded if it wasn't for Williams' alleged behavioral issues.
There was once some bad blood brewing between megastar comedian Kevin Hart and Mike Epps. In the past, Epps has made some unflattering remarks to the Jumanji actor. In one instance, he had even compared Hart to another comic in Katt Williams. But Hart didn't take too kindly to Epps' words and let Epps know it.
Why Kevin Hart once referred to Mike Epps as a sad individual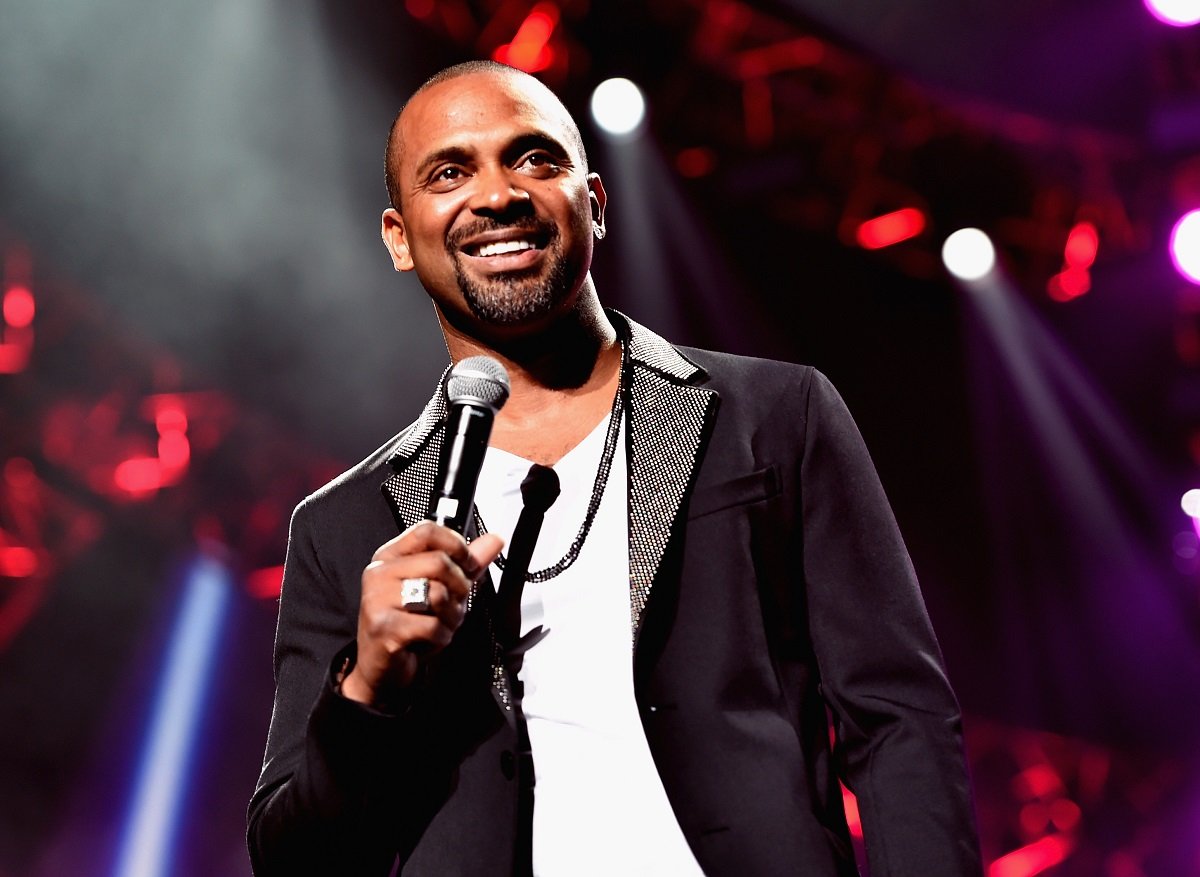 Kevin Hart and Mike Epps have been at each other's throats for quite a while now. The two have often exchanged numerous insults all over social media and beyond. But the feud has gone on so long, some might not know what the genesis of their conflict was.
Epps explained some of his issues regarding Hart in an interview with The Breakfast Club. While speaking to the radio hosts, Epps shared that he found Hart a bit too sensitive despite Hart's status.
"I just think, if you're in a position of power, you can't be a gatekeeper; you can't be the police; you can't act like a victim everytime. And people can have an opinion about you," he said. "Just because you're the CEO of something or if you have more than the next person, that doesn't mean that a person can't have an opinion about you. Everybody is not going to like you, and you can't be upset with everybody for not liking you."
Hart has shared that he's tried to end the conflict between the two several times. Still, Epps continued bashing the performer.
"All I can say is that you're a sad individual. I talked to you several times face to face in attempts to put the B.S behind us. I even reached out to you like a man and tried to get to the bottom of your bitterness. When will you realize that my success has nothing to do with you or your journey," Hart once said according to People.
Mike Epps believed there would be no Kevin Hart if it wasn't for Katt Williams
Mike Epps has shown that he holds the comedian Katt Williams in high regard. In the same interview with The Breakfast Clubs, he asserts how the comedian's antics haven't compromised Williams' starpower.
"Katt is a star," Epps said. "You can try to talk about him, talk about his habits or whatever people say he did. Everybody got some habits. Everybody done did something.
Mike Epps once added more fire to his feud with Kevin Hart years ago on Twitter. In the Tweet, Epps wrote that Hart wouldn't be as big as he was if it wasn't for Williams. Because of Williams' legal problems, some felt that the comedian had gone a bit crazy. This paved the way for Hart to take over.
"Man, if Katt Williams wouldn't have flipped out, it would be no Kevin Hart," Epps wrote.
But the barbs didn't stop there. Epps tweeted several derogatory comments aimed at the Ride Along star. This prompted Hart to retaliate with tweets of his own.
"I googled @TheRealMikeEpps just now & my computer said NOT RELEVANT ANYMORE," Hart posted in one tweet.
"Hey @TheRealMikeEpps look behind you….I'm about to past you twice….first KATT PASSED YOU NOW ME…" Hart continued.
Mike Epps would only put his feud aside with Kevin Hart on one condition
In an interview Epps had with Hot 97, the comedian discussed Kevin Hart's plans of making a Harlem Nights type film. The original movie, which came out in 1989, featured several prominent comedians like Richard Pryor, Red Foxx, and Eddie Murphy. Kevin Hart's new project would feature several of today's comedic heavy hitters.
"My dream is creating that Harlem Nights feel of film today," Hart said in an interview with Complex (via Hip-Hop Vibe.) Epps claimed that doing a Harlem Nights-esque project with Hart would be enough to put his differences aside with the multi-millionaire.
"That would actually be cool," Epps said about Hart's project. "With all the stuff going on right now, with all the racism stuff, it would be good to see a bunch of brothers come together and do something for the fans."