Comedian Mike Epps Will Be a Father Again! Who's His Wife, Kyra Epps?
Mike Epps is going to be a father again! The comedian and his wife, Kyra, recently shared that they are adding to the Epps tribe. Mike is a father of four from two previous relationships but is ecstatic about becoming a father for the fifth time. Kyra doesn't have any children but is a proud stepmother to Mike's four. This will be the couple's first child together.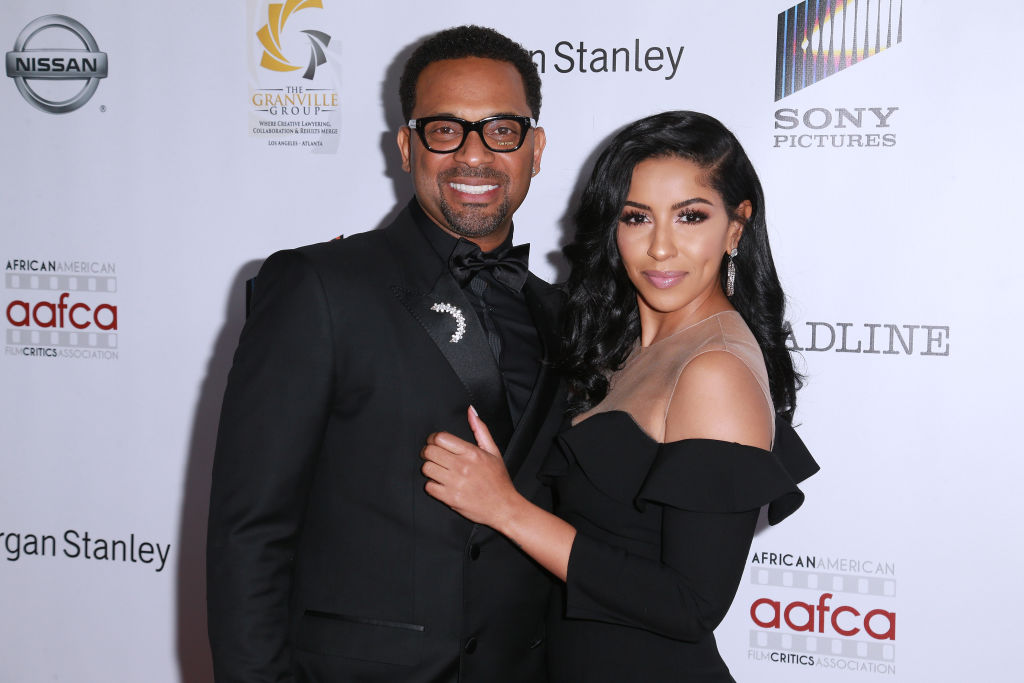 The couple wed over the summer after getting engaged last fall. They've shared their love for one another on their Instagram pages but with the exception of a joint appearance on The View, they haven't spoken much about their relationship. 
While Mike has spent the past 20+ years making popular comedy films and television appearances, Kyra has worked in entertainment and has built a successful career working behind the camera.
Mike Epps marries Kyra Epps
With 200 of their closest friends and family as witnesses, the comedian said "I Do" to his beautiful bride on June 23, 219 in a ceremony in Newport Beach, California. Their vow exchange took place against an ocean backdrop at the Resort at Pelican Hill. 
Kyra wore a Pedram Couture gown, complete with a 20-foot train and diamond headpiece with her hair pulled back into a sleek bun. The funnyman was dressed to impress in a custom Tom Ford tuxedo and Christian Louboutin shoes. 
Their wedding guest list was star-studded and included Snoop Dogg, T.I., Tiny and a performance by the legendary beatboxing Doug E. Fresh. For their first dance, the newlyweds slow danced to a song by The Whispers. 
Social media followers double-tapped quickly when the couple posted their stunning wedding photos on their Instagram pages.
Who is Kyra Epps?
While Mike has created a career through making people laugh, his new bride has her own Hollywood career working behind the scenes in production. Kyra currently works with the OWN network on the hit show, Iyanla Fix My Life. Prior to her work on OWN, she earned associate producer credits on shows like Paternity Court and Keke Palmer's Show, Just Keke. Kyra also served as the Executive Producer of BET's Social Media Awards, which she helped create with Mike.
Like her husband, she hails from the Midwest. She's a Chicago native who earned a bachelor's degree from the famed Columbia College. She also studied journalism in Costa Rica. In 2011, she hosted her own internet show, Kyra Ave. Her work has been warned her an NAACP Image Award as a producer on Fix My Life. 
She and Mike didn't spill many details about their relationship when they were dating. With the exception of a few Instagram posts they shared, not many details about their relationship were made public. It's said that they dated for about a year. Kyra announced their engagement in an Instagram post in September 2018. 
Over the weekend, Kyra announced that she and Mike are expecting their first child with a maternity photo. 
She revealed on Dec. 16 that she's currently 7 months pregnant. Mike shared the same photo as his wife and expressed his excitement. 
Congrats to the expecting couple!