Comedian Nikki Glaser 'Couldn't Listen' to Taylor Swift Anymore Until This Happened
Miss Americana kept Taylor Swift fans entertained in 2020. The Netflix documentary pulled back the curtain on Swift's step back from the spotlight, her Reputation tour, and the release of her 2019 album Lover. 
But for comedian Nikki Glaser, witnessing Miss Americana was a difficult experience. For some time after Miss Americana's release, Glaser couldn't listen to Swift's music anymore.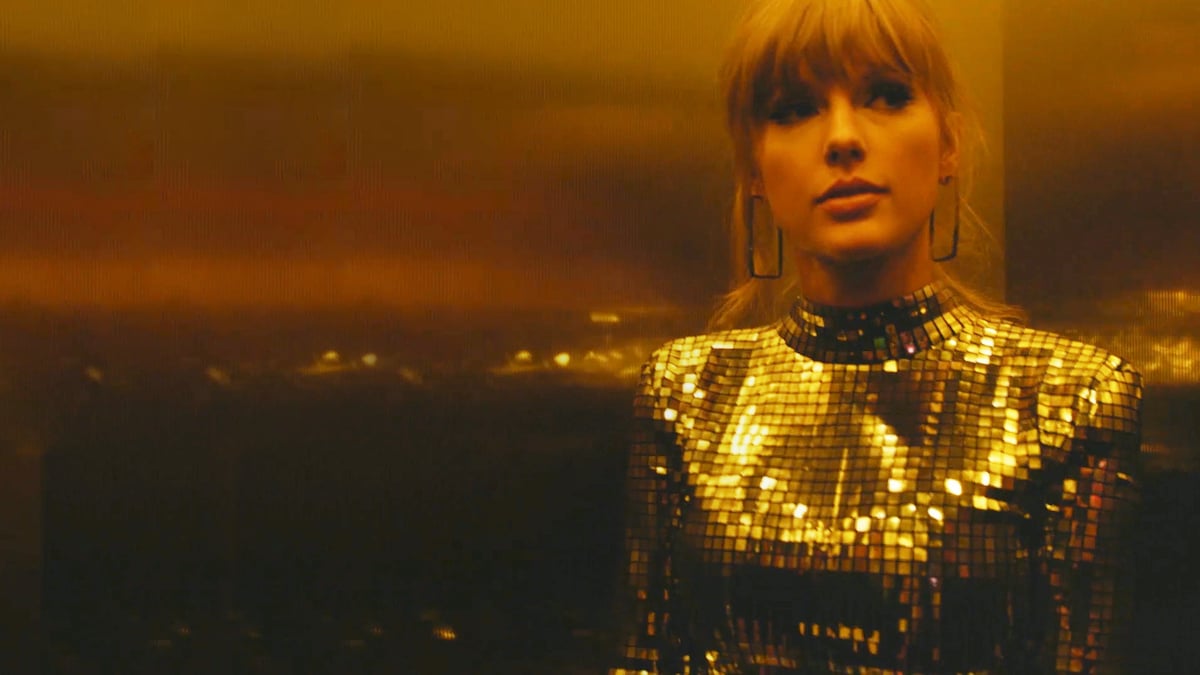 Nikki Glaser's cameo in 'Miss Americana'
Glaser has had a lengthy career in comedy. As such, she's said a few things that bother people.
"I was an idiot for so long doing standup comedy," Glaser admitted on the This Is Paris podcast. "I said the dumbest things [and] wanted to be Sarah Silverman more than I wanted to be myself." One of those comments was about Swift.
"I'm a huge Taylor Swift fan," Glaser admitted on the podcast. It was completely ironic when she was "watching the trailer for Miss Americana and [heard her] own voice in the trailer." 
Glaser's voice is in the cacophony of media noise in the trailer for Swift's documentary saying: "She's too skinny." Then, Swift says: "Nobody physically saw me for a year." Being tied to that moment had a significant impact on Glaser. 
Nikki Glaser couldn't listen to Taylor Swift's music because she was so embarrassed
After seeing the trailer, Glaser was sure Swift's fans would come after her. "I'm her biggest supporter; what the hell did I do?"
When Glaser made the comment used in the Miss Americana trailer, she was promoting a commercial she did for Orbit gum. "I'm mouthing off about Taylor Swift, who I worship [but happened to be] jealous of that day," Glaser explained in Paris Hilton's podcast.
"I was so upset because I listened to Taylor Swift every day incessantly," Glaser added. That made her period of not being able to listen to Swift's music even harder. "She [couldn't] comfort me through this pain of having hurt her." 
Unsure of how to process what she did, Glaser wrote Swift an apology. Her agents advised against it, but Glaser took it upon herself to address her comment on Instagram. 
Taylor Swift sends 'a massive hug' to Nikki Glaser
In January 2020, Glaser took to Instagram to apologize to Swift for her comments about her figure.
"I love @taylorswift," the comedian started. "Unfortunately, I am featured in her new documentary as part of a montage of a*s hats saying mean things about her, which is used to explain why she felt the need to escape from the spotlight for a year."
Glaser talked about her obsession with Swift's music and explained where the sound bite came from. "This quote should be used as an example of 'projection' in PSYCH101 textbooks," she continued, elaborating on her battles with eating disorders. 
RELATED: Taylor Swift Wrote This 'folklore' Song for Her Fans
"I really have no need to post this other than to apologize to someone who seriously means SO much to me," Glaser added. "I only got a couple death threats from die-hard Swift fans, which as one myself, I totally get." 
Glaser concluded with a joke: "I just hope this somehow gets to her so she knows I'm sorry for any pain I caused her and that I'd love to be her friend someday (when I start modeling) and tell her how much her music has influenced my life and comedy."
Sending that apology to Swift granted Glaser peace. As it turns out, Glaser's apology worked. Swift saw it and replied, writing back "something really nice and she was forgiving and gracious," according to Glaser. That was the closure Glaser needed to listen to Swift's music again.