Comedian Sarah Cooper Reveals Why She Launched Her Hilarious Viral Trump Videos
Comedian Sarah Cooper reveals why she started her hilarious Donald Trump parody videos.
Comedian Sarah Cooper has found a captivating and comedic way to parody President Donald Trump using his own audio.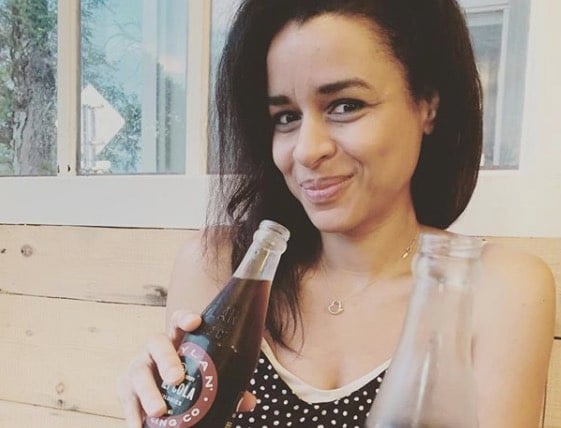 Her viral videos took off with meteoric strength featuring Cooper acting out daily audio from Trump using exaggerated expressions. Her first video, "How to Medical," hit as the country was being slapped with a pandemic. Trump suggested that coronavirus could possibly be treated with an ultraviolet light or even disinfectant. The video ended up attracting 18 million views on Twitter.
She told the Los Angeles Times why she started doing the videos that seem to be bringing some sense of levity to a dark time for most Americans. "When Trump started doing those daily briefings and being confronted with how incompetent he is and how out of his element he is, I was just reminded of being in the corporate world and seeing people BS-ing through a meeting, making their coworkers think they know things when they really have no idea what they're talking about,"  she said.
She wanted to call him out
Cooper said no one was calling Trump out during his term in office. "It seems like we've been gaslighted for three-and-a-half years. Now he's saying ridiculous things that make no sense, but people are nodding and no one is calling him out. That frustration is part of the reason why I wanted to do something like this," she told the LA Times.
Trump is widely parodied. Alec Baldwin has secured his position as the "tweeter in chief" on Saturday Night Live. Other comedians have taken a stab at Trump parodies too. But Cooper shared that the world needed something even more absurd.
"Because we're so used to really great Donald Trump impressions, it's like we needed something different—we needed something a little bit more absurd. And it is absurd to hear Trump's voice coming out of my mouth," she said, Newsweek reports. "We know that he is not a fan of women who challenge him, so I think there is something refreshing about a woman challenging him, or a woman making fun of him in this way."
She's the perfect observer of human behavior
Cooper shares her videos on a number of social media platforms but got into TikTok during the quarantine. "My nephew introduced me to it last summer, and then I just put it away," Cooper said. Like many people in quarantine, Cooper found she had extra time on her hands. "I said, you know what? I'm going to figure it out," she told The Daily Beast. "I'm going to figure this out—this TikTok you kids are doing."
"The thing about Trump that I noticed in these daily press briefings was that he has no idea what he's talking about, and he can talk for so long about anything," she added. And, "I think it was just fun for me, being so opposite from who Trump is but being able to say what he's saying—and really pointing out the fact that I could never get away with talking like this. That was kind of what was really intriguing to me."