'Coming 2 America' Star Eddie Murphy Recalls His First Time Meeting Richard Pryor
Eddie Murphy is widely regarded as one of the greatest comedians of all time. His work in hit films such as Coming to America, Dr. Dolittle, Beverly Hills Cop, and more have solidified him as a legend. 
As great as Murphy is, the Coming 2 America star often states that he considers Richard Pryor to be even better than him. Murphy idolized him growing up, and Pryor was a major influence on Murphy's comedic style.
When Murphy first got the chance to meet Pryor, he could hardly contain himself. The two had a wonderful exchange, and Murphy even managed to get Pryor to listen to one of his comedy albums. Pryor was so impressed by his work that he did a favor for Murphy that he'll never forget. 
Eddie Murphy met Richard Pryor while on an airplane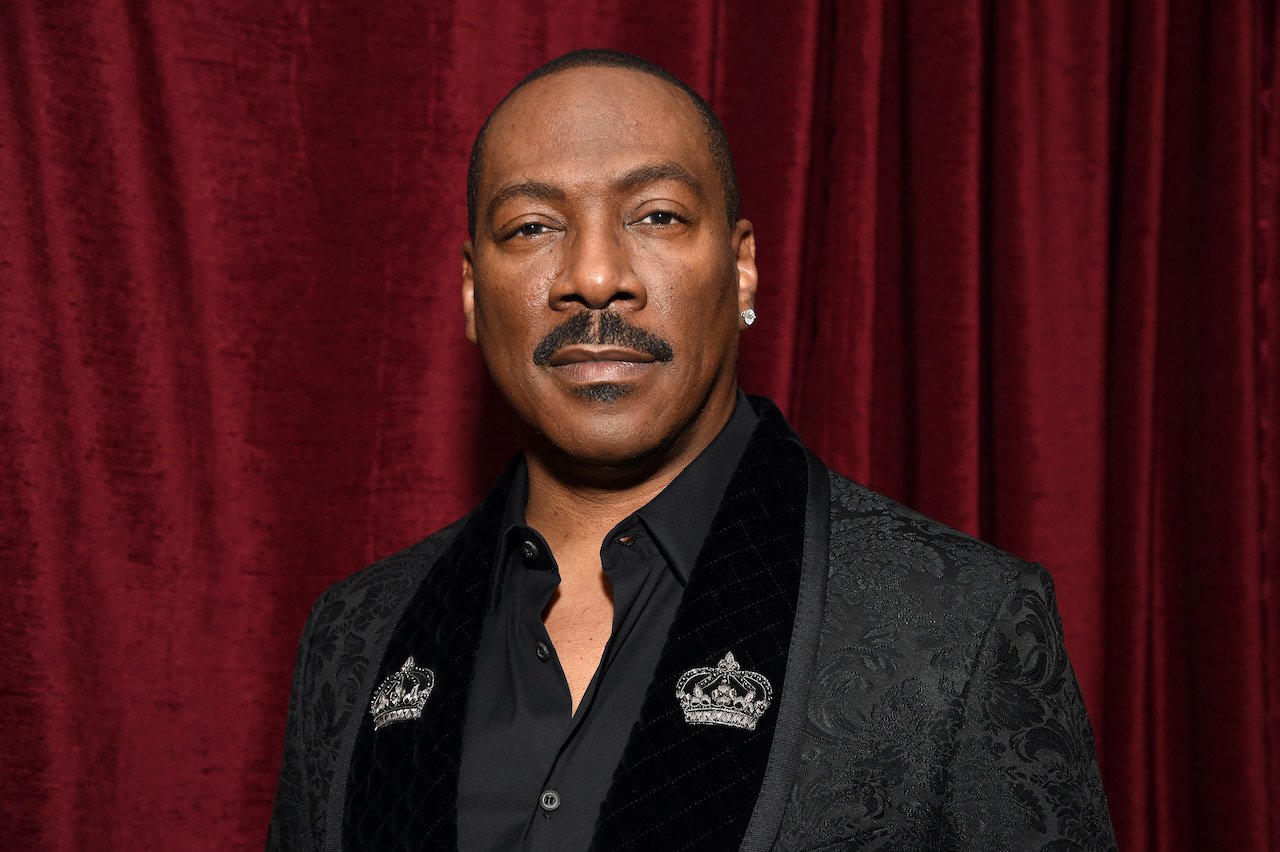 Murphy recalled his first interaction with Pryor during a recent interview with James Corden. According to Murphy, the two met on a random flight from Atlanta to Los Angeles. 
"I had been on Saturday Night Live for a year, and I met him on the way from Atlanta to L.A.," Murphy said. "He was on the plane. And he was aware of me, but I wasn't like a big hot sh*t yet. He was Richard."
On the flight, the two connected over the art of comedy. Murphy even managed to overcome his fandom and got Pryor to listen to his comedy album. 
"So I had a copy of my album, my first comedy album," Murphy said. "I went over and I gave it, I said, 'Mr. Pryor, I'm Eddie, will you listen to my CD?' He said, 'Oh yeah, I know who you are. I gave him my record … he put the cassette in, put on the headphones, I was sitting behind him watching him listen to my record. That was my first time meeting him."
Richard Pryor loved Eddie Murphy's work
After handing him the album, Murphy listened in to see what Pryor thought of his work. To his enjoyment, he could hear Pryor cracking up a few rows ahead of him. Murphy was beyond excited to see that Pryor enjoyed his jokes. 
"I was like, a couple of seats behind him," Murphy confirmed. "And Richard was going [imitates Pryor's laugh]. That's Richard Pryor's weird laugh [imitates Pryor's laugh]. I was in the back like, [shrieks]."
He offered Eddie Murphy a free ride to his hotel 
Once the plane landed, Murphy and Pryor reconnected. Pryor was so moved by Murphy's talent that he ended up offering Murphy a free ride to his hotel courtesy of his personal driver. 
"Afterwards, when the plane landed … his driver met him at the airport with his car," Murphy recalled. "He said, 'Which way you going?' … He said, 'Let me give you a lift,' and he drove me to the hotel I was staying at. That's the way I met my idol, like that."
Murphy's latest work, Coming 2 America, is available for streaming on Amazon Prime Video.