'Coming to America': Eddie Murphy Says Paramount Forced Him to Cast a White Actor in the Movie
Coming to America is one of the most beloved Eddie Murphy movies of all time. The comedian was king of the box office in the 1980s, and his film was unlike anything people had ever seen before.
The actor starred as Prince Akeem, the crowned prince of the fictional African country, Zamunda. Trying to evade his arranged marriage, Akeem and his best friend, Semmi (Arsenio Hall), head to Queens, New York, searching for true love.
Upon his arrival, Akeem has an instant connection with Lisa McDowell (Shari Headley), whose family runs the fast-food restaurant McDowell's. However, Akeem's determination to hide his royal status so that she can get to know who he really is leads to some chaotic moments.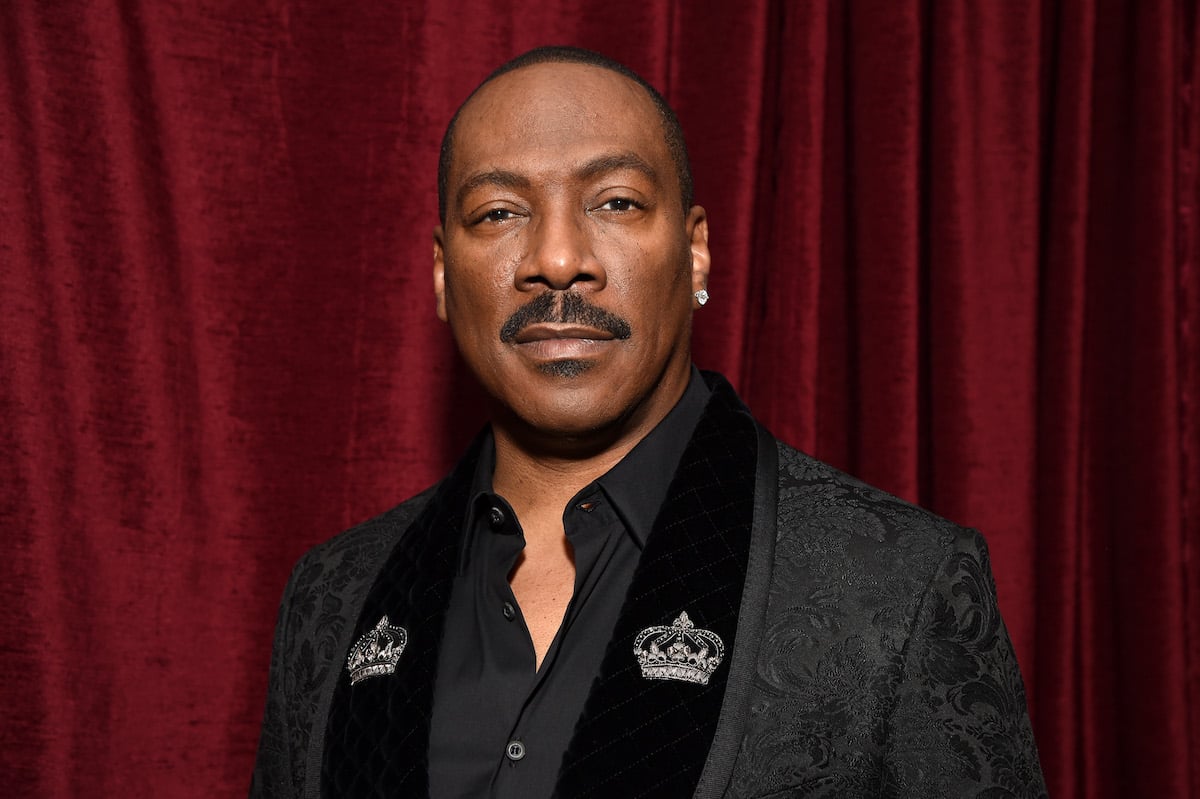 How much money did Eddie Murphy earn for 'Coming to America'?
Coming to America was an original idea from Muphy. Not only did he co-write the screenplay he also portrayed Prince Akeem, Randy Watson, the lead singer of the soul band, Sexual Chocolate, Clarence, the surly owner of the barbershop in Queens, and Saul, a Jewish barbershop customer.
For his work in the film, Murphy earned a salary of $8 million. He also earned 15% of film rentals. We're sure the actor's salary is even larger for the film's sequel.
Where can you watch the 'Coming to America' sequel 'Coming 2 America'?
Though Coming 2 America was originally supposed to head to theathers through Paramount Pictures, amid the coronavirus (COVID-19) pandemic, plans have changed.
Written by Black-ish creator Kenya Barris, the new film expands the world of Zamunda. Set 30 years after the original film, Prince Akeem is set to become the King of Zamunda following the death of his father. However, amid his transition and a tensive rivalry with General Izzi (Weasley Snipes), Akeem discovers a son he never knew.
He decides to return to America to honor his father's dying wishes to get his son, Lavelle (Jermaine Fowler), and groom him into the role of the crown prince.
Coming 2 America will be released on Amazon Prime Video on March 5, 2021.
Eddie Murphy says Paramount forced him to cast a white actor in 'Coming to America'
Before Black Panther, Coming to America was one of the most successful Black-cast films of all time. However, in the late '80s, Hollywood wasn't sure what to do with that. Now, Murphy is revealing that Paramount Pictures forced him to cast a white actor in the movie to make white audiences "more comfortable." As a result, Louie Anderson, who played Maurice, a worker at McDowell's was cast in the movie.
"I love Louie, but I think we were forced to put Louie in it," Hall explained on  Jimmy Kimmel Live! "We were forced to put in a white person." Murphy added. "They were like, 'There has to be a white person in the movie.' I was like, 'What?' So who was the funniest white guy around? We knew Louie was cool, so that's how Louie got in the movie."
Anderson reprises his role in Coming 2 America.