'Community' Had a Subtle, Longrunning Joke About 1998 Comedy 'Beetlejuice'
Community is one of the most popular NBC sitcoms to ever run on the network. A cult-classic comedy, Community featured a star-studded cast of favorites, including Joel McHale, Gillian Jacobs, Yvette Nicole Brown, and Alison Brie.
The show received acclaim from critics for its acting and writing, and although it went off the air several years ago, many fans still turn to the series for amusement and entertainment. Recently, a video went viral on TikTok, a clip that pointed out the clever way that Community paid homage to another cult classic piece of entertainment. 
When did 'Community' run on television?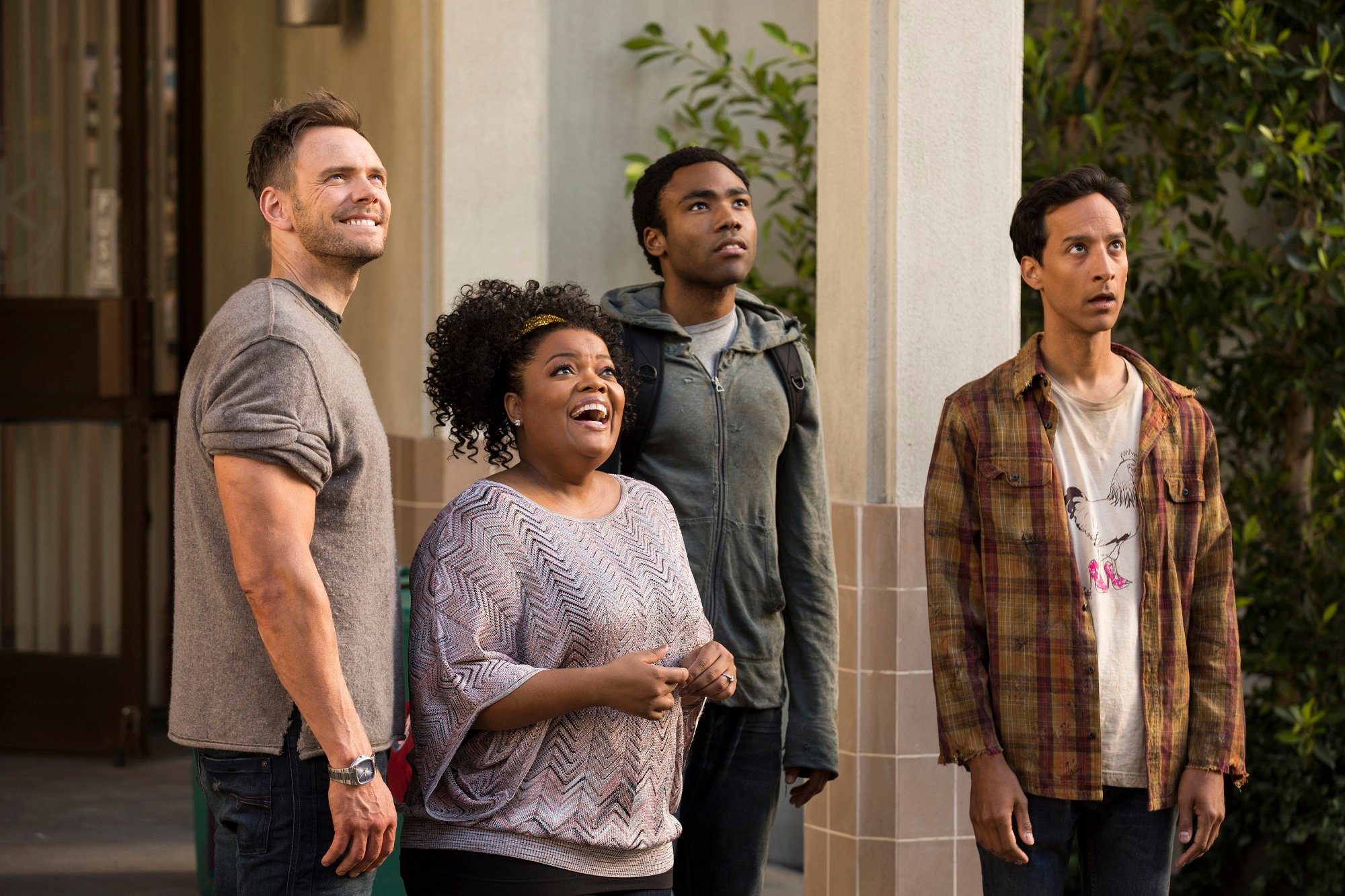 Community debuted on NBC in September 2009. The show is set at a fictional community college in the Colorado town of Greendale. Featuring an ensemble cast, Community is a comedy that makes heavy use of meta-humor and pop culture references that fans of all ages can appreciate.
Community quickly developed a cult following. After a while, critics took notice of the show as well, and during its run, the series was nominated for several Primetime Emmy Awards and received the Critics' Choice Television Award for Best Comedy Series in 2012.
Community left NBC in 2014 but returned for a final season on Yahoo! Screen in the spring/summer of 2015. In recent years, there has been a resurgence of interest in the series, and a few eagle-eyed viewers have managed to find new and exciting things to enjoy about Community.
What is the subtle 'Beetlejuice' reference featured in 'Community'?
Recently, a TikTok user named @pxzflow shared a video paying homage to the way that the writers of Community were able to give a clever nod to the movie Beetlejuice– a joke that took a full three seasons to set up. "Send every community writer to the hall of fame #fypシ #community #netflix #dannypudi #easteregg," the video is captioned. The TikTok user went on to share a series of scenes from the first three seasons of Community, noting in the video that "If you've ever seen 'Beetlejuice,' you know the saying 'Beetlejuice' three times will summon him," the user said. 
He then went on to show three specific scenes in the first three seasons where a character uses the name "Beetlejuice" in some capacity, whether it is trying to remember another character's name or comparing someone's outfit to the character of Beetlejuice himself. Finally, in Season 3, after the third reference to the movie Beetlejuice, someone dressed as the character from the 1998 film can be seen walking in the background – just as if he had been summoned.
'Beetlejuice' is a cult-classic 1998 film
As many pop culture fans know, Beetlejuice is one of Tim Burton's most popular films. Released in 1998, Beetlejuice tells the story of a recently deceased couple, played by Alec Baldwin and Geena Davis, who become ghosts in their former home. The two accidentally summon the spirit of Betelgeuse, spelled "Beetlejuice," an obnoxious and over-the-top spirit, who is intent on scaring away the new family who lives in the house.
Beetlejuice became a cult classic, thanks in part to the hilarious and committed performance delivered by Michael Keaton as Beetlejuice. The film also helped to introduce many viewers to Burton's signature dark styling, and received praise for makeup and acting. Over the years, Beetlejuice has spawned a host of spinoffs, including an animated TV series and a stage musical. It seems as though the writers of Community were inspired by the charms of Beetlejuice as well.