Connie Britton Pointed out a 'Much More Subtle Aspect of Misogyny' That's Prevalent in Hollywood
Actor Connie Britton thinks the MeToo movement made significant progress in giving voices to unheard women. But she also believes a small part of the still prevalent problem it took on is harder to look at. The Friday Night Lights star broke down a "more subtle aspect of misogyny" that's less talked about. And as she points out, that aspect quietly impacts many female friendships, especially in Hollywood.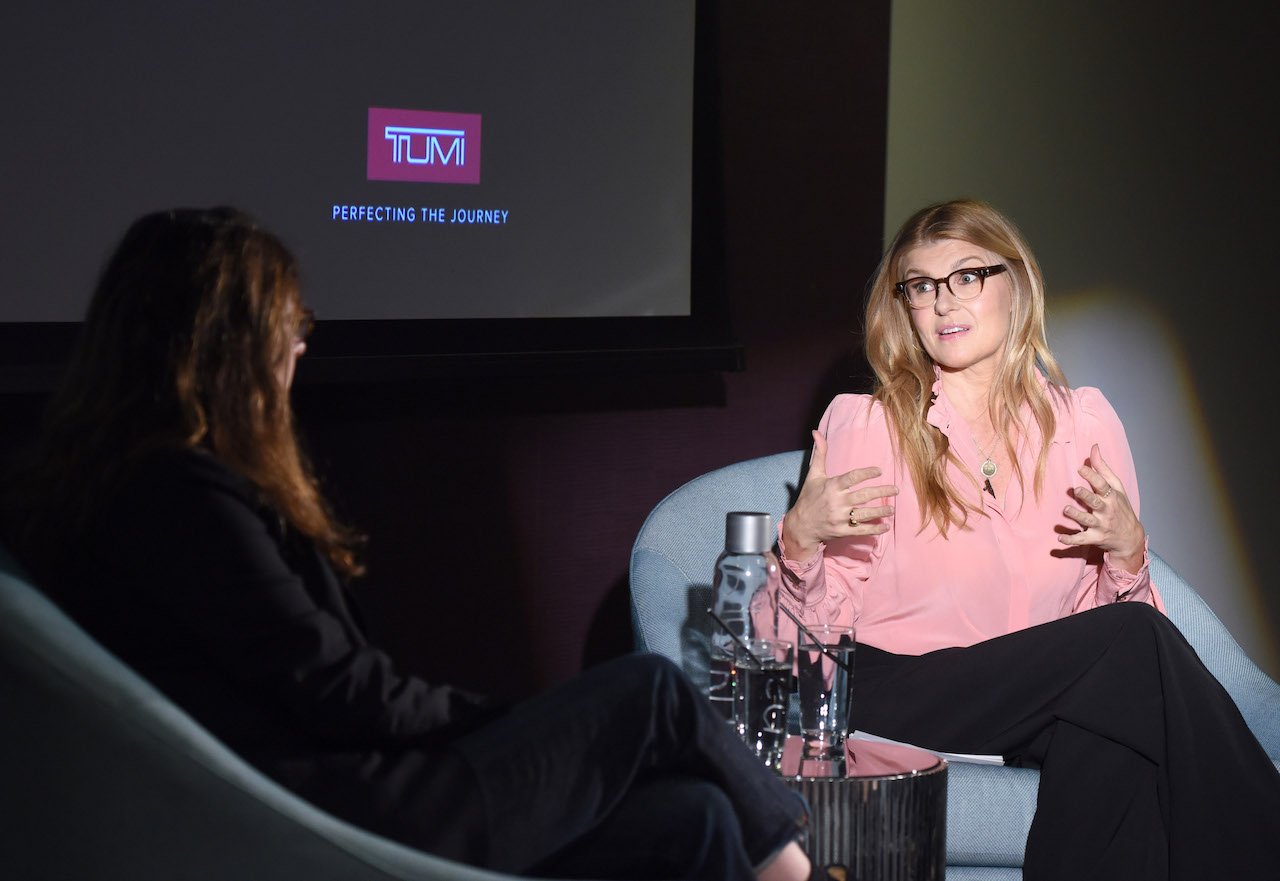 Connie Britton said a 'subtle aspect of misogyny' is when women take each other down
In 2021, Britton spoke to Hemispheres magazine about her role on HBO's The White Lotus. She specifically talked about a scene where her character, a successful businesswoman, confronts another woman, a fledgling writer, for authoring an unflattering story about her.
"… In the last few years, with the MeToo movement and all of this really important progress and vocalizing that we've been doing as women," Britton explained, "I think the part that's harder to look at and much less discussed is when women take down women."
She added, "That is a much more subtle aspect of misogyny."
Britton pointed out that women can hold misogynistic views that cause them to feel negative things about themselves and other women, such as saying, "I'm not like other women," as if it were wrong to be so. But it's usually a much less scrutinized part of the overall problem.
Connie Britton: 'Even women start to believe that we shouldn't ask for more
According to Britton, the "cultural phenomenon" is a product of society. "I think to some degree when you are coming up in a culture that is telling women that they are a certain thing, and keeping them at a certain level," she said to Hemispheres, "that even women start to believe that we shouldn't ask for more, and we don't deserve more."
Those feelings can create a poor self-image and the perfect environment for rivalrous or negative feelings about others. But Britton thinks that problems are all rooted in the same issue — inequality.
"… I think that too is ingrained in this deeper issue of women not having equality, and equity, and that we don't even expect it for ourselves," she said.
"We, as women, can have certain points of view about what we have a right to ask for, even when we're thinking of ourselves as being empowered," she elaborated. "It's just this crazy conflicting notion, and it's very deeply subconscious."
Connie Britton said she's grateful for her 'incredible female friendships'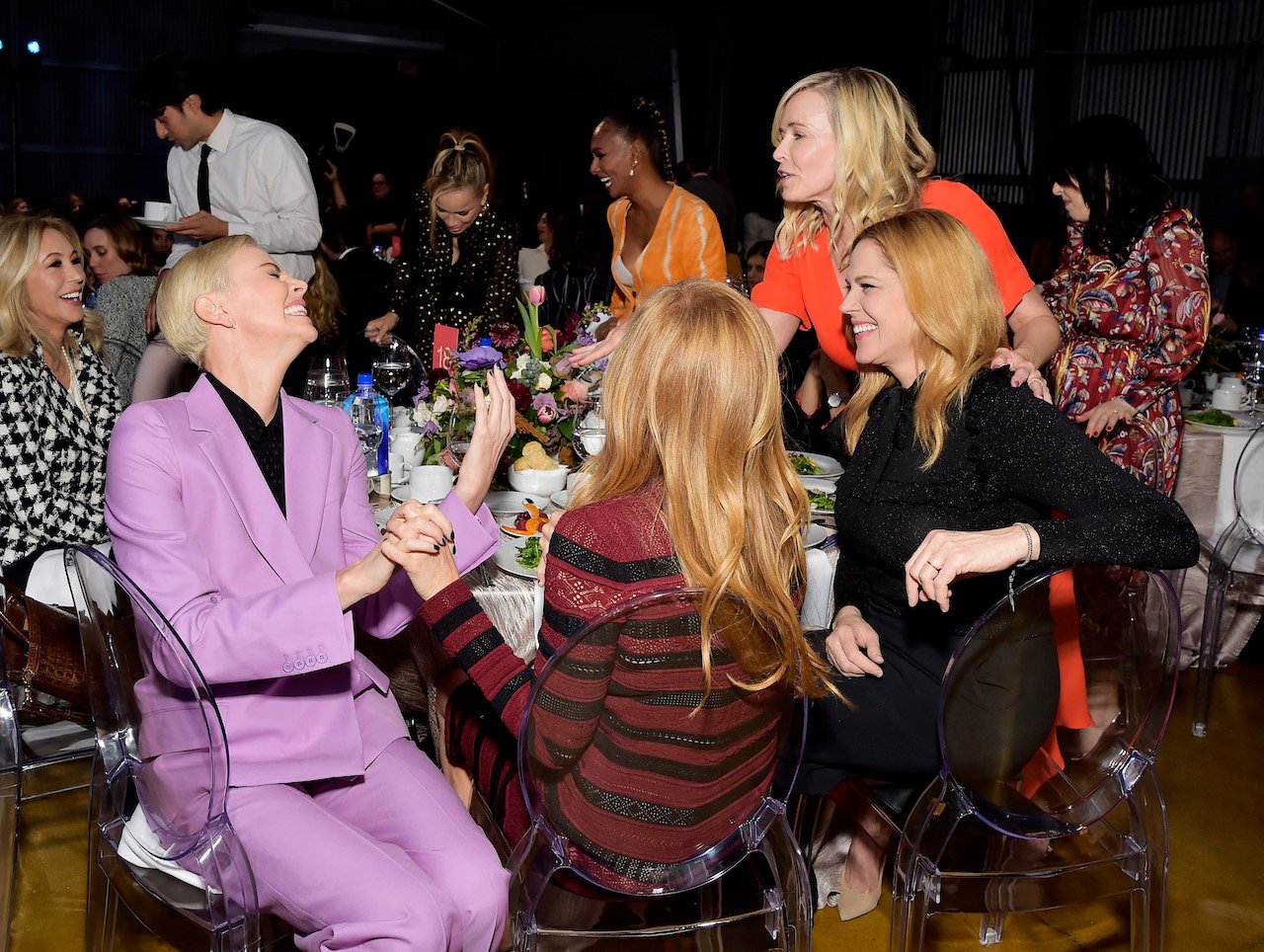 Britton told Hemispheres she's been fortunate in finding friends in her line of work. "I'm really lucky because I have the most incredible female friendships and support system," she shared. "But particularly in Hollywood, you hear all the time about women stabbing each other in the back or not supporting each other."
Her friends include big names like Julia Roberts and Chelsea Handler. But also Jennifer Coolidge, who she spent time with after the two starred together in The White Lotus.
In the end, she said everyone should have empathy for each other instead of trying to take one another down. "… Honestly, we are all products of this culture that is just centuries of deeply ingrained tradition," she said. "Everybody has their own experience of what that is to them and how they've had to learn to function in the world."
RELATED: Connie Britton Once Said Southern Women Are the Funniest She's Known