Connie Britton Thinks a 'Friday Night Lights' Reboot Would Be 'Just Odd'
Friday Night Lights was added back to the Netflix catalog on August 1. The return of the famed series has fans thrilled. Now, they can relive all of the drama and glory of Dillon, Texas, on-demand. The return of the series has reignited interest in a potential reboot, too. At least one of the show's stars isn't into the idea, though. Connie Britton, who spent five seasons playing Tami Taylor, said she thinks a reboot would be "sort of odd." 
How long would it take to binge-watch 'Friday Night Lights'?
While Friday Night Lights is a beloved series, it didn't have a traditional success story. Fans had to save the series from cancelation after its second season, and NBC pulled the plug on the show after only five seasons. All told, Friday Night Lights had just 76 episodes in total. 
Because the show was relatively short-lived, it won't take long for fans to relive the series in all its glory. According to Binge Clock, it would only take three days and four hours to watch the series from start to finish. That's substantially less time than it would take to being other popular dramas. Fans would need more than two weeks to catch up on ABC's famed series, Grey's Anatomy.
Connie Britton thinks a reboot of 'Friday Night Lights' would be "sort of odd"
A reboot of the series doesn't seem to be in the works. While NBC or a streaming service could replicate the story with a brand new cast at a brand new school, Britton doesn't think it's a great idea. She seems to believe they have done the story, and any additional incarnation would feel forced. She told the Entertainment Tonight, " I would think that would be sort of odd," when asked about a potential reboot.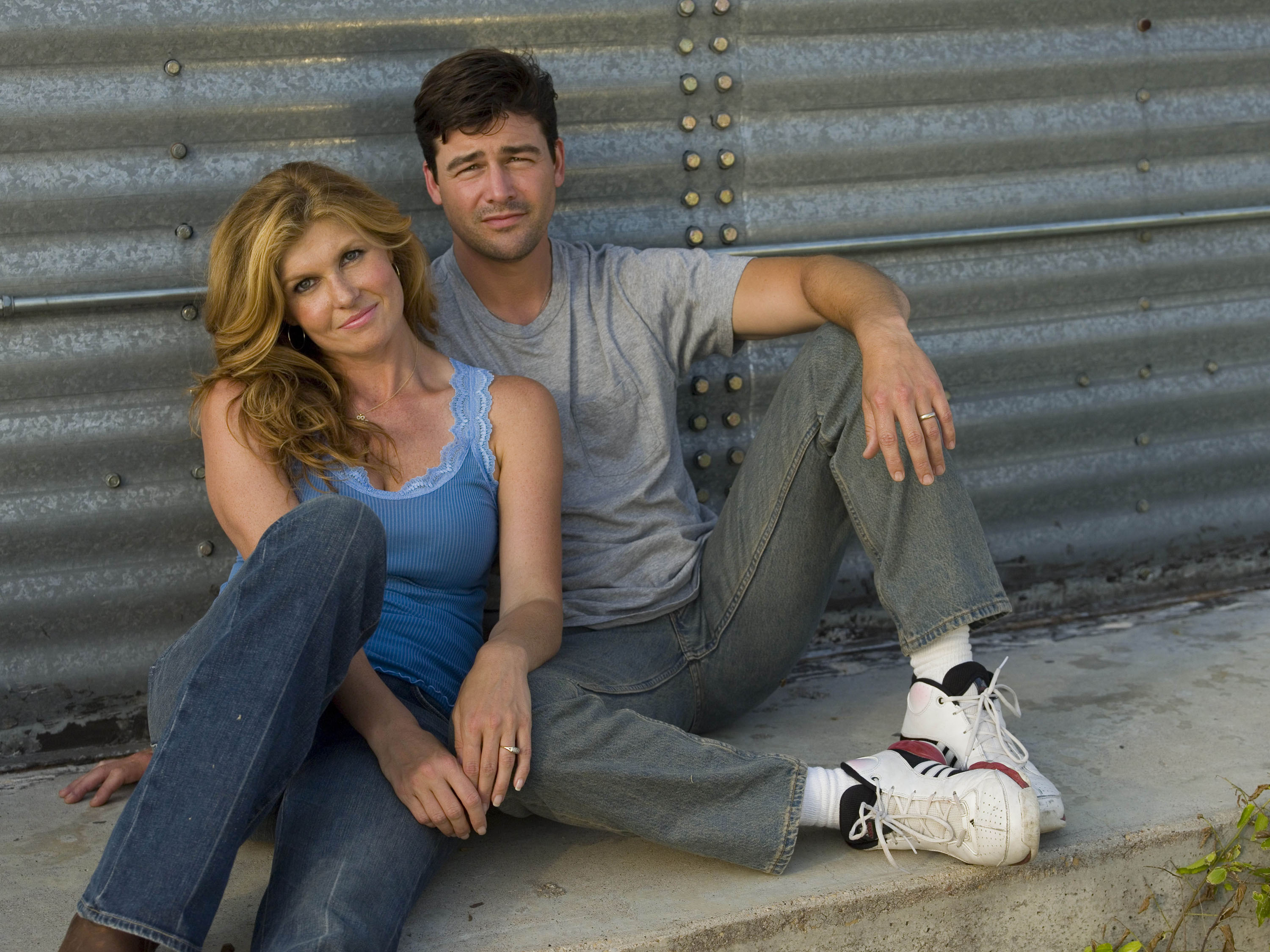 Britton isn't counting out reuniting with the cast, though. Britton said she's totally into the idea of doing a cast reunion. She mentioned the potential reunion during the same July 2021 interview with Entertainment Tonight. While Britton didn't go into how that would work, perhaps she imagines a setup similar to the Friends reunion special, "The One Where They Get Back Together," that drew audiences to HBO Max in May 2021. 
Michael B. Jordan remembers his time on the series fondly 
If Britton is into the idea of reuniting with the cast for a reunion special, she's probably not alone. Michael B. Jordan, who starred in the show as Vince Howard, would probably be into it, too. He appeared in the fourth and fifth seasons. While Jordan has taken on much higher profile roles, he still remembers his old castmates fondly. 
During a 2018 interview with Hot 97, Jordan spoke kindly about Kyle Chandler, Britton, and other cast members. When asked about his on-screen coach, he had nothing but great things to say. Jordan said, "Kyle Chandler is everything you think he is. And Connie Britton is amazing, too. The whole entire cast is really, really great people, and the show itself is one big family. Peter Berg has created a system that's just like an actor's playground." Chandler spent five seasons playing Eric Taylor, Dillon's football coach. 
While Jordan didn't go into detail about the potential of returning, even for a one-off reunion, it sounds like it's a possibility. Other cast members have spoken positively about their time on the show, too. Still, there are no plans to reunite the cast at this time.