Content to Convince Your Friends and Family to Stan WayV
If you want to bring joy and chaos into your life, stanning WayV is the way to go. The group is a sub-unit of SM Entertainment's NCT and debuted in 2019. Kun, Ten, Lucas, WinWin, Xiaojun, Hendery, and Yangyang just released their first studio album Awaken the World, making it the perfect time to convince everyone else in your life to stan the group.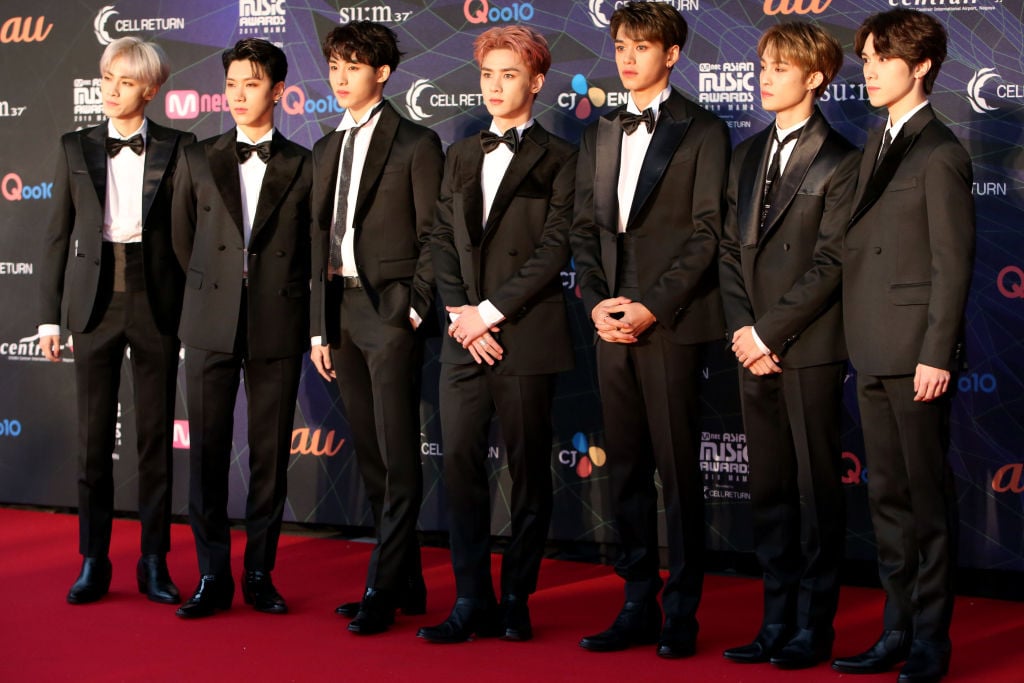 The 'Take Off' music video is a great place to start
WayV debuted on Jan. 17, 2019 with their first digital EP, The Vision. A Chinese version of NCT 127's "Regular" served as WayV's first lead single. A few months later on May 9, 2019, the septet released an EP titled Take Off with a lead single by the same name.
The music video for the song "Take Off" is a great starting point for introducing someone to WayV. In a way, it feels more like a debut than "Regular" and grabs viewers' attention from the start.
RELATED: WayV Wins Best New Asian Artist and Performs at 2019 MAMA
Watch WayV's performance from the 2019 Mnet Asian Music Awards
At 2019 MAMA, WayV took home the award for Best New Asian Artist and performed their songs "Moonwalk" and "Take Off." Wearing black stealth suits, WayV stole the show with their performance and demonstrated just how talented of a group they are. Because there is limited concert footage of the group available, the MAMA performance is great content to show someone WayV's talent when performing live.
Follow the members on Instagram
All of the band members except for WinWin have public Instagram accounts. They all recently adopted three adorable pets: Louis a Siamese kitten, Leon an Abyssinian kitten, and Bella a Beagle puppy.
For cute pet content, the members post about Louis, Bella, and Leon often. The members also frequently hold Instagram Lives to communicate with fans, and hilarious chaos is almost always present when the members crash each other's Instagram Lives.
Show friends and family WayV's workout video
In April 2020, WayV released a video titled "Let's Workout Together!" on their YouTube channel. They posted the video to give people quarantining at home due to the coronavirus (COVID-19) pandemic a chance to workout.
"At home to help you stay healthy, now you see this we've prepared? We'll let you know how to stretch. We're also giving you exercise tips," Kun told viewers.
Immediately after introducing the video, the members began bickering over the best way to exercise. Ten wanted to warm up, workout, and then stretch while Xiaojun thought it was best to stretch before working out to prevent injuries. This chaos continued throughout the video, and it helps give those unfamiliar with WayV more insight into their personalities.
The group just released 'Turn Back Time'
On June 9, 2020, WayV released Awaken the World, their first full-length album. "Turn Back Time" is the album's lead single, and the song's music video has over 16 million views to date.
The band released a dance practice video for "Turn Back Time" on June 20, 2020. In the video, the members of WayV are in relaxed workout gear without the intense production of the song's music video. Because of this, viewers can pay more attention to the choreography itself.