'Conversations With Friends' Filming Locations Set the Tone for the Hulu Series' Sun-drenched Settings and Steamy Sex Scenes
Hulu seems to have found its niche with adaptations such as Nine Perfect Strangers doing well on the service. Following the success of the series Normal People, the streamer has moved forward with another adaptation of Sally Rooney's novel, Conversations with Friends.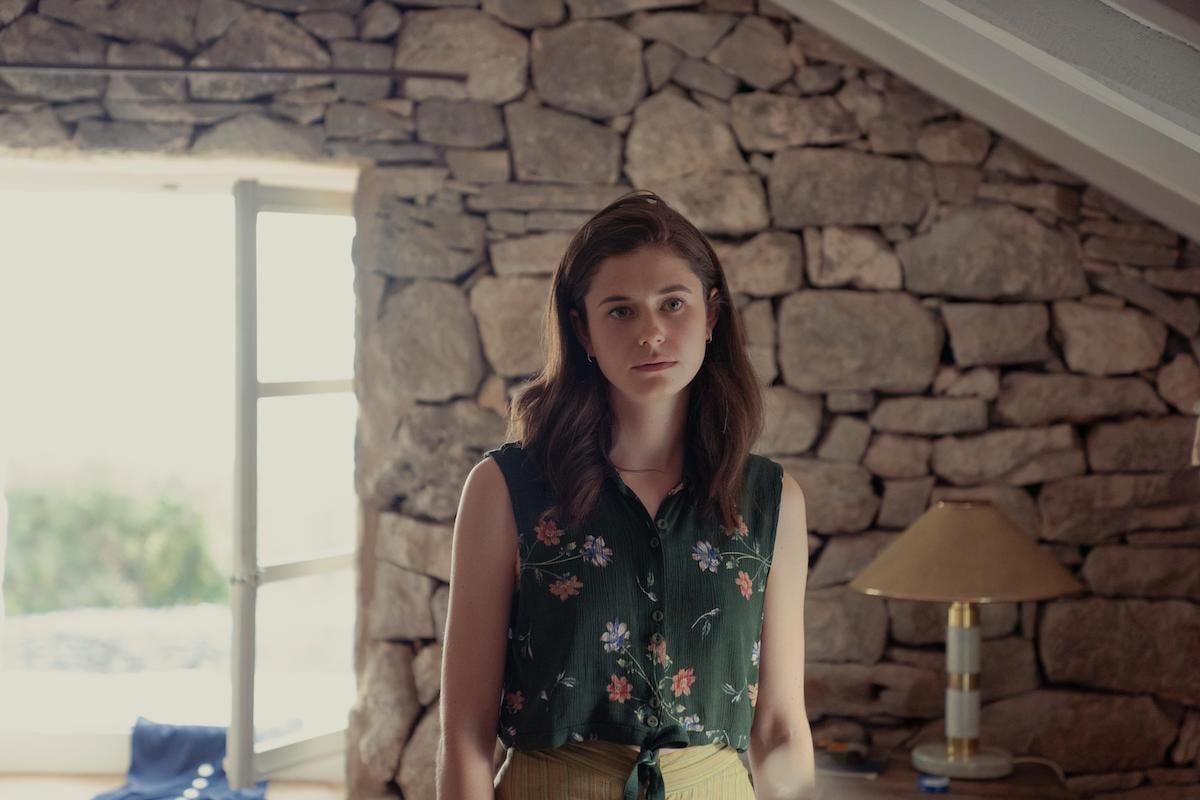 The show features intriguing storylines and themes but none as much as the steamy sex scenes. Its filming locations might have something to do with the sex scenes as they set the tone for the series' sundrenched setting and other-worldly sex scenes.
The show's premise
Conversations with Friends centers around Frances, a sharp college student doing her best to navigate her web of relationships. Her current best friend Bobbi is also her former lover. The duo who live in Dublin are set to perform spoken word poetry when they meet an older brilliant writer named Melissa.
Melissa becomes enamored with the pair and immediately takes to them. Melissa has an actor husband, Nick, who instantly forms a connection with Frances, thus complicating Frances's love life even further. Frances and Bobbi spend a lot of time with Melissa and Nick, deepening Nick's illicit affair with Frances.
On the other hand, Bobbi and Melissa start flirting openly, and the new relationships test Bobbi and Frances's friendship forcing Frances to rethink her sense of self and friendship. Although many have compared Conversations with Friends to Normal People, the shows are utterly different.
It's easy to see how they can get confused for one another as both shows are about young people in Dublin learning to navigate the complexities of adult relationships. Additionally, Lenny Abrahamson, who directed the Emmy-nominated series Normal People, is also set to direct some episodes of Conversations with Friends. Alice Birch, who was also a writer on Normal People, is listed as one of the writers of the new series.
'Conversations with Friends' was filmed in three locations
Conversations with Friends had three filming locations, which may explain the sundrenched mood and steamy sex scenes. According to CN Traveler, Dublin was the main location and is featured several times, from the characters' homes to the college where Frances and Bobbi are students, and where most of the sex scenes occur.
The second setting is in Belfast, with the site noting that the series used much of Belfast to fill in scenes. Croatia happens to be the final filming location when Melissa invites Frances and Bobbi on vacation to the picturesque destination.
The cast of 'Conversation with Friends'
The miniseries stars Alison Oliver as Frances, Joe Alwyn as Nick, Sasha Lane as Bobbi, and Jemma Kirk as Melissa. The series is Oliver's first acting gig, having learned about landing the role after graduating from drama school.
If Lane looks recognizable, it's because she appeared in the MCU series Loki playing Hunter C-20. Before that, she appeared alongside Riley Keough and Shia LaBeouf in American Honey. She has also appeared in Hell Boy, The Miseducation of Cameron, and Hearts Beat Louder.
Kirke found success when she appeared in Girls alongside Lena Dunham from 2011 to 2017, playing Jess Johansson. She held supporting roles in The Little Hours and Ava's Possessions and has appeared in several music videos, including "Dusk till Dawn" by Zayn Malik and Sia and "Got to Get a Grip" by Mick Jagger.
Alwyn has the most extensive career out of all his castmates, starting in 2015 with a leading role in Billy Lynn's Long Halftime Walk. Alwyn had a busy year in 2018, appearing in The Favorite, Operation Finale, Boy Erased, and Mary Queen of Scots. He is set to appear in Catherine, Called Birdy, The Stars at Noon, and Hamlet.