Conversations with Friends' Star, Joe Alwyn, Compares Filming Sex Scenes to Fight Scenes
Joe Alwyn appeared in the much-anticipated series adaptation of Sally Rooney's book, Conversations with Friends. The series promised plenty of steamy moments, but Alwyn, who is in a long-term relationship with Taylor Swift, assured fans that filming the scenes was anything but sultry. He likened filming sex scenes in the show to filming fight scenes. Conversations with Friends was released on BBC Three for viewers in the United Kingdom. Hulu carried the series for fans in the United States. 
Joe Alwyn compared filming a sex scene in 'Conversations with Friends' to filming fight scenes 
A solid sex scene or two can elevate any drama to the next level. That's what fans were hoping for in Conversations with Friends, the series adaptation of the book of the same name. In the show, Nick finds himself entangled in an affair with a college student, despite being married. Alwyn plays Nick.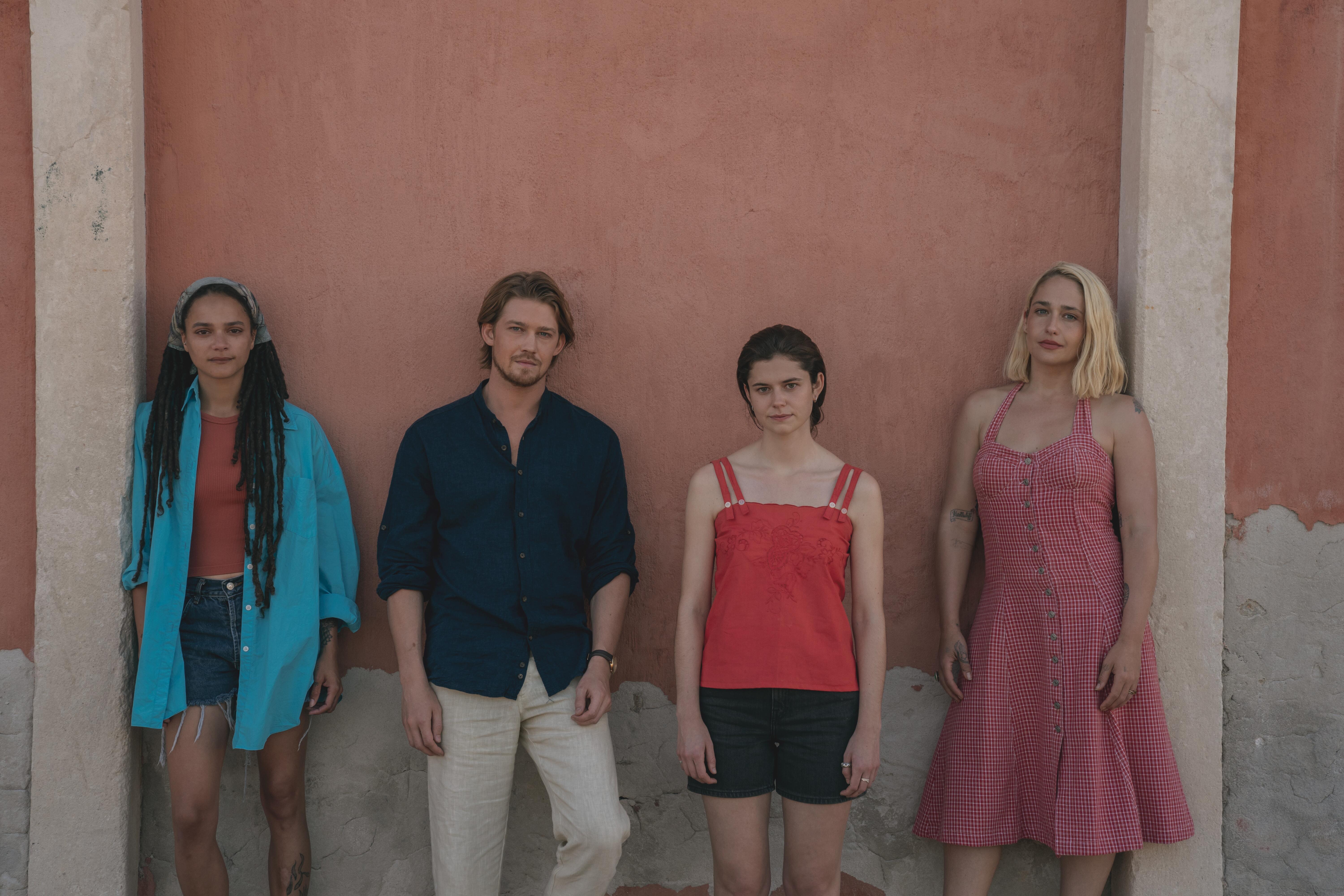 While sex scenes can make a show feel steamy, the filming process is far from sultry, insists Alwyn. In an interview with The Guardian, he likened sex scenes to fight scenes, at least as far as filming and the choreography of the scenes go. He said, "They're essentially choreographed. So they're like fight scenes. They're quite mechanical. And obviously, they're weird, funny, strange things to do with your friends." The series used an intimacy coordinator. 
Joe Alwyn might want to approach sex scenes a bit differently
While Alwyn was quick to compare filming a sex scene to the choreography required for filming a fight scene, his approach isn't exactly working, according to those who tuned into the show. Alwyn's character, Nick, had just six minutes of spicy action in the show's first season, but fans didn't need to see more. It was far from the sexy content that fans were anticipating.  
On May 15, the entire first season of Conversations with Friends was released for fans desperate to binge-watch the Sally Rooney book adaptation. When all was said and done, some fans took to social media to call the series "dull." According to the U.S. Sun, the show lacked the spice expected in a drama. Furthermore, the ones it did have weren't all that good. The publication notes that one fan said the sex scenes in the show might make you want to "never have sex again." 
Could the cast and crew get it right with a second season?
Conversations with Friends viewers had some serious notes about the show's first season. Their thoughts are copious enough that the cast and crew could easily utilize them to make a second season much better. Is a season 2 something that is in the cards, though? It doesn't seem likely. 
After the series premiered, E! Online sat down to speak with stars Sasha Lane and Jemima Kirke. Lane and Kirke are both on the same page about appearing in additional seasons. Neither sees how it would be likely. After all, the series followed the book closely. Season 1 of Conversations with Friends told the story that needed telling. Unless the author signs off on another writer adapting new storylines for her existing characters, a second season seems unlikely. That might be exactly what the doctor ordered. Conversations with Friends left off on a bit of a chaotic note with unresolved issues, and that's how real life is sometimes. 
RELATED: 'Conversations With Friends': Is Hulu's New Sally Rooney Adaptation a 'Normal People' Sequel?