Cote de Pablo on Former Boyfriend Diego Serrano: "Worst Influence"
'NCIS' star Cote de Pablo dishes on her former relationship with Diego Serrano and explains why he was the "worst influence."
When it comes to Cote de Pablo, fans know more about her on-screen chemistry with Michael Weatherly than they do about her private romances. Cote de Pablo and Michael Weatherly starred across from one another as Ziva David and Tony DiNozzo respectively in NCIS for nine seasons. 
Pablo and Weatherly boasted such noticeable on-screen chemistry that many fans believed the two were engaging in a behind-the-scenes secret affair. However, both actors grew accustomed to squelching these rumors as quickly as they surfaced. For much of Pablo's time on the series, she was with Diego Serrano.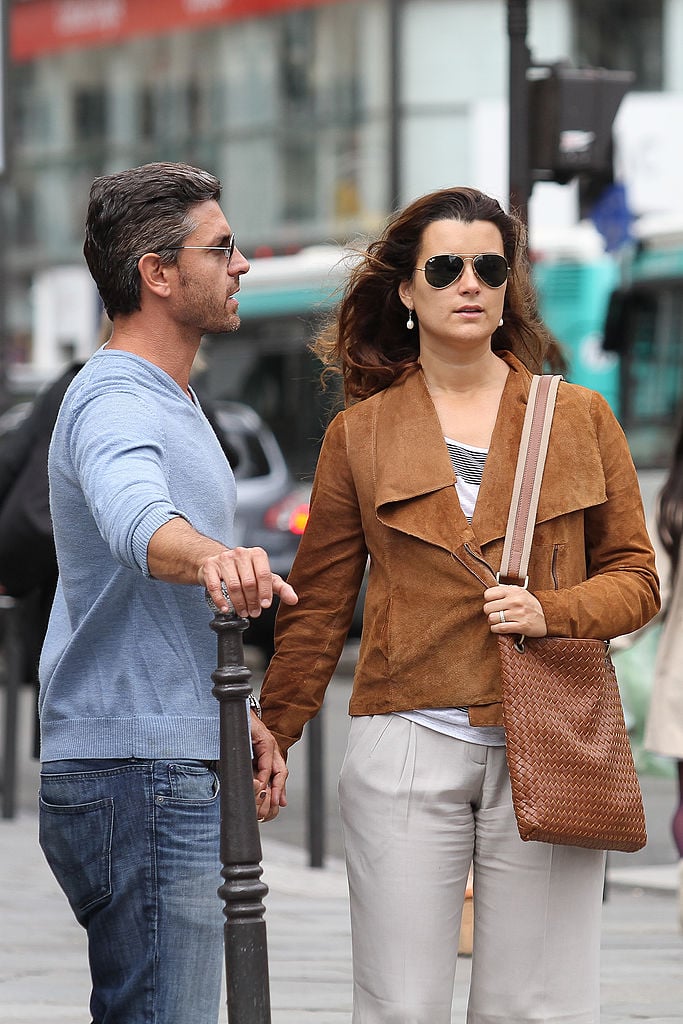 Diego Serrano is an Ecuadorian-born American actor known for his roles in Another World, The Men Who Stare at Goats, The 24 Hour Woman, Time of Your Life, and more. Pablo and Serrano were in a long-term relationship but broke up in 2015. 
During an interview with Prevention, Cote de Pablo discussed NCIS, a few health secrets she swears by, and her relationship with Diego Serrano. She even revealed that her former boyfriend was the "worst influence."
'NCIS' star Cote de Pablo talks relationship with Diego Serrano 
Cote de Pablo's relationship with Michael Weatherly in NCIS often receives so much attention that fans forget about the actress's former real-life relationship. Prevention asked Cote de Pablo – who was still dating Serrano at the time – "Are you dating anyone in real life?" Cote de Pablo responded:
"I'm in a long-term relationship with [actor] Diego Serrano, and I'm very happy. He's the worst influence that I have ever had in my entire life, and I love him for it. [Laughs] Every once in a while, he turns to me and goes, "Live a little." I'll have chicken with broccoli and he's like, "What about the chocolate cake?" If it weren't for him, I'd be the most boring person in Los Angeles."

Prevention
Cote de Pablo cites her ex-boyfriends' tendency to push her to "live a little" as integral to the success of their relationship. However, considering the two called it quits in 2015, could this have been the very reason they failed to make it to marriage?
While we all need someone in our lives who tells us to eat the chocolate cake, Serrano may have pushed Pablo into projects or situations she would have rather not endured. However, this is all just speculation. Hopefully, Cote de Pablo is not the "boring person" she worried she would become without her former beau.
Is Cote de Pablo currently dating anyone? 
Cote de Pablo's relationship with Diego Serrano is the NCIS star's last recorded romance; however, this doesn't mean she isn't involved with someone new. While all news outlets report Cote de Pablo as single, she may be keeping a current romance under wraps.
Cote de Pablo has managed to maintain a very private personal life. Despite being one of TV's most famous faces, the actress keeps a relatively low profile. Cote de Pablo has no public-facing social media accounts, and rarely takes opportunities to discuss her own life during interviews.
Considering Mark Harmon knows how to stay out of the public eye, maybe Pablo has taken a few notes from his book. While Cote de Pablo is currently single (or so they say), we wouldn't be surprised to discover she was dating someone new. However, paparazzi would probably have to catch her on a date! Unless, following her return to NCIS, an interviewer tries to get some juicy information out of her.