Cote de Pablo on What Separates 'NCIS' from 'CSI' and 'Law & Order'
Cote de Pablo starred in NCIS from 2005 until her departure in 2013. Citing personal reasons for her exit—  before crediting a lack of respect on her character's behalf — Cote de Pablo's absence was met with fan anguish. 
Cote de Pablo portrayed the lovable Agent Ziva David who – from confusing American Idioms to taking down criminals with ease – never found herself in Agent Todd's shadow. Rather, though replacing Sasha Alexander's character, she immediately found her way into fans' hearts, as her narrative arc was so disparate from Todds' (and captivating in its own right).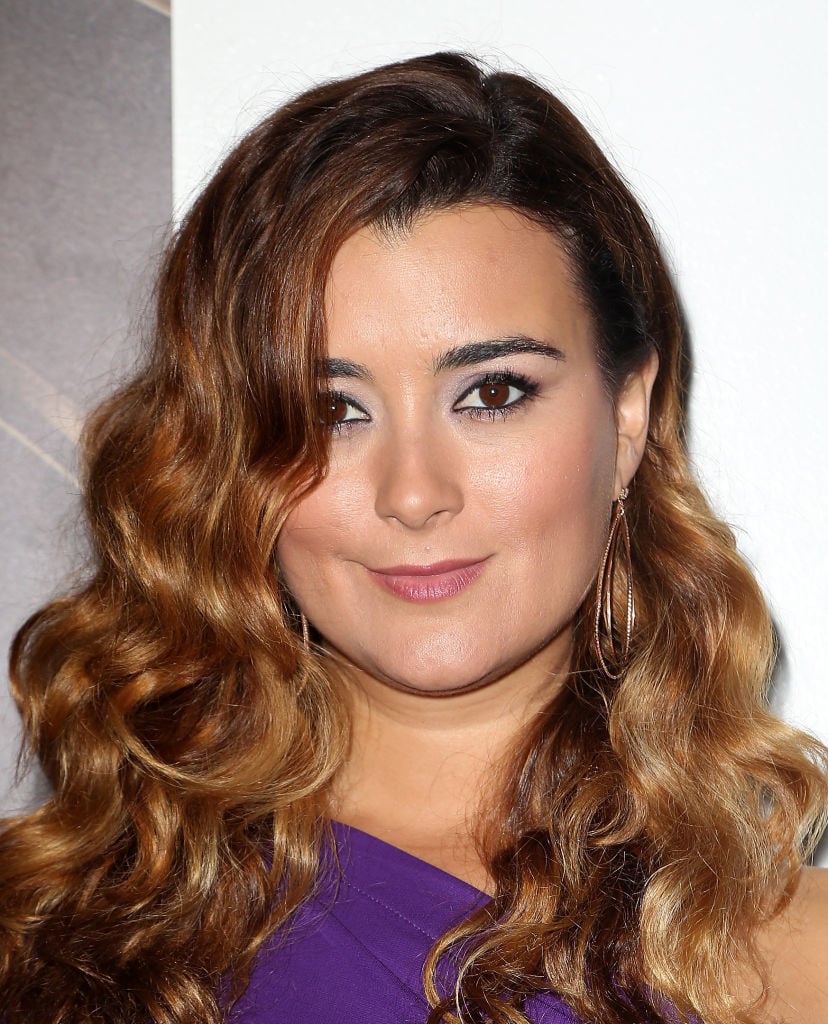 Cote de Pablo is now back on NCIS, and to fans' delight, she is set to appear in the season seventeen premiere. However, knowing this actress wouldn't return without a strong narrative promise, fans expect to see her face sprout up in more than the season's first episode. 
After so many years on the show, before her exit, Cote de Pablo began to discover the signature factors that made NCIS such a hit.  During an interview with PopEater, she discussed NCIS, Ziva David, and what separates the show from other crime procedurals, such as CSI and Law & Order. Why is NCIS in the number one position when it comes to rankings?
Cote de Pablo on what makes NCIS different from other crime shows ('CSI' and 'Law & Order')
If anyone can speak to the success of a primetime show, it's an actress who greatly contributed to the triumph of one. Cote de Pablo's Ziva David boasted one of TV's most famous slow-boiling romances with Agent DiNozzo. 
The dynamic duo "Tiva" – taking nine seasons to seal the deal – kept viewers hooked. Their chemistry – palpable to a fault, yet often oozing with humor – was intoxicating. Thus, what Cote de Pablo believes separates NCIS from shows of its kin should come as no surprise. 
Cote de Pablo, during her interview with PopEater, was asked, "What separates NCIS from shows like Law & Order and CSI?" Cote de Pablo answered:
"I think the difference between NCIS and shows like CSI, Law & Order, and all those other really great shows is the fact that this is a really character, it's a really character-driven show. And so, when you've got that, most people tune in to actually watch these characters interact, as opposed to watching like a crime being solved. That's secondary. That's a secondary storyline."  
As many fans would likely agree, Cote de Pablo believes NCIS' differentiating factor is its focus on character – especially the interrelationships at play.
In many primetime crime-oriented procedurals, the series-spanning character arcs take a backseat to that week's investigation. Character development is often "added in for good measure" before the end of the episode. 
In NCIS, the internal conflicts, the character disagreements, and personality mismatches are integrated into the course of each episode. We come to see the investigators as humans with matters on their mind – outside the criminal at hand. Rather than surviving as cops with quirks, they become investigators with internal struggles and thoughts beyond the span of their jobs. NCIS creates complex people and takes its characters beyond the badge.