Could a 'Scott Pilgrim' Sequel Happen? Mary Elizabeth Winstead Has Some Ideas
It's been almost a decade since 'Scott Pilgrim vs. The World' premiered; could the cult classic get a sequel?
Could Scott Pilgrim vs. The World be considered a cult classic? Sure; it didn't really hit with a major audience back in 2010. However, it might not be so "cult" today; if you bring the movie up to anyone now, odds are you'll get a very enthused response to it. The movie meshes a clever script with wacky, out-of-this-world gaming animation and still manages to have a lot of heart. Even though it's been almost a decade, could there ever be a sequel? Ramona Flowers thinks it could happen.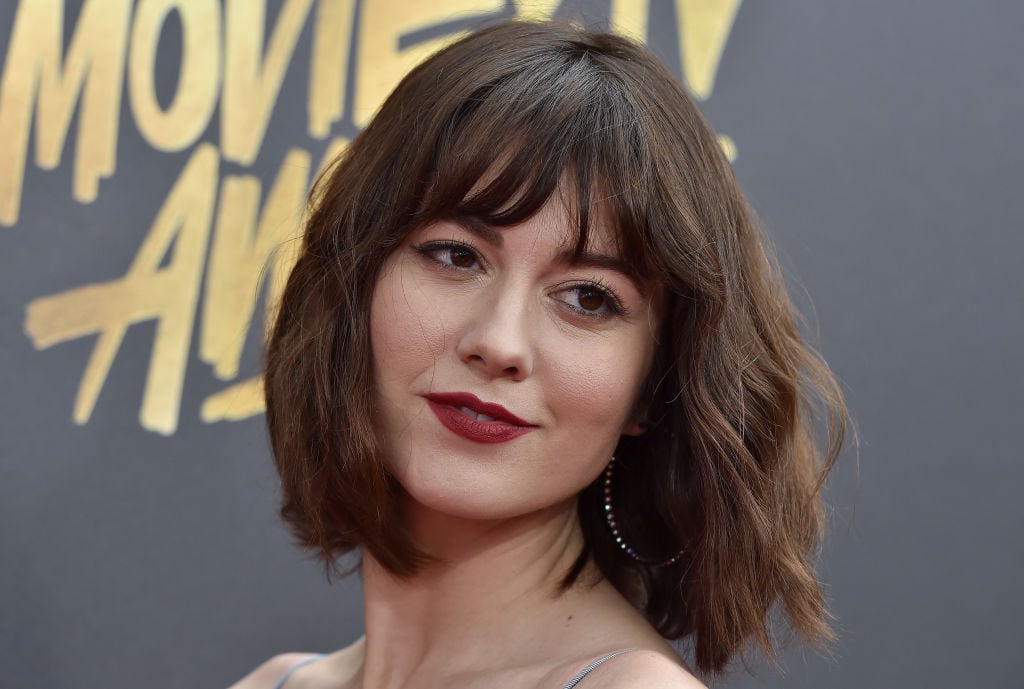 Mary Elizabeth Winstead (aka Ramona Flowers) is down for a sequel
While promoting her new movie, Birds of Prey, Comicbook.com asked Mary Elizabeth Winstead about the possibility of a sequel happening 10 years later, in a sort of "Where are they now?" scenario. Winstead, who played the uber-cool Ramona Flowers, is so ready to do it. 
"You know what, I think that would be so cool," she said about a sequel to Scott Pilgrim. "I would be so curious to know what happened to these characters when they're in their mid-30s as opposed to the sort of 20 slacker thing. So I think it would be really interesting." 
The movie ended with Scott and Ramona going off into the great unknown through the Subspace door after he defeated all seven of her evil exes. All the characters were in their early 20s, as she said, and really were clueless in life. It's a little hard to imagine Scott Pilgrim as a mature, functional adult, but that would also make a sequel all the more intriguing.  
"We always talked about a sequel when we were doing it, but we always imagined it would be like, still like a year later," Winstead continued. "Where are they? But I think it's way more fascinating to know where they'd be 10 years later. I'm down for it."
However, director Edgar Wright wasn't too sure about it
Digital Spy asked director Edgar Wright the same thing, but back in 2010 when the movie was just coming out. He wasn't as ready to do a sequel back then as Winstead is now. He stated that it would all depend on Brian Lee O'Malley, the creator of the graphic novels the movie is based on. However, the series is done, for now, and the film touched on all six volumes in some way.
"So there really isn't more story to tell," Wright said. "I don't know, it probably wouldn't happen anyway, I mean if there was anything more to do with it, it would be to do like an anime version of the books with the voice cast and stuff. That would probably be fun." He also said that he'd probably want to make new stories, rather than focusing on ones from the past. 
The cast of 'Scott Pilgrim vs. The World' went on to do amazing things
Regardless of what the plot could be about, a sequel to Scott Pilgrim vs. The World would be a massive movie. Not just because the "cult" following of the film is actually quite big now, but also because literally every single actor in the original film has blown up in some way or another. 
Let's reminisce on how stacked the cast of the movie was. First, there's Michael Cera, which doesn't need a ton of explanation. Winstead went on to do a lot of popular movies and shows, and is now part of the DC universe as Huntress in Birds of Prey. Her evil exes included Chris Evans (now Captain America), Mae Whitman (Good Girls), and Brandon Routh (who went on to play Superman twice, and is also a part of DC in the Arrowverse show Legends of Tomorrow). Scott's ex-girlfriend Envy Adams was played by Brie Larson, now Captain Marvel, and his sister was played by Anna Kendrick (Twilight, Pitch Perfect). Not to mention the hilarious Aubrey Plaza played Julie Powers and Kieran Culkin was the scene-stealing Wallace Wells. 
Basically, a Scott Pilgrim vs. The World sequel would be the movie event of the decade. It sounds better the more you think on it.