Could 'Harley Quinn' Season 3 Be Announced at DC FanDome? Fans Hope So
DC has made adult animated content before, but DC Universe's Harley Quinn was truly one of a kind. It premiered on the streaming site in November of 2019, and its second season came out in April. It gained so many fans for its raunchy, fun, and well-written portrayal of Harley Quinn, and gave such a new perspective on her relationships. She gained a new crew that she spearheaded and the series dove into her friendship with Poison Ivy in a new way. 
After those two seasons were such hits, fans are patiently awaiting news that a Season 3 is coming. However, even the showrunners don't know if it will get renewed. But with the upcoming DC FanDome event, fans are hoping that they receive good news soon.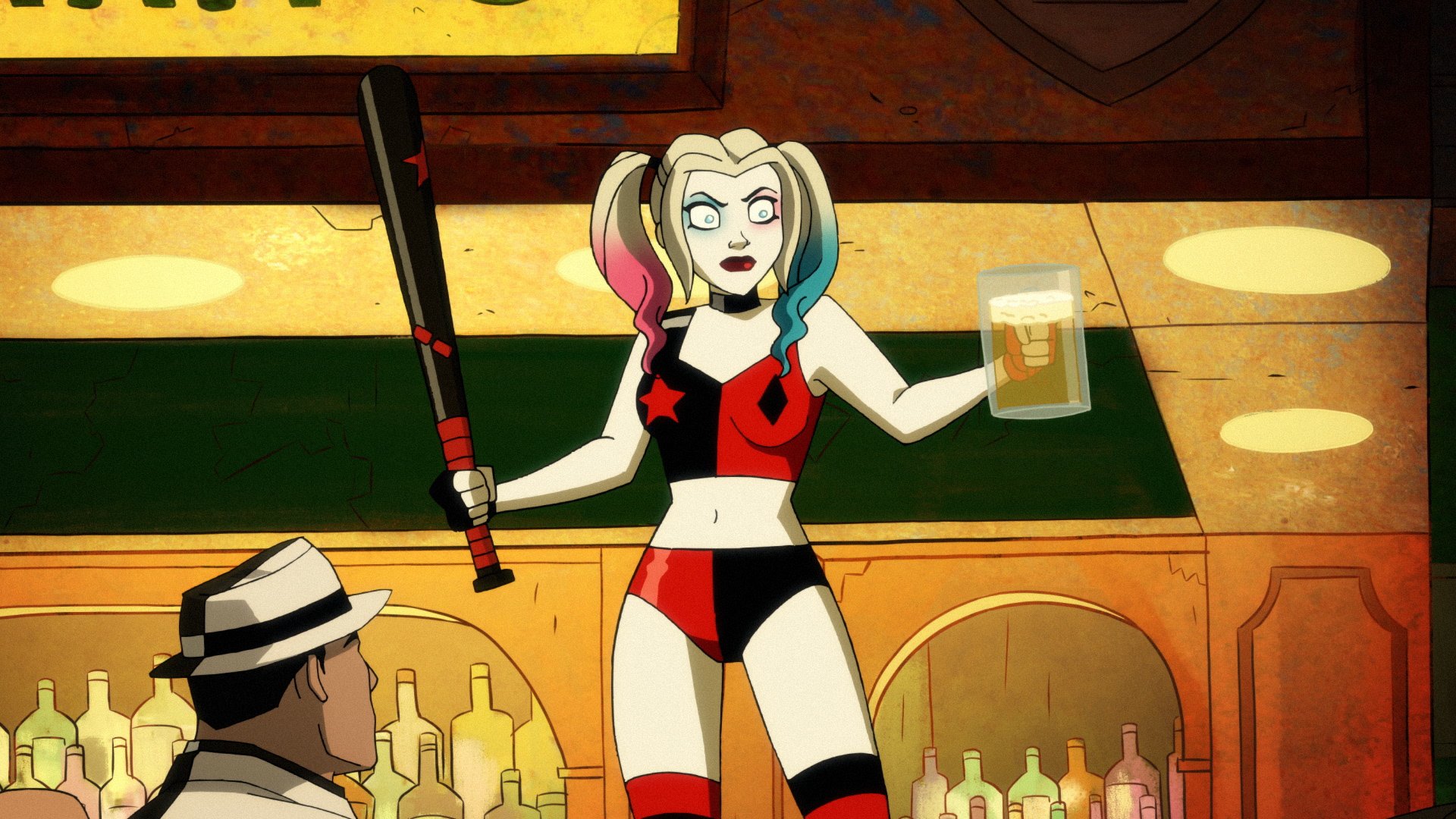 RELATED: 'Harley Quinn' Fixed This 1 Frustrating Aspect of Harley Quinn and Poison Ivy's Relationship
'Harley Quinn' is one of many series that will be showcased at the DC FanDome event
With the COVID-19 pandemic shuttering all conventions and large gatherings (along with many other things), annual events like the San Diego Comic-Con had to change. Instead of postponing everything, many different conventions and studios hosted their own virtual events.
Now, DC is hosting the DC FanDome on Aug. 22. It'll be a 24-hour event that's free and open to any fan that wants to tune in. According to a press release, it will "immerse fans into the DC Multiverse." This includes news about comics, shows, movies, and games, along with an "unprecedented opportunity to hear from the casts and creators behind your favorite feature films and TV series."
The movies and series represented at this virtual event are Aquaman, The Batman, Batwoman, The Flash, and the upcoming Wonder Woman 1984, among many, many other titles. And Harley Quinn is one of them too.
RELATED: Harley Quinn and Poison Ivy's Newest Development Isn't Going Anywhere If 'Harley Quinn' Gets a Third Season
Fans hope (and think) that the Season 3 renewal announcement will be made there
One of the major aspects of this online convention is all of the new things fans will learn. The press release states that it's "the place to hear highly anticipated announcements and the latest news, see exclusive footage, and venture into themed worlds designed to entertain…"
There are so many things that this could mean, and of course, fans aren't going to know the announcements until Aug. 22. But fans of Harley Quinn are really crossing their fingers for news of a third season. 
One Reddit user shared a tweet from Warner Bros. TV, advertising the DC FanDome event.
The reason that they shared it, in connection with Harley Quinn, is because that DC FanDome video is in the show's logo font and has the logo appear as well. Harley also appeared in the new promo video that came out Aug. 5.
"The mere fact that they are promoting the show at this is pretty much confirmation," one other user wrote. "You don't showcase cancelled shows."
That's a fair point, and it is pretty popular as well. In addition, Harley Quinn is now available on HBO Max, which other fans think is also a good sign that the show will stay alive. 
In a Reddit AMA, co-showrunner Justin Halpern also shared that the creators of the show are participating as well. Although at the time, he was answering questions, he still didn't know if the show was renewed. 
RELATED: 'Harley Quinn' Fans Want This 'Suicide Squad' Character To Be The Season 3 Villain
If the show gets a third season, expect a lot more Poison Ivy
What can fans expect if the show does get another season? For one, Harley Quinn and Poison Ivy are going to keep their couple status. The showrunners told Syfy Wire that any obstacles the two face from here on out aren't going to make them question their relationship. Nor will they backtrack on making them a couple at the end of Season 2, which is something that a lot of fans will be happy to hear. 
In addition, Poison Ivy will become a more central character on the show. While she's already very integral to Harley's story, the audience will get to know more about Ivy's background and will also get a Poison Ivy-centric episode. 
"Obviously Harley will have a large arc as well, but we have spent two seasons learning about Harley, and it feels like it's time to also learn about Ivy and not just in how she relates to Harley," Halpern said in the AMA.
For many reasons, fans want Harley Quinn to return. So hopefully DC FanDome brings them the good news.
RELATED: Poison Ivy Will Become a More Central Character in 'Harley Quinn' Season 3, If It's Renewed